It'll be a long road to gaining more access to abortions in Tennessee. In August, the reversal ofRoe v. Wade put in place a trigger law that all but banned abortion in the state, a limit that is deeply enshrined in state law. 
"We're in it for the long haul," says Francie Hunt, executive director of Tennessee Advocates for Planned Parenthood.  
Hunt is taking that ethos literally. She's walking 538 miles across the state, from Memphis to Johnson City, in support of Planned Parenthood of Tennessee and Northern Mississippi and the organization's advocacy arm, which she heads. Through Walk for Our Lives, as she's named her journey, Hunt says she wanted to do something different from the typical protest. She calls it a pilgrimage for abortion rights and bodily autonomy.  
"We've become familiar with the mass protests and doing direct actions and turning out thousands and thousands of people at a moment's notice," Hunt says. "In this moment, it felt like it required a different energy. One that reflects the way to move forward."
According to data from the Pew Research Center, a 61 percent majority of U.S. adults say abortion should be legal in all or most cases, while 37 percent think abortion should be illegal in all or most cases. Nearly 1 in 4 U.S. women will have an abortion by age 45, according to data from the Guttmacher Institute. 
Hunt started in Memphis on Sept. 26 and is set to reach Nashville Oct. 17, where she plans to complete a walk from the State Capitol Building to a supporter's house in East Nashville before heading to her own home in Hermitage. She intends to wrap the Walk for Our Lives in Johnson City on Nov. 14. Throughout the entire trip, like-minded people can join in and walk alongside her, donate supplies or money per mile, help drive a support vehicle or even allow Hunt to stay in their homes. 
Hunt says she hopes to not just run into like-minded people in the oft-ignored rural areas of the state, but also those who may oppose the work she's doing. She's using "deep values canvassing," as she calls it — a way of attempting to untangle morality and policy when talking about abortion.  
"It is not about trying to persuade people to think the way we think, but really helping them properly articulate their own values," Hunt says. "What we find is usually when they do that, they're more aligned with what [those at Tennessee Advocates for Planned Parenthood] believe." 
Hunt says that in red states like Tennessee, nonprofits face more pressure to denounce access to abortion to preserve funding, even for organizations that just provide contraception. And this goes for individuals too, she says — because the rhetoric surrounding abortion is so strong, they will feel pressure to say it's wrong, even if it's not exactly what they believe.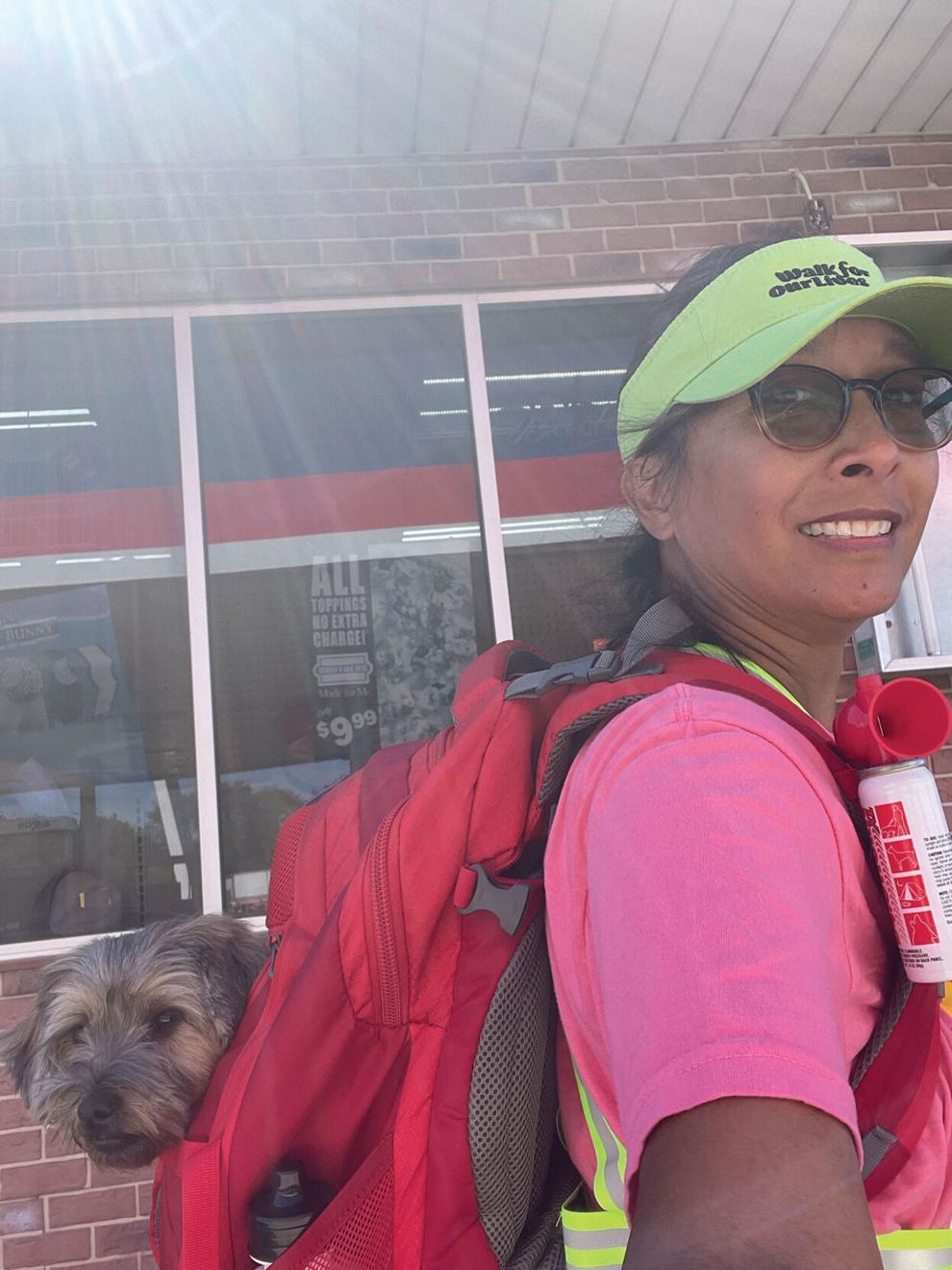 "If the government were to say we will only give you a state grant for contraception if you don't work with immigrants, or if you don't work with Black people?" Hunt says. "We wouldn't say that's OK. But why is it OK to say, 'We're just not going to work with people who have abortions'? That's just wrong. And so that's what I'm saying in terms of the abortion stigma. It's so deeply embedded, and I believe that's why we're in a situation now." 
Hunt is also a former executive for advocacy group Walk Bike Nashville and has a background in child advocacy.
"That's my core self-interest in all of this," she says. "That's why I was attracted to Planned Parenthood, because I think that planning of parenthood is a great way to take care of children."
Hunt says as more children will presumably be born under this ban, state and local governments should start providing improved health care, prenatal care, education and financial support for families. As a good first step, she recommends setting up meetings with local legislators.
"You have to know your legislators, and you have to let them know what you think," Hunt says. "We would never go to Starbucks and be like, 'Just give me whatever,' right? You would tell them exactly what you want. And that's what we're not doing — we're not going to our legislators and saying, 'This is exactly what we want.' "
For more information or to sponsor Hunt's walk, visit here.