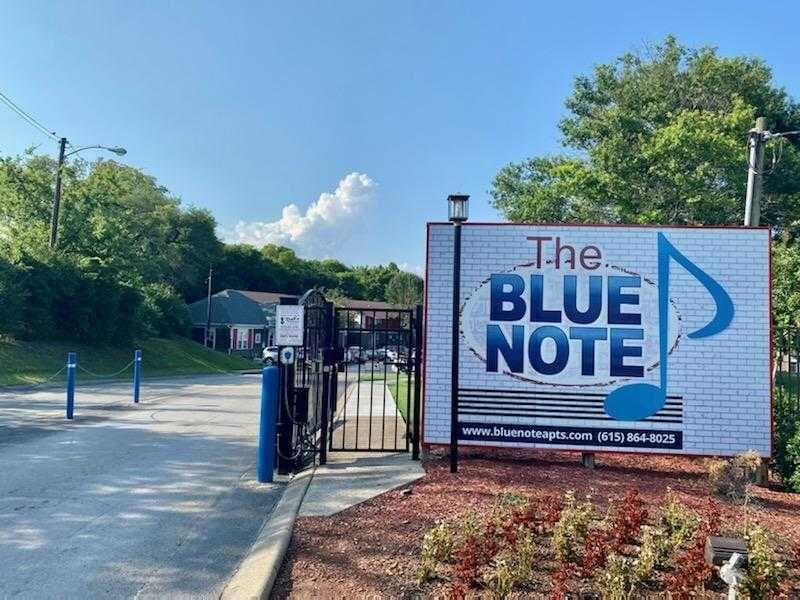 A survey of tenants at The Blue Note apartments on Millwood Drive off Murfreesboro Pike finds that residents have significant health and safety concerns at the complex, even while their rents are going up. The survey also finds that people of color at the apartments were more likely to pay higher rents and receive less help from management than white renters.
Elmahaba Center, a nonprofit formed in 2019 to work with Nashville's Arabic-speaking communities, conducted the study, which surveyed 80 households. The report is being released as a four-part series, with three entries already available online.
Each entry in the report concerns a different topic about life at The Blue Note. The entry on mismanagement, for example, finds that many surveyed renters dealt with malfunctioning appliances and discolored tap water, and that 75 percent of them experienced ongoing pest issues within their unit. At the same time, rent is increasing at The Blue Note as the apartment prepares to add amenities like a swimming pool and fitness center. One resident interviewed for the report says her rent increased from $700 a month to $1,200. Many of the surveyed tenants make an annual income of less than $35,000, according to Elmahaba Center.
The study reports that the tenants of The Blue Note reflect the diversity of the neighborhood, which is south of Donelson near the airport. According to Elmahaba Center, 37 percent of surveyed tenants speak Spanish and 18 percent speak Arabic. The report adds that while 45 percent of the surveyed tenants speak English, in many cases it is not their first language. The survey also finds that white residents at the apartment are more likely to have positive experiences with The Blue Note's management and maintenance, and were also more likely to negotiate for lower rents.
Ashley Barrientos, an intern with Elmahaba Center and the editor of Middle Tennessee State University's school newspaper Sidelines, conducted the survey alongside center director Lydia Yousief. Barrientos says there's already been displacement of tenants at The Blue Note — particularly tenants of Black, Arabic and Latin American descent. She adds that the rent increase is the biggest sign of gentrification in the area, and that as people leave, so does the neighborhood's sense of community.
"One lady we had spoken to [told us] she used to have a lot of neighbors around her who came from the same place as she did," says Barrientos. "There was a big sense of community and culture at one point. And they just kept raising the rent, and her neighbors no longer were able to afford to live there anymore. And now it's just her, and now they're raising her rent, and she has been there for like 10 years."
The first entry of the report was released around the same time news broke about potential mass evictions at the nearby Mosaic Apartments — a complex with similar reports of poor living conditions and mismanagement. In May, dozens of Mosaic tenants said they'd received phone calls telling them they had three days to move. The management and out-of-state owner, after a series of news reports, later said that only seven households would need to be relocated due to flood damage, but tenants and the advocates working with them remained vocal. And while management said they wouldn't charge rent for those who plan to relocate, recent reports say they're still trying to collect from those tenants.
"There definitely are a lot of parallels there," says Barrientos, adding that both housing situations reflect the "overall displacement of low-income people of color."
The final entry of the series has yet to be released, but will focus on solutions to situations like the one at The Blue Note and will voice support for a renters' bill of rights. The Scene reached out to the management of The Blue Note apartments for comment, but did not receive one by press time.
To read the Elmahaba Center's study on the Blue Note Apartments, visit elmahabacenter.medium.com.