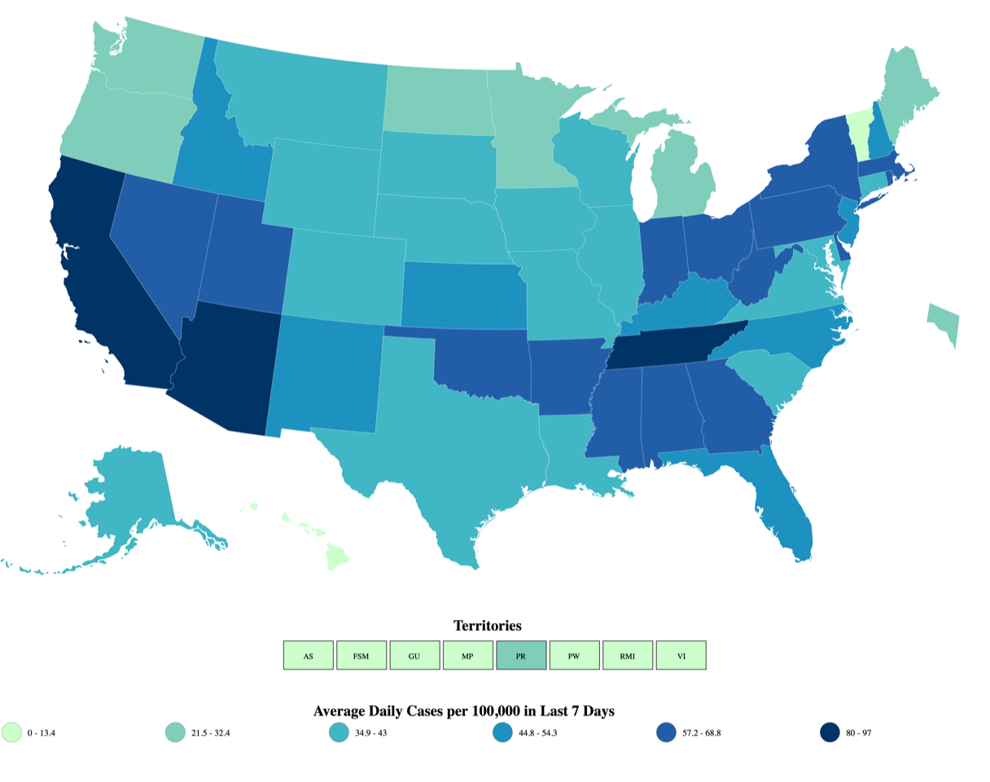 Tennessee is now first in the nation and the world for COVID-19 transmission, and more than 6,500 Tennesseans have died from the illness.
Recent news reports show Tennessee's ignominy. A Dec. 28 story from the Nashville Post reports 564,080 cases of the coronavirus in our state with 77,341 active, up 33 percent in the past two weeks. According to WKRN, the Tennessee Department of Health reported record numbers for the month of December, with 145,194 cases through Dec. 23. There were 1,469 deaths during the first 20 days of the month, and in December Tennessee is averaging 73 new deaths per day.
When COVID-19 first struck, we experienced chaos and uncertainty, but we've had months to learn how to handle it. One clear lesson since March has been that masks save lives and prevent the virus from spreading, according to the Centers for Disease Control and Prevention. NewsChannel5 reports that John Graves, associate professor of health policy at Vanderbilt, says: "It's very clear that areas where masking requirements have remained in place have seen much lower growth in COVID-19 hospitalizations."
Despite these facts, Gov. Bill Lee has failed to issue a statewide mask mandate. This has shocked many, especially those in health care. Thirty-eight states have issued mask mandates, but even with thousands of Tennesseans dying, the governor still refuses. He recently told NewsChannel 5's Phil Williams that health professionals are not a "unified voice" when it comes to the need for masks.
But Williams reported differently. 
In a Dec. 18 Zoom meeting, a group of doctors called Protect My Care pleaded with Lee to issue a statewide mask order. More than 50 doctors were on the call and said they were speaking on behalf of tens of thousands of their colleagues. During the call, Dr. Aaron Milstone specifically told the governor: "Gov. Lee, you said yesterday that 'no one could have imagined' the Thanksgiving surge that is now endangering the lives of so many Tennesseans. We did. And we've been warning you every day for the last 165 days. As physicians, we each took an oath to protect our patients. Much like your oath to lead and protect our state. Gov. Lee, your medical community is united. We are pleading with you. Work with us ... so fewer Tennesseans will suffer or die."  
The governor argues, however, that no one would listen to a mask mandate, and that those who want the mandate are already wearing masks. He believes implementing a mandate would only receive pushback because those who aren't already donning a mask would feel that their liberties were being violated. But in the words of Sen. Richard Briggs (R-Knoxville), who has two decades of experience as a heart and lung surgeon: "There are some libertarian type people who claim you've got to have the freedom to do whatever you want. But we don't allow people to drive drunk. We don't allow people to drive on the wrong side of the interstate. This isn't a question of saving people from themselves. We're trying to prevent them from harming other people."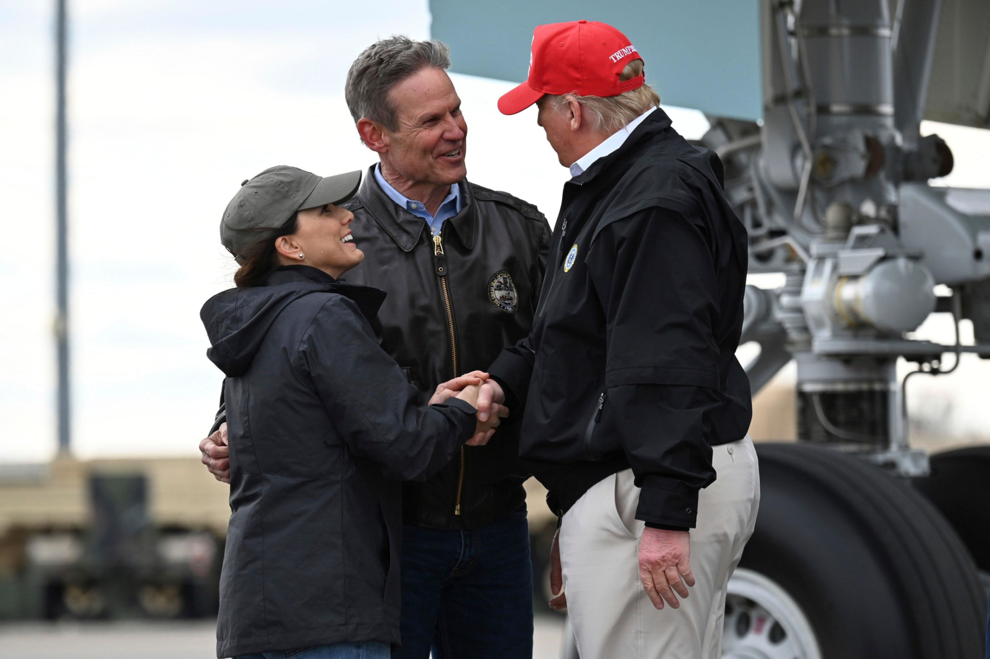 As hospital bed and intensive care unit capacity dwindles, doctors and nurses are feeling unsupported and exhausted due to not having enough workers. On Dec. 28, the Nashville Post reported 17 percent of inpatient beds (1,954) and 14 percent of ICU beds (281) remain available, and fortunately, nearly 71 percent of the state's ventilator supply remains available. But with inpatient beds at a premium, hospitals are admitting only the sickest patients.
We are running a great risk — people suffering from accidents, heart attacks or other serious illnesses are in danger of not having a bed or the treatment they need.
State health commissioner Lisa Piercey said if we have another surge after Christmas, it would break our hospitals, and that we "have to change our behavior over the next several weeks." Perhaps Piercey was wishing we'd all wear a mask or stay home? Perhaps she did not want to contradict her boss, who continues to ignore the best way to help our health care workers protect Tennesseans from the virus. Despite the $4.3 million his office has spent on a mask-wearing campaign, the governor has been seen in multiple photographs while not wearing a mask. Early in the pandemic, the governor "encouraged" Tennesseans to stay home, which did not work until he issued the shelter-at-home mandate. Tennesseans did not take it seriously until the governor did so. 
The Protect My Care organization said: "Gov. Lee's 'fend for yourself' strategy is not working. We have tried it his way for months now, and the spread of COVID-19 in our state and hospitalizations are continuing to rise. Data from Vanderbilt proves what our doctors and White House COVID Task Force have been stating for months: Mask mandates work."
I concur.
Bill Freeman
Bill Freeman is the owner of FW Publishing, the publishing company that produces the Nashville Scene, Nfocus, Nashville Post and Home Page Media Group in Williamson County.