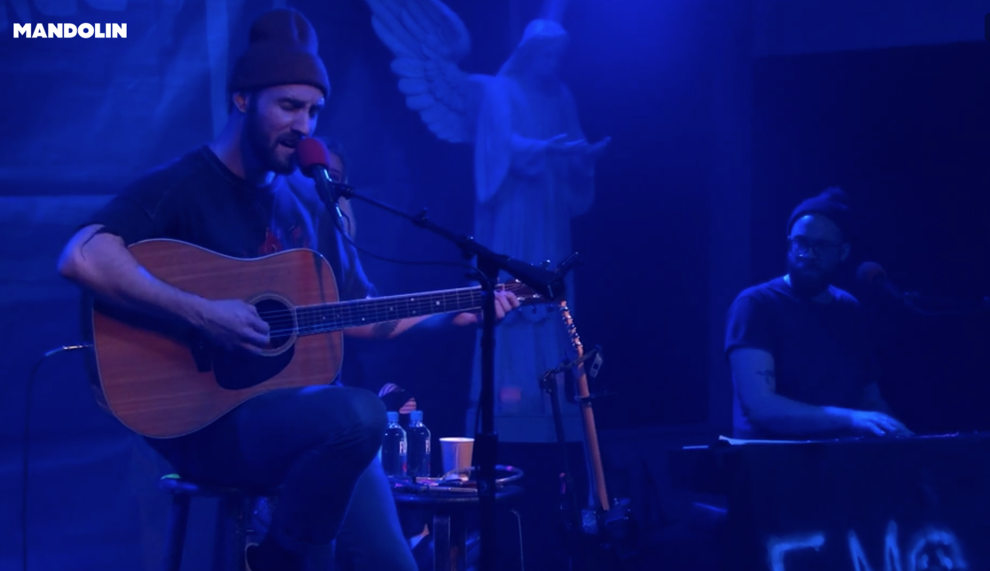 One of the last pre-pandemic performances at the Ryman was songsmith Ruston Kelly's sold-out headlining debut at the venue. The show bookended a busy touring run in support of his second LP Dying Star and covers EP Dirt Emo, which is also the name Kelly gives his folky, indie-rocking sound. Kelly has found even more success with his acclaimed follow-up Shape & Destroy. The album came out in August, and the pandemic has prevented him from touring behind it. Friday night, nearly a year after that Mother Church milestone, Kelly introduced many of the Shape songs to a live audience for the first time, streaming from the electrified cobalt glow of Third Man Records' Blue Room.
Shape & Destroy covers a much different chapter of Kelly's life than the one documented in Dying Star, which was mostly written as he was struggling with addiction. This time around, even the most uncertain moments are buoyed by a feeling of hope, along with the love of others helping him move in the right direction. Accompanied by his father Tim "T.K." Kelly on pedal steel, sister Abby Sevigny on background vocals, producer Jarrad K on keys and Juan Solorzano on electric guitar, Kelly took advantage of a more stripped-down setup to showcase the songs close to their original form. 
"I wanted to make this a special thing we can do together, because how do I know if we'll ever do it like this ever again?" Kelly said. "I partly wanted to reach a place where a lot of these songs came from, [which was] a more intimate place. I wrote a lot of these songs on the back of the bus on the Dying Star tour, and a lot has happened since then."
The set list leaned heavily on songs from Shape, including "Radio Cloud," "Mid-Morning Lament" and "Closest Thing," along with earlier fan favorites like "Mockingbird" and "Mercury." Throughout the show, there was plenty of lighthearted, friendly banter between Kelly and his bandmates. Discussion topics ranged from reminiscing about his father's incredible artistry and skill in the studio to recalling a set at a casino that ended with a young, unimpressed onlooker demanding a Toby Keith cover, which Kelly declined.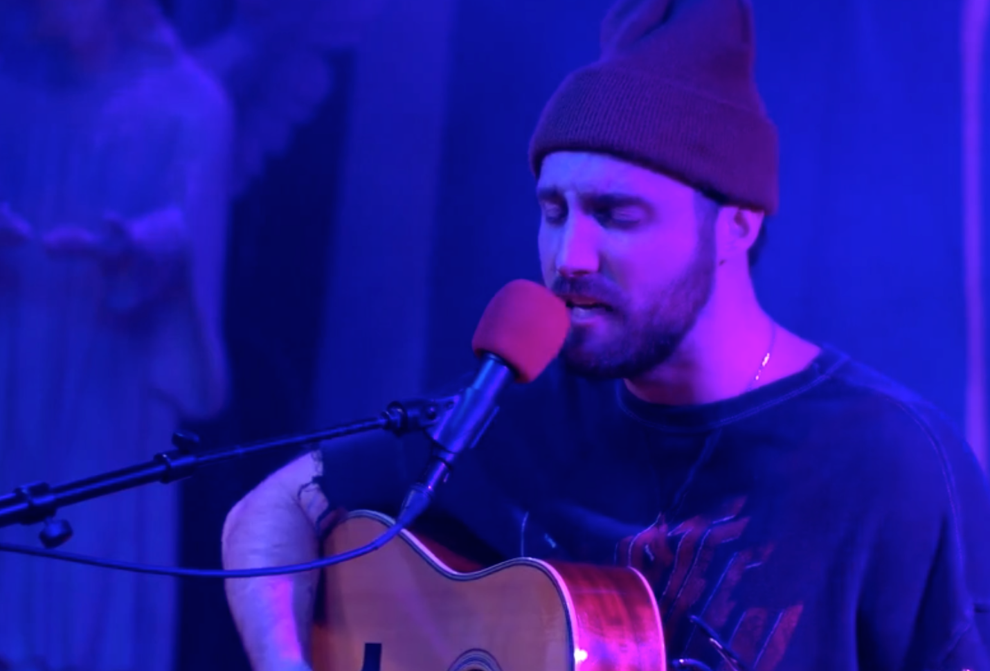 On a slightly different note, one of the most emotional moments of the evening came when Kelly sent out a message to a fan who has an especially important connection with his music. He dedicated "Hallelujah Anyway," the poignant last song on Shape & Destroy, along with "Clean" to Drew, a man who is also navigating the path of sobriety.
"That's a tough road, my friend," Kelly said. "Your girlfriend or wife — if it's not your wife, she should be, because she seemed to really care about you — she reached out to me to say this record helped you get there, so this one's going to you, bud."
The set did feel short but sweet, coming in at just more than an hour with another 30 minutes or so of material reserved for VIP ticket purchasers only. Even so, it served as a fitting live introduction for a record that in many ways reiterates the importance of human connection, through the best and worst of times.
"I feel like the luckiest person in the world to hopefully make something beautiful out of the mistakes I've made and my observations of the world," said Kelly. "And I hope you get more out of it than I do."