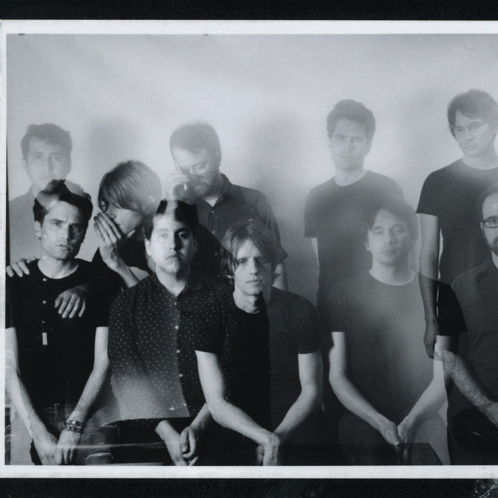 For over a decade, Lylas has been making curious noises on the periphery of Nashville's rock scene, orbiting around Kyle Hamlett's sweet, melancholy pop and folk songs which focus on "characters who haunt or are haunted," to quote myself. As band members rotated in and out, working with a range of artists including Stone Jack Jones, Lambchop, Margo Price, William Tyler and Wooden Wand, Lylas itself seemed to fade further into the background.
But all the while, Hamlett & Co. have been working those influences into new material which appears on the album Warm Harm, whose release they celebrate Friday and Saturday. Lylas fans who dug the ethereal folk bent of their most recent full-length, 2009's Do You Believe in Blood?, might find the post-post-punk leanings of the new record a little startling at first, but that much-loved imagination quickly reveals itself.
A great example is the track "Number None," which we're very pleased to premiere today. It begins with an incantation that sounds eerily familiar, something like an H.P. Lovecraft nursery rhyme. Slowly, the band fills in behind Hamlett's voice, its interlocking drones and pulses building to a fever pitch.
"It's based on an improv by Ryan Norris, Scott Martin and Adam Bednarik, in the studio betwixt proper takes," Hamlett says in an email. "I then wrote some words and melody and Jeremy Ferguson did some sonic sculpting (including [adding] Ben Marcantel/Sugar Sk*-*lls on noise guitar and organ)."
Check it out below and catch Lylas in the flesh this weekend. They'll be at Grimey's on Friday at 6 p.m., and at Halcyon Bike Shop on Saturday at 7 p.m. (Altered Statesman also plays, Asher Horton DJs and Lylas keyboardist Nicky Avendano shows off some artwork — watch the Facebook event for updates).