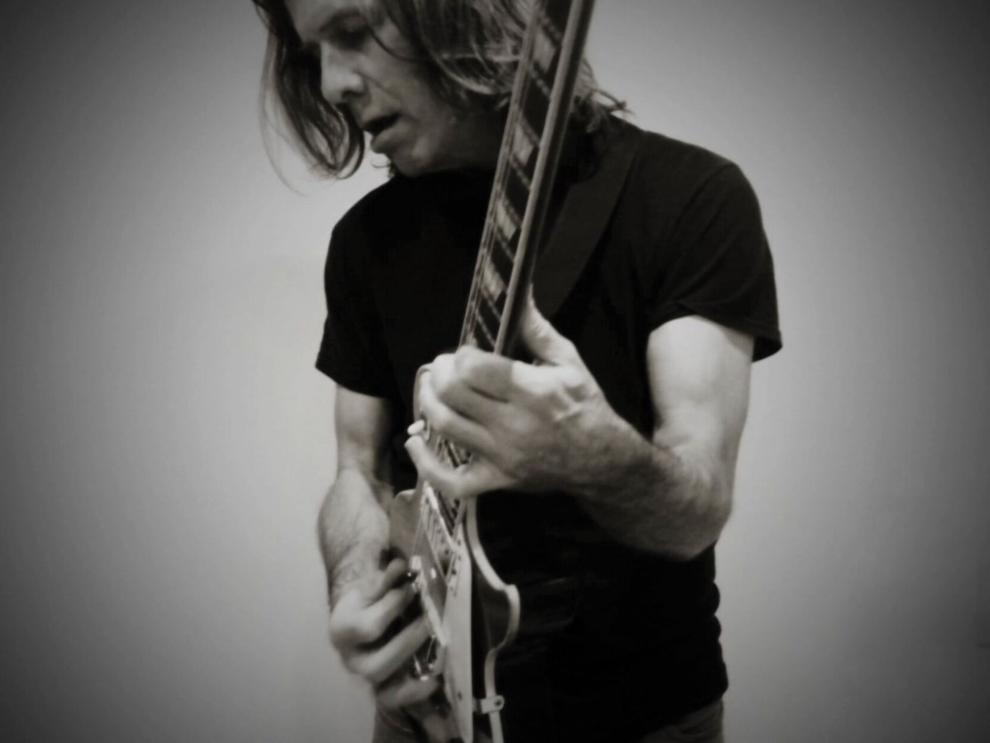 On his recent album Slippery Slope, Tim Carroll continues his lifelong exploration of guitar-based rock 'n' roll, an art form he's damn near perfected at this point.
"Playing guitar has become a deeper and deeper thing over the years to me," Carroll says of his work on the new album. "I don't mean so much technically as just, like, my mental grasp of it, or attitude toward it. It becomes a meditational thing, and I can basically lose consciousness when I start playing. I just melt into the notes, and I am not thinking. I am just playing the guitar."
Carroll plays a lot of guitar on the new album, which was released April 6. Every song has at least four guitar parts, and a couple have five. "For about three records in a row, I consciously had just one guitar," he says. "I decided I wanted it to be like live — I wanted it to have that exact kind of energy.
"Over the years, I had overdubbed a zillion times … but I just got away from it there for a few years," he continues. "With this stuff, I decided to put two lead guitars on every song; an acoustic rhythm, an electric rhythm and two leads, really express myself with my guitar."
Carroll is one of Nashville's most enduring rockers, playing around the city for more than a quarter-century. He got his musical baptism in the legendary Indiana punk band The Gizmos, circa 1979-1981, and the punk ethos still informs his music. After The Gizmos broke up, and before he moved to Nashville in the '90s, he co-founded the influential roots-rock outfit The Blue Chieftains in New York City. These days, his music falls somewhere in between the two, and on his new record, Carroll is working in more of a heavy, gritty, blues-rock vein.
"I'm playing my Les Paul on all of it through a Vox amp, which is what I do live," he says. "I'm not going through any effects pedals at all, just the sound of the guitar through the amp. So the distortion of the guitar and the distortion of the amp is giving me that rumble, and that gnarly, bluesy kind of tone."
Slippery Slope is Carroll's 13th studio album and his second this year, following the double album Work to Do, which was released Jan. 4. There are 31 tracks altogether between the two records. "I just started recording because I didn't know what else to do during the pandemic, and I wanted to keep pushing myself along as a writer," he says.
Both albums were recorded at engineer Dave Coleman's home studio with Carroll playing all the instruments. In order to remain socially distanced, Coleman never left the control room and Carroll remained in the tracking room, which he entered from an outside door. "We were able to do it and feel pandemic-safe because we were not ever in the same room," Carroll says.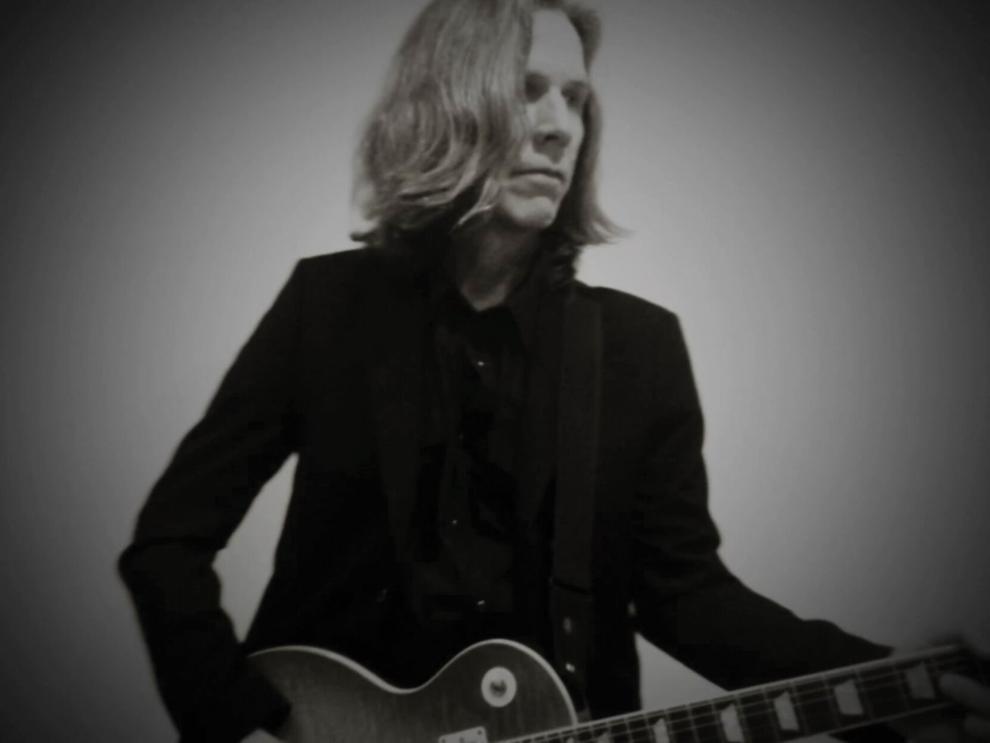 They experimented with a new sound for his lead vocals on Work to Do and employed it to great effect on Slippery Slope. "I don't really like hearing my vocal real clear," he explains. "So when I started recording with Dave, I told him, 'Why don't I sing through an amp, and we'll mic the amp, and that'll be my vocal sound.' I like the sound of it, because it's kind of distorted a little bit. So he recorded it both ways — straight, but also through a guitar amp with a microphone up to it, and it's a little mixture of both."
Lyrically, both records are a reflection of life during the pandemic. On much of Slippery, Carroll alternates between being a blue-collar Zen philosopher sharing simple truths and words of encouragement and an ironic social commentator offering humorous observations. The one exception is "Jones," on which he pays tribute to David Bowie.
"It took me a while to even figure out which of my songs still made any damn sense to me, in the new world, you know. So at first, the songs I was choosing were ones that somehow made sense with our new reality, and I couldn't bring myself to do, like, a happy song. But after a while I relaxed and was like, 'Nah, I can do a funny song now or whatever, just to get everybody's mind off of things.' "
Carroll's trio will perform songs from Slippery Slope live on Friday at The 5 Spot when he revives his popular Rock 'n' Roll Happy Hour, his long-running 6 p.m. residency, which began in early 2013 and ran continuously through Feb. 28, 2020. Its run was halted by the tornado that hit Nashville in the early hours of March 3, and then kept on hiatus (aside from a handful of streaming sessions from The 5 Spot) by the pandemic.
"It's going to be fun and exciting to be doing it again," he says. "And now I'm going to have a bunch of new songs, too."