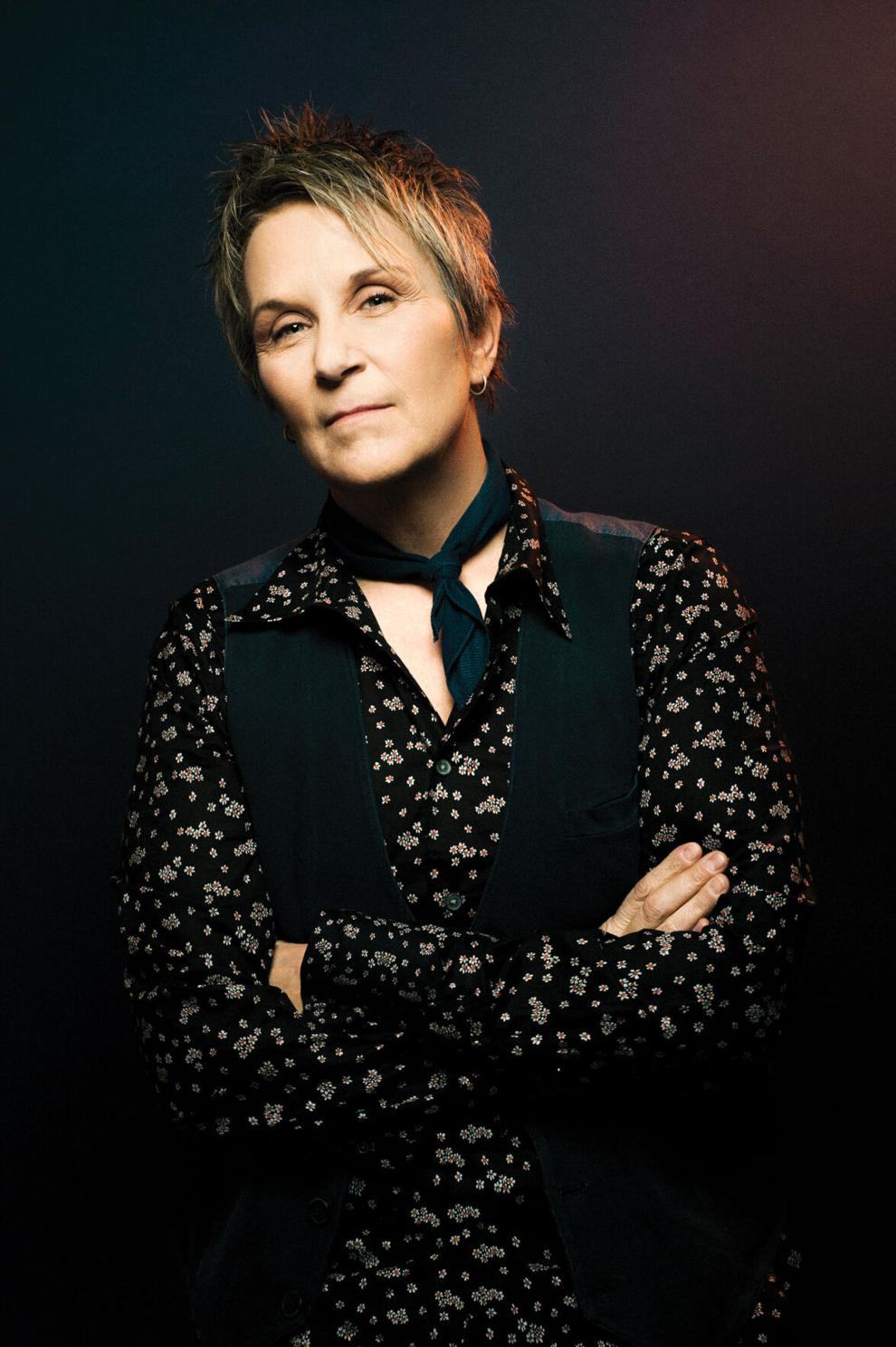 In the first chapter of her new memoir Saved by a Song, Mary Gauthier recounts one of the more harrowing moments from her early adulthood. At 28, as a young chef who had just opened her second restaurant, Gauthier was arrested for drunk driving. She spent a night in a jail cell, where she experienced a minute flash of clarity. "I had a problem," Gauthier writes. "A serious problem."
That moment is a particularly low point in both Gauthier's life and her far-reaching book, out July 6 via St. Martin's Publishing Group. As she quickly explains, it's one that led to her discovery of songwriting as an outlet, which would eventually become a career yielding a widely celebrated body of work. Saved by a Song centers on songwriting, but is compelling for anyone who believes in the transformative power of creating and sharing art. Substance abuse and trauma dealt by homophobia are among the challenges Gauthier has faced, and finding ways to cope with them is something of a through-line in the book.
"I wanted to use examples from my own life when songs have really been an important part of me coming deeper into recovery from a whole lot of things I needed to recover from," Gauthier tells the Scene in a phone call.
Songwriting played a major role in Gauthier's recovery from addiction. Each chapter begins with full lyrics from a song, including some of the best-loved entries in Gauthier's catalog, like "Mercy Now," "I Drink" and "Drag Queens in Limousines." Rather than creating constraints, this structure frees Gauthier to write her own story as she understands it, presenting her life as a collection of personal epiphanies rather than a chronological series of events.
The aforementioned first chapter, appropriately centered on her 1999 Drag Queens in Limousines song "I Drink," plainly describes circumstances Gauthier hoped to never live through again. The experience of writing it, and discovering the power of creating what she calls "complex simplicity" from such a real, raw moment, was life-changing.
"It took nearly two years to boil down, reduce, and find the essence of this song," she writes in the book. "But our patience paid off. … Years later, Bob Dylan played it on the first installment of his Theme Time Radio Hour show, read the lyrics, and talked about me, introducing me to legions of his listeners all over the world."
Gauthier has never been the kind of writer to shy away from difficult subjects in her songs. She's tackled substance abuse, growing up as a "lonely queer kid in a screwed-up family" and, with help from United States veterans on 2018's excellent Rifles and Rosary Beads, the experience of war. It's no surprise that her book expresses the same level of candor. It's able to do so with even more detail than her songs, and with an eye toward how Gauthier eventually incorporated these events into her ever-evolving understanding of herself.
"People who are struggling with addiction and trauma, with a tough story or a tough childhood, many times become fractured," she says. "They bring a different person to different environments. The goal and hope of recovery itself is integration of these different personas into a single personality that consistently appears in every environment. … Becoming one person, becoming consistent — that's what songwriting helped me with. And my story is not all that unique."
While most chapters begin with lyrics from one of Gauthier's own songs, an exception is the third, which spotlights the late John Prine's long-beloved 1971 song "Sam Stone." Though it does it in an oblique way, the chapter is especially revealing about Gauthier. It allows her to write not just as one of our foremost songsmiths but as a passionate fan of and believer in honest, quality writing. She also shares her own connection to the Vietnam War, which Prine's titular character fought in. The war claimed the life of Gauthier's cousin Philip and was a violent backdrop to her own troubled life at home.
"In the pantheon of American songwriters, John is one of the greats," Gauthier says. "He was a friend. But long before that, I was just a superfan who went to see him any time I could, way long before I ever wrote a song or imagined myself as a songwriter. What I wanted to get to in that chapter was how prescient that song was for me. I was drawn to it, but it was also predictive of many things in my life — one of which was my own addiction and the other was, one day, working with wounded veterans who were struggling with all kinds of monsters. … It taught me the power of what a single voice can do."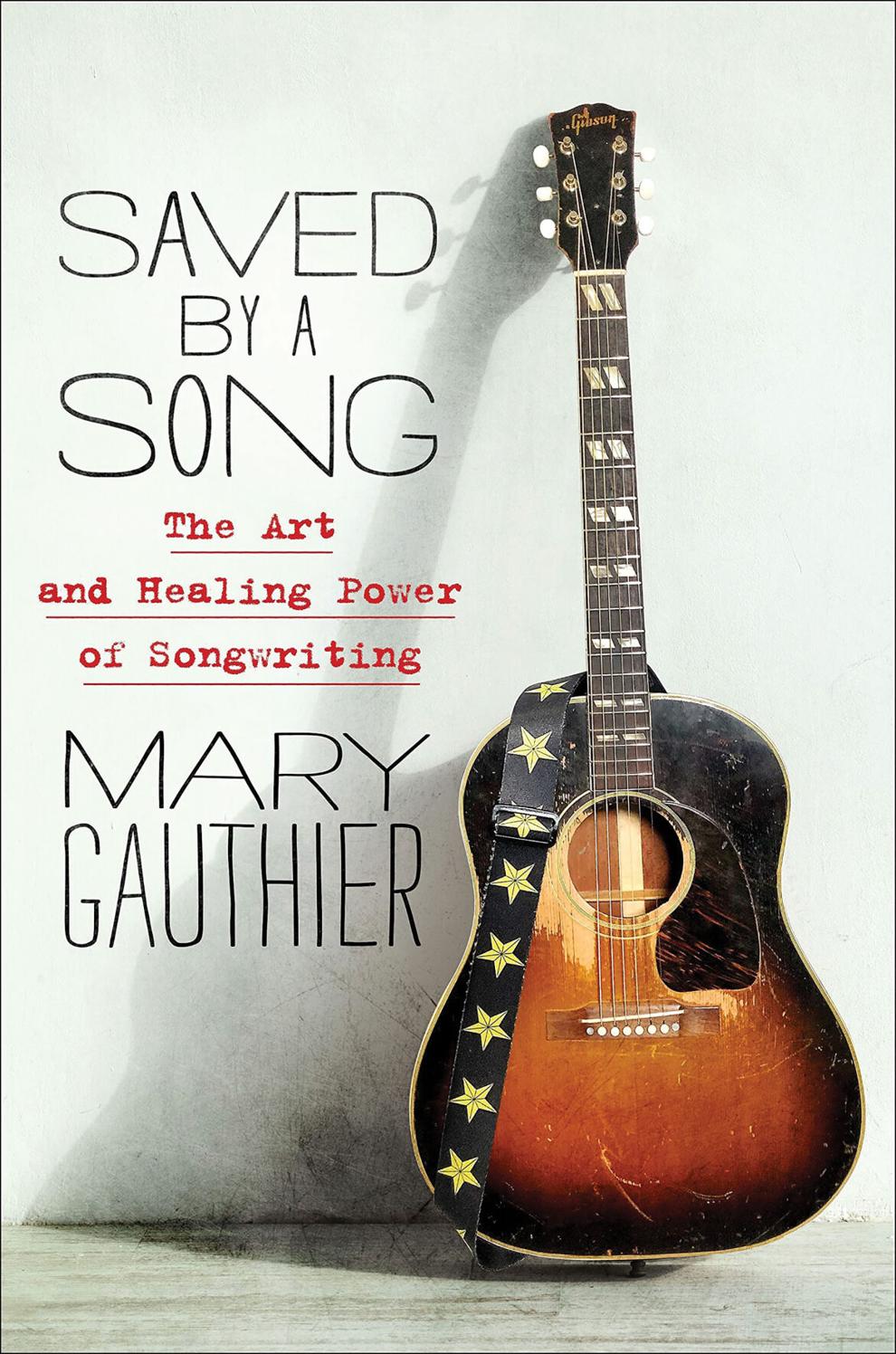 Throughout our conversation, Gauthier frequently references her songwriting with veterans. She's worked with vets for about a decade now, and Rifles and Rosary Beads was a beautiful showcase for some of that work. Her time writing with and getting to know veterans was a major guiding force in how and why she wrote Saved by a Song.
"I was asked to write with wounded soldiers, who had PTSD and multiple layers of trauma," she explains. "I instinctively felt a sense of calm in that environment. It was like, 'Oh, I see, I use songs and songwriting to work through my own traumas, along with recovery from addiction, and I have a sense that this can be useful for them.' That gave me a perspective to look back at what I was doing all along through a different lens."
Gauthier originally envisioned Saved by a Song as a how-to guide for people hoping to write good, honest songs. That idea soon evolved, thanks both to a larger publisher expressing interest and to Gauthier's realization that so much of what makes her songs powerful comes from the life experiences that birthed them.
"To me, this is a much better book and bigger vision," Gauthier says. "So I tied stories of my life into songwriting instruction, and the overarching idea that developed as I went along was that I think songs can be — if you need them to be — far more than entertainment. That's where I'm coming from as a songwriter. That's where I'm coming from as a songwriting instructor."
At the end of the book, Gauthier offers a short epilogue touching on her role as a writer and her hopes for how her music can change the lives of others. Writers like her, who care more about someone being touched by their work than them just hearing it, "aren't the kind of songwriters who try to write songs for hit-driven marketplaces." It's a sentiment brought to life in the myriad examples of how her work has fostered healing — for herself and for others — throughout the book.
"People ask me if I believe songs can change the world," she writes in the book's introduction. "My answer is yes, absolutely. Here's how: A song can change a heart by creating empathy. A changed heart has the power to change a mind. And when a mind changes, a person changes. When people change, the world changes."