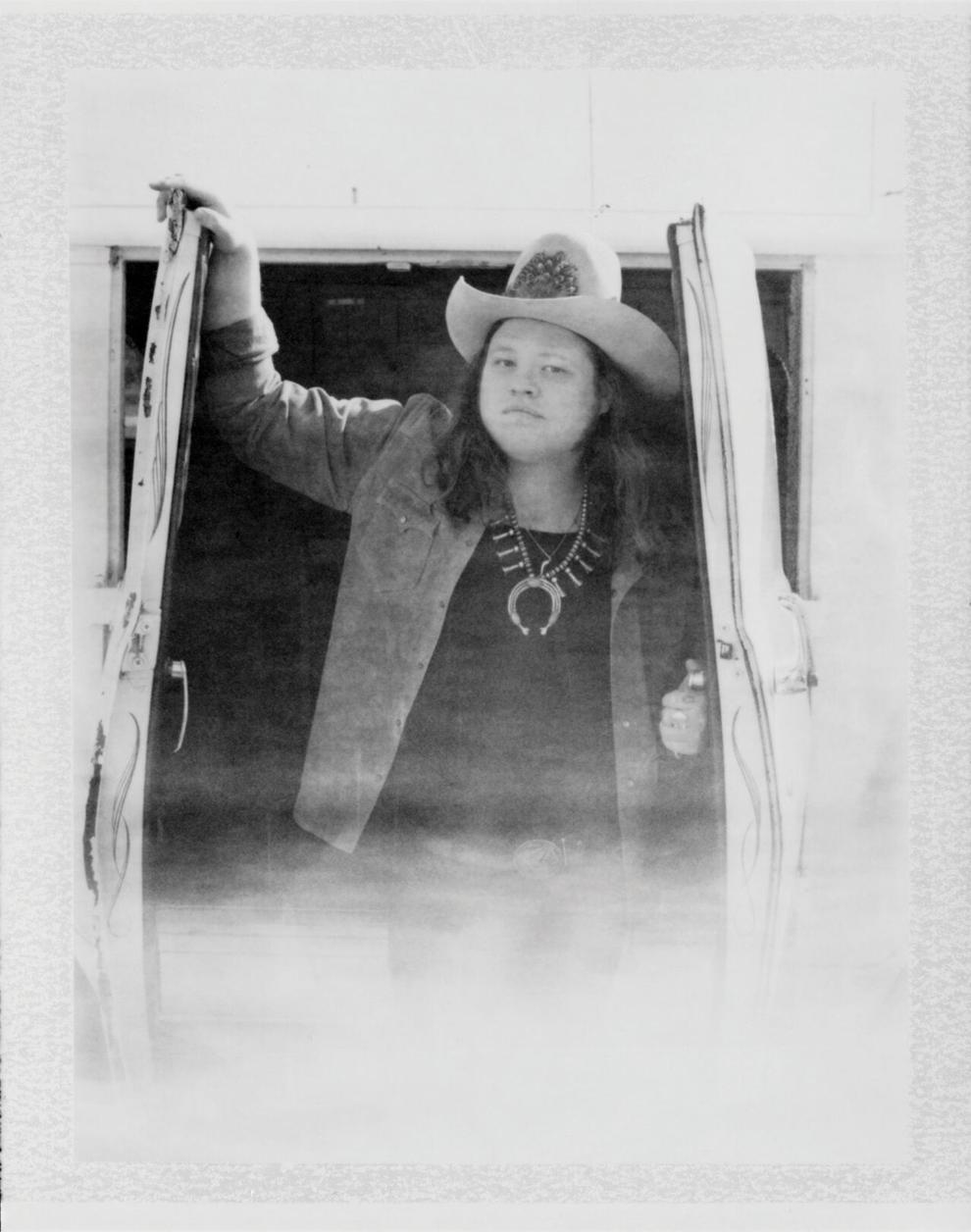 There's a sound that permeates Marcus King's new album Young Blood, which hits stores and streaming services Friday: the resonant, muscular growl of a '59 Les Paul Standard. The legendary guitars, known colloquially as "Bursts" for the sunburst finish they left the factory with, have been at the heart of so many great rock albums — many that are part of the rock canon, from The Rolling Stones to ZZ Top and beyond. Though some key records are missing, the most accurate estimates suggest that Gibson made only 643 Les Paul Standards in 1959. In King's hands, the instrument sounds dark and desperate and dangerous.
"We wanted it to sound like that," King says. "Like a buzzsaw or something — when you get too close to it, you might lose a limb."
The particular Burst that King plays on Young Blood belongs to his friend and producer, Dan Auerbach of The Black Keys. "There's something to be said about the magic of those '59 Les Pauls," Auerbach says, reached by phone later. "It's kind of staggering when you start to look at what records they were used on. It's almost always your favorite records."
"If you want to try to achieve those sounds, it's good to go back to the well," King says.
The young guitarist was definitely drinking from that well on Young Blood, the second record he's made with Auerbach at the console. Music runs deep in King's family: Born in Greenville, S.C., he's a fourth-generation musician and a third-generation electric guitarist.
"My father played rock 'n' roll his whole life," King says. "We always would play gospel hymns on the porch of my great-grandfather's house, so I guess I kind of grew up around the old mountain music. That's certainly what my great-grandfather played. And my grandfather played country and Western music."
"There's so much lineage there," Auerbach adds, "with his dad playing in a Southern rock band and his grandpa having an electric Gibson."
Growing up, King's family called him "Young Blood," and he was still in his teens when he launched his musical career fronting The Marcus King Band. The group, which first gained an audience in the jam world, released its debut album Soul Insight in 2015 on Warren Haynes' Evil Teen label, then moved to Fantasy Records in 2016 for its eponymous second record. Both albums reached the Top 10 of Billboard's Blues Albums chart.
King first met the Black Keys frontman in early 2018, and shortly thereafter, they co-wrote "How Long" with revered songsmith and John Prine co-writer Pat McLaughlin. King recorded that song for his album Carolina Confessions, which was produced by Dave Cobb and released later that same year.
"It was right before I went in and did the record with Cobb," King recalls of the first time he wrote with Auerbach. "We ended up getting back together again late 2018 and kind of drumming up an idea for another record. And that's what ended up being El Dorado."
Auerbach helped King explore his songwriter side for 2020's Grammy-nominated El Dorado, King's first solo album. But for the follow-up Young Blood, King reached back to the music he knows best: the music of his youth, the Southern rock 'n' roll and blues his daddy taught him from a young age.
"On El Dorado, [Dan] had a way of pinpointing the balladeer side of me and focusing on that," King explains. "On this record, we focused in on the rock 'n' roll side. And we don't stray far from it."
The dark mood that hangs over Young Blood is not an artful affectation. King was struggling with addiction and recovery on top of a painful breakup just prior to and during the writing sessions for the record. Joining King at those sessions were acclaimed co-writers such as Desmond Child and Angelo Petraglia.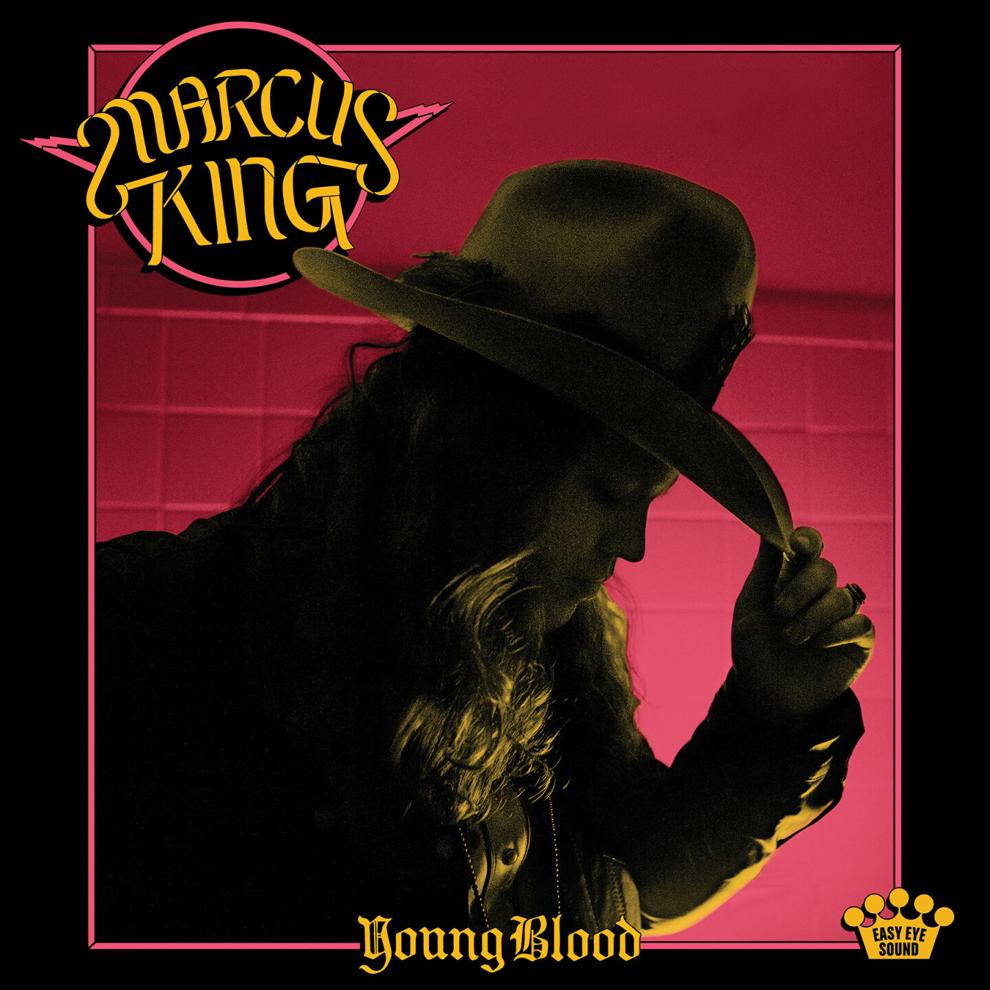 "We'd start every session off essentially like a therapy session," King says, "[with] me spilling my guts about whatever I was going through. … It was really such a blessing to have not just myself but all these other amazing writers, you know, helping me say what I needed to say when I could hardly stand up."
The end result is an aching reflection of both the challenges King has faced and the strengths he's drawn on to make it through. On one of the album's singles, "Blood on the Tracks," he sings, "Bad luck's gotten a hold'a me / But it ain't takin' me down."
Just as Auerbach had certain writers in mind to co-write with King and himself for the album, he also knew who he wanted to accompany King when tracking got underway at his Easy Eye Sound Studio. He called on drummer Chris St. Hilaire, bassist Nick Movshon and second guitarist Andy Gabbard, who also contributed backing vocals.
"He just knew that this combination of players would be the right fit," King says.
"Man, they hit it off instantly," Auerbach says with excitement in his voice. "They were so tight. They sounded like they'd been playing the songs for years on the day that we recorded, which was the first day Nick or Chris even heard them."
The 11 tracks on Young Blood not only solidify King's status as a budding guitar god, they showcase his soulful singing. "I think my voice came from my grandfather," he says. "He had a real raspy voice, and I always really loved hearing my grandfather sing."
With two successful collaborations under their belts, the odds are high King and Auerbach will work together again in the future.
"I love working with Marcus," Auerbach says. "I'll work with Marcus forever. He's endlessly talented — and so genuine. That shit never goes out of style."