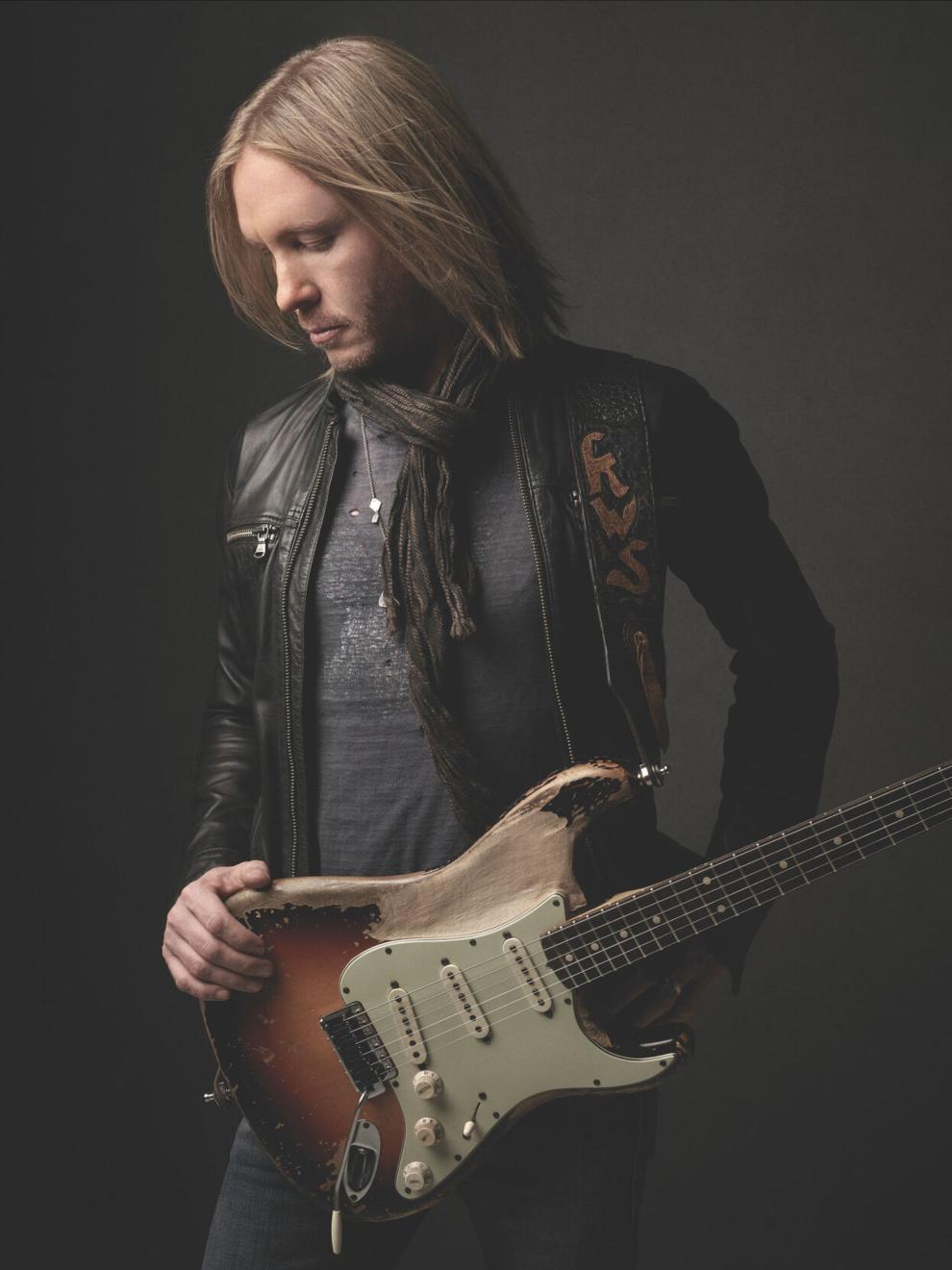 Back in 1997, guitarist and songwriter Kenny Wayne Shepherd was faced with a serious challenge: following up an exceptionally successful debut. Ledbetter Heights was released not long after Shepherd turned 18 in 1995 and went gold rapidly, selling 500,000 copies within a few months and eventually going platinum. He was quickly lauded as one of the finest players of his generation. What he did for his next act cemented his status as a star in both the rock and blues worlds for a generation to come.
His second LP, 1997's Trouble Is…, signaled the continuing maturation of a tremendous player — capable of solos equal parts furious and imaginative, as well as a songwriter willing to explore a variety of subjects in a thoughtful, memorable fashion. And it was an even bigger hit than its predecessor, topping Billboard's Blues Albums chart for 30 of the 104 weeks it was on the chart, peaking at No. 74 on the all-genre Billboard 200 and scoring a mainstream hit with "Blue on Black." The Shreveport, La.-born artist is now an established star who has landed eight singles among the top 10 on the trade mag's Mainstream Rock Airplay chart and been nominated for five Grammys; among other recognition, he's also taken home two Billboard Music Awards.
Shepherd is celebrating the 25th anniversary of Trouble Is… in grand style. Late last year he released a rerecording of the album with almost all of the original players. Called Trouble Is… 25, it comes in vinyl and CD editions that include a bonus cover of Bob Dylan's "Ballad of a Thin Man" and is available with a DVD or Blu-ray that includes a documentary film about the making of the original album and a full concert filmed in 2022 at The Strand Theatre in Shreveport. Shepherd, who recently moved his family to Nashville, premiered the documentary at the Belcourt in the fall, and he'll play the Ryman on Friday with support from blues and rock singer-guitarist Samantha Fish.
"You always want an album to be successful, but no, I certainly did not anticipate what Trouble Is… would become," Shepherd tells the Scene by phone. "And that's thanks to the fans. We thought as we were making the album that we might have something special there, but certainly no one thought it would take off the way it did — or have the lasting popularity that it's enjoyed. I'm really grateful, and it was such a milestone in my career that we felt we had to do something equally special to highlight the fact it's been 25 years."
Shepherd is the son of a local Louisiana radio personality; a self-taught player, he estimates he got his first instrument around the age of 3 or 4. He considers himself a blues-rock hybrid player and is very careful to specifically explain his influences and style. 
"I can't really view myself as a blues guitarist in the traditional sense," Shepherd says. "I view myself as blues-based. As a songwriter, when I write songs I draw from all the things that I love and all the different types of music I enjoy, though blues is a big part of that. But I don't write traditional blues songs, at least not in the strict technical sense. As a player, pretty much all the players that I really admire are blues players, and I certainly invoke that in my playing. But there's also rock influences in there as well."
Still, anyone questioning Shepherd's blues credibility or credentials would be mistaken. Among the standout blues entries on his lengthy résumé is the 2007 DVD-and-CD project 10 Days Out: Blues From the Backroads, which paired him with members of the late Stevie Ray Vaughan's band Double Trouble along with such guests as Clarence "Gatemouth" Brown, B.B. King and blues harp master Jerry "Boogie" McCain. Also see Shepherd's 2010 LP Live! In Chicago, which features performances with guitar hero Hubert Sumlin, singer Willie "Big Eyes" Smith and more. Shepherd also toured with Buddy Guy in 2019.
He had a long relationship with Nashville even before deciding to move here. 
"When I was just starting out, I used to come to Nashville and collaborate with the songwriters," Shepherd recalls. "At that time no one really noticed you if you weren't in country music except for the songwriters. They were delighted to be able to write some other kind of song and work in another style, because all they usually did were country songs. They welcomed me without hesitation or difficulty."
Noting that his most recent show at the Ryman was in 2017, when he was playing in supergroup The Rides with Stephen Stills, Shepherd is excited to be returning. He also calls Nashville "the last true music city in the country," reflecting on how it attracts masses of talent.
"You now have people coming in here from every genre, from all over the country and the world, because they know the best players are here and the best songwriters. And it's a place where people respect songwriters and artists and love music."