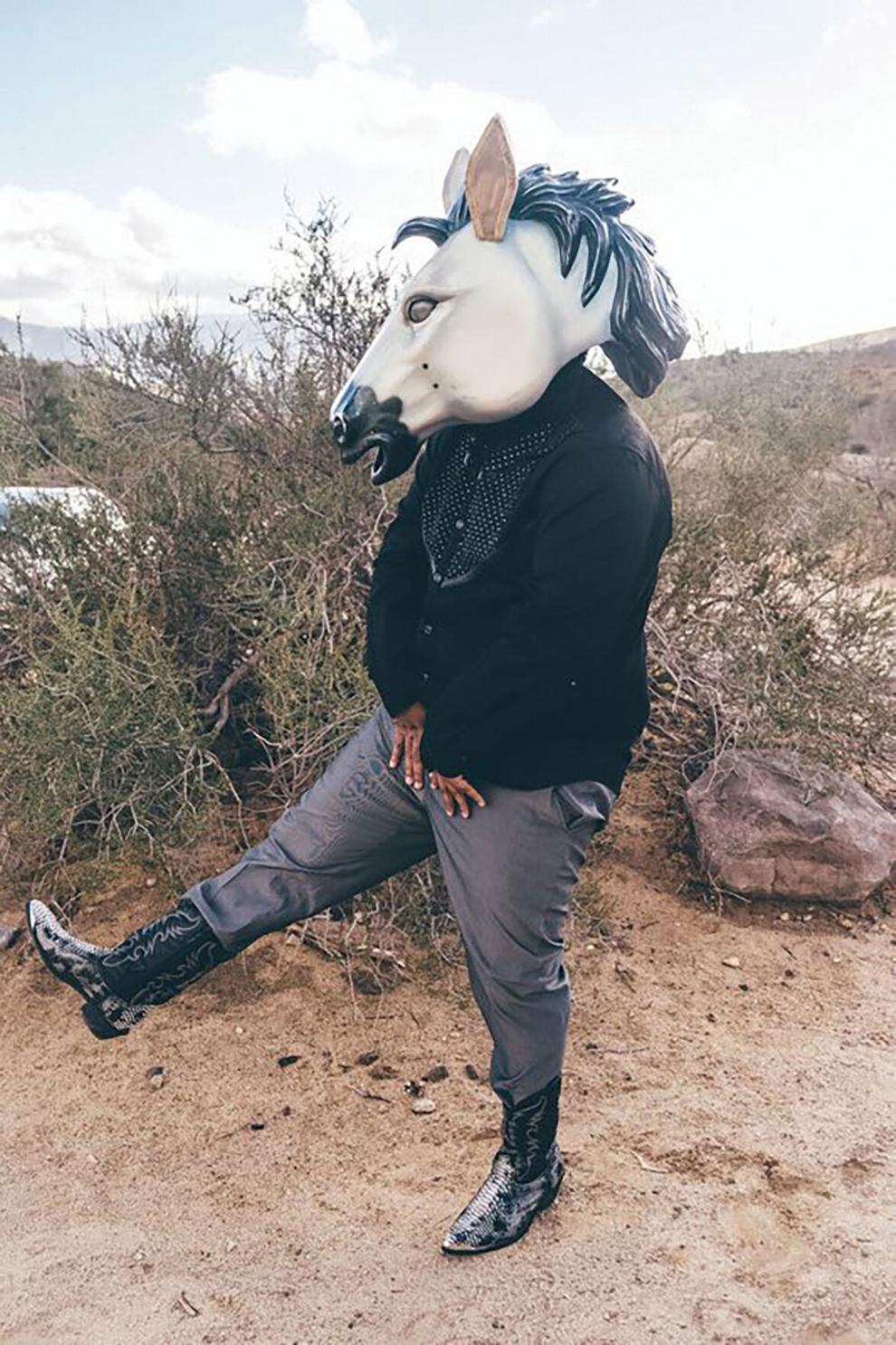 In a time when issues of diversity and inclusion are being discussed more urgently than ever before, the songwriter, DJ, vocalist and producer known as Elektrohorse is breaking through idiomatic boundaries. While Chicago's South Side was his original stomping grounds, over the past few years he's become a prolific contributor to Nashville's country scene. His engaging singles and delightful videos — featuring him in his light-up Deadmau5-style mascot horse head, which he never appears in public without — have become fan favorites across a variety of online platforms and in live settings.
Elektrohorse's background (which includes work from well before he donned the horse head) includes collaborations with such top artists as will.i.am, Cowboy Troy and Timbaland, but he's now making inroads on his own. He is the primary practitioner of a hybrid sound he calls CDM — country dance music. The style seamlessly fuses country instrumentation with funk, hip-hop and electronic dance beats — a combination that has fueled mainstream country hits for years. It's topflight entertainment, whose purpose mostly seems to be sheer enjoyment. Still, despite the fun and frolic in his songs and videos, there's a serious side to Elektrohorse.
"I really see music as a way of bringing people together, of being a source of unity," Elektrohorse tells the Scene. "When I came to Nashville, I found the right atmosphere of cooperation and musical interest, and it's proven the right move."
He lists as one of his primary goals his desire to become the first Black DJ known for warming up the crowd at country music festivals and awards shows. And there's no reason he couldn't dominate there: His material features somewhat edgy vocal and visual flair, humorous storylines and a zany, unpredictable quality. His work is also a perfect fit for platforms like TikTok, because it encourages the audience to participate and put their own spin on the proceedings.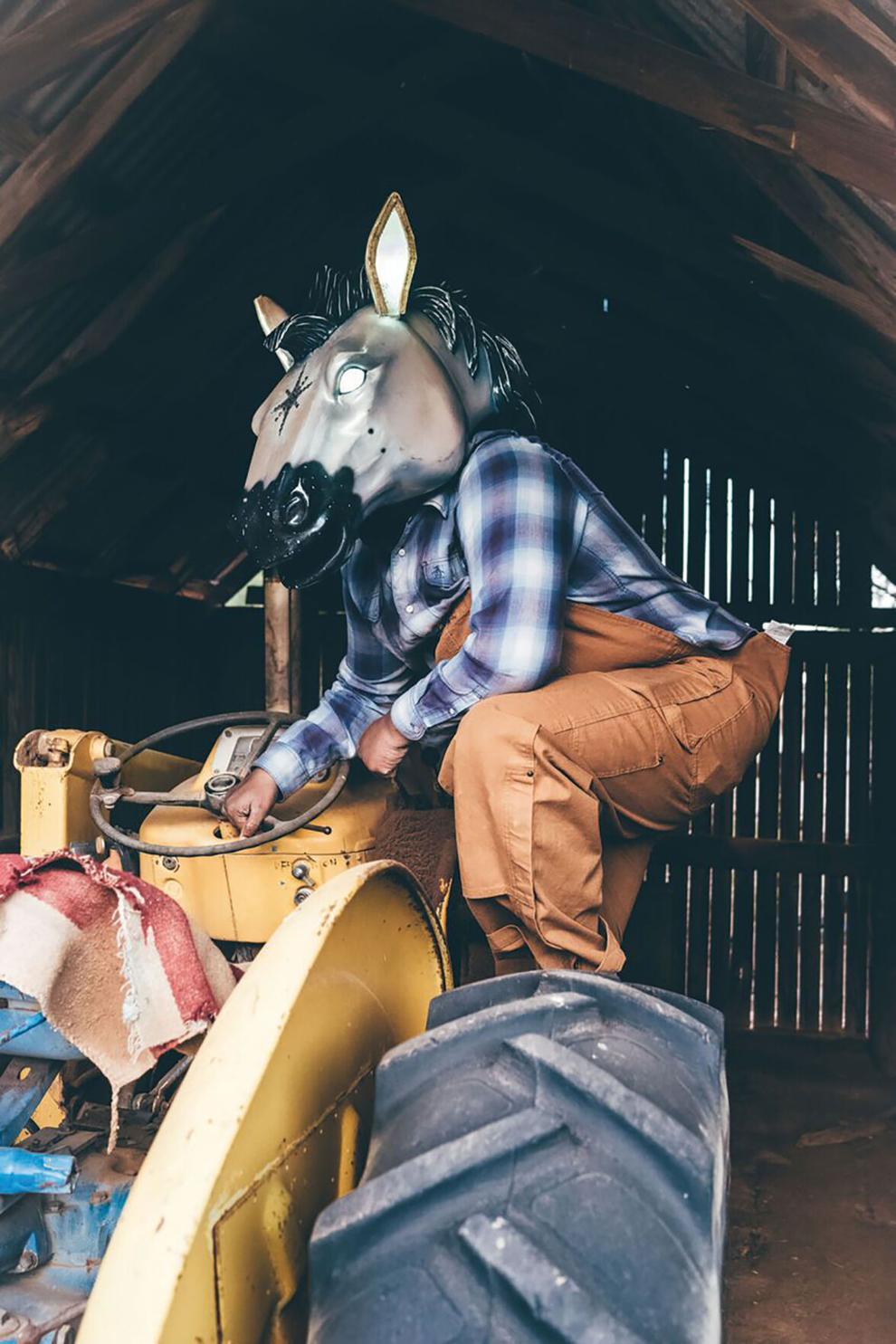 He also has a knack for making even serious discussions fun. His 2016 single "S.T.O.M.P.," whose title is an acronym for "start teaching others more positivity," is a rousing tune that calls for racial justice and social change. It's focused squarely on inclusion and bringing people together. The track includes elements of string-band music and electronic dance music in such a way that you can't tell where one influence ends and the other begins — helping trace the threads of Black creativity that are vital to country music as well as many other traditions. Elektrohorse worked on the track with Chicago soul singer Floyd Holloway, son of the great disco-era vocalist Loleatta Holloway, as well as Nashville country singer Greg Pratt and South Carolina rapper Terell Skreetzz. Later Kristyn Regen of New York's Line 'Em Up line-dance team choreographed the Elektro Stomp, a line dance tailored to the song.
2021 has been a busy year, in which Elektrohorse has issued a string of vibrant singles. In February there was "Suga 'n Spice" with country singer and filmmaker Duke Hanson. In the piece, the pair bellyache in a bemused way about conflicts with their significant others, calling to mind the Conway and Loretta classic "You're the Reason Our Kids Are Ugly." That was followed in July by "Ride Like a Horse," an inspired mix of folksy presentation, club-ready beats and swaggering humor similar to what propelled Lil Nas X's "Old Town Road" and Blanco Brown's "The Git Up" into the stratosphere.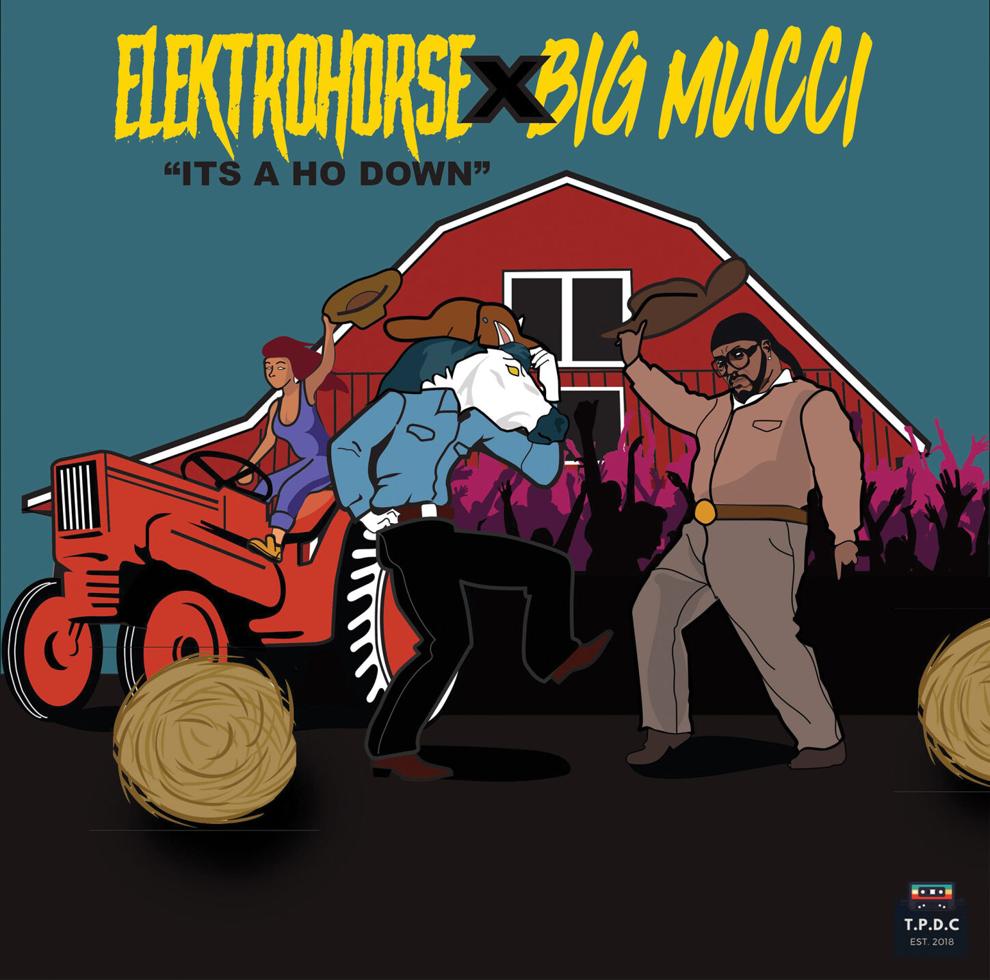 Elektrohorse's latest single is just as enjoyable and has even more potential to yield him a viral hit. "It's a Ho Down," released in August, is a collaboration with Big Mucci, a Cleveland, Ohio, rapper and dancer. In the 1990s, Mucci's now-defunct crew 71 North launched an enduring regional line-dance craze called The Cleveland Shuffle. It's worth pointing out that while line dances are extremely popular in the country scene, their roots are in disco and other primarily urban music styles.
In the video for the song, Elektrohorse and Big Mucci roll up to a farm on a lazy afternoon. Big Mucci calls out dance moves that Elektrohorse, decked out in his airbrushed overalls, demonstrates. And before you know it, everyone is dancing along — a fitting display of the Elektrohorse ethos.