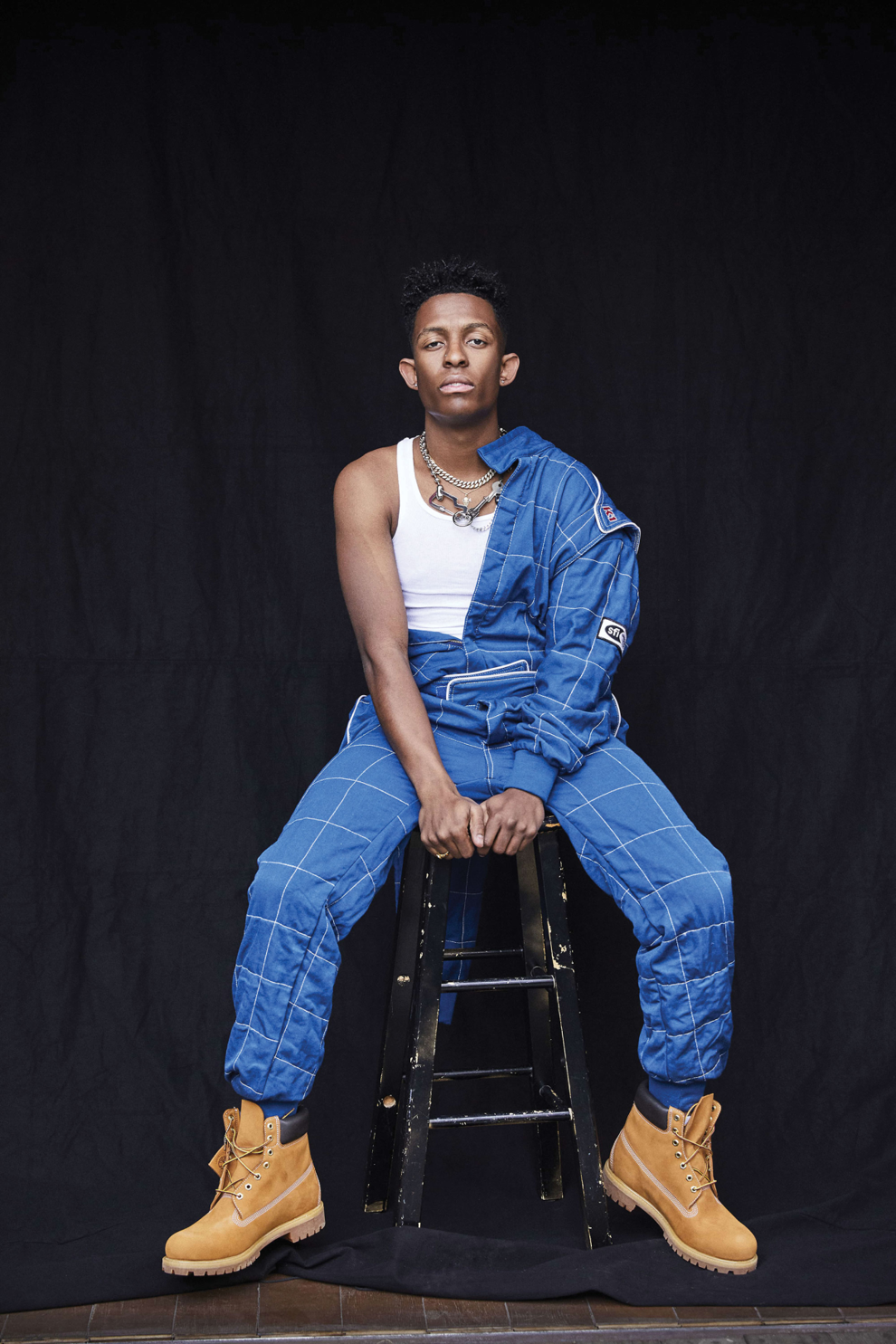 It's possible you've heard cynics saying things like this in hushed tones throughout 2020:
Lil Nas X was just country music's rapping carpetbagger. He's an interloping one-hit wonder in a Nudie suit who certainly can't repeat the success of "Old Town Road."
The double-diamond-selling Georgia MC did not follow up his smash hit with another honky-tonking revolution in 2020. But Black people who appreciate country music aren't a monolithic block. And Lil Nas X can't easily be written off as an aberration, a byproduct of the surprising growth of country's appeal among music streamers and TikTok scrollers. 
Ultimately, "Old Town Road" blew the doors off an industry that had been occasionally respectful of Black artists' creativity. And even without Lil Nas X as a ubiquitous presence in 2020, Black country artists were responsible for some of the genre's most dynamic and appealing moments.
A Black man having his soul kneeled out of his body on Minneapolis' pavement didn't make it happen, either. Yes, sensitivities to Black artists and Black art are high because of America learning, again, that Black lives matter. Black artists have always been essential to country music's backbone and progress, but still have yet to be adequately compensated — via social justice, sufficient remuneration or both.
It was wild "not on our 2020 bingo card" kismet that best illustrated how blithely tone-deaf country music initially responded to the cause of African American equality. In June, veteran superstar group Lady Antebellum, who had played down or ignored their name's racist connotations since picking it in 2006, responded to Black Lives Matter protests by changing their name to Lady A. Soon, Seattle blues and gospel artist Anita White emerged. She'd been performing as Lady A for more than 30 years. When she refused to simply give up her claim on the name or share it with minimal compensation, the country trio stood their ground and filed a lawsuit, starting a legal battle that is ongoing.
In better news, during the Country Music Hall of Fame and Museum's Big Night at the Museum fundraiser stream, Kane Brown soulfully crooned Randy Travis' elegiac "Three Wooden Crosses." In the presence of Travis' 1991 Gibson J-185 guitar with a photo of George Jones taped to the back, a magical moment occurred. As Alex Anthony strummed the legendary acoustic, Brown's sonorous tenor washed over the moment. When you watch the clip on YouTube, it feels like Travis' and Jones' legacies are being transmuted into Brown's present. 
One Black star, or even a few, firmly entrenched in the mainstream and its traditions is not the same thing as equity. But this year, the excellence of Black artistry was regularly recognized and supported in other areas, showing ways that the genre can open itself up to a Black artistic revolution.
Breland's country-trap hit "My Truck"  helped the Black singer-songwriter establish himself as a rising country force. A remix with Sam Hunt — who became a star with a sophisticated blend of hick-hop, pop soul and neo-trad country — made The New York Times' Best Songs of 2020 list.  The original was certified gold by the RIAA.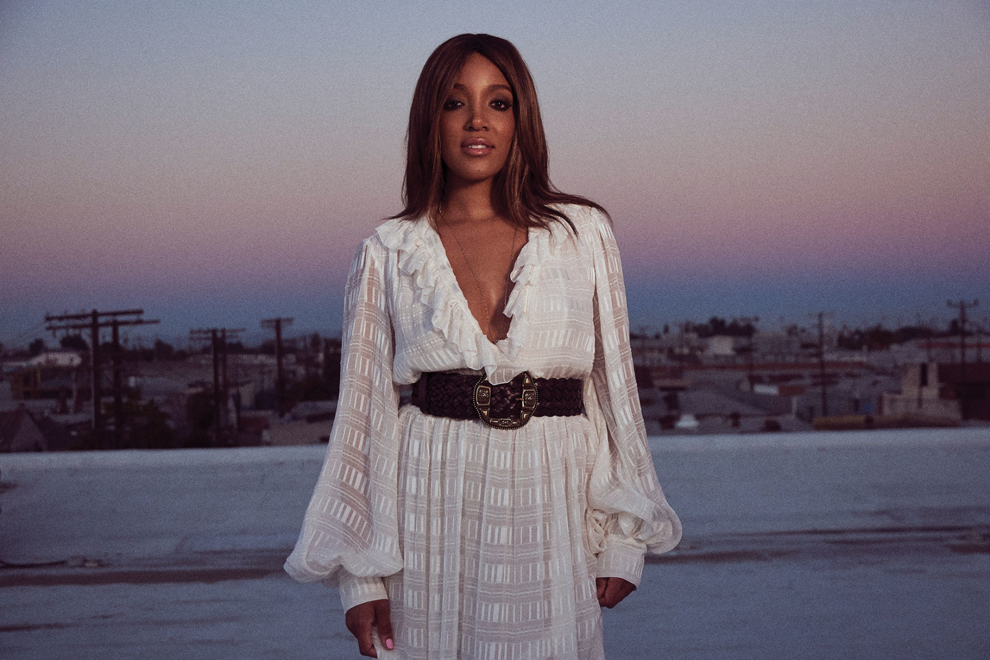 Though there are many examples of well-intentioned actions that aren't really allyship, there are also country artists who stand up for Black country musicians. Maren Morris shouting out Linda Martell, Yola, Mickey Guyton, Rissi Palmer, Brittney Spencer and Rhiannon Giddens while accepting Female Vocalist of the Year at the CMA Awards is a good thing, if not earth-shattering. Retweeting Brittney Spencer's cover of The Highwomen and inviting her to work with the supergroup — which did come to pass earlier this month — is better. 
Progressive-minded artist Cam also frequently uses her platform to spotlight Black artists, representing a new, approachable level of brutally honest allyship. Released in September, Bridges is the latest EP from Mickey Guyton, one of the few Black women country artists to have a deal with a major label. She has yet to release a full-length album, despite having been signed nearly a decade ago. When Guyton spoke with Steve Harvey in November about being the first Black woman to get to sing an original on the ACM Awards broadcast, Cam tweeted: "White men roll up with half baked music, horrible vocals and fake or no identity and get albums released. Mickey is a supreme vocalist and songwriting talent, grammy nominated, self actualized authentic being STILL waiting ~10yrs for a first album. WE DONT DO THIS TO ANYONE ELSE."
Guyton's "Black Like Me"  has been nominated for a Grammy Award for Best Country Solo Performance. But Black women are in many other places across the industry as well. See folks like Lilli Lewis and Kamara Thomas, Black women who are country and roots musicians but also building paths for others on the business side. Tune in to Apple Music Radio, and there's 2000s country-pop hitmaker Rissi Palmer's weekly show Color Me Country, which highlights country's Black past, present and future. Turn on Monday Night Football, and there's Reyna Roberts' hard-rocking stunner "Stompin' Grounds." 
All this makes it clear that 2019 wasn't an anomaly. On "Old Town Road," Lil Nas X raps that he has "horses in the back." He wasn't lying. In 2020, a cavalry of stellar Black country musicians bucked conventions like broncos while riding right into country music's mainstream conversation.