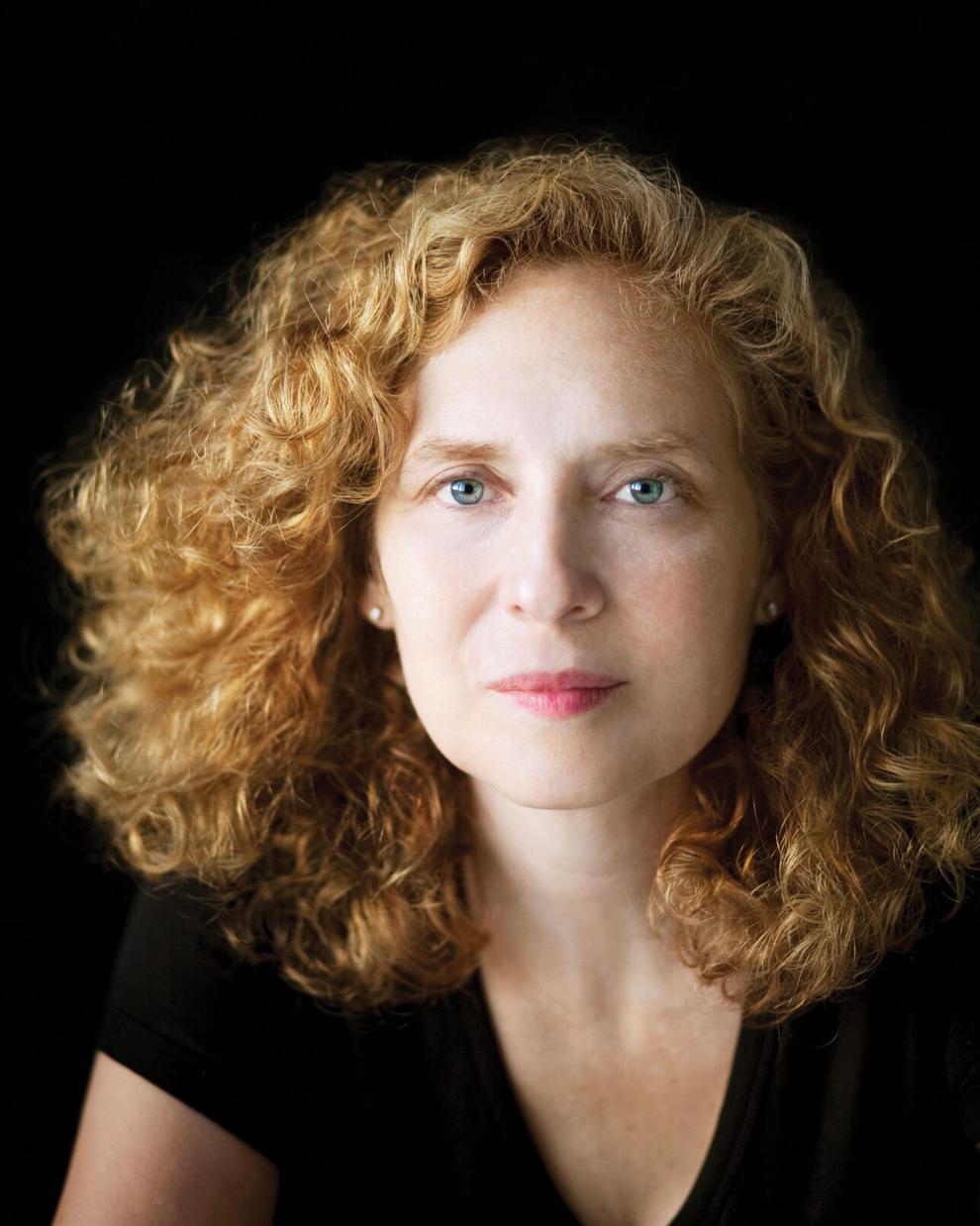 On March 31, 1776, Abigail Adams wrote one of her typically long, literate letters to her husband John. The fate of women in the emerging American republic was very much on her mind.
"In the new code of laws which I suppose it will be necessary for you to make, I desire you would remember the ladies, and be more generous and favorable to them than your ancestors," she wrote to Adams, who was in Philadelphia with Thomas Jefferson, Benjamin Franklin and the rest of the exclusive men's club then debating independence. "If particular care and attention is not paid to the ladies, we are determined to foment a rebellion."
Adams' words resonated with the Pulitzer Prize-winning American composer Julia Wolfe, whose new work Her Story receives its world premiere performances this weekend courtesy of the Nashville Symphony Orchestra and the women's vocal group Lorelei Ensemble. Inspiration for the piece came from a phone conversation Wolfe had a few years ago with Beth Willer, Lorelei's artistic director.
"Beth wanted to collaborate on something to mark the 100th anniversary of women's suffrage," Wolfe tells the Scene. "It seemed to me, though, that the struggle for equal rights had been going on for the entire history of our country. In fact, it's still going on. So I suggested we do something more expansive."
Wolfe already had a format in mind. In 2019, she composed a substantial work for girls choir and orchestra called Fire in My Mouth, which recounts the 1911 fire at New York City's Triangle Shirtwaist Factory that killed 146 women. Piecing together disparate texts from contemporary protest chants, courtroom testimonials and Yiddish and Italian folk songs, Wolfe created a genre she now refers to as "documentary oratorio."
Her Story is a similar kind of piece. Consisting of two movements and lasting about 40 minutes, the work uses portions of Abigail Adams' letter, excerpts from a speech attributed to 19th-century women's rights activist Sojourner Truth and other texts to document the centuries-long quest for women's equality. The first movement, titled "Foment," sets the stage as the vocalists intone Adams' plea not to "put such unlimited power into the hands of the husbands." Wolfe says the second movement, called "Raise," is at times more playful, even funky, with the vocalists spoofing an old anti-war song with the words "I didn't raise my girl to be a voter."
This weekend's staging promises to be theatrical. The 10 women vocalists of the Lorelei Ensemble will join the Nashville Symphony and artistic director Giancarlo Guerrero to give a semi-staged performance. Director Anne Kauffman collaborated with the singers on blocking and dramatic presentation. Designer Márion Talán de la Rosa, meanwhile, created an assortment of costumes to provide the performance with color and a touch of realism.
One might argue that this weekend's program represents progress in the seemingly hidebound world of classical music. As recently as a decade ago, major orchestras across America would often present entire seasons without performing a single work by a woman composer or composer of color. Those days, hopefully, are behind us.
This weekend's concert program, titled "Trailblazing Women," consists entirely of music by women composers. Of special note will be a performance of the Piano Concerto in One Movement by Florence Price, an early-20th-century composer who was the first African American woman to have a symphonic work performed by a major American orchestra. And the program is no one-off. Equity and inclusion are themes throughout the season, with the Nashville Symphony performing major works by composers including Kaija Saariaho, Lera Auerbach, Chen Yi, Gabriela Lena Frank and Hannibal Lokumbe.
"Orchestras are finally coming of age," says Wolfe. "They understand that art needs to reflect who we are as a people and as a nation."