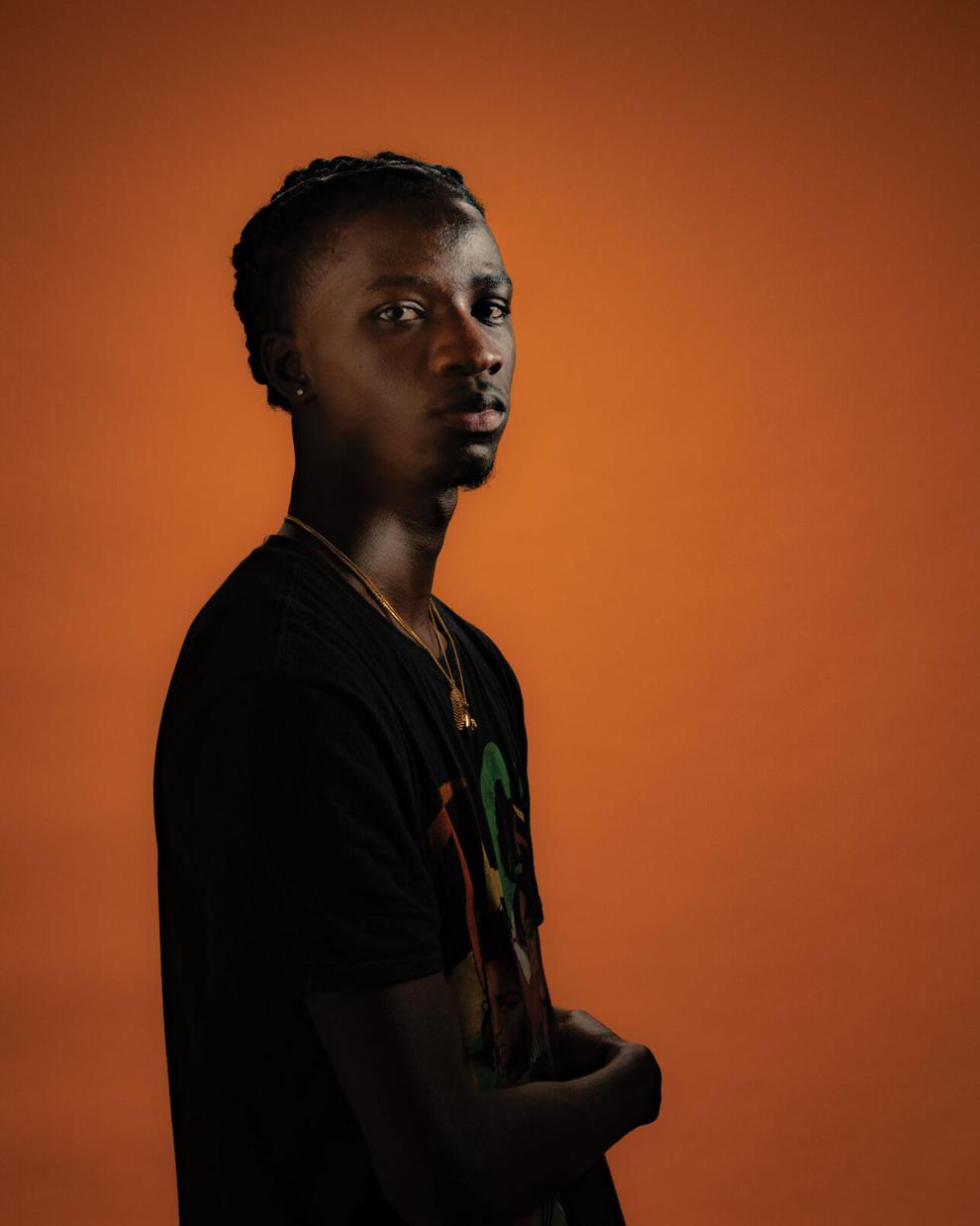 Cloud Control is a collaboration between the Nashville Scene and music news, events and promotions platform 2 L's on a Cloud. Check out the first installment on Bandplay.
Mbaye Seck's name has spread like wildfire around Music City over the past couple of years as he has continued to find his niche and perfect his craft as a filmmaker. Inspired by jazz music and driven by a promise he made to himself early on to maintain creative control in his projects, the esteemed director is a prolific and prominent contributor to the Nashville rap scene. His passion for creating meaningful representation and his gift for naturally supporting artists' storytelling command attention in rooms around town where decisions are being made. At only 23, Seck has developed a distinctive and refined style, and he's on the cusp of reaching new levels in his directing. But he'll be the first to tell you that his story goes far beyond music videos.
In seventh grade, Seck began to develop an interest in acting. Knowing the limitations he would face down the road in having control over his work, he then began to write fiction. Ultimately, he decided directing films would be the way to tell stories the way he wanted. But once he decided to follow his growing passion, Seck noted that some of the essential tools and resources were not available.
"When I first wanted to do this, I didn't have a camera, so all my efforts went into reading about film," Seck says. He credits director, screenwriter, actor and producer Spike Lee as a huge inspiration in learning the ins and outs of creating in film. "Any book you can name on film, I have probably read it. The biggest thing was when I read Spike Lee's Gotta Have It. It was a journal that he kept while he was creating his first film. Seeing that at a young age, I felt like I had the blueprint just by reading a book. And that instilled something in me — to want to start on it right in that moment."
While Seck's parents did not understand that film was something their son wanted to do for the long run, his sister saw the creative spark and purchased him a handheld Samsung camcorder. He continued to educate himself through books and practice with his camera throughout high school. It was then he realized he was interested in the narrative aspect of filmmaking and telling the stories of others. In 2016, Seck's senior year at Overton High School, his mentor and fellow director Wesley Crutcher connected him with a student at Antioch High School: rapper 2'Live Bre, then known as Lil Bre, for whom Seck began shooting videos.
After graduation, Seck strived to keep working steadily in spite of how expensive just about everything seemed. Shooting music videos allowed him to be a consistent presence and build his reputation, as well as putting money in his pockets to invest in equipment. But he quickly grasped that he was taking more direction from artists than he was giving and not staying true to his ideas and creative drive. He looked for a way back to his original blueprint. He wanted to create stories in ways that stretched far beyond the ideas offered by those he was working with.
In 2019, Seck found himself listening to Nashville MC Ron Obasi. He was moved to reach out directly about sharing Obasi's stories and expanding the way people thought about his music. For Seck, the professional relationship — which resulted in standout work like the visual for "Good Rapz" — was about more than just making music videos.
"Ron was going to be the only artist I worked with," Seck explains. "It was more about creating the art, and it was a way for me to express the emotions I felt while still telling his story. I wanted to use Ron's song as a soundtrack to my thoughts."
Seck never envisioned being known around Music City for shooting music videos. However, being around peers like Chuck Indigo and JordanXx, he was inspired to create more for artists in Nashville.
"It is important to be as creative as you can be," Seck notes, referring to his work on the visual for JordanXx's track "Highs N Lows." "I was watching A Black Lady Sketch Show on HBO and the intro made me think how it would be dope to have Jordan doing something like that." Both the opening credits of the show and the "Highs N Lows" visual use puppets in thought-provoking ways.
Seck has created visuals for many artists in the city, including $avvy and Mike Floss, Madi Diaz, Tim Gent and Brian Brown. He's also worked with lifestyle brands such as Forts 615 and Yoleven. Though Nashville is a place where many entrepreneurs in creative fields feel that there isn't much of a willingness to collaborate, some of Seck's most distinctive work has been in collaborations on photography, filmmaking and other visual arts. He's built relationships with two other artists who cultivate the city's rising interest in its Black culture through multifaceted businesses that include making and curating art: LeXander Bryant of ORGNZD VISUALS and Bryan "YoBreezye" Roberson of V$NR.
"I actually met Lee [Bryant] at a V$NR event at [designer clothing and shoe store] Rooted," Seck recalls. "He approached me and ended up becoming like a big brother to me. He even changed my perspective with pricing my work. [Laughs] But seriously, after meeting him there was so much growth in me as a person, and my outlook on Nashville and how we are underserved as Black creatives."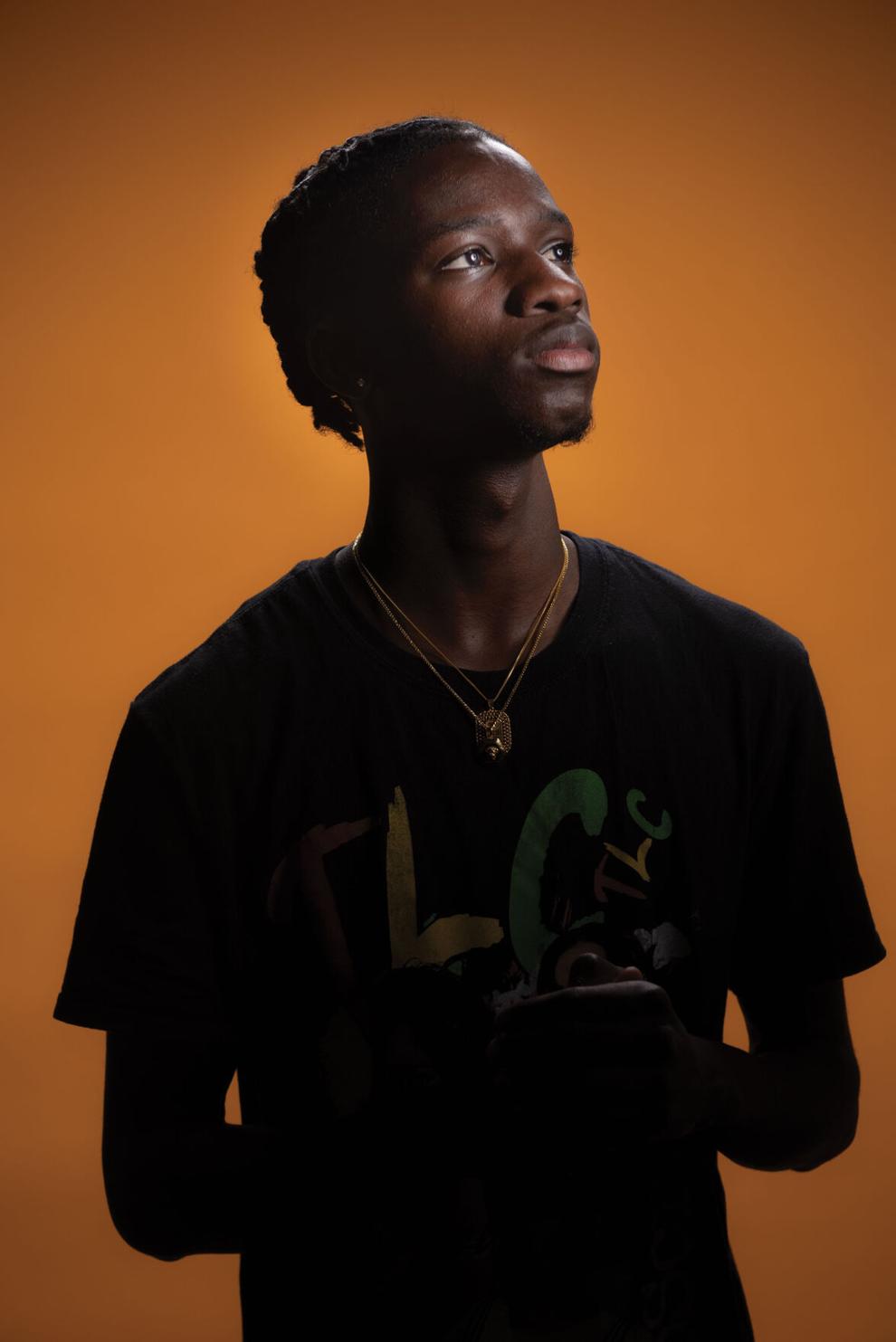 Despite his extensive experience in filmmaking, Seck still finds himself frustrated in ways that many Black and brown people do in Nashville. Opportunities often come with limitations that apply to white people far less often, if at all.
"I come across many conversations with these gatekeepers where I am asked to work as a production assistant before [I can be] a director," explains Seck. "I don't feel like the city wants Black creatives to prosper, only to fit into whatever role they can fill us in. Oftentimes, those roles are underpaid or unpaid."
That's where YoBreezye's V$NR Lab comes in. It is an agency dedicated to creating boutique content that highlights the ideas, arts and individuals shaping our culture. The latest issue of V$NR's magazine component includes a substantial feature on Seck; the magazine also published an extensive series of behind-the-scenes videos exploring his work.
"Seck is a visual genius." YoBreezye remarks. "He's a true artist. He has a true love for what he does. It's not just about the money or praise with his work. I honestly don't think he knows how dope he is. I know he knows he's dope, but I see him being one of the next greats. He already is in my eyes."
Given the collective energy that seems to be brewing, Seck remains hopeful about the progress for Nashville filmmakers and directors of color. He also notes his admiration for Ed Pryor, a fellow Black director. Pryor has made music videos for rappers like Killah Calico, FU Stan and 2'Live Bre (as Lil Bre). He's also been nominated for CMT Awards for music video clients like country star Dierks Bentley and been featured in various national publications. He's pushed well beyond the confines of the roles that the city has traditionally offered to Black directors.
Seck is a creative presence in Nashville who has long been extraordinarily passionate about his craft and remains eager to learn as the days go by. In the future, he hopes to work with youth and inspire them to enter the world of filmmaking. And he's excited about continuing to grow his client roster of companies and creative individuals. With skills, vision and instincts like Seck's, the sky should be the limit.