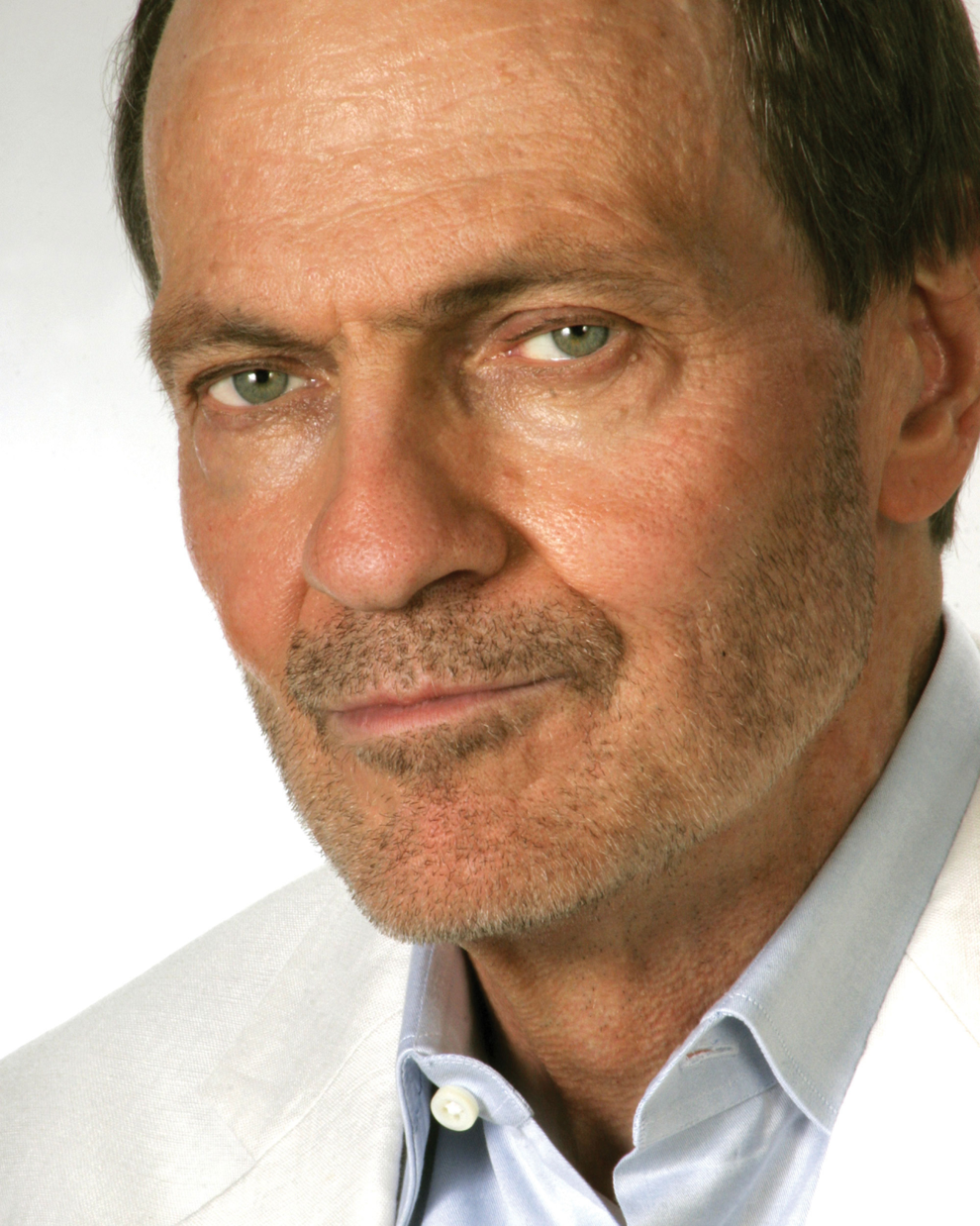 In his new book Country Music's Greatest Lines: Lyrics, Stories & Sketches From American Classics, the great Nashville songwriter Bobby Braddock tells colorful tales about the creation of some of those classics. A much-honored tunesmith who has already published two memoirs that follow him from his native Florida to Nashville — where he would pen indelible hits for George Jones, Tammy Wynette and many others — Braddock knows country songwriting from the inside. In the new book, his sometimes-bawdy reports from the songwriting wars are augmented by a series of arresting quasi-pop-art drawings by artist Carmen Beecher. Country Music's Greatest Lines is an attractive, well-written book that honors the eccentricity of a great American art form.
For Country Music's Greatest Lines, Braddock picked songs written from 1949 to 2015. The latter year is when Eric Church's "Kill a Word" — the last of the 81 songs Braddock and Beecher illuminate in the book — hit the charts. For Braddock, whose career began in the late '50s and has continued well into this century, choosing songs from all eras of country creates a through line in a genre that has become increasingly fractured.
"A lot of older country-music fans talk about how they don't like the country music today," Braddock tells me via phone from his home in Nashville. He's lived in the city since 1964, when he rented a house in Crieve Hall, a mile down the street from rockabilly star Benny Joy, himself a key player in Braddock's early career.
"I remind them that that music they don't like, a lot of the younger people like it," he continues. "It's the music of their life — the songs they're falling in love to. And certainly, in the '40s and '50s, the majority of songs were solo-written. A year or two ago, I looked at the charts to see how many songs were written by one person. One of them was 'Millionaire,' that Chris Stapleton had out, and my friend Kevin Welch wrote it."
Country's Greatest Lines makes its case for the combination of linguistic sleight-of-hand and unruly directness that makes country songs tick. Braddock's song descriptions are brief and paired with Beecher's illustrations, which appear on the facing pages. In a few instances, Braddock imagines the stories behind the songs, as in his piece on Charlie and Ira Louvin's "I Take the Chance," a 1956 hit for The Browns.
Meanwhile, Beecher's black-and-white illustrations display a sly, antic sense of humor. The Florida artist creates a subtly disturbing portrait of Roger Miller — represented here by "King of the Road" and "Walkin', Talkin', Cryin', Barely Beatin' Broken Heart" — as a hobo capering on train tracks, somewhere in the hinterlands of America.
Braddock's vast knowledge of songwriting transpires in each entry in Country's Greatest Lines. At times, as in his piece on Don Rollins' 1965 song "The Other Woman," he connects the emotion in the song to the life of the songwriter. Rollins, who also wrote songs for Tony Booth and George Jones, committed suicide after a long bout with alcoholism. Similarly, he provides fresh information about another lesser-known songwriter, Tony Moon, in his entry on Moon's "Sorrow on the Rocks," a 1964 Porter Wagoner hit.
One of the lessons you learn from Country's Greatest Lines is that seemingly forgotten songwriters, like Moon and Rollins, have profoundly influenced the culture. For example, Moon co-wrote a pop standard, 1962's "Soldier of Love," with Nashville's Buzz Cason, that has been cut by luminaries like Arthur Alexander and The Beatles. Braddock gives space to the heavies of country — Hank Williams, Hank Cochran, Taylor Swift and Roger Miller — but he's at his best when he writes about undeservedly obscure songwriters.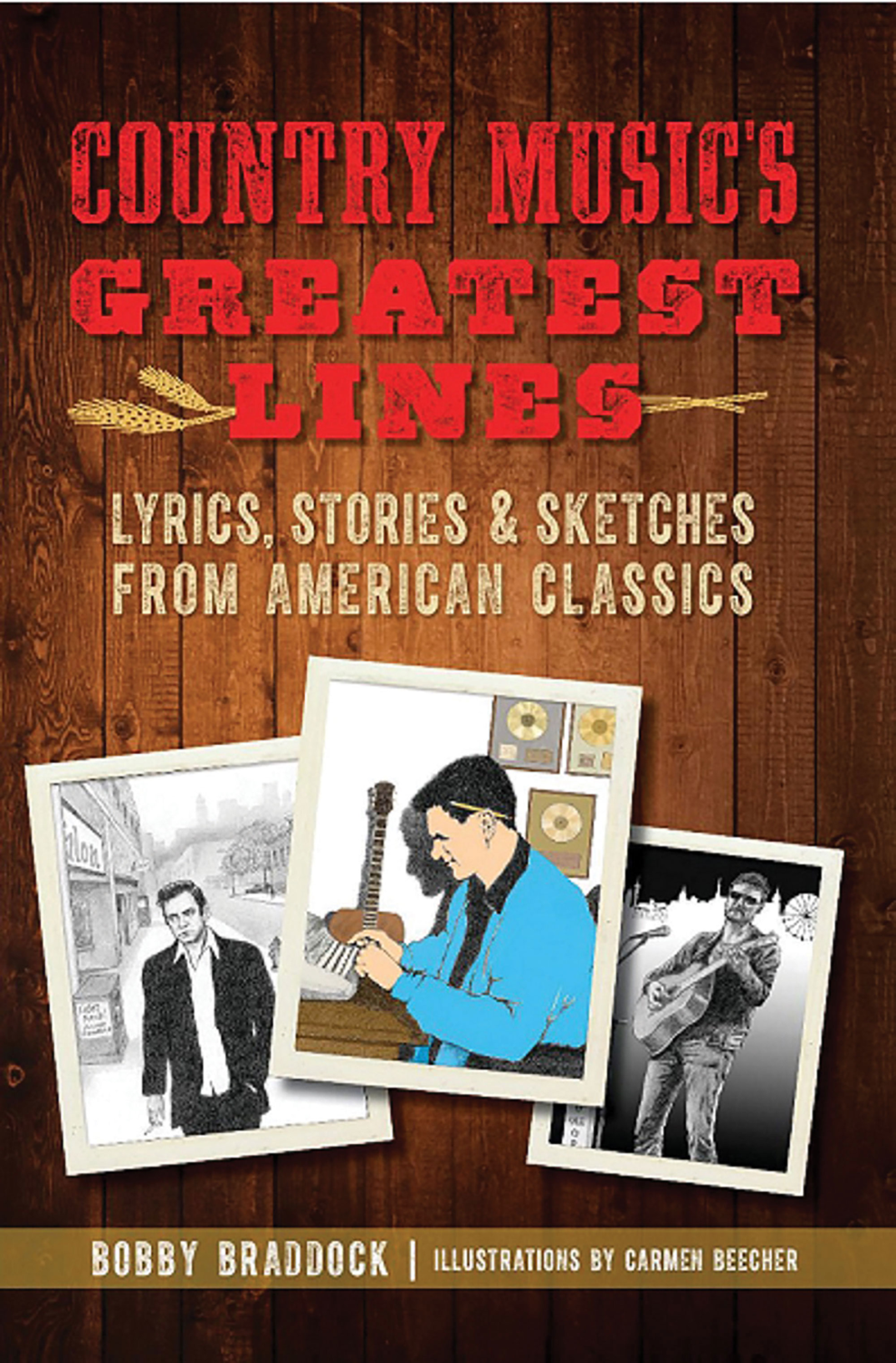 Braddock was born in Auburndale, Fla., in 1940, and came to Nashville after a stint in Orlando, about 60 miles from that town. He'd been playing keyboards in a local band, Big John's Untouchables, and aspired to write country songs. He landed a spot in country superstar Marty Robbins' road band, breaking through in 1965, when Robbins cut his song "While You're Dancing." By 1968 Braddock had written hits for Ferlin Husky and The Statler Brothers, and he and co-writer Curly Putman helped change the course of country history with "D-I-V-O-R-C-E," recorded by Tammy Wynette and producer Billy Sherrill in March of that year.
Braddock goes into detail about the genesis of "D-I-V-O-R-C-E" in his 2015 book Bobby Braddock: A Life on Nashville's Music Row, the second of his memoirs. As he does in 2007's Down in Orburndale: A Songwriter's Youth in Florida, Braddock writes frankly about his own excesses, but his insights into the making of some of the greatest country records reveal a very sharp — and original — mind at work.
As he told me in 2018, when I caught up with him in person at a Music Row office, he was initially pegged as a modern novelty artist — a newfangled Roger Miller. And indeed, Braddock songs like "Nothing Ever Hurt Me (Half as Bad as Losing You)" and "Her Name Is" — both recorded by George Jones — are a highly developed species of novelty country. "To me, 'Her Name Is' is a serious song," Braddock told me. "It's about my second wife, about Sparky, about us running around."
Braddock's work transcends the novelty-song label. Writing for Jones in the '70s and '80s, Braddock helped invent the rubbery personality Sherrill wanted to project on Jones' records. Amid similarly antic mid-'70s Possum classics like Sammy Lyons' "Old King Kong" and Hank Cochran and Glenn Martin's "Billy Ray Wrote a Song," Braddock's songs combine narrative and outrageous humor.
After the massive success of Jones and Sherrill's February 1980 version of Braddock and Putman's "He Stopped Loving Her Today," Braddock continued to write. He produced some of Blake Shelton's early records, and his co-write with Troy Jones, "People Are Crazy," made No. 1 on Billboard's country chart in 2009.
Country's Greatest Lines works as an insider's take on the business of country, and it also sent me to a dozen records I wanted to hear immediately. Braddock and Beecher evoke the mythology of country without sentimentalizing the music or its creators. It's a remarkable achievement.
I asked Braddock about songs that didn't make the book — songs that he believes have affected the world in positive ways.
"I think 'Blowin' in the Wind' is one of the few songs that had an impact on society, and what was going on in the world. I have written some political songs, but you just haven't heard them. They haven't been recorded."