2020 was an exceptionally chaotic year, for the world in general and the music community in particular, and 2021 doesn't seem like it'll be smooth sailing either. Yet a kaleidoscopic array of Nashville musicians continued to make great music in abundance.
Below, the Scene's music writers have nine new recommendations of recent releases for you. Note that Bandcamp Friday, the promotion in which the platform waives its cut of sales on the first Friday of each month, is coming back from at least February to May. If you're saving up, you can add these to your shopping list and put them in your streaming rotation.
Virghost, Searching for Shiloh (Capitol Minds)
Shiloh Dynasty has never had an official release of their own, even digitally, but has developed an avid following anyway. This enigmatic and private individual posted hauntingly beautiful snippets of melancholy R&B songs on Vine and Instagram over several years. Though those clips stopped appearing in September 2016, a wide range of artists has continued to sample them, most famously late rapper XXXTentacion. Standout Memphis-raised Nashville rapper Virghost uses both inspiration from the Dynasty mystery and samples of their work in his new EP Searching for Shiloh. It's a new sound and feel for Virghost, but his trademark mature perspective on family and other relationships and his masterful bars are the core of this release, as they are throughout his catalog. STEPHEN TRAGESER
Sinai Vessel, Ground Aswim (Single Occupancy)
Sinai Vessel offers up an appealing mixture of folk-tinged indie rock with slowcore and math-rock flourishes on Ground Aswim. The third LP from singer-songwriter Caleb Cordes, a native Tar Heel now living in Nashville, contains 11 sturdily crafted songs highlighting the group's keen understanding of how to use negative space to their advantage. Sensitive-but-not-wimpy standouts "Fragile," "George" and "Guest in Your Life" conjure mirthful basement shows in Midwestern college towns like Bloomington and Champaign in the best way. Fans of Pinegrove, Bedhead and local heroes Shell of a Shell should find Ground Aswim well worth their time. CHARLIE ZAILLIAN
Lilly Hiatt, Live at Exit/In During COVID (New West)
When Lilly Hiatt released her country-kissed rock record Walking Proof in March, the pandemic robbed fans of the opportunity to sing its songs — and the spirited chorus of "Never Play Guitar" ("Baby paint your cheeks up, tell 'em who you are!") — in a room with fellow revelers hypnotized by Hiatt's magnetic presence. Not the same, but appreciated nonetheless, Hiatt scratched that live itch in August by performing Walking Proof at Exit/In, empty but for a crew that filmed the show for streaming. That set — rounded out with songs from Hiatt's previous albums Trinity Lane, Royal Blue and Let Down — was released on Bandcamp in December, with proceeds benefiting East Nashville's Trinity Community Commons. Play it loud, dance hard and consider it training for the day we're able to safely gather again. MEGAN SELING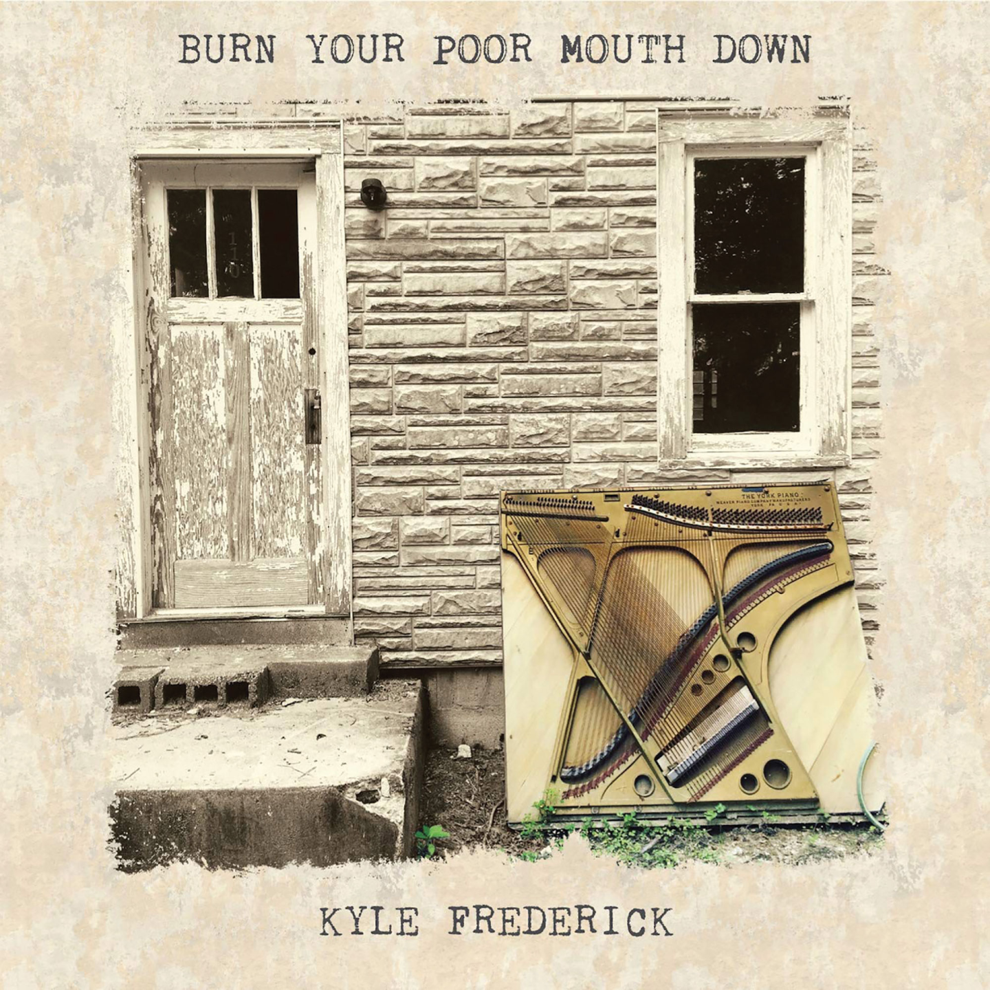 Kyle Frederick, Burn Your Poor Mouth Down (Melody Chef Music)
In the annals of post-bluegrass folk-country with a spiritual bent, Kyle Frederick's new full-length Burn Your Mouth Down stands tall. A native of Louisville, Ky., who grew up in Bowling Green, Frederick played lead guitar with country artists like Joe Sun and Foster & Lloyd in the 1980s. Burn demonstrates his gift for writing pithy, pained songs that are often idiosyncratically shaped. "Jessamine" finds Frederick subtly skewing the conventions of singer-songwriterdom, while you can hear Frederick shift into power-pop mode on "I'll Be Dead," suggesting a fusion of Chris Bell and post-grass. Frederick goes into power-pop mode on his excellent four-song EP, Mother Humble, which was released back in the spring. EDD HURT
Visit Frederick's website for links to stream Burn Your Poor Mouth Down and  Mother Humble.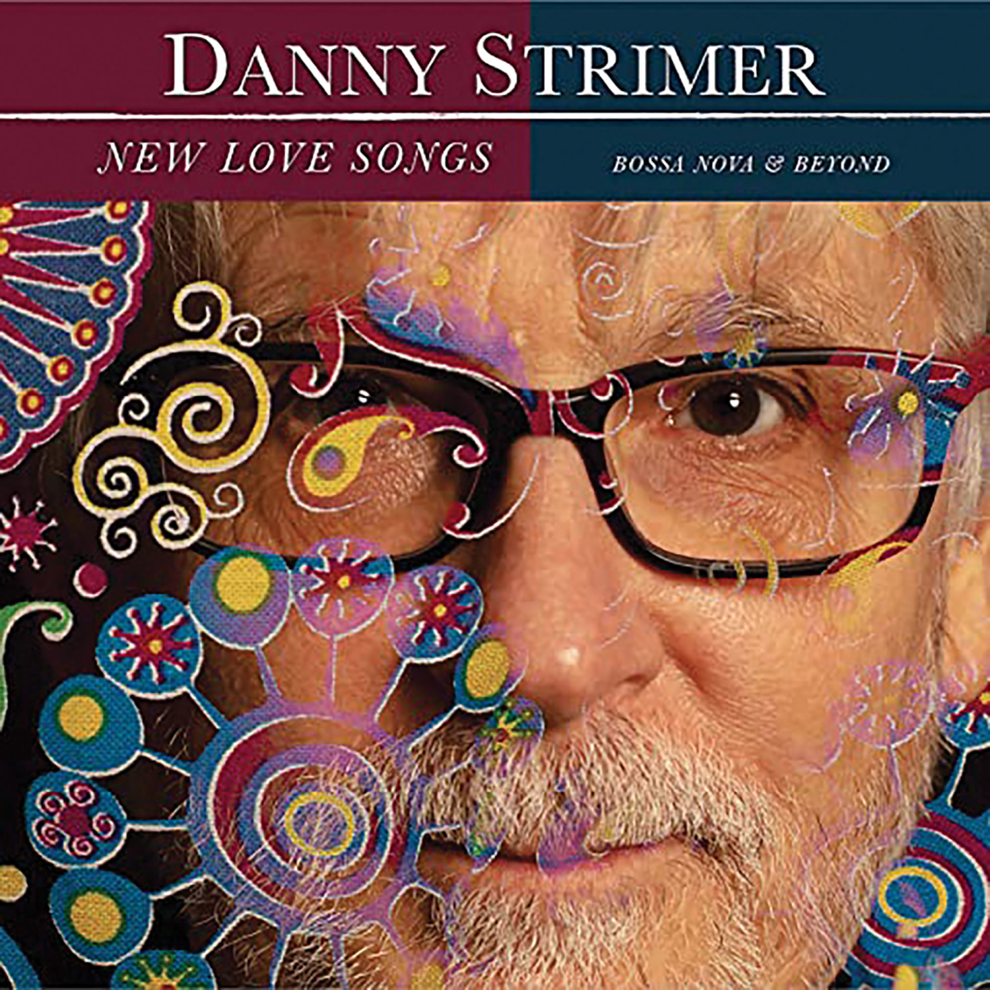 Danny Strimer, New Love Songs: Bossa Nova & Beyond (Strimer Songs)
Vocalist-guitarist Danny Strimer expands his repertoire into the realm of jazz and numbers influenced by the Great American Songbook on his most recent release. It's a delightfully sung and well-played 10-tune selection of originals, predominantly devoted to celebrating love's joys and beauty. Strimer co-wrote all the selections with top songwriter Alan Miller, better known for cuts by The Mavericks and Rick Trevino. Incidentally, Mavericks leader Raul Malo co-wrote "Not Enough," one of the best selections on New Love Songs. Miller nicely makes the shift into jazz territory, while Strimer's lush acoustic guitar support is framed in fine arrangements buttressed by such prominent area jazz musicians as vocalist Jeff Hall and guitarist James DaSilva. Pianist Jody Nardone's sparkling melodic interplay and support are another bonus, as well as tight rhythmic support from bassist Brian Zonn and drummer/percussionist Pino Squillace, who co-produced the session with Strimer. Aside from the seasonal piece "First Day of Spring," these songs are an expressive chronicle of the charms and joys of romance, as in the passionate tribute piece "Lena Smiles." Love's pitfalls are there too: Hear "Now That You're Gone." RON WYNN
Visit Strimer's Facebook page for links to stream New Love Songs. 
Thelma and the Sleaze, Sacred as Hell (The What of Whom)
Thelma and the Sleaze squeeze all they can out of a home recording setup on their new seven-song set Sacred as Hell, bending genre to their will and making wordplay the servant of song-master Lauren "L.G." Gilbert. The EP runs the gamut from the sentimental countrified ballad "In Pictures," to the heavy-guitar slow jam "Makin Me Hot," to the flawless, skinny-tied power pop of "Good Girls," showing off how TATS' bag of tricks gets ever deeper. This time around, L.G. also took on just about every other role in the recording process, with only the assistance of drummer Bailey "PigPen" Chapman, resulting in a raw, heartfelt release. P.J. KINZER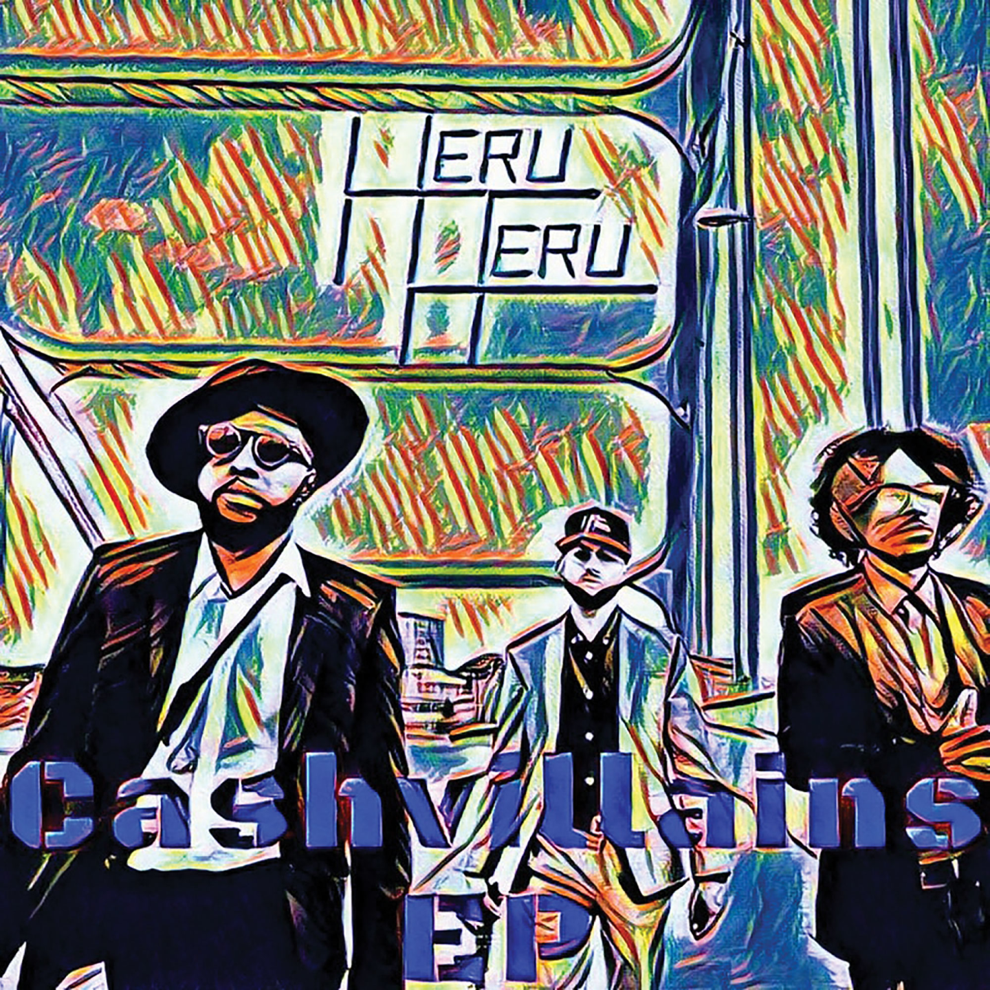 Heru Heru, Cashvillains (self-released)
In early December, hip-hop duo Heru Heru dropped Cashvillains, a new five-track EP and a follow-up to 2019's Heal Hop. Ah-Deli and Foundation Mecca describe their duo as "inspired by [hip-hop's] golden era" with a focus on lyricism. By the sound of Cashvillains, they've gotten the blend down pat. Singers Sup3r8 and Ro guest on "Without You," a bilingual love song with a laid-back, jazzy arrangement and flows reminiscent of the aforementioned '90s hip-hop. Ah-Deli, who is of Iranian descent, speaks multiple languages, including Spanish and Farsi; he peppers a few lines of Italian into the song. Closing track "New Addition" is another standout, channeling the socially conscious lyrical style of rappers like Talib Kweli and Common, referencing violent police and Malcolm X. BRITTNEY McKENNA
Visit Heru Heru on Instagram for links to stream Cashvillains.
f_Forever✰, binary ✰✰✰'s (self-released)
My one enduring hope for the local pop scene has been for it to wander beyond the ease of mainstream formula and into abject weirdness. On binary ✰✰✰'s, the debut EP by f_Forever✰, singer Caroline Lucent (aka Caroline Williams, who also fronts local punk outfit Soy Milk Boy) and producer Daydream Nathan at last make that wish a reality. Like PC Music before them, f_Forever✰ takes electronic pop sounds to their extremes and celebrates them, all without a trace of irony. Songs like "pyrite heart" and "tmf ♠♠♠" revel in experimental artificiality, but they're also unmistakably pop bangers. It's an impressive debut, one that seems like it would be as at home at Circuit Benders' Ball as it would on the dance floor. LANCE CONZETT
Savoy Motel, Love Your Face (Official Memorabilia)
About a year after we crowned their self-titled debut Best Album-Length Trip to the '70s in 2017, Savoy Motel went into suspended animation. The project reemerged in late 2019 with original singer-bassist Jeffrey Novak and guitarist Dillon Watson joined by drummer Ryan Donoho and keyboardist Christina Norwood — all veterans of the local rock scene of the past decade. Love Your Face, the album that the new configuration released in December, leans away from the mechanical funk and winking cool of Savoy Motel and toward power pop and pastoral psychedelia. What hasn't changed is the group's knack for playful and kinetic rhythms and a wealth of old-school sounds, making the LP feel like a delightful surprise you stumbled on in a dusty record bin. STEPHEN TRAGESER