In the process of assembling our annual Year in Music issue, we always learn about great records we missed, or get reminded of ones that deserve a little more attention. With this in mind, our monthly roundup of short album reviews kicks off the new year with eight new recommendations from our writers on superlative 2021 releases. Add 'em to your streaming queue, get a physical copy from your favorite record store or buy a digital edition on Bandcamp. At press time, there's been no official word about whether #BandcampFriday — the promotion in which the company waives its cut of sales on the first Friday of the month — will continue in 2022. But the platform still makes it very easy to pay artists directly for their music and merch, so we'll still encourage you to do so.
---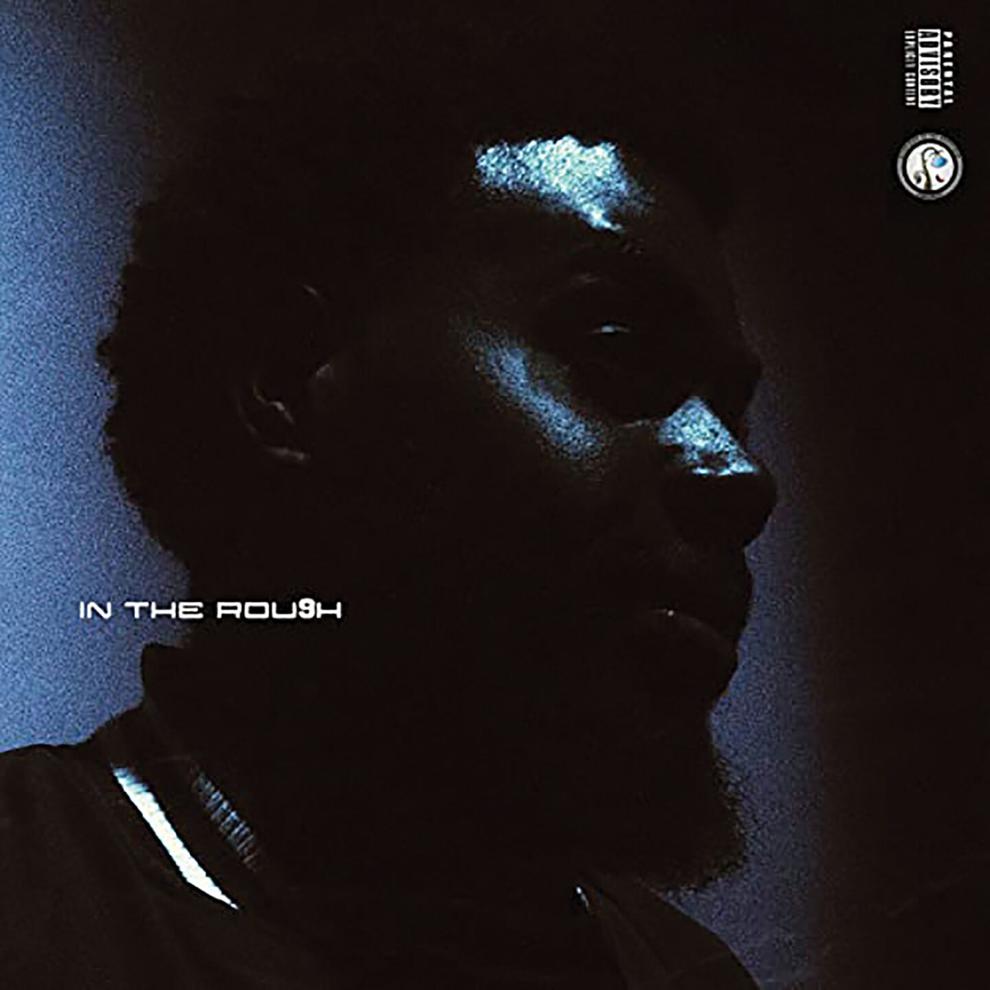 Quez Cantrell, In the Rou9h (Diamonds in the Backyard)
Longtime hip-hop fan and local rap-scene supporter Quez Cantrell didn't start making music of his own until 2018, but comes off like a seasoned pro on In the Rou9h. The five-song EP follows a 2020 release Cantrell titled 9 in tribute to late Titans legend Steve McNair, which showcased a relatable world-weariness and easy way with hooks on tracks like "Destination Destiny." On Rou9h, the 31-year-old MC continues working to reverse past generations' tendencies to bury feelings. With an assist from Scene fave Brian Brown, a remix of Cantrell's late 2020 track "Lift My Spirit's" faces down the struggle against creative stagnation. On "2am Cravings," Cantrell candidly addresses how COVID times have amplified the stress and anxiety of supporting a family. He sets these reflective bars to atmospheric and evocative backing tracks — it's a record you can chill out to late at night, but it'll make you want to not sleep in. CHARLIE ZAILLIAN
Find In the Rou9h on your favorite streaming service via this handy link from Cantrell's website.
Bea Troxel, Gettin' Where (Ruination Record Co.)
Among its other virtues, Bea Troxel's Gettin' Where shows off the immaculate phrasing of a very subtle singer. A Nashville native who graduated from The University of the South and lived in Harrisburg, Pa., before returning to town in early 2017, Troxel sounds something like, say, a less metallic-voiced Beth Orton. But she has her own full-bodied, relaxed style. Gettin' Where sports arrangements that often begin with Troxel's expertly played acoustic-guitar figures before billowing into sections that include cello and violin. "The Light" is a beautiful tune in waltz time that alternates between sunlight and shade, while the title track lays out the album's theme: "I may not tell you to your face / But man, I'm trying to take up space." Gettin' Where is as good as singer-songwriterdom got in 2021 — Troxel knows how to communicate passion by using restraint. EDD HURT
Full Mood, Redsleep (Cold Lunch Recordings)
Dreamy Nashville pop-rock duo Full Mood, aka Florida transplants Miranda McLaughlin and Nick Morelly, is my favorite new-to-me band of 2021. Released in September, their Collin Pastore-produced EP Redsleep is filled with evocative sounds artfully deployed and pointed lyricism richly delivered. The songs are quick to gratify — especially the deliciously dramatic "2 U" — but are also compelling on repeat listens. Another standout is the elegant slow burner "Beats Me," in which McLaughlin calculates the toll of carrying on a relationship whose only redeeming quality seems to be status benefits. While it's fun to follow threads of influence, the total package is 100 percent Full Mood's own work, and I am already eagerly awaiting what they do next. STEPHEN TRAGESER
Thomas Luminoso, Palace Morning (Warehaus)
I don't know if Thomas Luminoso has listened to Kevin Ayers, but what Luminoso does on Palace Morning sure suggests he's studied the great 1970s psych rocker. Palace Morning loops around itself in discursive fits and starts that put me in mind of Ayers albums like Shooting at the Moon and Bananamour. Luminoso even sounds like Ayers — he sings in a disaffected voice that's woozy and a little lysergic. Another reference point for Palace Morning is '70s avant-pop band Slapp Happy, and Luminoso turns his allusive record-collection rock into music that includes tempo and time-signature shifts and indecisive bits of guitar playing. It's accomplished stuff, and you'll have fun navigating the album's maze. What do Luminoso's songs mean? That's not always clear, but here's a bit of verse — from a tune titled "For Your Harvest" — that might contain a clue: "You're the archeologist / You hope that people venerate." EDD HURT
Morgan, Time to Fall (Soft Coffin)
Like Nico before her, folk songsmith Morgan performs under a mononym and serves up slow-grooving ruminations sung with an arresting vibrato on her debut EP. Murky shoegaze guitars and melodious Omnichord peals courtesy of seasoned Nashville indie players like Christina Norwood (whom you've heard or seen with The Black Belles, JEFF the Brotherhood and Savoy Motel) and Ornament's Ryan Donoho add intrigue to songs like "Tomorrow's Where That Future Wasn't." As an added bonus, a cover of Lee Hazlewood's 1970 drinker's lament "The Night Before" fits right in with Morgan's originals. CHARLIE ZAILLIAN
Golden and Rust, Golden and Rust (self-released)
It's been far too long since we've had new music from Joey Kneiser, the singer, songwriter, producer and frontman of beloved and long-dormant rock-country-soul outfit Glossary. His most recent solo record was 2015's The Wildness, and he's been plenty busy since then, making the feature film Mr. Presto and parenting a toddler. In 2021, Kneiser came back strong with a new musical partnership called Golden and Rust, in which he splits singing and songwriting duties with Lew Card. Their eponymous debut album features lots of friends old and new including Glossary and Jasmin Kaset bassman Bingham Barnes, drummers' drummer Matt Martin and keymaster (and Nashville Sounds organist) Matt "Mr. Jimmy" Rowland. There are sounds familiar and peculiar too: Barnes' Geezer Butler-meets-Duck Dunn bass grooves are a Glossary hallmark; the lack of electric six-string is unexpected and refreshing, as is the gnarly synth clavinet sound on "Middle Man." They are thoughtful and whistle-worthy songs, generally about trying to live a rich and full life in a strange and disheartening world. STEPHEN TRAGESER
FU Stan and BeHoward, Claude & Ray (We Own Our Way)
Claude & Ray is one of the most imaginative Nashville rap releases of 2021. FU Stan and BeHoward's collaboration runs just under half an hour, but it overflows with the kind of smart, fresh energy that has built a multigenerational fan base for Southern hip-hop. With uncluttered beats, full-sprint verses and a lot of humor, each of the eight tracks can stand on its own, but each shows off its connections to a diverse legacy of Black genius. The slasher-film synthesizers of "Go Go" nod to the Memphis sound, while "BSN" features prolific Music City rapper Petty and pays chilling homage to Charles Mingus' "Goodbye Pork Pie Hat." FU Stan and BeHoward also made one of the year's most creative music videos. Directed by local scene stalwart Wesley Crutcher, the visual for the track "Dope Boy" stars the duo as oldsters who stumble their way into slinging pills. P.J. KINZER
Find Claude & Ray on your favorite streaming service via BeHoward's Linktree.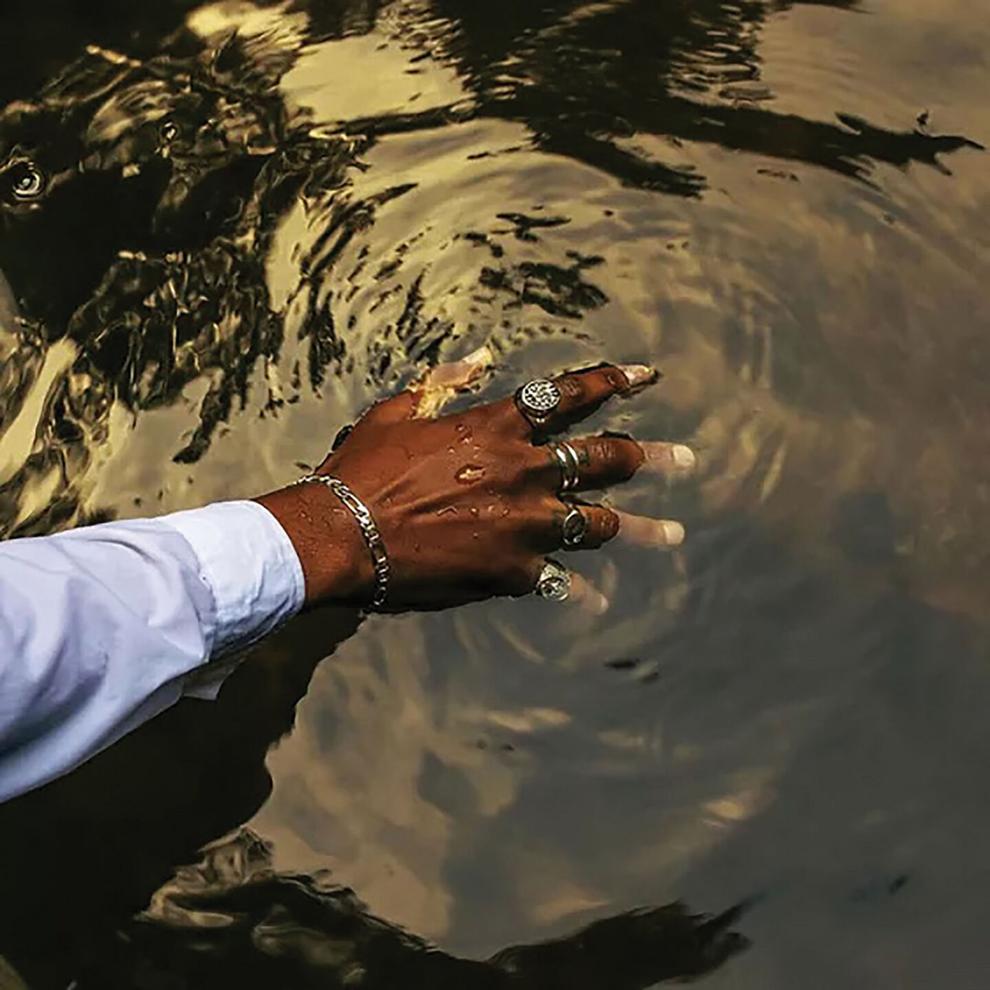 Mike Floss, Oasis (Spirit & Sol)
In January 2021, masterful rapper Mike Floss dropped his first multi-track release since his 2017 album Tennessee Daydreams. It's an excellent EP called God's Leather with a harder trap-inspired sound than what Floss fans might be used to, showcasing some influences that he's picked up as he's spent time making connections outside of Nashville. Another EP called Oasis followed in November, which he has described as "a more personal body of work … vulnerable touches over soul-food soundscapes." Oasis is a warm and enveloping listen with lyrics that stay sharp as Floss outlines his focus on using his power to serve and uplift his community. As he sings in "Fubu Forever," over a bed of old-school soul: "I'm still getting wavy, but lately / I feel like it don't carry quite as much weight / I'm using my anger to make me a changer / I don't think we got no more time left to waste." STEPHEN TRAGESER
Find Oasis on your favorite streaming service via this handy link from Floss' website.