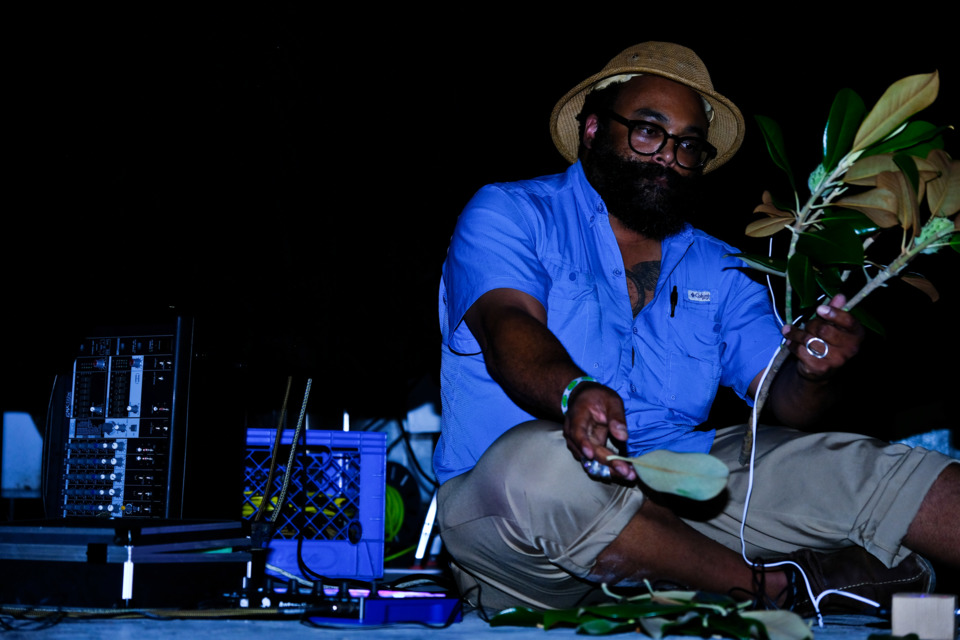 In a year when the global community had to find new ways to live, Nashville musicians got busy integrating jazz and improvised music into a variety of contexts. While our more mainstream jazz scene persevered, there was nothing monolithic about the jazz-adjacent records that Music City players released in 2020, and that's a tribute to the city's innovative spirit.
Some Nashville musicians pushed and pulled jazz into new territory. Skin Tension — the duo of drummer Josh Byrd and guitarist Edward Longo — harked back to Miles Davis' electric period on their EP Observe/Mimic/Mutate, which starts with the superb track "Hidden Village." Skin Tension got even weirder on the 15-track full-length Skin Vision, a sprawling collection that evokes artists like Four Tet and Autechre. Skin Tension isn't afraid to get ugly, so their 2020 work often functions as soundscape as much as it updates, say, In a Silent Way and A Tribute to Jack Johnson. 
Byrd and Longo have performed with saxophonist JayVe Montgomery, a prolific musician who sits on the free-jazz side of the fence. Montgomery's Movements for Waiting offers up a series of leisurely drones that have little to do with bebop, reflecting on time that we typically consider wasted. The record's "An Hour Spent Waiting to Be Seated" also displays his wit: The track runs for all of three minutes.
There are hints of jazz on pedal-steel ace Spencer Cullum's excursion into 1970s English prog rock, Spencer Cullum's Coin Collection. The jazz-inflected style of forebears like Robert Wyatt, Robert Fripp and Phil Manzanera gets a makeover on the album, which deliberately includes very little of Cullum's signature instrument. Guitarist Sean Thompson proves himself a fluid improviser who blurs the boundaries separating jazz and rock. Like the '70s prog masters he references, Thompson plays licks that never settle into anything resembling a restrictive groove.
Blues is a major component of jazz, and one of the most interesting blues records of the year nods to jazz fusion, even as it incorporates elements of Mississippi juke-joint music. Guitarist, singer and bandleader Ted Drozdowski assembled a diverse cast of players on his band Coyote Motel's Still Among the Living, which features turns from post-blues singer Luella and veteran Nashville jazz-rock guitarist Stan Lassiter. Luella sings like a disciple of Mississippi-born blues legend Jessie Mae Hemphill, while Lassiter shreds like jazz fusion never went away. There's nothing particularly avant-garde about Still Among the Living, but it's a raucous album that should satisfy both bluesniks and fans of fretboard audacity. As often happens in Nashville, conservatism tangles with the progressive impulse on the record, recorded live at The 5 Spot. For all that, it's an often-surprising effort. If jazz is the sound of surprise, Drozdowski & Co. are doing their best to remain true to the music's spirit.