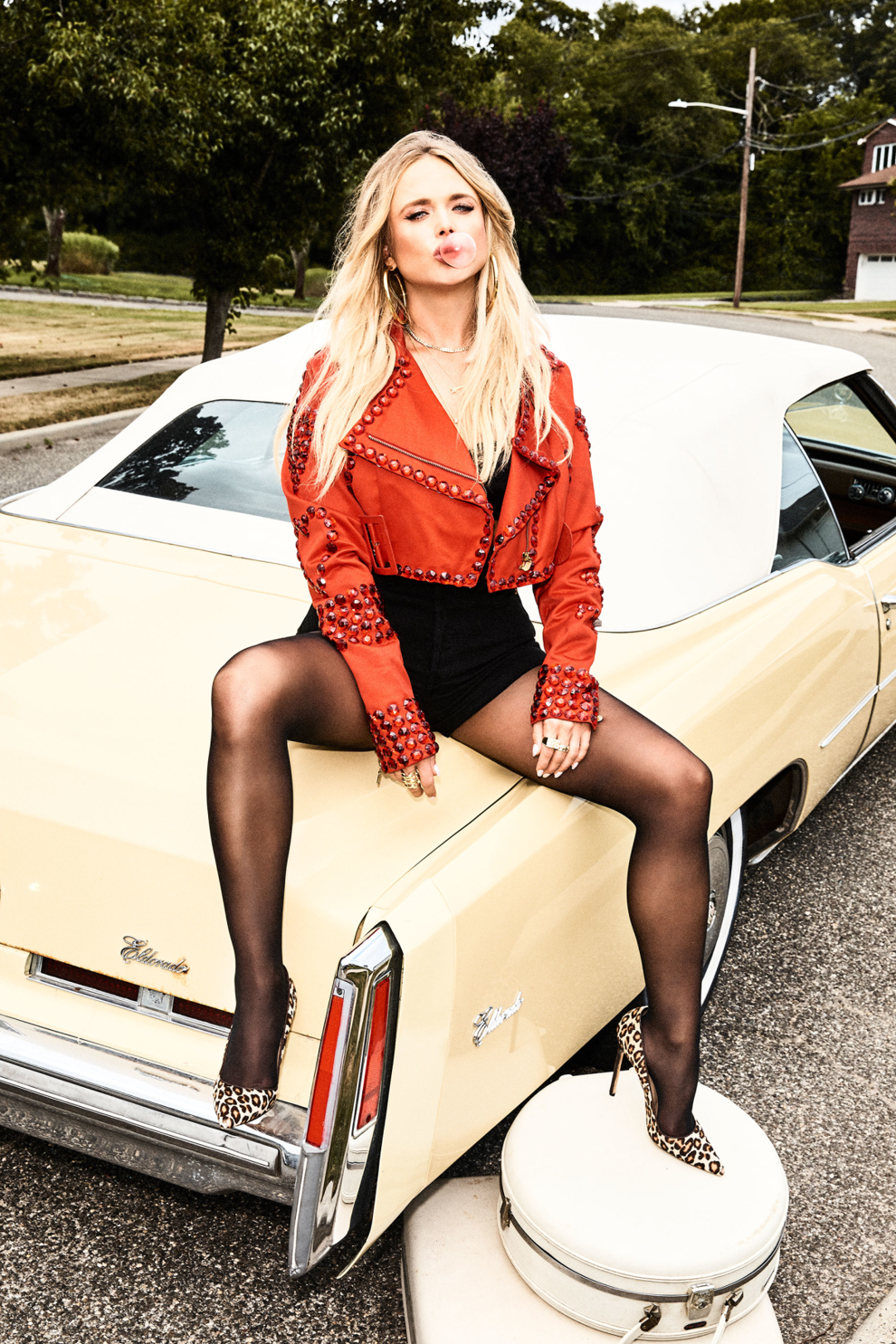 This week's cover story marks the 20th annual Country Music Critics' Poll, a survey of journalists all over North America (and occasionally beyond) to reach a consensus about the best records and artists of the year — not in terms of popularity or sales, but in terms of art. The first three polls ran in Country Music Magazine, and the 17 subsequent polls have been published here in the Nashville Scene. A lot of performers and recordings have been cited in the poll, but no one has been honored as often or as much as Miranda Lambert. 
In the 13 years since her breakthrough album Crazy Ex-Girlfriend was released in 2007, Lambert has been voted Artist of the Year five times (including this year) and runner-up or second runner-up an additional five times. In those same 13 years, she has finished among the top three for Female Vocalist of the Year 12 times and has won the category outright eight times. In that time period, she has also placed 21 titles in the top 15 in voting for Best Single and has won the category three times. Her past six albums have all finished in the top three of the voting, and three of them were Album of the Year. In addition, Pistol Annies, Lambert's trio with Angaleena Presley and Ashley Monroe, won Album of the Year in 2011 and Group of the Year twice.
Lambert says she is grateful for the recognition, but knows it's only half of the equation. The artists she admires — the Willie Nelsons and Dolly Partons of the world — are those who have enjoyed both commercial and critical success. You can't be a legend with just one or the other, she argues; you have to have both. And in the current climate at country radio, where the cards are stacked against female performers and unconventional songwriters, it's hard for someone like Lambert to have the chart success that secures a long-term reputation.
"Critical acclaim is nice," Lambert tells the Scene. "It's something that's important to me. But at the end of the day, that's not enough if you're standing on the stage and no one's heard the single because no one's played it. It's nice to be recognized for your art, but I want commercial success too. I want to walk the line between them. To have both is what guarantees longevity, because you're keeping everyone happy: the companies, the critics, the fans. Luckily the records I've made are the records I like."
The challenge for Lambert is this: How can she continue to make records that she personally likes — songs as funny, feisty and poignant as any country music ever made — and still get played on the radio? The difficulty of that mission was brought home by her 2016 album, The Weight of These Wings, a double-disc set of 24 songs that includes some of her most personal and sobering writing.
"That was the closest I've come to doing something just for myself, a singer-songwriter record," she says. "I didn't set out to do that, but I was back in Nashville and drawn into that world. The songs were gushing out, and I needed that, because I was going through a hard time. I holed up in this unglamorous studio for a year-and-a-half, which is the way you'd want to do it if you have the freedom to do it, and I had that freedom. I was going through a very public divorce, and I wasn't going to shy away from that. I could have done something shiny and covered it up, but that wouldn't have been honest. I've always been brutally honest about myself. I couldn't start hiding things at that point."
"Vice," released as a single before the album came out, hit No. 2 on the Billboard Hot Country Songs chart (which tracks sales), but only No. 11 on the Country Airplay chart (which tracks radio play). The two follow-up singles didn't crack the top 20 on Airplay. Though the album got some of the strongest reviews of Lambert's career, its preponderance of slow, sad numbers was hard to get across on the radio or on tour. To make matters worse, Pistol Annies' terrific third album, 2018's Interstate Gospel, failed to yield a single in the top 40 of Country Airplay.
"I felt I needed to get back to what made my career in the first place," she explains, "that image of me as a feisty woman. And even though at 36, now, I can't do that all the time, I knew I had to mix that back in. In a live show, you can only sing so many ballads. In a performance-based business, you have to have something to perform."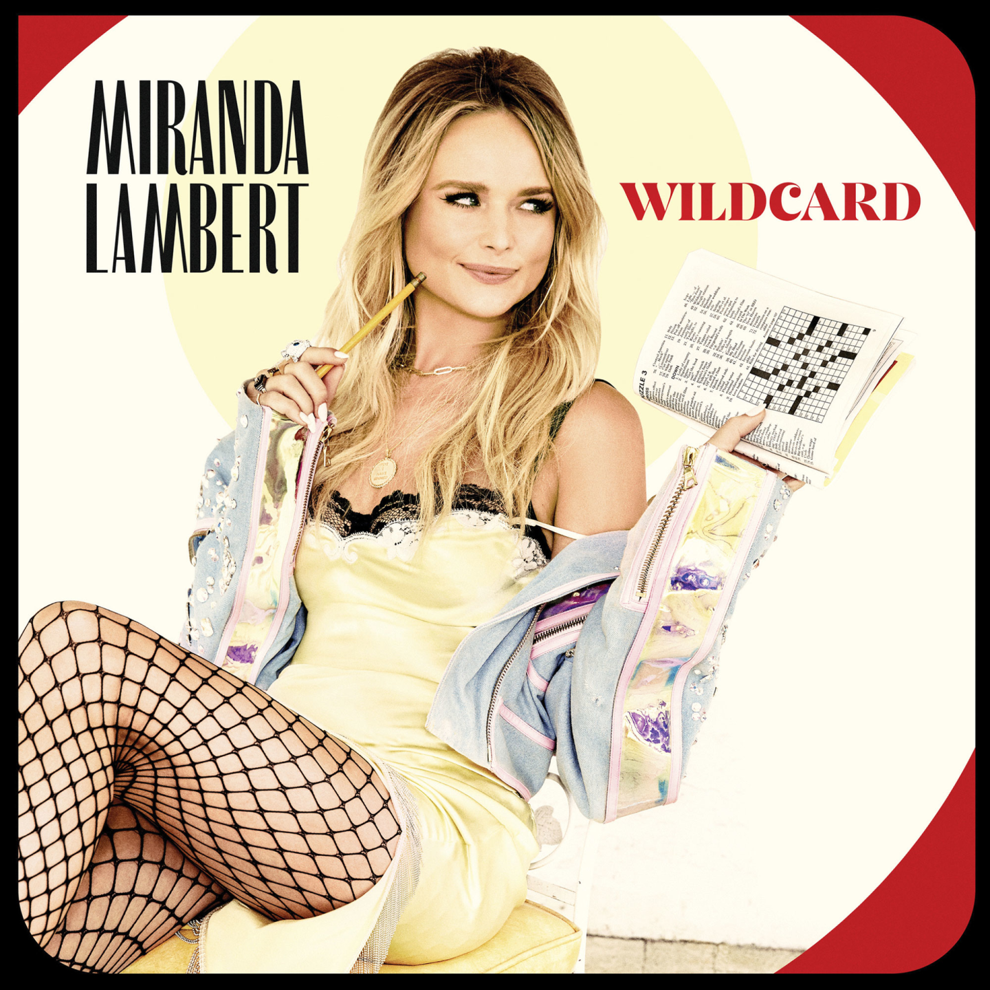 Lambert was facing the exact opposite of the problem she had at the beginning of her career. On her breakthrough single, 2005's "Kerosene," she threatened to burn down her ex-boyfriend's house. On 2007's "Gunpowder & Lead," she promised violent revenge on an abusive lover.
"It was as if radio didn't trust me to do anything but burn your house down," Lambert recalls with a chuckle. "I got all these fire analogies — the firebrand, the bonfire and so on — and I said: 'Wait a minute. I have this whole other side of me.' I finally got a chance to prove it on 'White Liar,' and then 'The House That Built Me' took it to a whole other level. But recently, radio put me in the corner for sad country songs. I had to prove I still had that other side."
After Interstate Gospel was wrapped up, Lambert had nine months off for the first time in 17 years. She took some time to decide her next move. Should she follow the defiantly anti-commercial path of country artists such as Townes Van Zandt and Gram Parsons? Should she imitate the gung-ho embrace of radio-friendly pop by her fellow TV talent-show contestants Carrie Underwood and Kelly Clarkson? Or should she try to walk the narrow path between artistic expression and popular appeal, as her childhood heroes Rosanne Cash and Rodney Crowell once had?
"I wanted to make sure I didn't stray too far off the path I've been on," Lambert says. "I knew I had to go back on the road and revamp my live show, and I needed a record with fun, uptempo songs to do that. I spent several nights on the porch talking about it with [producer] Frank Liddell. We've done every record together, even the Pistol Annies records. We tried to do it again, but eventually I decided I needed to change producers and to write with new people. And Frank gave me his blessing to do whatever I had to do. You have to change, because you can't get too comfortable in this business."
To produce Wildcard, released Nov. 1, Lambert picked Jay Joyce, who had played guitar on four of her earlier albums. She had been a fan of his production, especially on the records he did with Eric Church, Patty Griffin and Cage the Elephant. The songs are more in the wisecracking, who-gives-a-damn style of her early records (and the first Pistol Annies album), and Joyce gave them an edgy, '90s-rock feel that reinforced their edge. The tunes that leaned toward country-pop ("It All Comes Out in the Wash," "Bluebird," "Tequila Does") boast chorus hooks that are hard to shake off.
This set Lambert up nicely for her fall tour. When I caught her in Baltimore in September, Lambert was wearing a white cowgirl shirt with a red tasseled V-neck, tied off in a knot at her navel above black-sequined hot pants and black suede boots. Like her role model Dolly Parton, Lambert used her cartoonish outfit to camouflage some very smart songwriting, especially "Bluebird," which applies a gambler's "win some, lose some, deal again" philosophy to romance. 
After nine songs by herself, Lambert brought Monroe and Presley onstage for a six-song set of Pistol Annies songs. It was the tour support that Interstate Gospel never got, and songs such as "Best Years of My Life" and "Got My Name Changed Back" proved just how good that overlooked album was. Lambert seemed radiant in her role as Lone Star Annie. (Monroe, as you may know, is Hippie Annie, and Presley is Holler Annie.)
"It pains me every day because people don't know more about Interstate Gospel," Lambert says. "It's a lot different from our first album, which came out in 2011 when we were in our 20s. The music has matured with us. It's hard for us to tour at any time, and especially last year because Angaleena was pregnant. But it's awesome for me when we do, because Lone Star Annie is a lot more fun than Miranda Lambert. When Ashley and Angaleena come out onstage during my show, it's comforting because I get to be a sideperson for a while."
For 13 years, Lambert has been the great country music hope for critics and fans who long for an artist who can resist the industry's formulas and still command a large audience. That's a lot of weight to carry — those wings are heavy — and sometimes it's nice to just be part of the band.