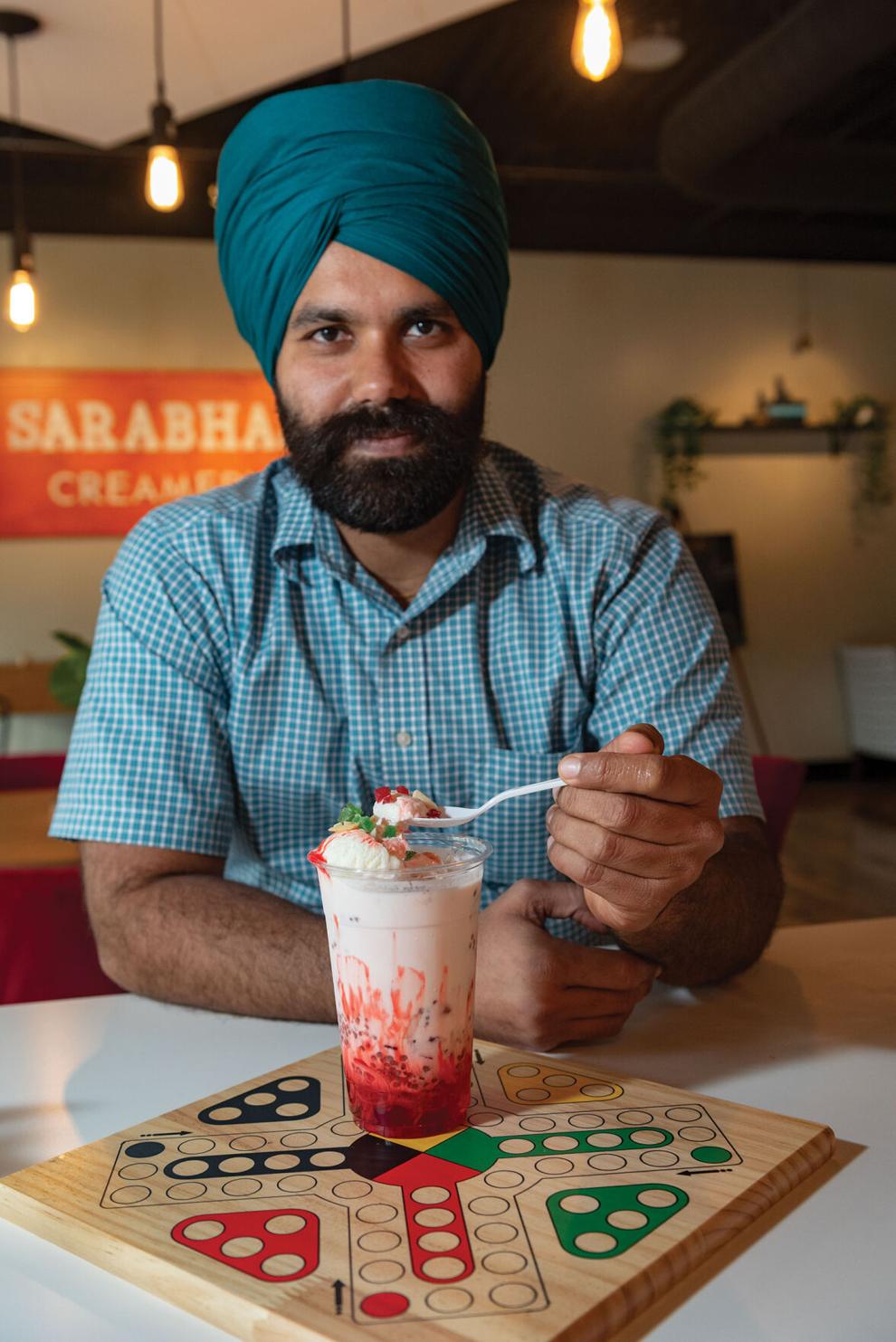 The days are getting hotter. The humidity is getting thicker. There's only one thing we can do to survive another summer in Nashville: eat ice cream.
Nashville has no shortage of sweets shops that'll help you cool off as temperatures rise. You can't go wrong with longtime favorites Jeni's Splendid Ice Creams and Mike's Ice Cream. Jeni's leans toward the artisan end of the ice cream spectrum with flavors like Frosé Sorbet, dairy-free Cold Brew With Coconut Cream and — surprisingly enough, my favorite — Everything Bagel. Mike's, on the other hand, has that old-fashioned soda-shop flair, serving classic sundaes and banana splits alongside hand-scooped milkshakes, malts, egg creams and ice cream sodas. If you visit while their Blackberry Cornbread ice cream is in the case, buy a scoop immediately.
There are dipped soft-serve cones taller than your head at the legendary Bobbie's Dairy Dip, huge candy-loaded sundaes at TailGate Brewery's Sweet & Three, decadent plant-based creations at Koko's, and a rainbow of tasty cream and fruit-based paletas at La Michoacana Premium #1 and La Michoacana Golden on Nolensville Pike. You even have the option to get house-made chocolate or vanilla soft-serve ice cream with a side of piping-hot french fries for dipping at 12South's Fryce Cream. Genius.
Now there's one more creamery to add to your refreshing summer-sweets dance card — Sarabhas Creamery, an Indian-style ice cream shop that opened on 21st Avenue South in January.
Husband-and-wife duo Gursharan Singh and Manpreet Gill moved to Nashville in 2014, and though they both worked as software designers, they couldn't resist making their ice-cream dreams come true after spotting a vacant storefront near Vanderbilt.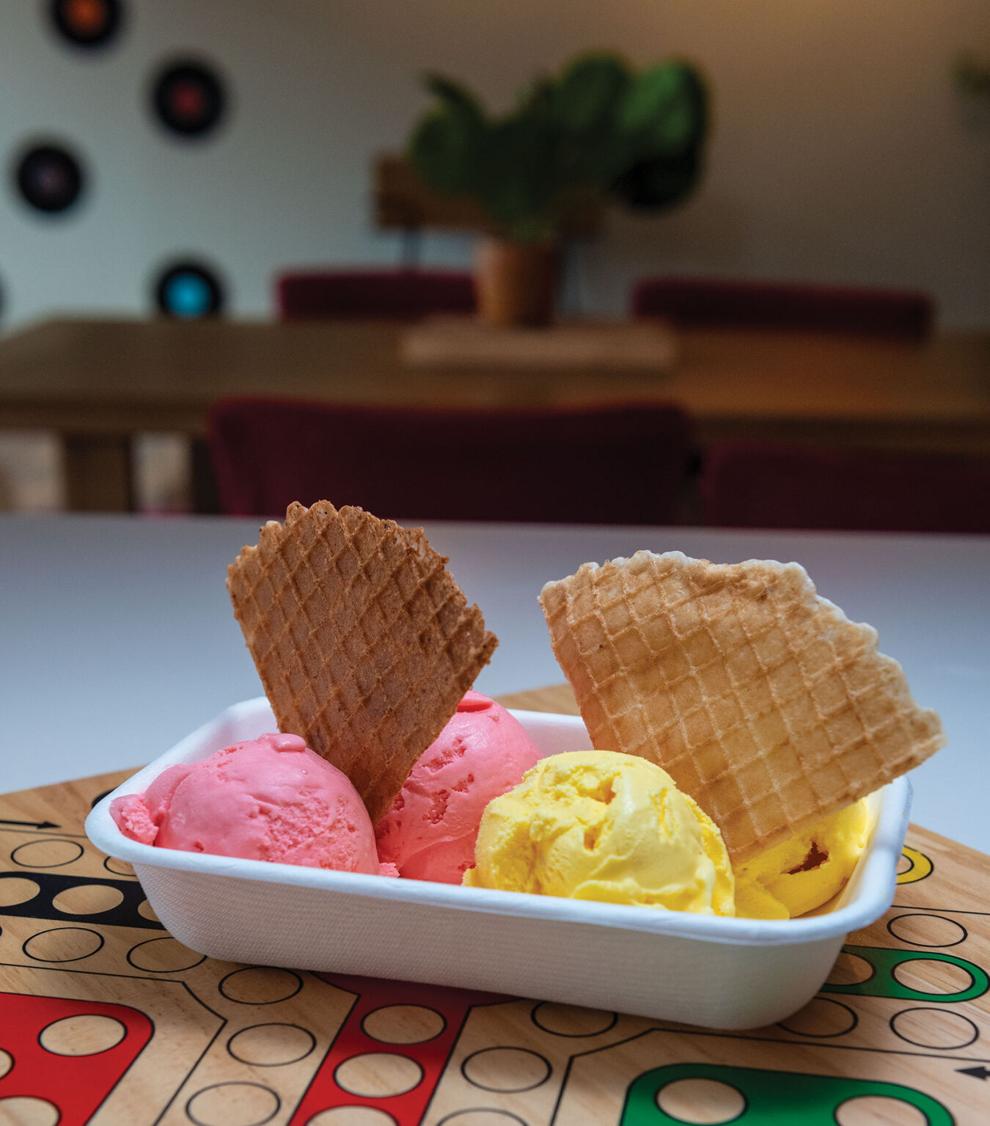 "We used to make ice cream at home for friends and family," Gill tells the Scene. "We were driving through 21st Avenue one day and saw a space available, so we decided to open up a business.
"We try to make the flavors as traditional as we can to replicate the flavors we get on Indian streets," she continues. "The difference between Indian and American ice cream is that Indian ice creams are churned at very low speed so they have more air content and also are more creamy."
The texture of Sarabhas' ice cream is smoother and lighter than many other premium ice creams, though it's not lacking in richness. Their saffron ice cream is a bold and beautiful sunflowery yellow-orange color, and while the first bite tastes fresh and clean, it melts into a vibrant, flowery finish. It's like taking a bite out of a summer day.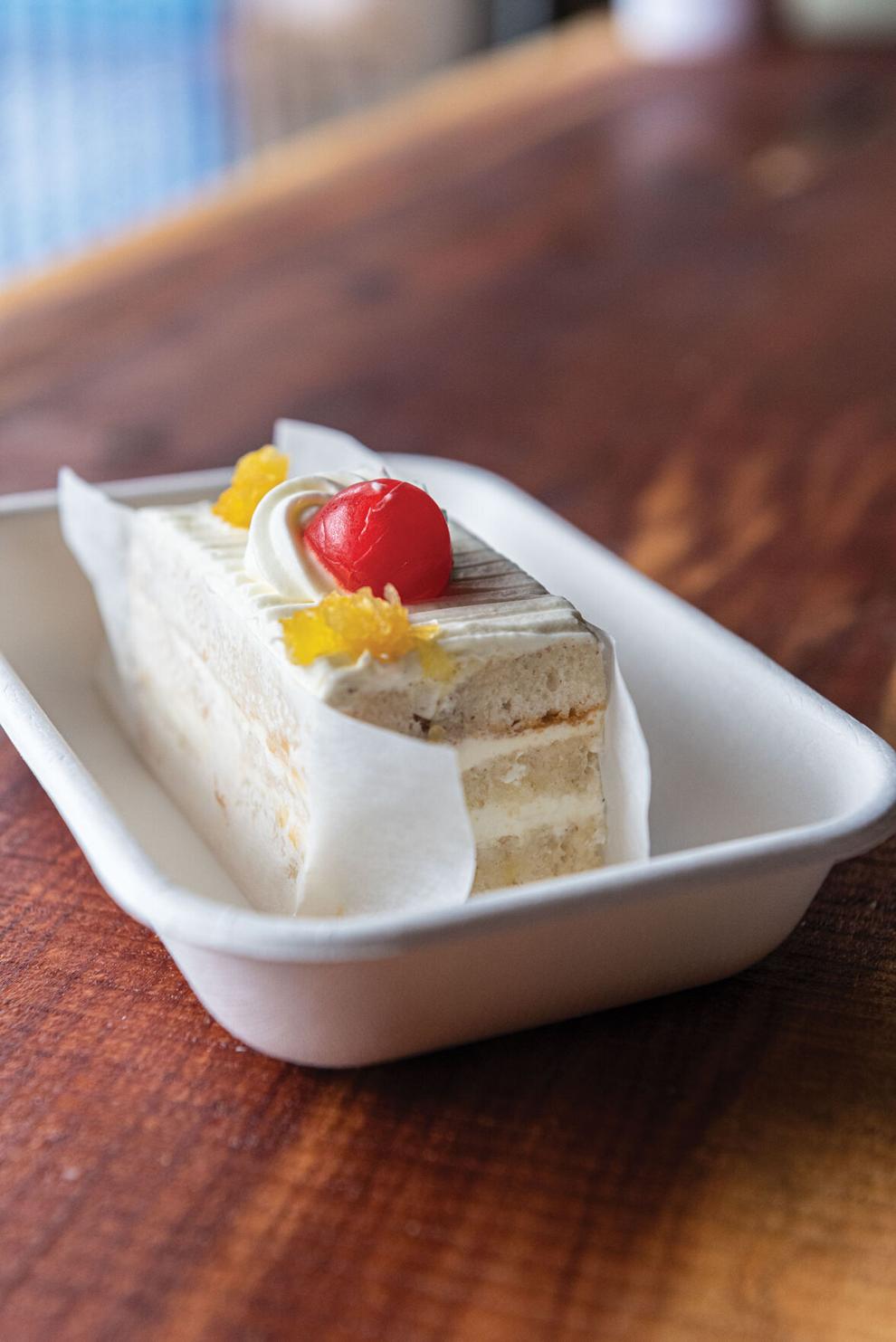 The mango, which Gill says is one of the shop's bestsellers, is another standout. Imagine the most perfectly ripe mango you've ever had, made just a pinch sweeter and creamier. The slow-churn process leaves little room for ice crystals to form, so the ice cream takes on a silky, custardy texture with little else standing in the way of the fruit's bright flavor. It is divine.
The shop's other flavors include kesar pista (saffron and pistachio), chai spice, coconut, peanut-butter-chocolate, strawberry, coconut and Indian coffee, the latter of which is bold and sharp, just the way I like it.
Also on Sarabhas' menu is shahi gulab — two scoops of delicately flavored butterscotch ice cream served alongside a hot gulab jamun, a ball of soft, milk-flavored dough that has been fried and soaked in sweet and sticky syrup. The shop also offers kulfi, long spears of ice cream served on a stick. It's like a popsicle but better.
"The difference between ice cream and kulfi is that in kulfi there is no whipping, no air, so it is more flavorful, and it is not soft, it is solid," says Gill.
One of Gill's favorites is the falooda, a cold drink that she says reminds her of her childhood. While falooda can come in a variety of different flavors — mango, peach, phirni and more — at Sarabhas it's a bright-pink rose-flavored drink loaded with jelly, vermicelli noodles, basil seeds, ice cream and nuts. For the unfamiliar, it can be hard to know where to start. Eat the solid bits first and leave the drink for last? Drink the milk and enjoy the jelly afterward? But Gill says there are no rules. Just dig in.
"I like to drink it a little bit till the ice cream and dry fruits gain the flavor of rose," she says. "Then I eat the dry fruits and ice cream. At the end I can sip the rest of the drink."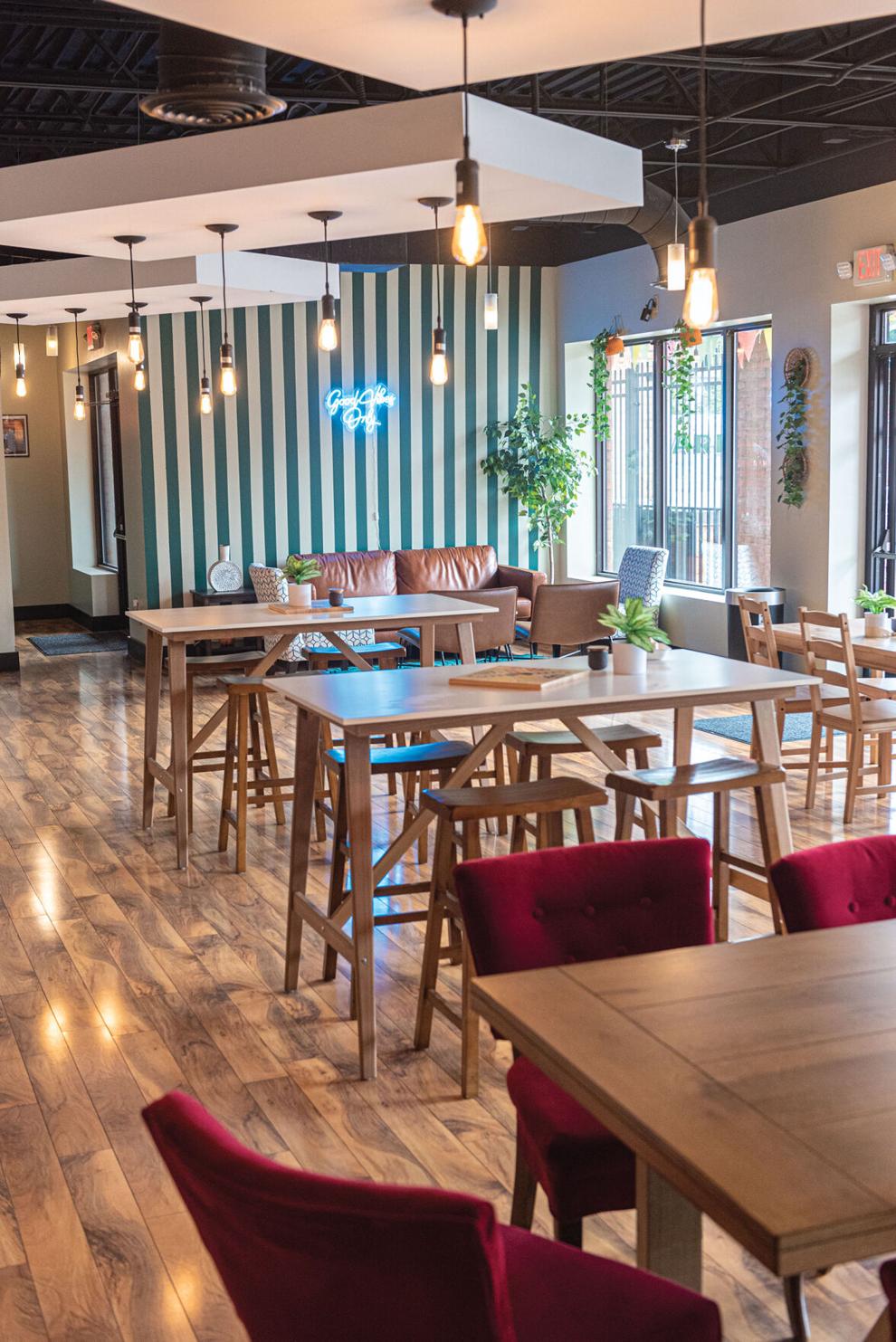 Along with all the sweets, Sarabha's also has a few savory offerings, including puff pastries filled with paneer, veggies and Indian spices. They also serve slices of Indian-style cake, which is reminiscent of a tres leches cake. Exceptionally moist cake is flavored with chocolate, coffee or fruit and layered with lightly sweetened whipped cream. Get it with a cup of coffee or chai tea, both of which are cooked in hot sand.
"It cooks very slowly," Gill says about the shop's coffee and chai drinks. "One cup can take up to 10 to 15 minutes to cook. It cooks slowly to infuse more flavor into the drinks. We serve it both hot and cold."
Nashville is already filled with an array of ice cream options — even just a block away from Sarabhas stands a Ben & Jerry's — but Gill says she and Singh have already gained a loyal following. That isn't surprising; that saffron ice cream really is some of the best I've ever had.
"We are so blessed that everyone is very supportive and helpful," says Gill. "We didn't do any marketing yet — all the business which we are getting is through word of mouth. We love when someone tells us, 'We heard about you from our friends or family.' It gives us more excitement that our efforts are paying off, and we try to do our best to deliver the best product."