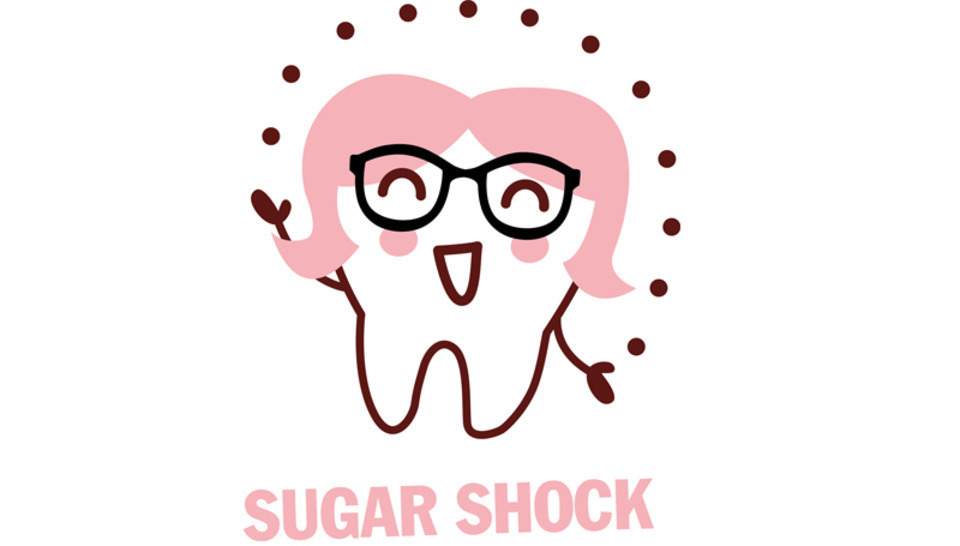 Temperature records were shattered last week when a heat wave moved into Canada and the Pacific Northwest — Portland, Ore., reached 115 degrees, while British Columbia got up to 116. The week before, parts of Russia experienced the highest temperatures they've seen in decades too — Moscow specifically reached 94.6 degrees, which doesn't sound all that bad, relatively speaking, until you consider the fact that it was the city's hottest recorded temperature since 1901.
Real talk: It's only going to get worse. Scientists around the country attribute these extreme conditions to global warming. What will summer look like in 10 or 20 years? Al Gore was right all along! I'll save the climate-change spiel for another time. (But please vote for candidates invested in prioritizing our planet.)
All of this is to say that the heat and humidity of summer can sometimes be almost unbearable, but thankfully Nashville knows how to cool down. The city is rich with ice cream, shaved ice and popsicle shops (and food trucks), and this season there are more tasty options than ever.
Here are four new ways to freeze your face off and find temporary relief from the heat.
---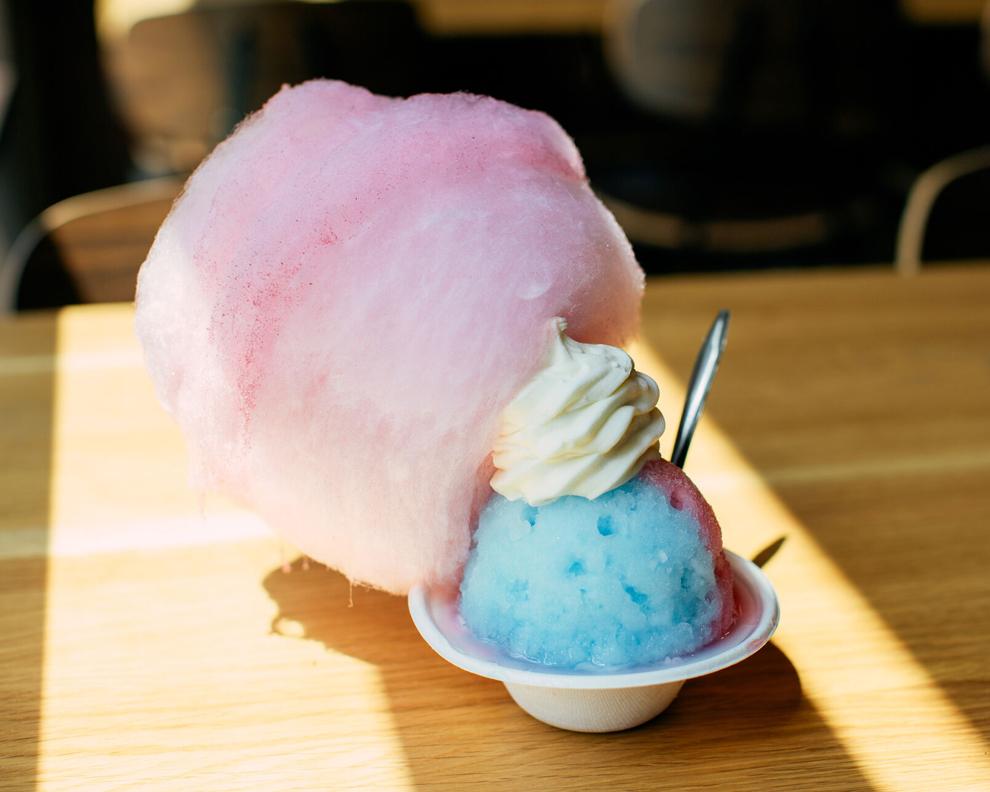 2444 Music Valley Drive
5055 Broadway Place, inside Assembly Food Hall
Cotton & Snow has been serving cotton candy and shaved ice — sometimes in the same cup — from the little purple shack next to Grand Old Golf and GoKarts for years. It's the perfect pairing, right? A round of mini golf and a cup of shaved ice topped with your choice of syrup from a selection of more than 100 flavors. This spring, Cotton & Snow refined its kid-friendly menu to bring an elevated version of its soft-as-hell snowballs to the Assembly Food Hall. Cotton & Snow's original post offers an alphabet of flavors — from Arnold Palmer to Zombie, the latter a morbid mix of Granny Smith apple and cherry syrups — while the menu at the Broadway location features about a third of those options, but utilized in more deluxe creations. Also, there is booze: shaved ice sundaes topped with a shot of rum, whiskey, tequila, etc. They've also introduced Snow Floats, a classic float made with soda and ice cream and packed with a layer of their snow to make for an extra cool and slushy drink.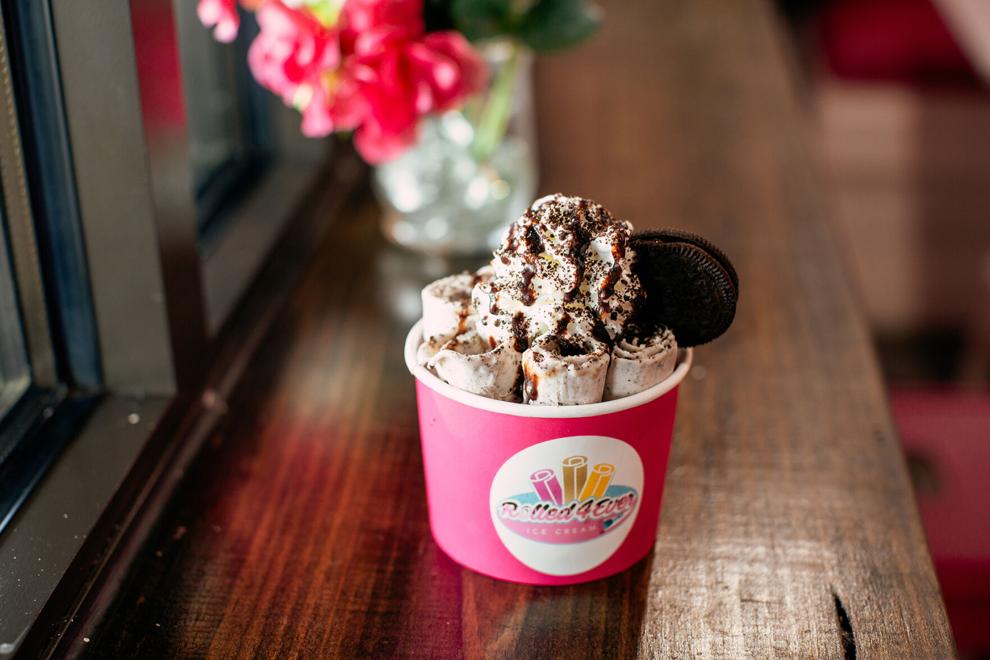 1120 Fourth Ave. N., Suite 102
In October, the owners of the Rolled4Ever food truck, Bariangela Segovia and Maliyah Bass, moved into their first brick-and-mortar storefront in Germantown. Rolled ice cream, for those who aren't familiar, is made when a variety of ingredients and a liquid base are chopped and mixed together on a cold plate that reaches minus 10 degrees. As the mixture freezes and becomes creamy, it gets spread out thin as cardboard and then scraped off the surface in large curls. It's a mesmerizing process, really, and a completely customizable experience — recent specials at Rolled4Ever have featured Cupcake Collection cupcakes and NoBaked cookie dough. The rolled ice cream sundaes — with the curls stacked in a cup and topped with syrups and whipped cream — will look familiar to anyone who's seen the treat trending on Instagram over the past couple of years. But Segovia and Bass have also put their own spin on the tradition by using the curls of ice cream in floats, cookie sandwiches and even take-home pints.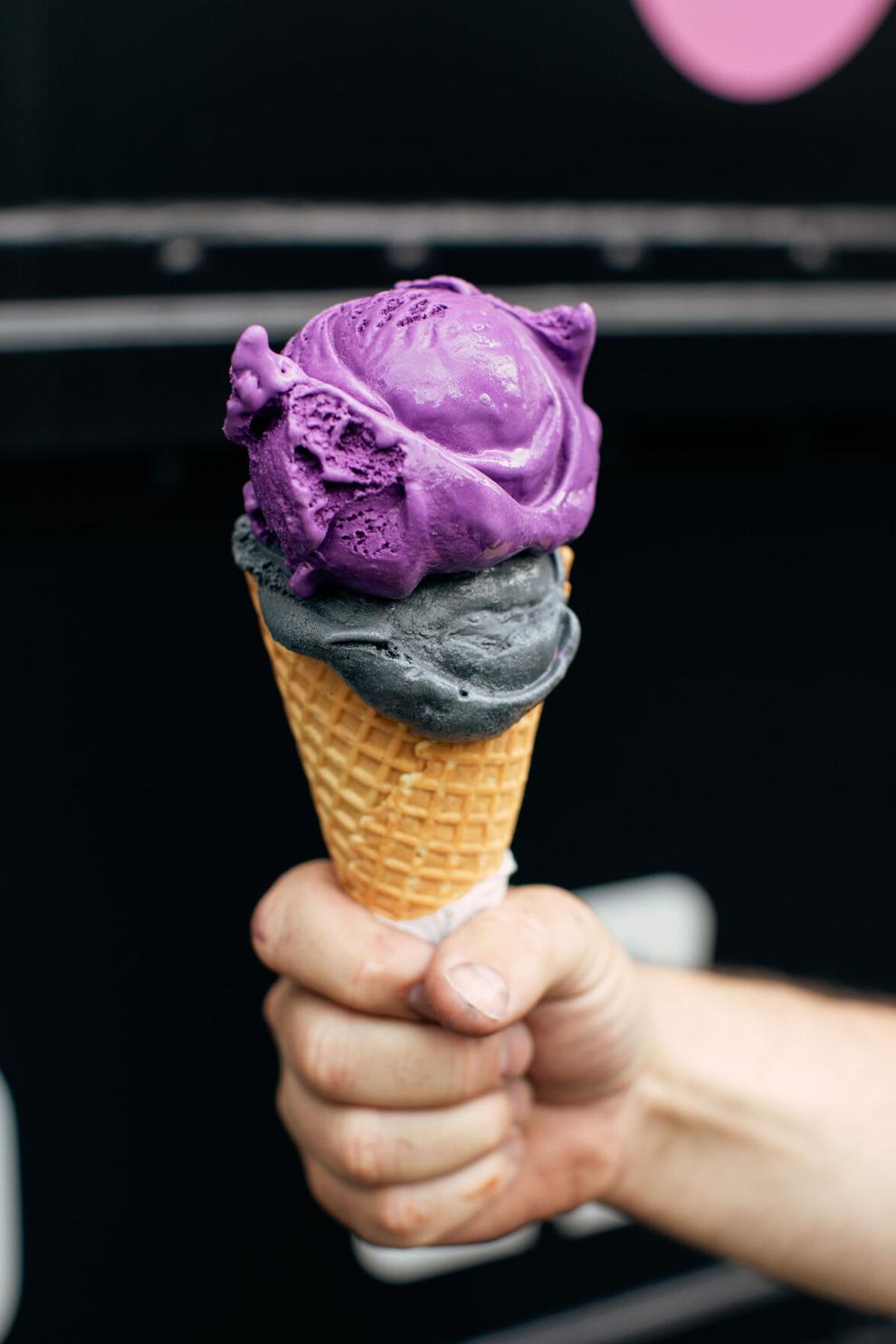 Various locations
Just launched a few weeks ago, the Black Box Ice Cream Truck is looking to shake up Nashville's ice cream scene with a menu of flavor combinations that rival Jeni's. There are scoops for traditionalists — vanilla, dark chocolate, cookies-and-cream and strawberry cake batter — but Black Box isn't afraid to experiment. Specialty flavors include olive oil, wasabi, cherry Kool-Aid and Te Kā coconut with activated charcoal. Their ice cream freezer looks like a painter's palette with all the vibrant colors. Check out blackboxicecream.com to see where their truck will be next.
900 Rosa L. Parks Blvd., inside the Nashville Farmers' Market
Bubble Love has been a mainstay in the Nashville Farmers' Market since 2018, offering boba-loaded milk- and fruit-based teas in flavors like honeydew, kumquat, lychee, chai and taro. The drinks are a refreshing option on their own — the origins of bubble tea are debated, but the common understanding is that the concoction originated in Taiwan, where summer temperatures can top out at 100 degrees with high humidity. This spring, owner Anna Fields introduced a new way to enjoy the traditional treat. Bubble Love now has soft-serve ice cream that can be topped with chewy boba, fruit-flavored popping boba and/or jelly cubes. Vanilla is a mainstay and the second flavor rotates weekly — Fields has had matcha, coconut, taro and even the beloved Dole Whip served at Disney World. See the weekly flavors on Instagram at @bubblelovenashville.