Beach or mountains? Sand or snow? Weekend getaways often involve picking one vibe simply because changing locations mid-trip wastes time. That's where Nashville's location in our region delivers. Since we're smack in the center of the Southeast, we're surrounded by dozens of cities and towns that you can mix and match for the perfect town-and-country getaway. Hit Chattanooga and Monteagle, or Knoxville and the Great Smoky Mountains. Or if you're willing to drive a little further — about four-and-a-half hours — eat your way through the Mississippi Delta with a Clarksdale-Oxford combo. 
On this trek, you'll find every conceivable Southern food. You'll also find that many of the people making that food are first- or second-generation immigrants, or descendants of enslaved African Americans. There's a reason the Southern Foodways Alliance is headquartered in Oxford, and it's not just because its director — writer and Southern-culture expert John T. Edge — lives there. 
The Delta's history is rich, complex and contradictory, and you can taste that in its food. No single article can give you all the context you need to appreciate the Delta, so I'd highly recommend you read some SFA oral histories, listen to the Gravy podcast or watch a couple episodes of True South on the SEC Network. Even a little bit of knowledge will enrich your experience. And, while you obviously can't take in all that the Delta has to offer in one weekend, these places will give you a taste. 
Clarksdale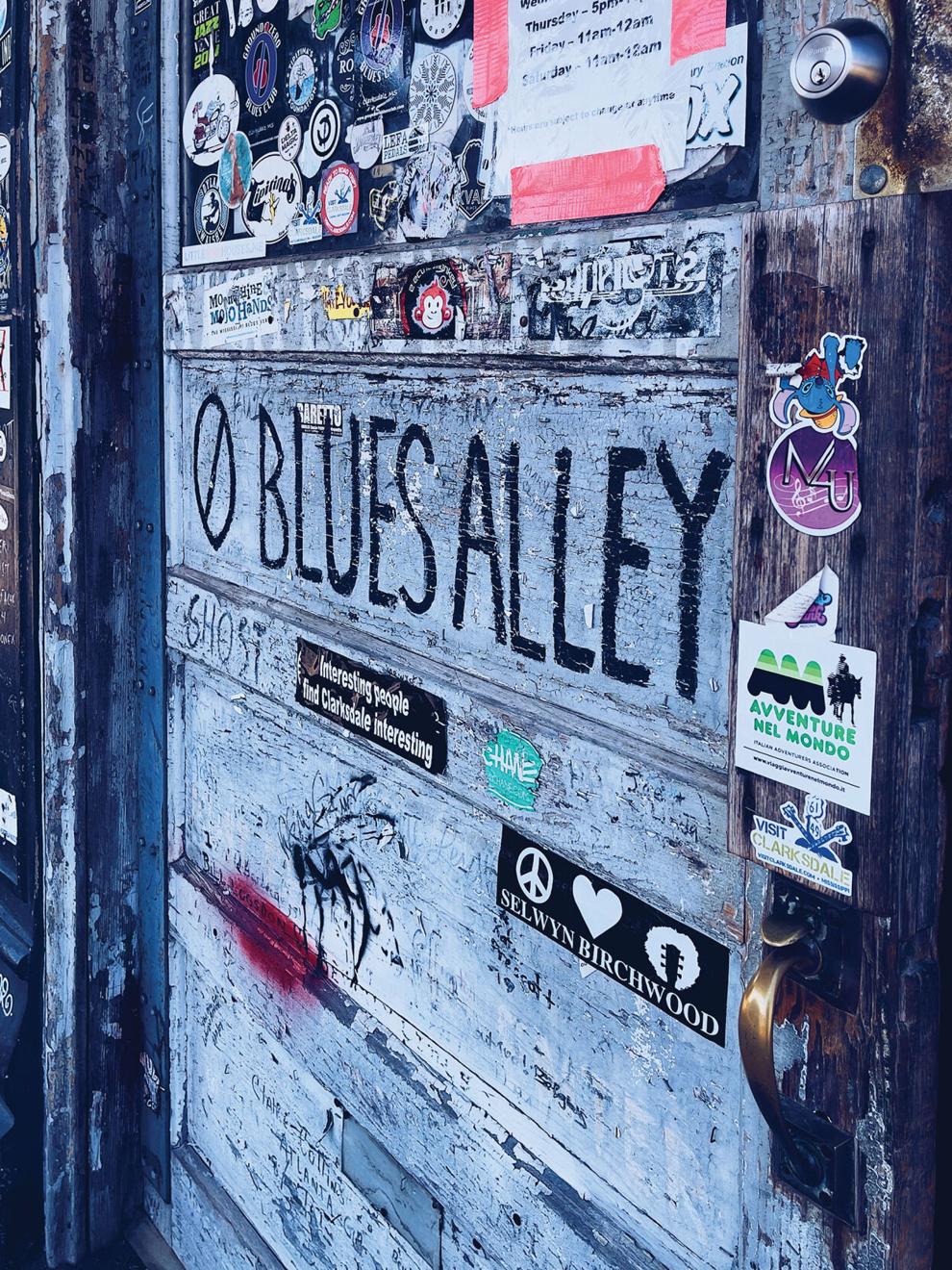 Abe's BAR-B-Q has been a fixture in Clarksdale since 1924. After World War I, Lebanese immigrant Abraham "Abe" Davis moved his operation to its current location: at the Devil's Crossroads of Highway 61 and Highway 49 — where Robert Johnson is said to have sold his soul to the devil to get his legendary blues prowess. Abe's son Pat still owns the place, where everyone from Paul Simon to Charlie Pride has eaten. Grab a bottle of Budweiser, order the hot tamales (with chili, always) and the chili-cheese dog, which is brilliantly constructed. The dogs are sliced lengthwise and laid across a burger bun before being smothered with fixins. Why are we not constructing all hot dog dishes this way?! It's sturdier and cleaner, and you get two hot dogs! Win-win. 
For dinner, I'm told Ramon's is the place, and based on the drool-inducing photos on their Facebook page, I believe it. The cash-only spot was on summer vacation when we were there, but locals swear by their fried shrimp and their spaghetti (that old classic combo!). We ended up at Hooker Grocer & Eatery, a charming, adorable restaurant that sadly just didn't deliver on food. Which I hate! As I said, it is cute, and they were blaring Alanis, and several friends of mine swear the food is good. But I have only one meal — which included muddy-tasting fried catfish and rock-hard meatballs — to base a review on, so here we are. 
A great option is Chamoun's Rest Haven. The Southern-Lebanese-Italian restaurant is owned by Paula Chamoun Jackson, daughter of Chafik and Louise, who came to Mississippi in 1954. Chafik sold nylon stockings door to door before opening the grocery store that would become Rest Haven. Their name says it all: Everyone is welcome, and it's been that way since the beginning. In fact, Rest Haven and Abe's were the only two restaurants in Clarksdale that didn't refuse service to a group of Black kids in 1965, a year after racial discrimination in restaurants was upheld as illegal. When it comes to food, you can't go wrong with the $18 Taste of Lebanon, which includes fried kibbeh balls, raw kibbeh, cabbage rolls, grape leaves, hummus, tabouli, Syrian bread and pita. Everything is fragrant, highly seasoned and delicious, but the fried kibbeh and cabbage rolls were pure knockouts.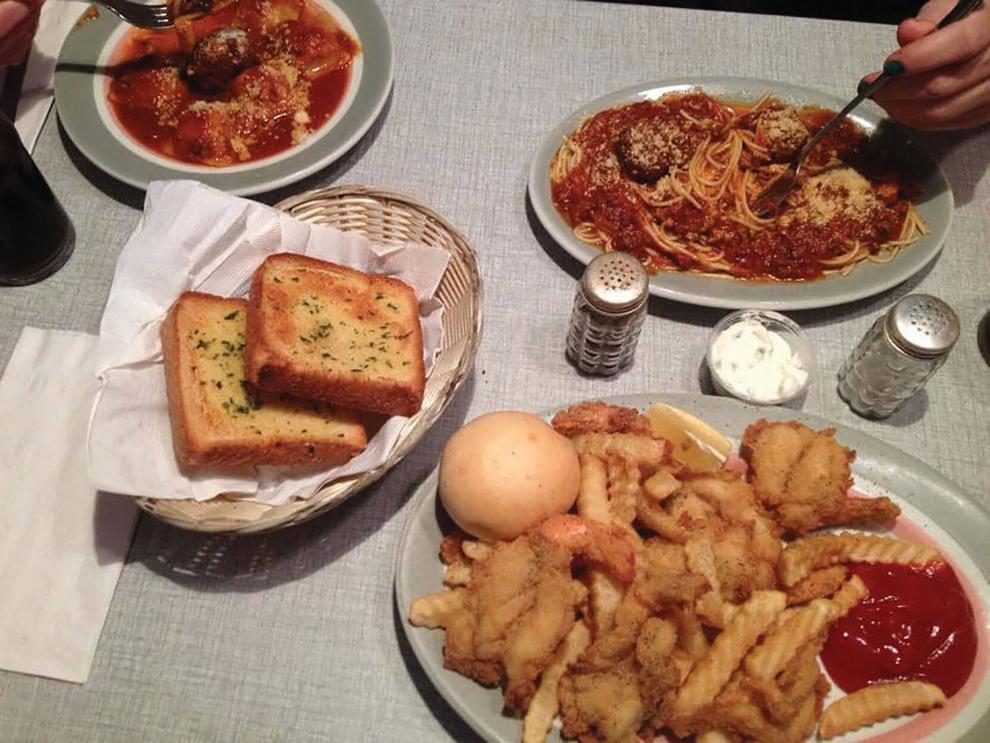 For late-night (aka 9 p.m.) eats, we hit Ground Zero Blues Club. Named because Clarksdale is "Ground Zero" for the blues, the joint is best known for being co-owned by Morgan Freeman, so I had celeb-level hopes for its authenticity. I was delightfully surprised. While it's clearly the biggest, "most commercial" juke joint in town, it is still a joint. They get a steady rotation of blues legends and international travelers, and they use the honor system to take up the $12 cover. Perhaps most surprising, the tamales were the best we had in the Delta — moist cornmeal, well-seasoned meat, supremely satisfying.
To stay, you've got two decidedly different options: Travelers Hotel and The Shack Up Inn. Travelers Hotel is a hip in-town option in a building that railroad workers used for overnight stops in the 1920s. If you've ever been to a boutique hotel, you get the gist. If, on the other hand, you want something a little more country, there's The Shack Up Inn a few miles from town. The plantation-turned-B&B ("bed and beer") is made up of 50-plus restored shotgun shacks, grain bins and other old buildings that you can stay in overnight. When I got there, I heard one man named Bubba smack-talking another man named Bubba, and I knew I was in the right place. 
Shack Up doesn't allow kids, which makes sense — the place is packed with funky, breakable sculptures and stray metal, so it's a tetanus shot waiting to happen. It is also one of the most unique places I've ever been. You could stay for a month and not explore every nook, cranny, sign or piece of art. Hit the on-site Gin Joint for a beer and just wander. If you think you'll love this place, you will. If not, take the advice they give on their website: "If you think you might not like [our shacks] then do yourself, and us, a favor and don't book one. They are for people who appreciate history, the way it was. … The Ritz we ain't." 
In Between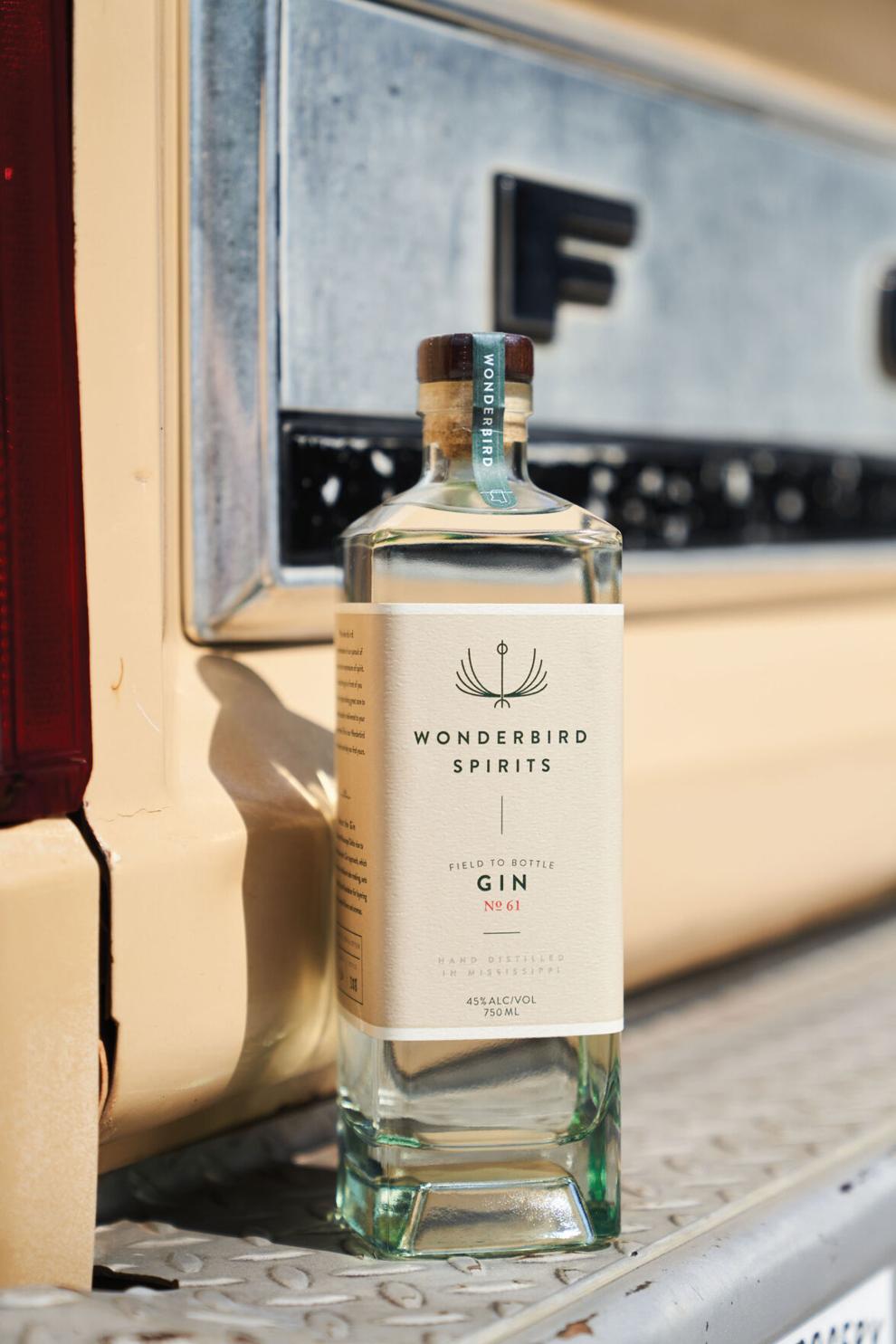 Almost to Oxford you'll find Taylor Grocery. Originally a dry-goods store built in 1889, it has character everywhere, from the vintage high school class composites to the newspaper vending machine that reads "Control your pets & kids." (The Hewlett family seems too kind to rip off influencers, but they could make a mint renting this place out for photo shoots.) If you don't want to queue up behind locals, get there right at opening (5 p.m.), BYOB and order the fried catfish and red beans and rice. And don't leave without a shaker of their house seasoning — think Cavender's meets Tony Chachere's — and some swag, because how could you not when their slogan is "Eat or we both starve"?
Next, make an appointment to stop by Wonderbird Spirits, North Mississippi's first distillery — it launched just in time to bottle hand sanitizer for half of 2020. Wonderbird's gin gets stellar press for good reason: It's fantastic — crisp, bright and botanical. It should be with the care they take, infusing each of 10 botanicals separately so you can pick out the red clover, which grows in front of their picture-perfect distillery, or the pine, which grows behind. They make the base spirit by fermenting Delta rice as you would to make sake, which gives them a remarkably clean foundation (and an awesome reason to name their hypnotizing distillery cat Kōji). 
Oxford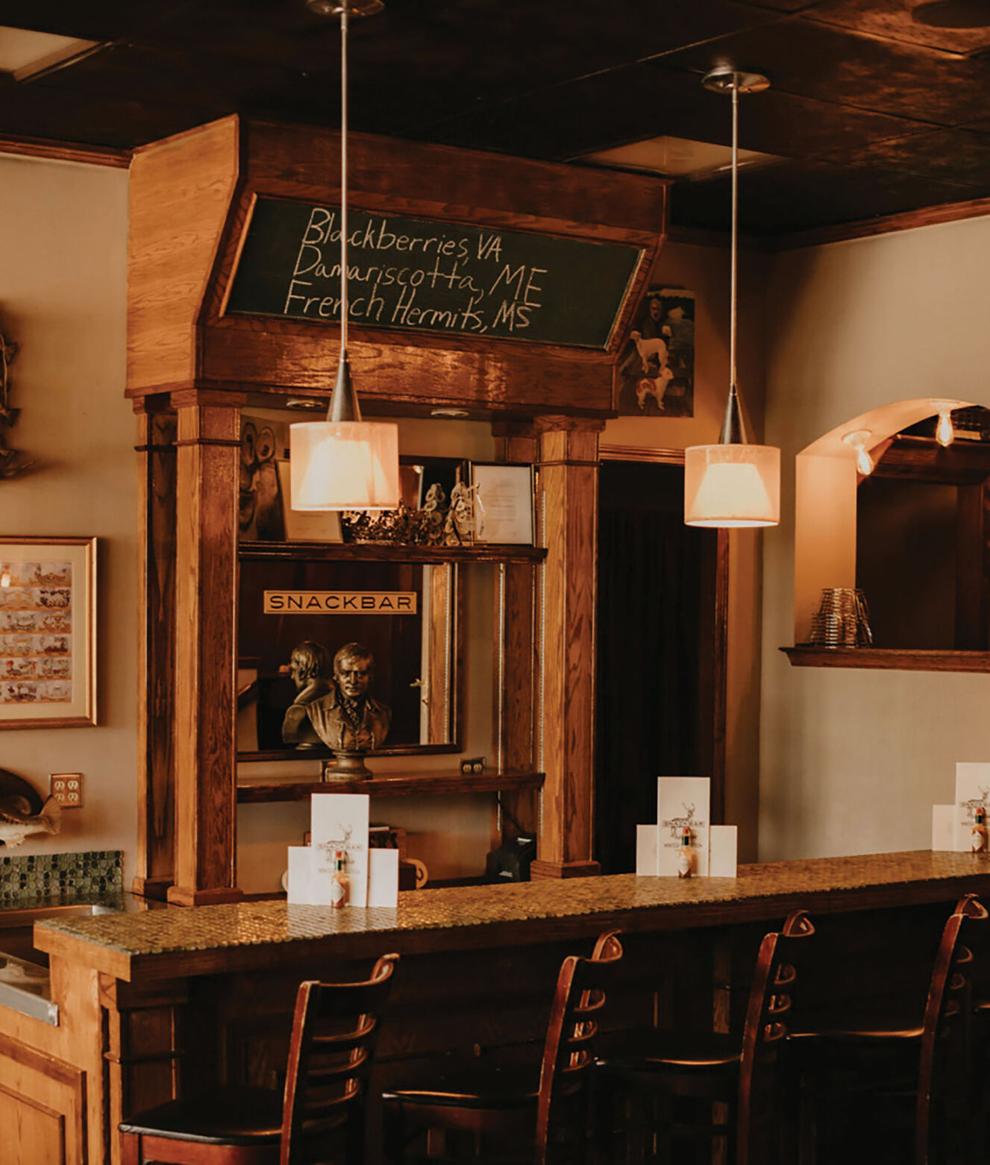 Eating in Oxford revolves around chef John Currence, Oxford's favorite son. By all accounts, he's a cool, competent dude, winning a James Beard Award in 2009 and going toe to toe with the governor over a homophobic bill in 2014. (If he said even half of what's been reported while telling off the governor's team, I'd like to be his next wife.) Nashvillians will know him for Big Bad Breakfast, his gut-busting joint that has an outpost with a perpetual line outside of it on Charlotte Avenue. All of his restaurants are gorgeous, inviting, and make a mean cocktail. But I wonder how much oversight the food gets day to day while Currence is out opening and maintaining 15 (!) locations of BBB across the South. 
The tamales we had at City Grocery were the weakest we had on our Delta trip — too crumbly, muted in flavor — and the patrons sitting beside us at the tiny back bar warned us off even attempting the escargot toast. That said, the upstairs bar is easily the most convivial spot in town for a drink, filling up with friends as soon as the doors open. Bouré is basic but tasty, with a solid cup of gumbo and a cool backstory as an old drug store. For dinner, we hit Snackbar, now helmed by chef Vishwesh Bhatt, who brought home his own Beard Award in 2019. You can see Bhatt's Indian influence all over the menu — collard-green-peanut slaw, trout with tahini sauce — but I wish you could taste it more. The food was good! Don't get me wrong. But when you read about the connections Bhatt sees in the foods of the South and Gujarat, India (where he grew up) and you tack on a Beard Award, you expect to be blown away. We weren't. 
If we had it to do over, we'd eat dinner at Saint Leo. The concept is simple: wood-fired Italian food, executed flawlessly, in a bustling modern space. Chef Emily Blount's ethos reminds me of Nicky's Coal Fired, or Andrew Ticer and Michael Hudman's spots in Memphis: inventive, unfussy, and above all, delicious. Blount's breakfast pizza has it all: leeks, scallion, pork jowl and potato, on top of melty mozzarella and Green Hill cheese from Georgia, drizzled with béchamel, and topped with pecorino and egg. It's the kind of hangover cure that can easily lead you down the primrose path to Sunday Funday, especially when paired with the Capri C'est Fini cocktail. Made with Parmesan-washed vodka, melon-and-basil syrup, egg white and lime, it was one of the two most interesting drinks of my summer — savory, zingy and complex. (The other was Husk's Tomato Tomahto — tequila, green tomato, lemon, Cynar — which is still on their menu if you want to snag it.)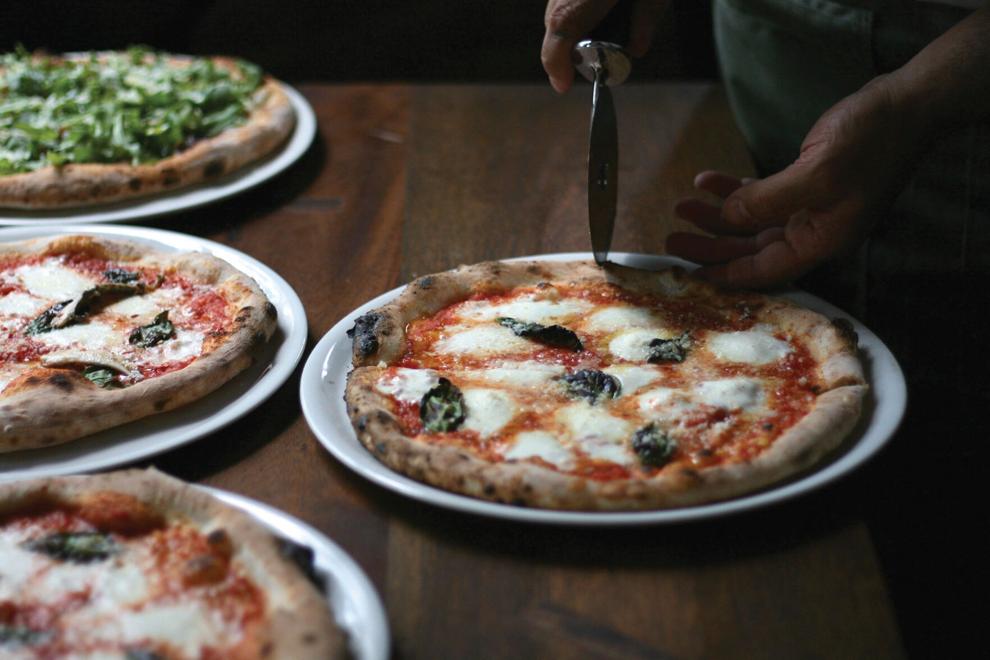 To stay, you've got two on-the-Square options. The Graduate is fun and has a lively rooftop bar, as well as a less migraine-inducing aesthetic than Nashville's granny-chic version. The Chancellor's House is more stately if a bit staid, though they're actively working to bring its older elements up to date. We stayed there and loved it — it was comfortable, spacious, dog-friendly and expertly staffed, and you don't have to pay to park! As we Nashvillians know, it's the small things like free parking and less-than-$16 cocktails that thrill you. Bonus: It's right across the street from the Chevron, which means you can grab the obligatory (and still delicious!) chicken-on-a-stick anytime.