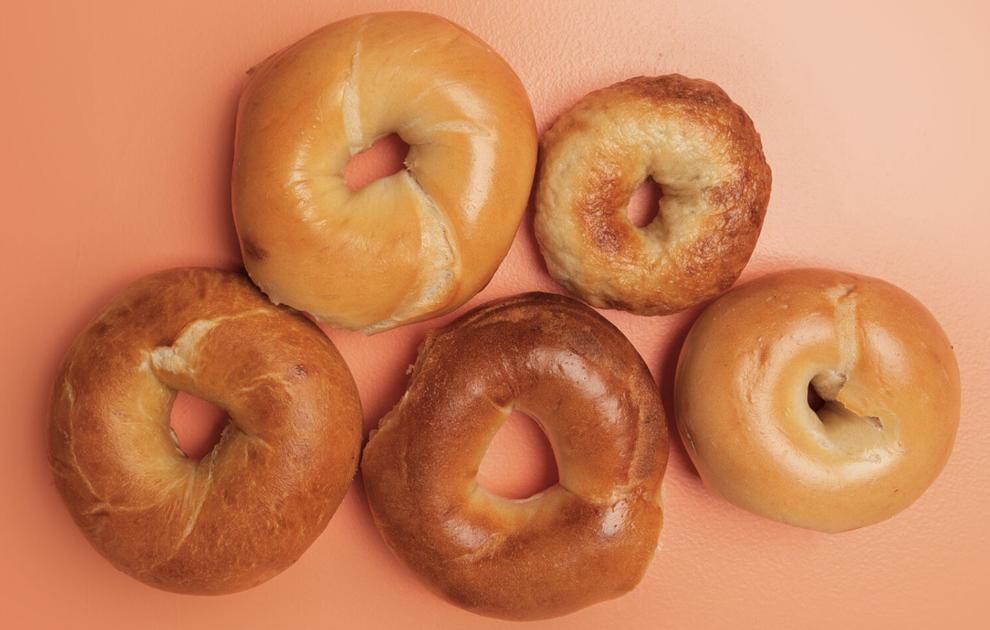 You might have missed it while you were hunkered down in your COVID-19 quarantine bubble, but Nashville entered a bagel boom over the past year or so. Jewish deli Shep's opened in the former Marché space in East Nashville's Five Points neighborhood, and farmers market favorite Bagelshop found a permanent spot in the Fairlane Hotel. South Nashville's bagel delivery service Crieve Hall Bagel Co. also moved into a storefront in, of course, Crieve Hall, and a real-deal New York bagel maker left New Jersey to open H&S Bagels near Vanderbilt in June.
The only thing to do with this newfound wealth of golden, boiled yeast rings — OK that sounds weird, sorry — is try them all. For the first official Nashville Scene Blind Bagel Taste Test, we purchased six plain bagels from five local bagel shops. A panel of tasters sampled the freshly baked goods both with and without the shop's accompanying cream cheese and judged them on a scale of 1 to 5 in five categories: appearance, texture, flavor, cream cheese and overall bagelability. They were scored on a scale of 25 possible total points.
As staffers tried bites of each bagel — often going back for seconds and thirds — it became clear: There are no losers here. Numerically speaking, the results were as close as an Olympic swimming heat, with the scores sometimes landing within a 10th of a point from one another. All the bagels were good bagels, or as one taster poetically put it, "All carbs are good carbs." An important note: We did not include Nicky's Coal Fired, which offers bagels on the weekend, or Mr. Aaron's Goods, which offers bagels by delivery Wednesday and Saturday. Both receive a lot of local praise, but we wanted to focus on full-time bagel bakeries that offer bagels at least five days a week. Star Bagel wasn't included because its owner has posted COVID denial and QAnon-related conspiracy theories on its social media accounts.
On to the results! 
---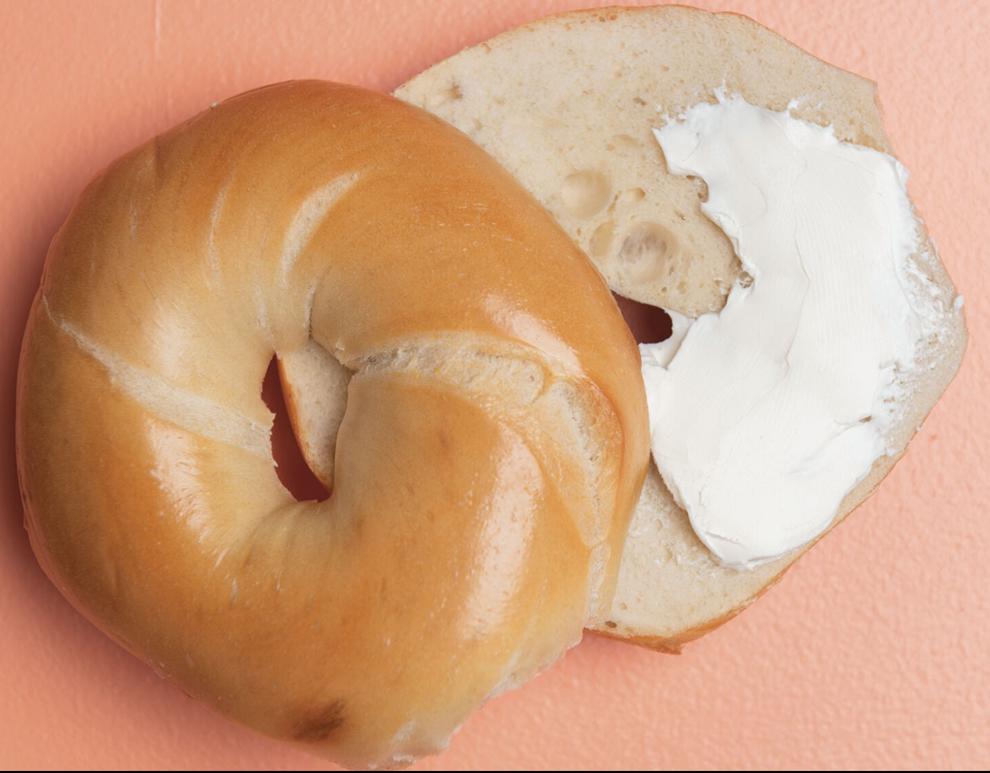 H&S Bagels
105 17th Ave. S., handsbagels.com
Score: 19.7
Cost: $1.50
By only a few weeks, H&S Bagels is the newest bagel shop on the block. It was opened in June by Hector Sanchez, a former New Jerseyite with more than 40 years of experience in the bagel business, according to the H&S website. They're so serious about perfecting the New York bagel here in Nashville that they even bring in what they call "that magic NYC water" for the process. Whoa.
The main complaint our tasting panel had about H&S Bagels, which received the highest score in our "overall bagelability" category, was that the bagel was "dense" or "doughy." A similar sentiment was said about the shop's cream cheese, which was so thick it broke one very flimsy plastic knife. Still, the bagel's delicately savory flavor was widely praised, as was its appearance — it was, without a doubt, the prettiest bagel on the table. Also worth noting: The H&S leftovers were the first to be gobbled up by office onlookers once the taste test was over.
 "Great, crisp outside with chewy interior texture."
"As shiny as the head of a bald man."
"Wow, folks."
"Tastes like it dated an onion. Nice color and excellent chew."
"Really great flavor — surprised at how distinct it was."
---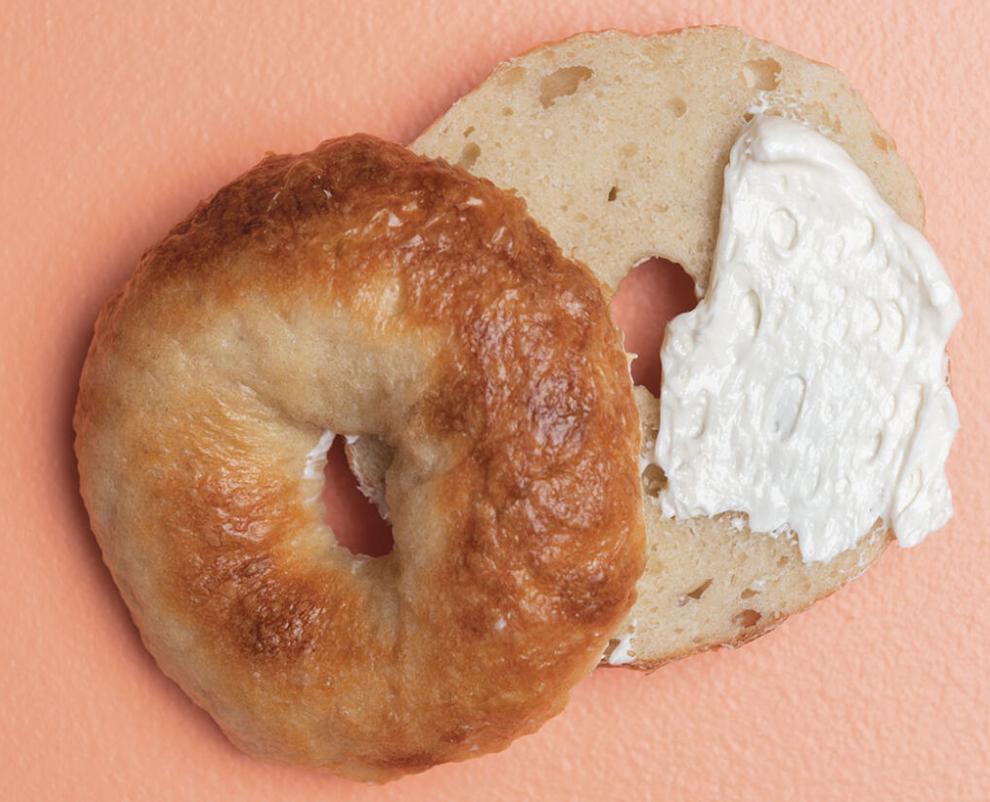 Crieve Hall Bagel Co.
4825 Trousdale Drive, Suite 228, crievehallbagel.co
Score: 17.5
Cost: $2.50
Crieve Hall Bagel Co. was born last year, in the middle of the pandemic. After owner Ben Cornfield lost his job, he and his wife Lizzy started baking bagels in their home kitchen, delivering them around town to bring in some extra cash. Demand continued to grow, so the two ditched the home kitchen and opened the Crieve Hall Bagel Co. storefront in May of this year. The menu is small — just bagels, drip coffee and a few locally made drinks like Maypop Sparkling Water and Walker Brothers kombucha — but they've stayed busy, often selling out before their 11:30 a.m. closing time.
Unsurprisingly, Crieve Hall's sourdough bagels looked the most homemade, a characteristic I personally appreciated, but the appearance is what cost them the most points in the end. The texture and flavor categories received mostly high scores, but the appearance category was peppered with 2s and 3s, ultimately landing them — just barely — in last place. A technicality, really. And that said, if you're a fan of whipped cream cheese, this is the place to be. Theirs is delicious and light as a cloud.
"Impressive flavor — both the bagel and cream cheese."
"Light, airy — would be best as a bagel sandwich."
"I love these, but they're thick, not super bagelly." 
"Doesn't look like a conventional bagel, though that's admittedly the least important factor." 
"Nice, good, classic — not mad."
---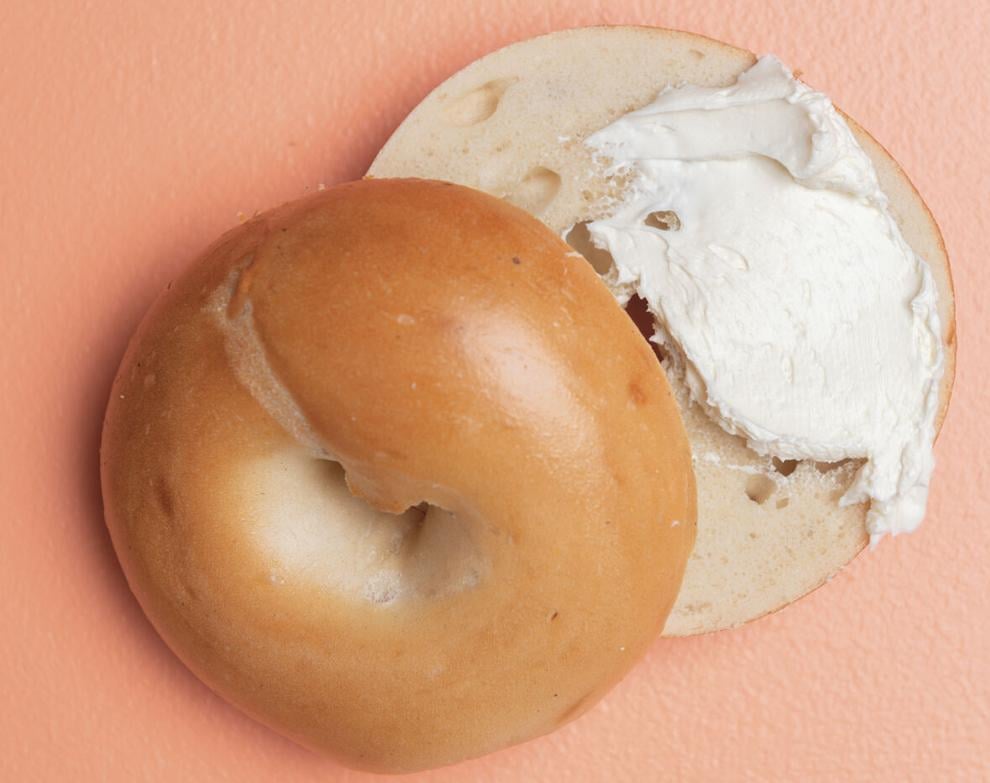 Shep's Delicatessen
1000 Main St., shepsdeli.com
Score: 17.7
Cost: $2.75
It felt as though the entire city of Nashville released a collective sad sigh when beloved chef Margot McCormack announced a little more than a year ago that she would not be reopening Marché Artisan Foods after the restaurant closed due to both the pandemic and the March 2020 tornado. The hard-to-swallow news was sweetened up a bit, though, when it broke that a NYC-style Jewish deli would be moving in months later. Finally! An option for latkes other than Noshville! Shep's menu is loaded with traditional Jewish comfort food — latkes, pastrami and corned beef, chopped liver, house-made pickles — and their bagels attempt to replicate that familiar New York style, with a shiny and chewy golden-brown skin. Unfortunately, the flavor fell flat for some of our taste testers, but that didn't keep it from being a perfectly acceptable vehicle for cream cheese.
"This bagel was fine. Just fine." 
"Little plain but that's OK. Lets the cream cheese shine." 
"Looks like a TV bagel." 
"Ideal chewiness — exactly what I'm looking for, texture-wise." 
"Kinda boring, little too dense."
---
Bagelshop
401 Union St., bagelshopnashville.com
Score: 19.8
Cost: $3
Like the folks at Crieve Hall Bagel Co., Bagelshop owners Max and Kayla Palmer started small. They sold their bagels and other baked goods via local farmers markets and pop-ups around town for several months before opening a bagel cafe in the Fairlane Hotel. There, the line for their bagel sandwiches often stretches back 10, 12 or 15 people deep. It makes sense, right? A bagel sandwich is the perfect hangover food, and downtown is riddled with folks who partied too hard just hours prior. The bagels are also legit delicious. Bagelshop received the highest marks in the taste category, edging out H&S by just 0.2 points thanks to its bagel's salty flavor and cornmeal-coated bottom. Bagelshop is also the most expensive on the list, though — a plain bagel with no cream cheese costs $3.
"Good crust." 
"A little salty — that's a good thing. Crusty bottom." 
"Flavor wasn't amazing but complemented the great texture. Soft, air pockets, not too chewy."
"This was flavorful enough to be enjoyed plain." 
"Very solid, even if not necessarily my favorite. Would never be disappointed if these showed up on my desk." 
---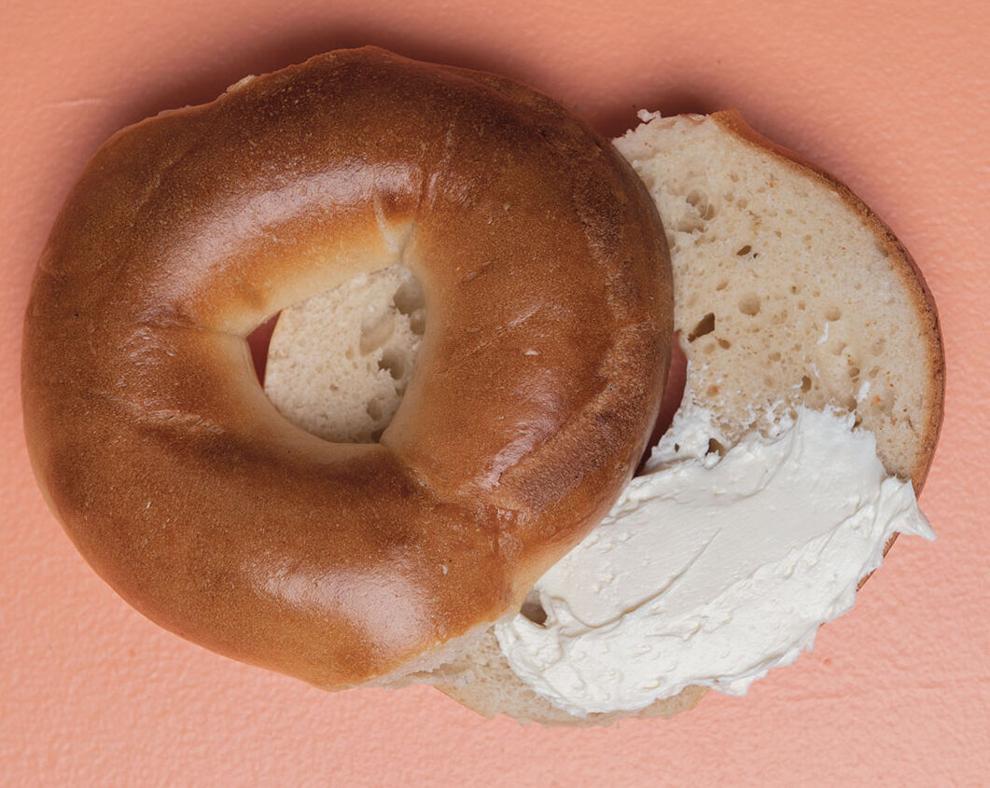 Proper Bagel
2011 Belmont Blvd., properbagel.com
Score: 19
Cost: $12 for six (a single plain bagel is currently unavailable through online ordering, and Proper Bagel was not open for in-store dining at press time)
Proper Bagel is a (relatively new) Nashville institution, and so it wasn't surprising to see the Belmont Boulevard spot show up in the top three, losing out to the top two by less than a point. Of all these bagel shops, Proper Bagel has been doing it the longest, and they've won Best Bagel in our Best of Nashville issue multiple times since they opened in 2016. Not only that, but the shop's cream cheese won out over all the others by a fairly wide margin. I know specialty cream cheese flavors aren't a part of the taste test, but I'd be remiss not to mention just how well Proper Bagel does it — their rotating menu of seasonal cream cheese flavors currently includes peach, cookie dough, scallion-dill, lavender and honey, garlic-rosemary and jalapeño-bacon, among others.
"This bagel needs the cream cheese to reach its full potential." 
"Solid but not too special, cream cheese steps it up a lot." 
"Best flavor by far."
"A little too dense, but good flavor and perfect color."
"I love a super-chewy bagel, so this one really hits the spot for me. Might be a little tough for some folks who like a lighter texture."