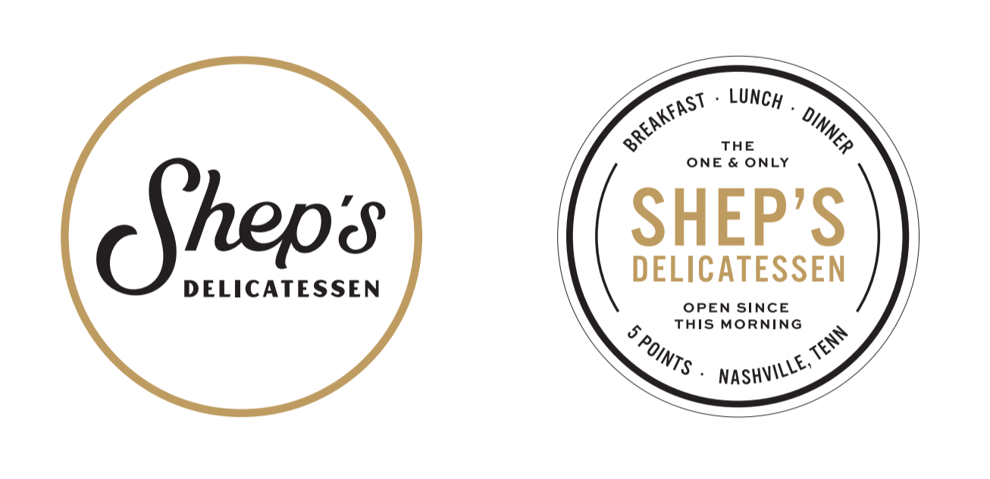 This is my favorite kind of breaking-news/emergency message to receive: My Scene colleague Chris Chamberlain got the scoop about a New York-style Jewish deli going into the old Marché Artisan Foods space in East Nashville's Five Points neighborhood. Chamberlain had already begun gathering string on this, but sent it to me because we all know how I feel about delis. (If you're new here, I've written about them here, here and here. Oh, and here. And sort of here).
Normally, I wouldn't get my hopes up too high on an immediate opening date, but Chamberlain points out that Shep's Delicatessen already has a Postmates page and has been advertising for new staff, so it seems like more than just deli pipe dreams. The plan is to open Shep's this month. (The space was vacated when Margot McCormack decided not to reopen Marché in the wake of last year's tornado and the ongoing pandemic.)
Shep's is named for the grandfather of Howard Greenstone, one of the restaurant's founders. Greenstone is partnering with Ken Levitan and Pennington Pribbenow, who he's worked with at Red Pebbles Hospitality — which owns Adele's, 404 Kitchen, Bajo Sexto and Emmy Squared. 
Greenstone's zaydeh (that's Yiddish for grandfather), Shep, grew up in Teaneck, N.J. The family loved the classic Jewish deli foods across the river in New York at places like Katz's, so that's what the team is emulating. Shep owned a baking company, but a deli was his dream. Chef Jonathan Londer is coming from Los Angeles to helm the kitchen.
The menu is stacked with all the classics: Grandma Jean's matzo ball soup, stuffed cabbage, shakshuka, latkes, kishka, wedge salads and chopped liver. Shep's will serve all-day breakfast, the traditional New York egg cream and even a Chinese chicken salad, which is a weird and specific amalgam of foods that absolutely should be included on any legit deli menu. The menu includes some Southern nods, like biscuits and grits, and because there is dairy, cheese and bacon on the same menu as sweet onion brisket and pastrami, it is worth noting that this is a New York-style deli, but not a kosher one.
I can't decide if I am more excited about a deli on the East Side open seven days a week (7 a.m. until 9 p.m.) or that my expertise as the local deli connoisseur has finally been recognized. Either way, safe to say you'll know where to find me.