Hot chicken ain't the only spicy game in town. Nashville is brimming with adventurous foodies, and some of them make hot sauce. Here we round up five of our favorites.
There are options scattered across farmers markets, local shops and online stores, so check each maker's website to find out where to snag them. Though most producers offer a variety of sauces — from green in color to tamarind in flavor — everyone's got some kind of red sauce, so that's where the Scene started.
---
My Sauce Lab — Pandemonium ($9)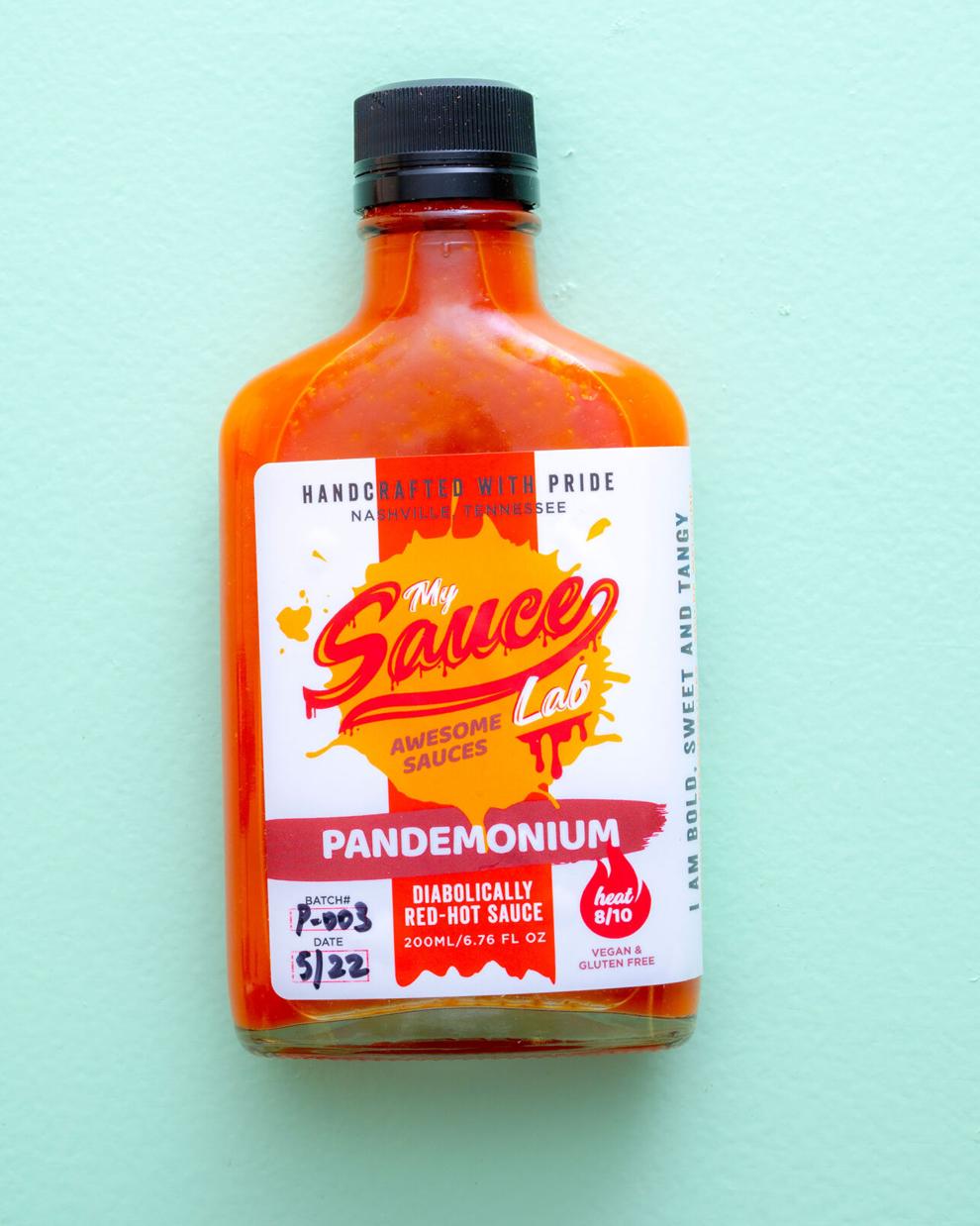 My Sauce Lab is the passion project of Vasisht Ramasubramanian, Praveen Pedankar and Arjun Meherish. According to their website, they created the shop "out of deprivation of flavor, and frustration from high prices." Among the six offerings on the website are sauces like Green Goodness, a tamarind sauce called Imlee, and El Fuego, which they dub "the new sriracha sauce."
The Scene decided to go with Pandemonium — a bright, vinegar-forward concoction that features interesting ingredients like Champagne vinegar and elderflower syrup. With a relatively standard base of habanero, jalapeño and bell peppers, it's got good heat but isn't overwhelming. This one could pair well with many different foods. The texture is thin and smooth. You can find these bottles at Serendipity on 12th Avenue South, or order them on the company website or via Amazon and eBay.
Blister — Original ($7.99)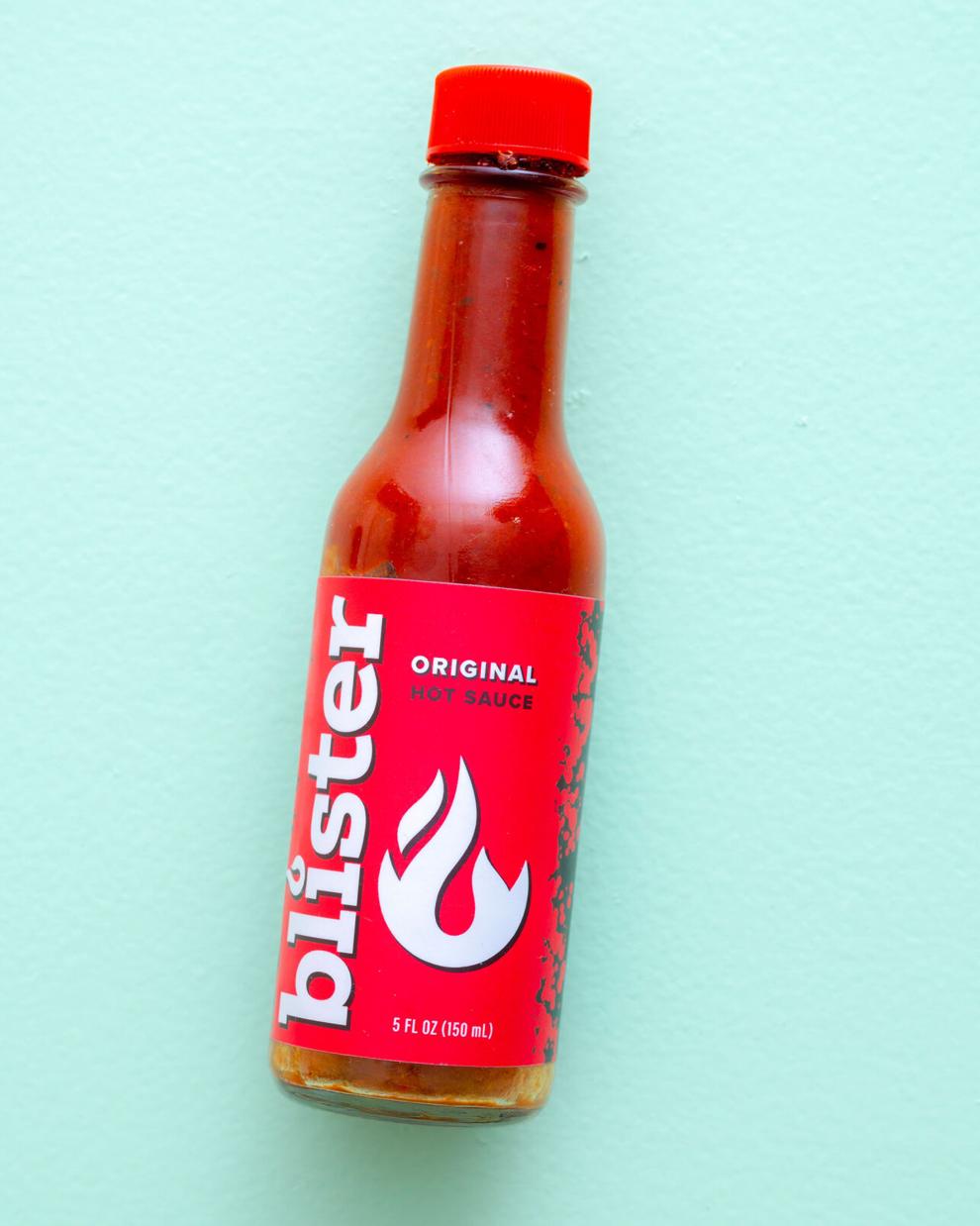 Blister has three flavors — Original, Carolina Weeper and a green sauce called Jalapeño Business. All feature smoked peppers, and the original sauce certainly smells and tastes very smoky. At first it hits like a typical hot sauce, though it finishes with the suggestion of a barbecue sauce — but don't mistake it for a spicy barbecue sauce. Featured peppers in this flavor include red jalapeños, habaneros and Anaheims. The flavors are deep and complex, and while it's spicy enough to warrant caution, it doesn't overwhelm.
I appreciate the rubber stopper on the bottle. It's an important feature that prevents accidental overpouring, which is crucial for sauces that are too spicy to drown your food in and too precious to waste. Blister comes from brothers Jeremy, Richie and Jonathan Lister, and you can check their website to see which stores across town sell their sauces.
Tucker's Pepper Co. — The Chupacabra ($7)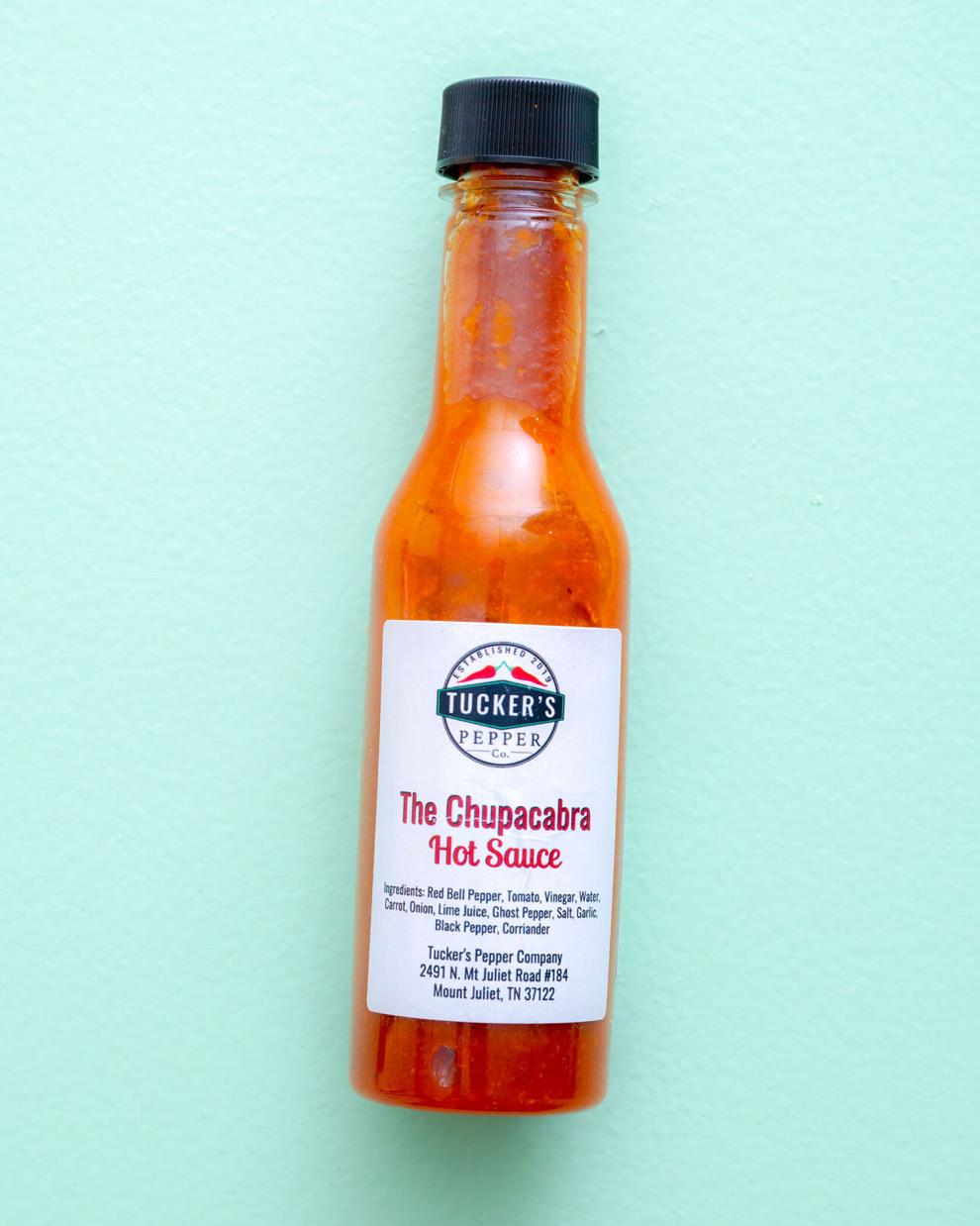 When it comes to Tucker's Pepper Co., a little goes a long way. The Scene opted for Tucker's Chupacabra flavor — which proved to be the spiciest of this roundup.
The Chupacabra features red bell and ghost peppers (hence the kick) along with a handful of other ingredients that ground the heat to a solid flavor. It's bright and well-balanced, but the peppers are the stars here. The peppers come from Tucker's Mt. Juliet farm, which focuses on the quality of its produce and displays them through a variety of sauces, nuts, powders and rubs. You can find many of these offerings via the website, or at the farmers markets where they often pop up. Be careful with your pours — this sauce will carry you through many dishes if you use it wisely.
Hot Sauce Nashville — Hot Garlic ($10)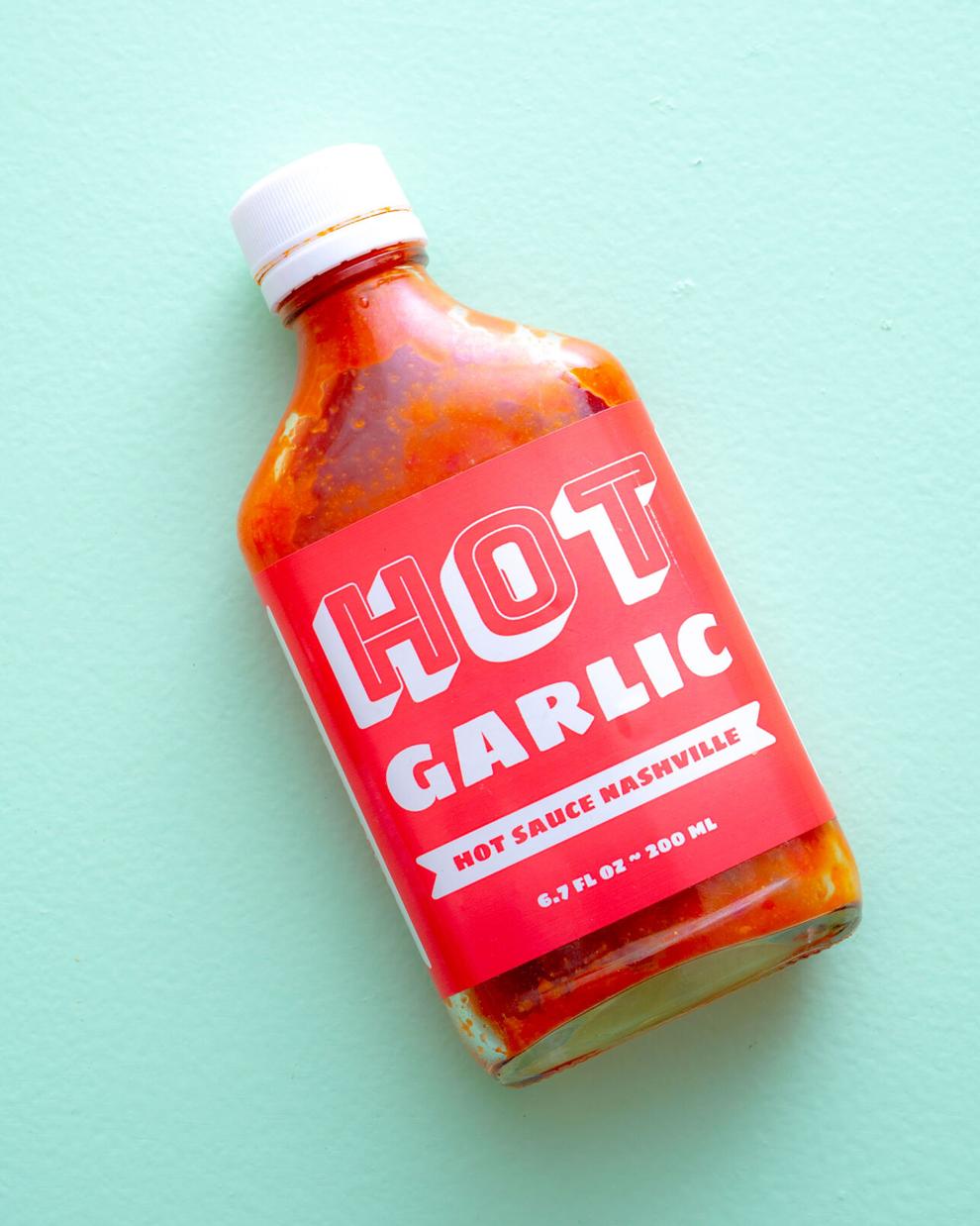 Hot Sauce Nashville may be the most recognizable of this bunch. In fact, spotting HSN's bottles across town is what inspired this article. The company is owned and operated by a local couple, and offerings include Hot Ginger, Hot Green, Hot Tropic and Hot Garlic. Garlic is the company's flagship flavor, so that's where the Scene started.
If you're not a huge fan of garlic-based hot sauces, start elsewhere. But if you're a garlic person, you'll love this sauce. Garlic definitely dominates the sauce's flavor, but the spiciness of the peppers (bell, jalapeño and habanero) and a touch of sweetness make for a good balance. According to the company's website, a portion of proceeds from each bottle is donated to Second Harvest Food Bank of Middle Tennessee.
Nashville Heat — Sweet Smoked Chipotle ($6.95)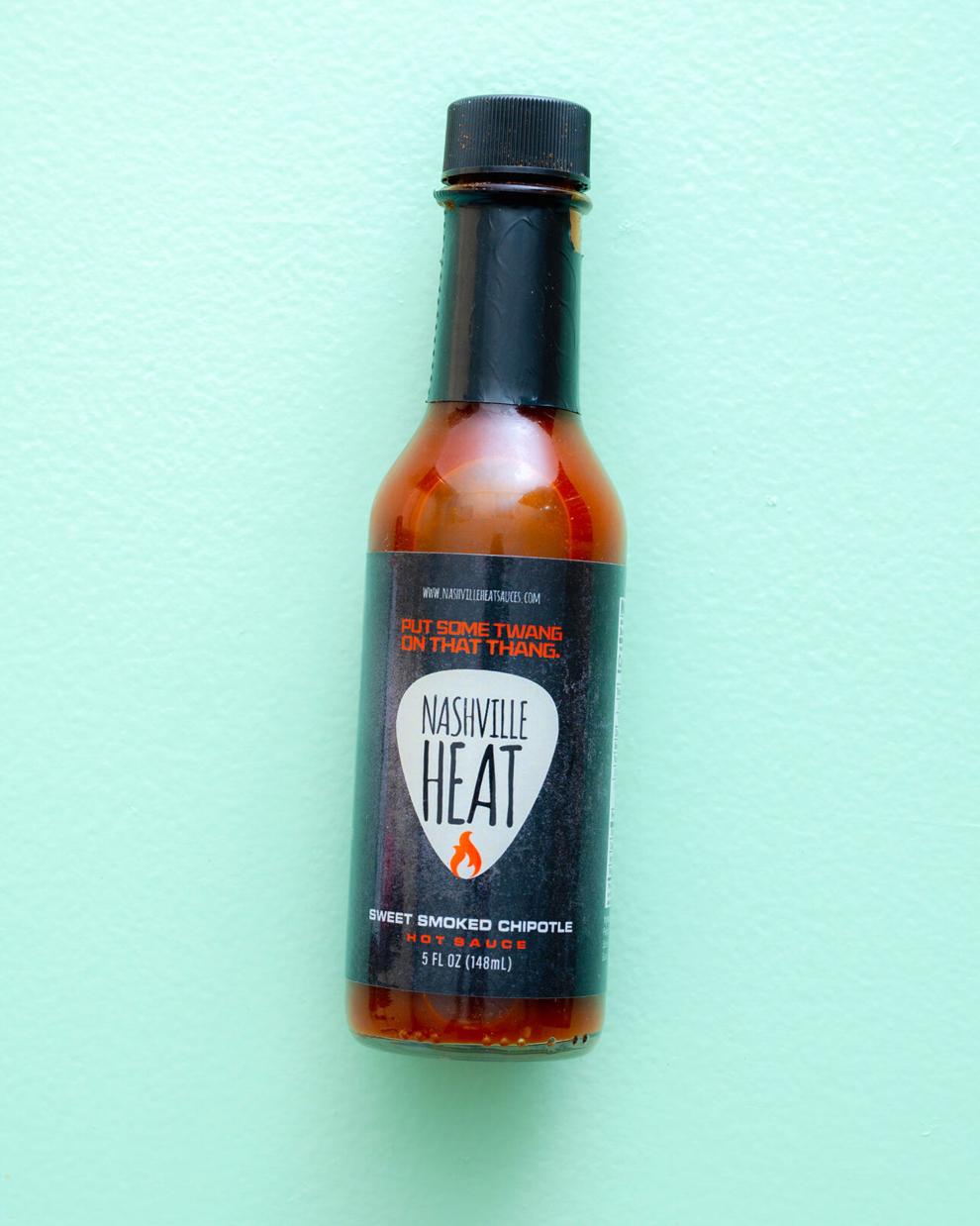 The title says it all with this one. Aged red chipotle is the only kind of pepper featured in this sauce, and it dominates the flavor profile. But there's also a significant, vinegary follow-up that kicks in once the blast of smokiness subsides.
Nashville Heat's Sweet Smoked Chipotle is the least spicy of this bunch, but it gets bonus points for having a rubber stopper on the bottle. Other flavors from the company include Jalapeño, Garlic Habanero and Two Pepper.