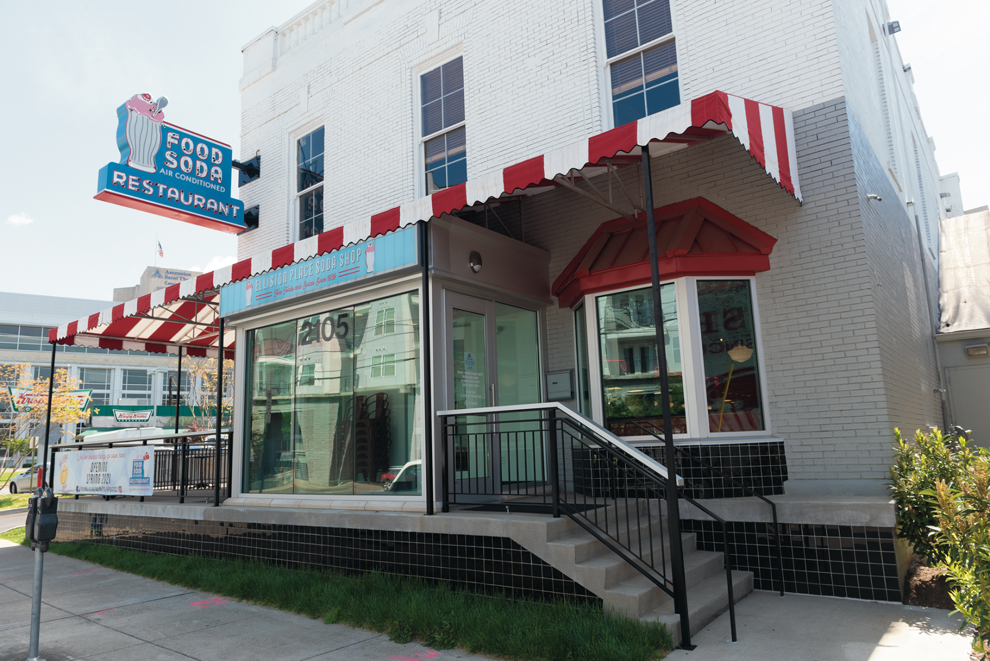 For nearly three decades, Miss Linda — full name Linda Melton — baked pies and seated people in booths at the Elliston Place Soda Shop. Using her grandmother's recipes, she's been the face behind the chess pies, meringue pies (the taller the better) and banana pudding that have satisfied locals' sugar cravings for decades.
In late 2019, then-owner Skip Bibb announced he was going to close the classic spot, which had fed folks on what's now known as the Rock Block since 1939. Rents were rising, the restaurant needed renovations and repairs, and an expansion to a location in Cool Springs had failed, staying open less than two years. Bibb bought the restaurant from the previous owners in 2013 — another point when it had been at risk of being shuttered. There had also been a 2009 effort to expand in Green Hills.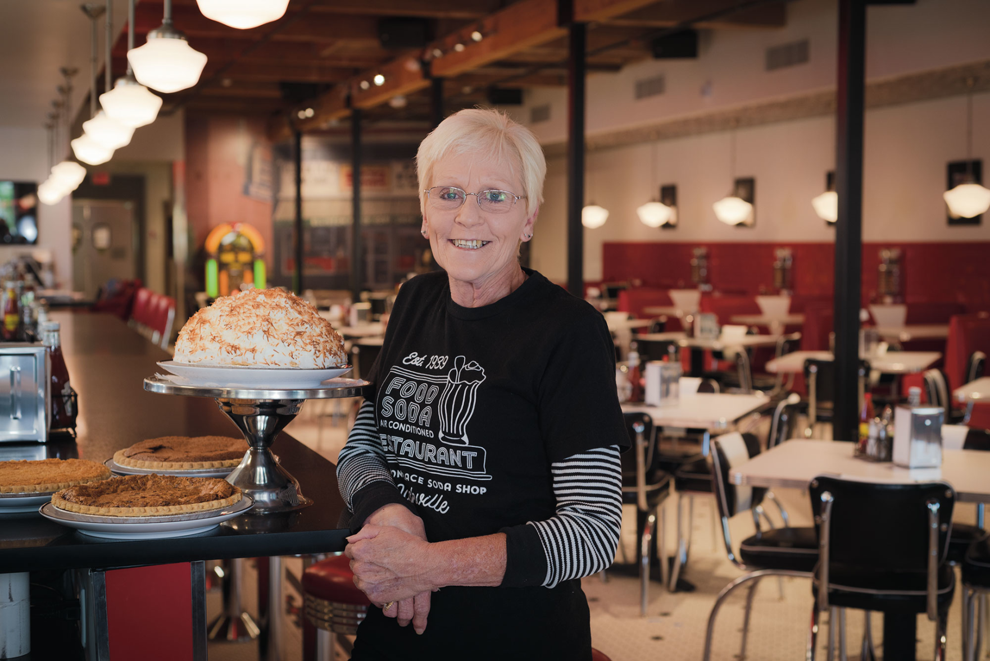 Longtime customer and prolific real estate developer Tony Giarratana wanted to save the place. When he moved to Nashville in 1984, he didn't know a soul, he says, and the Elliston Place Soda Shop was somewhere he felt comfortable — a Cheers, everybody-knows-your-name kind of place. (Giarratana says he's a strawberry-milkshake, burger-and-fries guy.) Over the years he helped find employees somewhere to park — he used to own Premier Parking — and convinced Melton to make breakfast available before regular opening hours for the construction workers across the street working early hours to accommodate scheduling requests from the nearby hospital. So Giarratana decided to buy the place, uncertain of where it might go or without any restaurant industry experience. "My wife [Lisa] was furious," he says. "I have never seen her so angry. She said, 'You know how to do skyscrapers. You don't know anything about restaurants.'"
"I'll hire people who do," Giarratana says he promised her. Giarratana, who has worked on countless developments around town — including the 505 Nashville building on Church Street, apartments on Elliston Place and the Belle Meade Theatre building on Harding Pike — bought the Elliston Place Soda Shop and trademark. His first order of business was to offer spots on the payroll to Melton and dishwasher Leonard Jones, who has worked for the soda shop for 26 years.
While Melton concedes she cried the last day at the old location, she was happy about accepting Giarratana's offer. Having waited on him for decades, she was confident he could make the soda shop a modern restaurant while respecting its nearly 82-year history. Giarratana brought in veteran restaurateurs Randy Rayburn and Bob Bedell, who now own Music City Hospitality Consulting, for their analysis. "You're never going to make money on this, but we get why you want to do it," Giarratana says they told him.
Of course, with the pandemic, there were delays. But finally, the Elliston Place Soda Shop is set to reopen May 11 at 2105 Elliston Place, just steps east of the original location. Giarratana rented the 1907 Cumberland Telephone Exchange building and set about replicating the original aesthetic. The team researched the restaurant's past, not just in Bibb's era but back when Lynn Chandler bought the soda fountain from the old Elliston Pharmacy. There are tile floors with a mosaic ice cream sundae. There's the 1947 soda fountain that was completely restored by a company in Chicago for $25,000. (Giarratana bought it before he even had a location lined up.) There are the red booths that Melton says look just like they used to — except now they have plenty of legroom, electric outlets and USB ports. Chairs and tables no longer wobble. "You won't end up with a milkshake in your lap," Giarratana says. Shakes are served in the classic fluted glasses. There are the original, restored red stools at the soda fountain and a free jukebox, plus a case at the entrance for the pies. Outside, a replica of the iconic neon sign hangs above the entrance.
There are updates too. "You can't just re-create old," Giarratana says. The new location is two-and-a-half times bigger than the old one (168 seats including some outdoor seating). There are automated dishwashers, a takeout window so you can grab a milkshake on the go and a small stage for singer-songwriter events. Live music will take place the last hour of the evening and during Sunday brunch. Behind the stage is an oversized replica of a painting by John Baeder of the original storefront. There are even a few parking spots, and alcohol on the menu.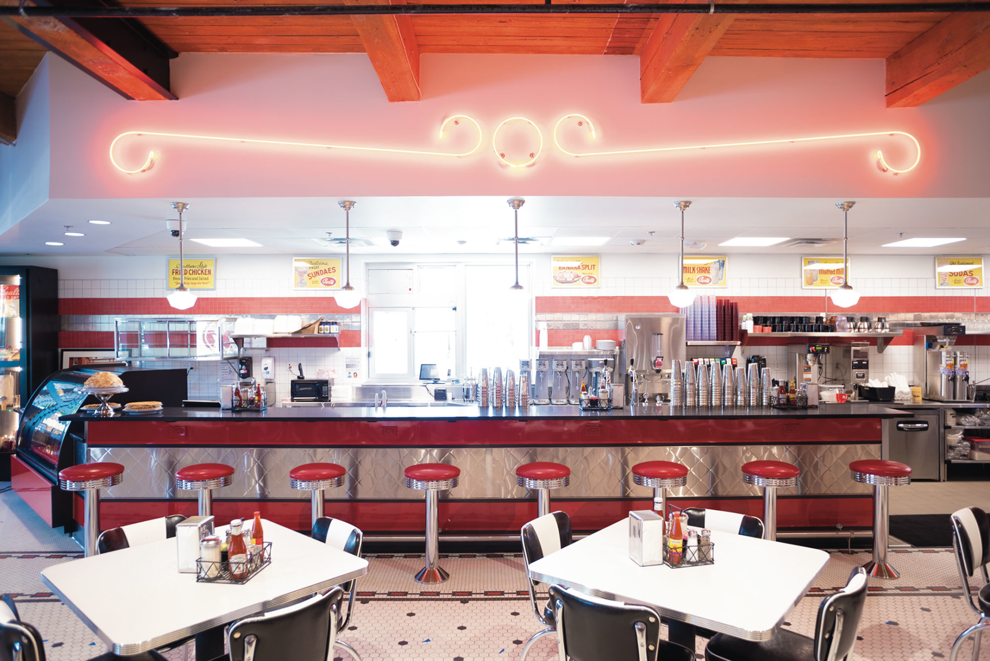 After the past year — and particularly on the Rock Block, down the street from Exit/In and the recently shuttered Rotier's — Giarratana and his team think something that is "not new" sounds pretty good. As there's so much concern about Nashville losing its soul, the team thinks a reasonably priced milkshake and meat-and-three plate may help. They are walking a line of not wanting to be a Disneyfied parody of a soda fountain counter and wanting to honor what came before.
Melton's pies will be a constant. Of course, she'll have some seasonal fruit varieties, but the idea is that you know there will always be chess pie, pecan pie and lemon and chocolate meringue in the case — so if you want to buy a pie for a birthday party, you can swing by and get one.
The restaurant will be open breakfast through dinner Monday through Saturday. It will close at 3 p.m. on Sunday and may be available for private events in the evening that one day a week. They have already been inundated with requests for weddings and bat mitzvahs, for photo shoots and music videos. Singer Kathy Mattea recently posed for an interview shoot on site. But the soda shop wants to focus on the everyday customers — older Nashvillians who remember the original spot, students, nurses and doctors, parents and kids coming by after school, and tourists — rather than special events.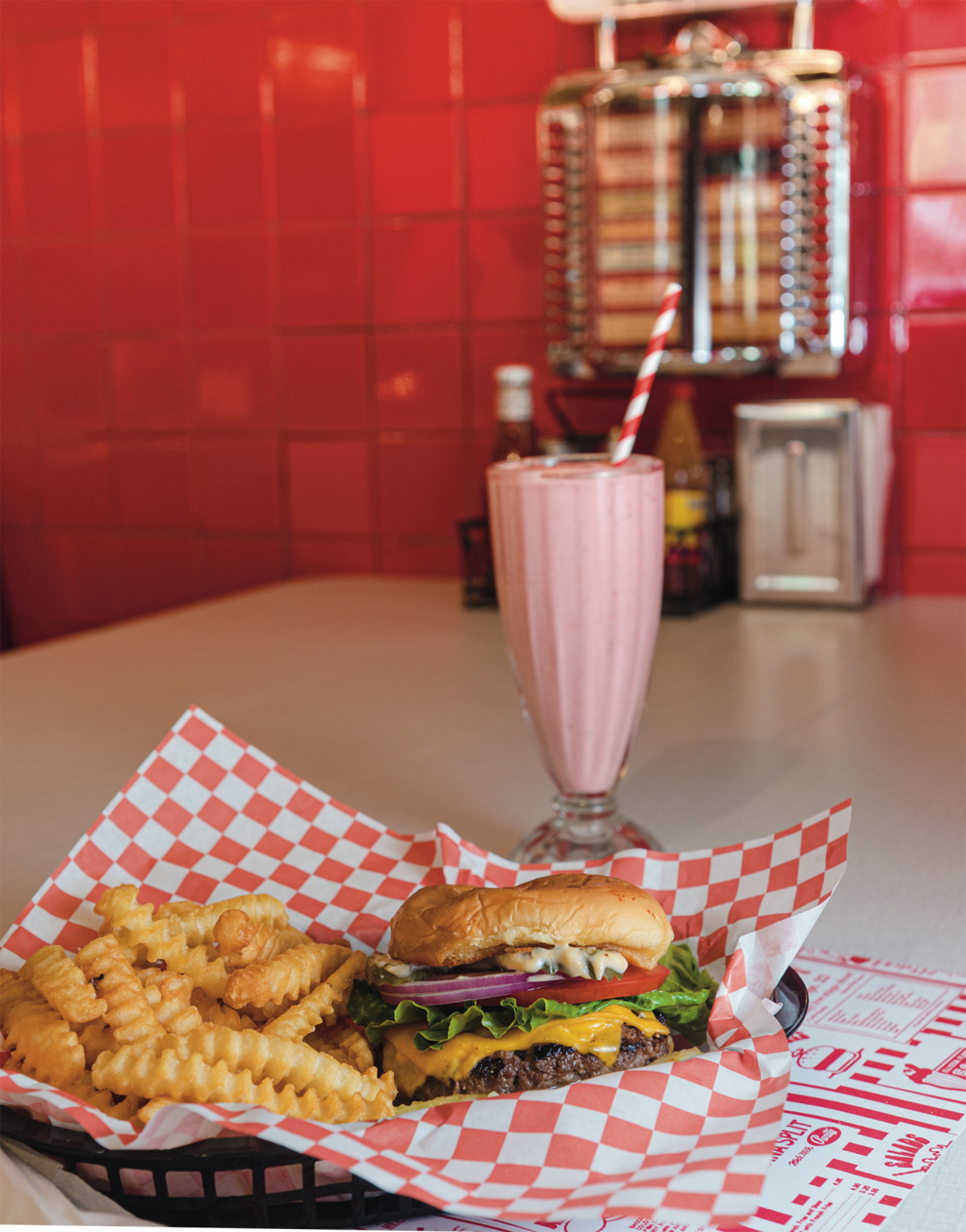 Rayburn and Bedell introduced Giarratana to Craig Clifft, formerly of Cabana, who came on as general manager, and to Jim Myers, who calls himself the soda shop's Minister of Culture. "I'm here to capture and tell the stories of the history and to hold us accountable to that history," he says. A former journalist at The Tennessean, Myers is aware of the risk of high expectations.
"As a former restaurant critic, in some ways this is my personal reputation. I'm the guy who called everyone out on everything. I only get one shot at this so I needed to know that it was going to be done right," Myers says.
That's why Myers went deep into the history, looking at old menus, making sure what was offered on the new menu was both something people like to eat today and something that would have made sense historically. The soda shop brought on some staff members who are Nashville natives and grew up eating at its counters, and staff has been having scratch-cooking competitions to make the best grilled cheese (Lisa Giarratana offered the winning techniques and tips), biscuits and meatloaf. They added gluten-free dishes and veggie burgers and took the Reuben sandwich off the menu — not that it didn't sell well before, but they felt it didn't fit with their desire to focus on the true roots of the joint: Southern plate lunch, meat-and-three, and a soda fountain.
Myers, who is a font of knowledge about all things Nashville — particularly its food history — can rattle off story after story about the soda shop. For instance, Criminal Court Clerk Howard Gentry, who grew up in a segregated Nashville in the 1960s, recounts how a waitress at the Elliston Place Soda Shop would bring him a chocolate ice cream cone outside, as he was not allowed to come inside and be served. George Jones featured the soda shop on an album cover.
Because of the investment and the increased food costs, Giarratana's not certain the restaurant will be profitable in the short term, in part because they are committed to keeping prices affordable. (The meat-and-three will be $9.99, for example.) He says the project is about saving it for the city. Myers says the team has their eye on the bottom line as well as the menu.
You'd be forgiven if you're skeptical. Bringing back a business with sentimental significance takes finesse — others have tried it with the soda shop in the past. This very street is the heart of debates about new and old Nashville. Myers, Rayburn and Bedell all had concerns. But now even Lisa Giarratana, who initially was angry with her husband over his ice cream parlor purchase, is convinced.
Giarratana had an opportunity to sell the business, and was ready to do so, when Lisa stopped him. "Honey, I just wanted to save it," Giarratana told her. "I didn't think we needed to own the thing."
"I think we should keep it," she countered.