The steeple from The Church at Lockeland Springs in East Nashville was sitting on the ground near the church for nearly a year, one of many reminders of the March 3 tornado's destruction. But a couple weeks ago, a crane lifted the steeple back up to its perch. And several weeks before that, the rehabbed neon sign at Weiss Liquors — ripped from its longtime home by the tornado's deadly winds — lit up Main Street again. The steeple and the sign reach toward the sky over two different but historic establishments — the church was built in the early 1900s, and the liquor store has been in its East Nashville location since the mid-'60s. They're beacons of "normal" in a neighborhood ravaged by the storm almost a full year ago.
And yet despite these repairs, many wounds remain — boarded-up windows, tangled metal and lumber, shaggy bits of insulation, blue tarps and the empty wire frames from blown-out signs sprouting up from asphalt like steel daisies. And then there are the more lasting scars. The ways a disaster can reshape a neighborhood, as well as the emotional trauma and the lives lost — specifically, the lives of service-industry workers Albree Sexton and Michael Dolfini.
Woodland and Main streets run parallel from Fifth Street South to Five Points, a roughly one-mile stretch that holds more than 50 food-and-drink-related businesses, many of which have been hit hard by the pandemic. Some of the businesses have reopened only recently with new menus and roofs, while others have yet to reopen and some may never return. For the purposes of this story, we zoom in on a few establishments just along this stretch, a gateway corridor to East Nashville, to see how they're doing and hear about changes they see on the horizon.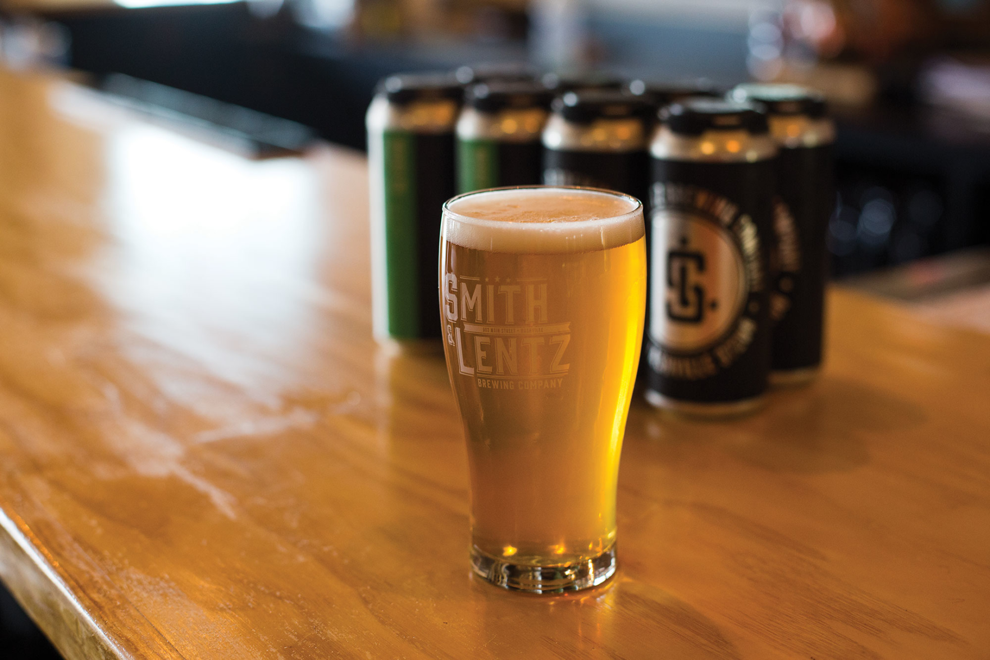 Five Points staple Boston Commons plans to reopen this week. Also this week, Smith & Lentz Brewing is set to reopen for the first time since the storm and after a year's worth of insurance red tape, major structural rehab and refocus. The owners added a kitchen with a wood-fired oven for pizzas and upgraded their back patio, among other renovations. Still, after all this time, just opening the doors can feel like a miracle.
The morning after the tornado, Kurt Smith arrived to see the back wall of the brewery completely collapsed. "It's gone," Smith texted Adler Lentz, who's been his business partner since the brewery opened in 2015.
"We lost everything," Lentz adds.
Despite the damage done to these business owners' buildings, gratitude is a common refrain.
"Luckily no one on our team was hurt," Smith says. "We took it as an opportunity to reset and think about what we are and what we value and what we want to become."
An image seared into Smith and Lentz's memories from March is the Edley's Bar-B-Que catering van flipped over in front of the brewery. Next door to the barbecue restaurant, the Molly Green boutique was mostly leveled. One of its brightly colored cinder blocks sailed through the window of The Grilled Cheeserie a few blocks down the street. Directly behind Molly Green, the tornado took the roof off of Attaboy, which remained closed until October. Attaboy managing partner Brandon Bramhall offers his gratitude to Basement East sound engineer Josh Williams, who darted across the alley to bang on the bar's door as the twister barreled toward them. Williams warned bartenders and guests and also helped usher his co-workers at the music venue to safety. Further down the street, bar stools from BoomBozz Craft Pizza and Taphouse ended up in a neighbor's living room.
"We had stuff on our property from blocks away," says Dollye Graham-Mathews, who owns the 22-year-old Bolton's Hot Chicken and Fish with her husband Bolton Mathews, "and our stuff on other people's property blocks away."
Beyond the physical chaos, of course, was the emotional toll the storm took. "We united, we fed each other," says Graham-Mathews. "With hugs or to just look at each other and shake heads."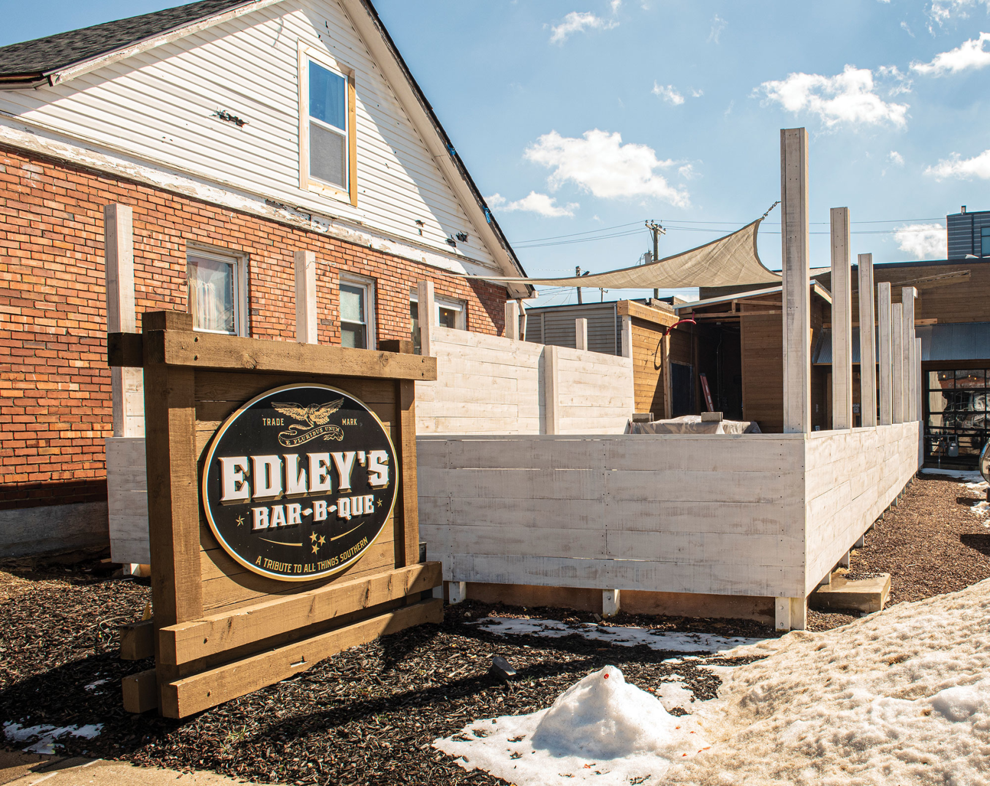 The folks at Edley's, who are in the process of redoing their patio, gave away barbecue sandwiches for two weeks after the tornado and raised $235,000 with Cumulus Media for The Community Foundation of Middle Tennessee. Weiss Liquors kept the doors open from day one, cash-only at first, until the power was restored. And though Koi Sushi & Thai had to close for three months, the restaurant brought in gas-operated woks to serve noodles and dumplings to first responders, neighbors and staff.
Mike Grimes and Dave Brown of The Basement East plan to open fairly soon too, possibly as a safe and socially distanced bar hang, thanks to the venue's patio and 5,000-square-foot space. "As therapy," Grimes says. "Five years ago, we put all our money and resources on the line," says Brown. The business was thriving, they say. But despite significant damage done to the building by the tornado, they are overwhelmingly grateful — grateful that the staff stayed safe that night.
Despite the blur of those early post-tornado days, Attaboy's Bramhall remembers chef Bryan Weaver of Butcher & Bee and Redheaded Stranger bringing food. At The Basement East, Dave Brown remembers many offers of help including someone bringing sausage biscuits.
Wayne Hanan worked at 3 Crow Bar in Five Points for 13 years. He recalls regulars showing up with plywood and drills to board up windows soon after the storm. Longtime owner Bill Carney made it clear any employees who wanted to work would be paid $15 an hour to help clean up. "The first day, the entire staff showed up," Hanan says. "People kept coming by the bar and saying, 'What do you need?' My phone was blowing up."
3 Crow donated hamburgers from the bar's out-of-commission cooler to chef Margot McCormack across the street at Margot Cafe & Bar for a neighborhood gathering. "Everybody was out helping everybody else," Hanan says. "[3 Crow] was a second home to a lot of people. The tornado really helped us see that."
Hanan was part of a recent mass turnover of longtime 3 Crow employees after operation and management changes. That turmoil raises questions about further changes in a neighborhood that has already changed so much in recent years.
McCormack, for example, decided not to reopen her second Five Points restaurant, Marche Artisan Foods. From the kitchen window of Margot Cafe & Bar, she can see progress happening at the former home of Marche as it becomes Shep's Delicatessen. "I know I made the right decision,'' McCormack says. "But I'm a sentimental person. That pulls at the heartstrings for sure."
Meanwhile, McCormack is not going anywhere anytime soon, having shifted breakfast, lunch and dinner to Margot. "It has taken us a full year to fix this patio," she says. The awning had been ripped off in the tornado. Her sous chef Steve Muller passed away unexpectedly. Longtime employees had to move on when COVID closed the restaurant temporarily. "We're hoping to step through the portal of this patio," McCormack says, "to whatever the 'new' is."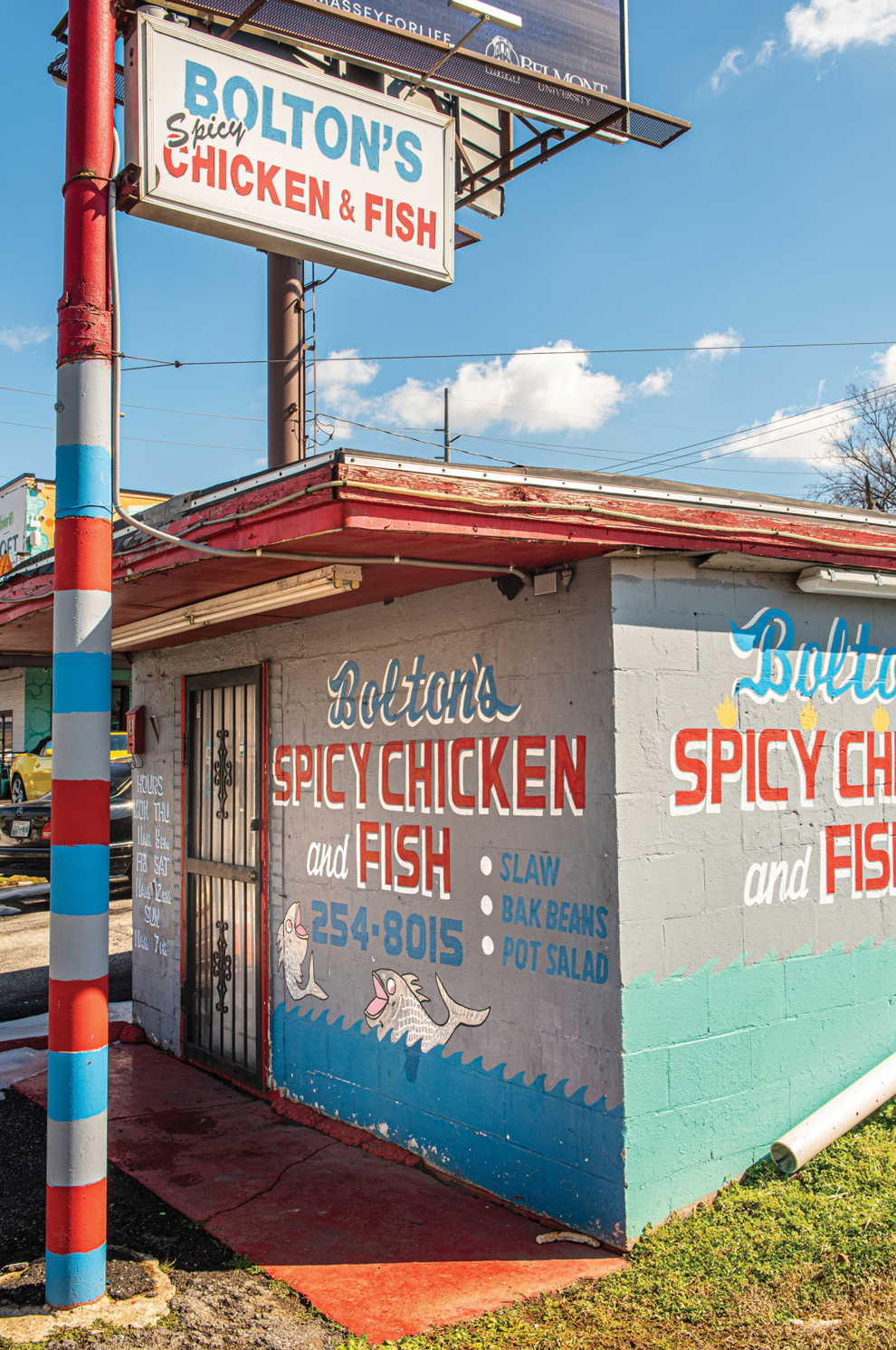 In talking about neighborhood change, McCormack and Laura Wilson of business incubator Citizen Kitchens both recognize their roles in gentrification after the 1998 tornado as they contemplate the future. They came to East Nashville in the early 2000s. Wilson works out of Hunters Station, which became a hub for food, free coffee and supplies after the tornado. She lived in New Orleans for a decade, including during Hurricane Katrina. "Of course it's gonna change," she says, referencing the radical change she saw in her former city after the hurricane. "I want to remember where we came from — contribute to the becoming that also speaks to the past."
"The tornado affected our neighbors," Wilson says. "COVID affects a larger sphere all with different opinions."
Graham-Mathews, whose husband is facing stage 4 cancer, says business is down 75 percent at Bolton's — "a place where everybody came from all parts of town and sat down close to people that maybe didn't have the same background." She recalls an overwhelming generosity and warmth at the restaurant post-tornado, and hopes for a return to that — to conjure the positive parts of those tragic days and keep a spirit of community.
Folks like Lentz hope their reopening, among others, can offer signs of good things to come in accessible ways for neighbors. "I have never felt more attached to a community in my life," Lentz says. "I'm excited to see the people who are still here and deepen our relationships. … We miss them. After all, I'm proud of everybody for keeping our heads up."