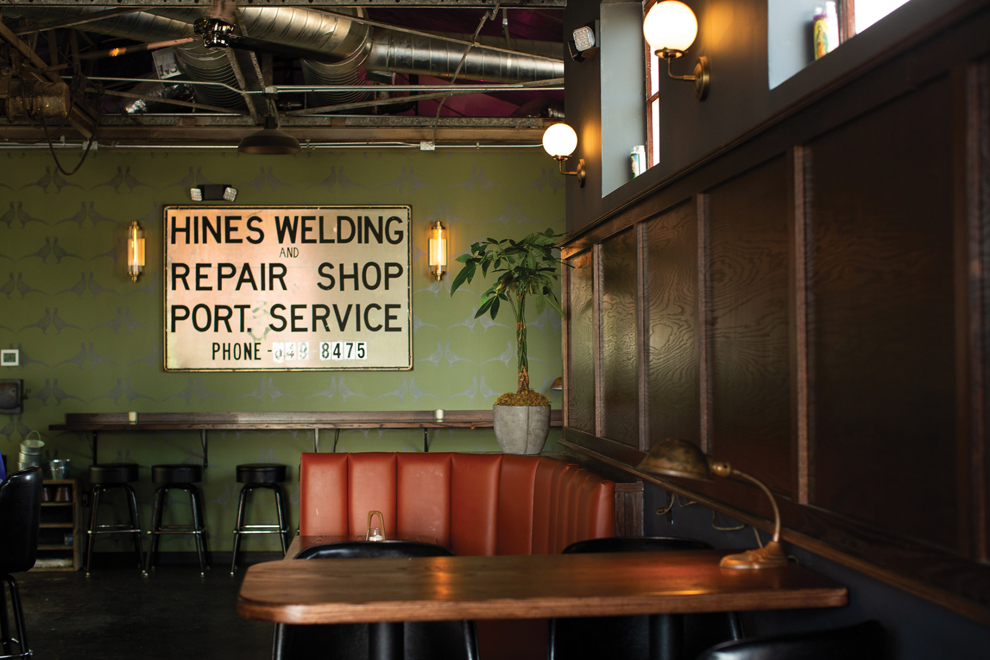 Who'd have thought a couple decades ago that Nashville's long-industrial Wedgewood-Houston would one day be home to a world-class restaurant run by a James Beard Award-nominated chef (Bastion's Josh Habiger). That's not to mention a bevy of art galleries, coffee shops and nightlife spots — as well as a distillery (Corsair) and a cidery (Diskin) — that all call the Chestnut Hill-adjacent neighborhood home.
According to Never Never co-owner Bryan Kenney, the goal at his brand-new Wedgewood-Houston bar is to keep the industrial spirit alive without being disingenuous about it.
"We walked in the space and felt like — it obviously needed a lot of work, and it probably would've been a lot easier to tear it down — but the space itself felt like it had a story to tell," says Kenney, who opened Never Never last month with his brother Jamie and wife Casie. "So we wanted to maintain as much of that blue-collar, welding-shop feel as we could without it being kitschy-industrial or anything like that."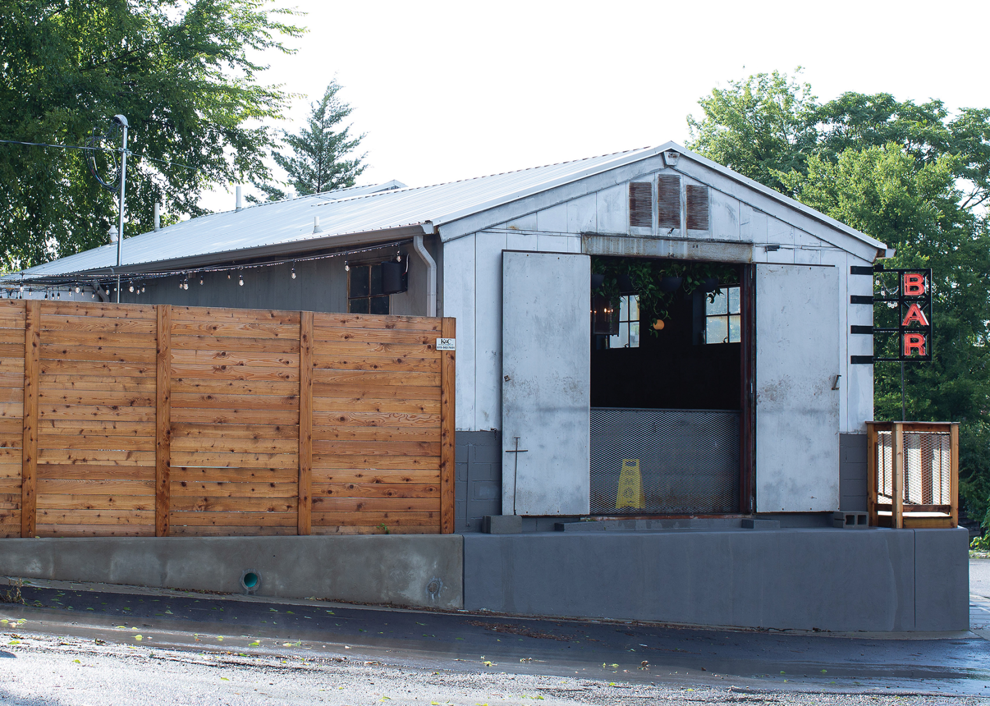 Formerly home to Hines Welding and Repair Shop, Never Never is across the street from Bastion and just a block-and-a-half from the Flamingo Cocktail Club and Coffee Bar. Indeed, the welding-shop feel of the spot is still intact, complete with an old Hines Welding sign on one wall and a pair of industrial fans — now decorative only — adorning another. There's also a lovely patio area out back.
Kenney emphasizes that he wants his business's focus to be on the patrons themselves and the vibe of the space, rather than what goes into the cocktails. "Our cocktails are awesome," he says, "we just want to be careful to not shine too bright a light on the cocktails themselves." The menu reflects that M.O., listing available spirits rather than specific cocktails. On a recent visit, I told the bartender I was in the mood for whiskey. He mixed me up an exceptional whiskey mule, and he made my date a tequila/passion-fruit liqueur/Prosecco concoction that was very refreshing.
Never Never's food menu is slim but impressive, and includes a spicy and delicious chili developed by Sarah Souther of The Bang Candy Company. That's available both vegan and with beef.