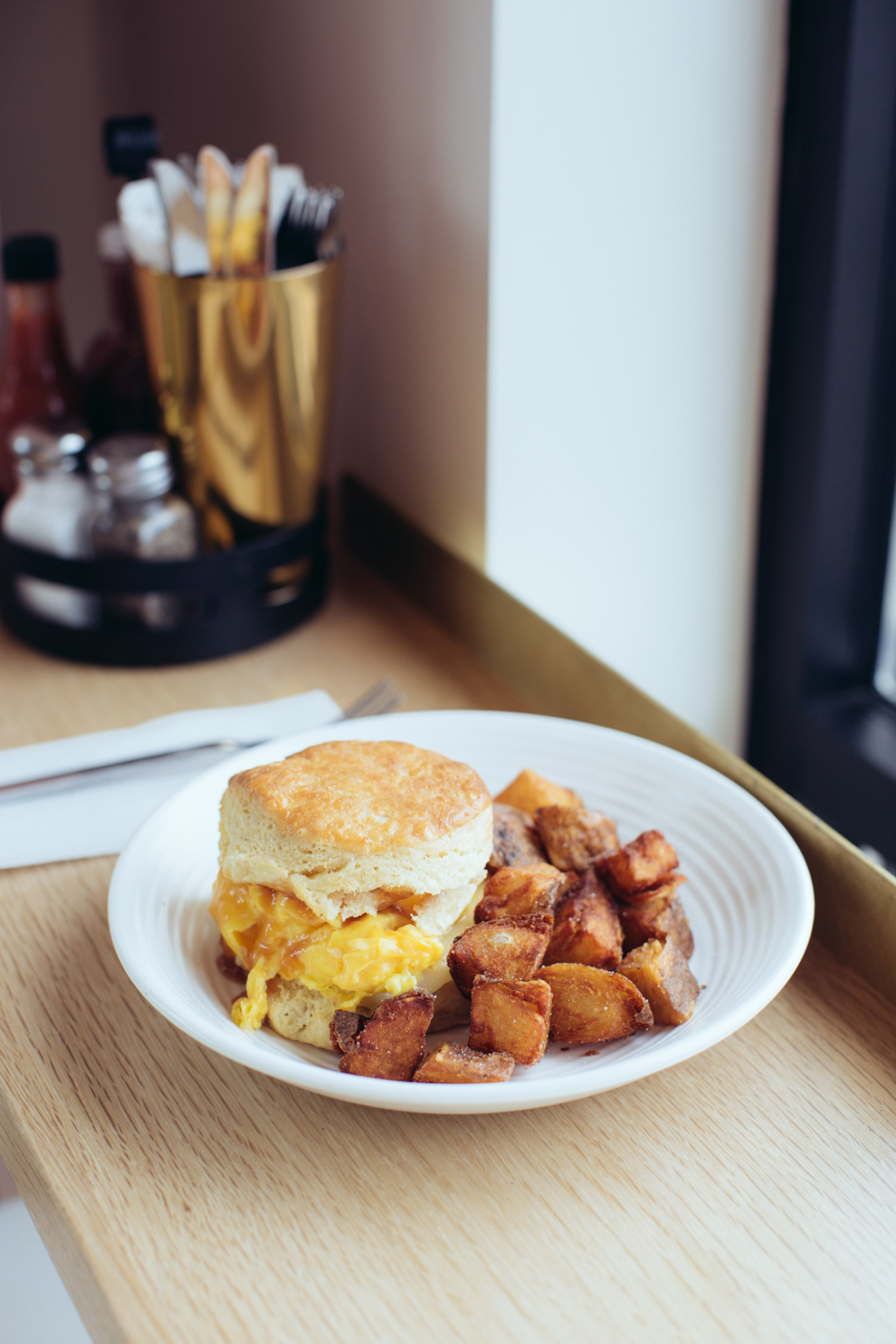 I gave up on brunch. I gave up on fighting for a parking space and maneuvering my way through a maze of hungover zombies only to be told there's a two-hour wait for a $12 plate of eggs. Brunch and I were done. Over!
But then Stay Golden in Berry Hill brought me back, thanks to its 10 Under $10 menu. Items include the ever-satisfying avocado toast, a tempting peach-and-tomato salad, and a yeasted waffle. But it was Stay Golden's local-egg sandwich, The Jam, that sealed the deal.
The Jam ($7) is the best of both worlds, a sweet and savory start to your morning. A buttermilk biscuit is filled with layers of egg, melted cheddar cheese and a generous slathering of sweet seasonal jam. For another $1.50, you could add bacon or avocado, but your extra buck-and-a-half is better spent on a side of crispy potatoes: a generous pile of potato cubes that've been fried until they're satisfying, crunchy bits of starch. (Dip them into the pools of jam that inevitably drip off your sandwich!)
An even more affordable breakfast option is the Coffee and a Bite deal — a cup of coffee and your choice of pastry or breakfast taco (eggs, crispy potatoes, pickled onion, cotija and salsa) is just five bucks.