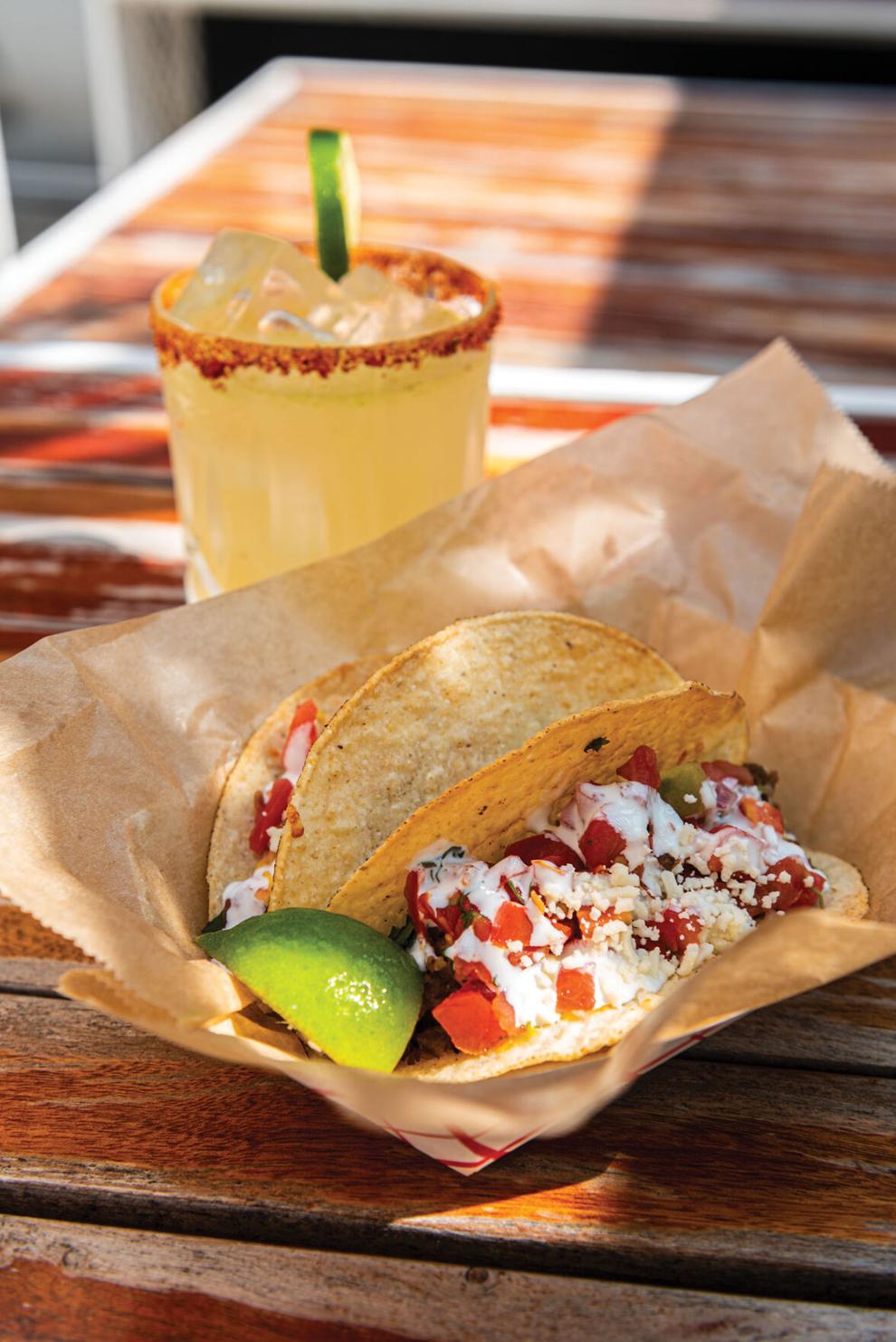 Looking for a neighborhood bite and cocktail on a budget? James and Louisa Green, West Nashville residents and owners of cozy coffee shop Headquarters, have created a Charlotte Avenue oasis with Otto's Bar, which opened late last year.
Otto's makes its home in the space previously inhabited by Andy's Auto Service and celebrates retro Nashville with bits and pieces from around the neighborhood — including the iconic orange booth from the old International Market, repurposed street and mechanic signs reading "SERVICE DEPT" or "MAINTENANCE CENTER," and a name that's reminiscent of timeless neighborhood shops like Andy's (or Betty's, or Fran's, etc.). With its giant palms, a vintage green settee, rattan chairs and mint-green high-top tables, Otto's has an eclectic utility-meets-glam style.
But it's not too extravagant. You can get two tacos ($2 each) and a margarita ($6) on Tuesdays for just $11 total. Continuing with the old-school theme, Otto's 1980s Tacos are a throwback to the "American style" hard-shell, shredded cheese, lettuce, beef tacos the Greens enjoy making at home. But here, the tacos are equipped with delicious upgrades such as a light but crispy shell, fresh pico, crema, zesty seasoned meat and cilantro. If you're in a street-taco mood, Otto's has those too — and they're good. (I like chicken for their street tacos and beef for the 1980s, but it's your call.) Vegetarians and vegans — they've got you covered with The BE-Hive's vegan chorizo as well as vegan cheese for just 50 cents extra. Their margaritas pack a punch with fresh-squeezed lime for a sour but refreshing flavor.
Be sure to stop by for Otto's other weekly specials: Happy hour Tuesday through Friday from 4 to 6 p.m. ($10 cheese boards, $5 house wine, $1 off drafts and well drinks) and Wine Wednesday ($5 house wine and $10 cheese boards). I know I will!