If you're one of the hundreds of people traveling up and down 12South at 3 mph on weekends keeping the rest of us from getting to Publix, you've probably been keeping track of two major restaurant developments going up at the northern end of the popular commercial district. In a sure indication that I'm a lifelong Nashvillian, I'll tell you exactly where they are with relation to what used to be there (the second-most popular way to give directions in town after describing the closest church or liquor store to your destination).
Emery Wood Fired will be the first to open at 2500 12th Ave. S. in the site of the former dry cleaners. That spot was just about the last open neighborhood services company in the now tourist-centric cluster of bars, restaurants and boutiques. Emery will fire up their ovens in time for an announced Sept. 14 opening, and reservations are already being accepted on the restaurant's website.
The impressive Emery building inexplicably has "est. 2020" inscribed on its signage, but perhaps that's an acknowledgment to when my colleague William Williams first shared the news in his post on the Nashville Post that the team behind The Stillery had plans to build out the former cleaners as a restaurant revolving around wood-fired foods like pizzas, steaks, seafood and burgers.
Just catty-corner across the street from Emery will be The Butter Milk Ranch, a nice homage to the former resident of the space, the bygone Katy K's Ranch Dressing clothes shop. The restaurant will be at 2407 12th Ave., and popular local chef Edgar Pendley is already advertising for staff in advance of an imminent opening. (Considering that Pendley is widely acknowledged as one of the top open-fire chefs in the region, Emery's placement is a bold move, but we've always got room for more great smoked meat.)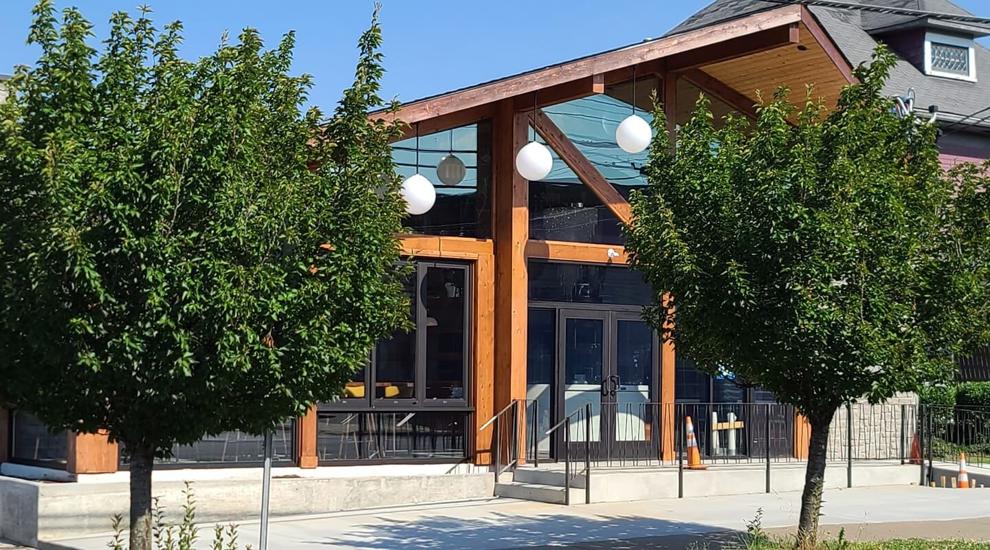 The Buttermilk Ranch's Facebook page promises an interesting concept combining a small batch bakery with "day dining," basically breakfast, brunch and lunch food. This also sounds like something that could go over big time with the bachelorettes and other tourists who have started flocking to the area.
The build out looks pretty much complete, so it shouldn't be long until we can find out exactly what they have going on in there. Preferably in the middle of the day in the middle of the week between party posse departure and arrival days.