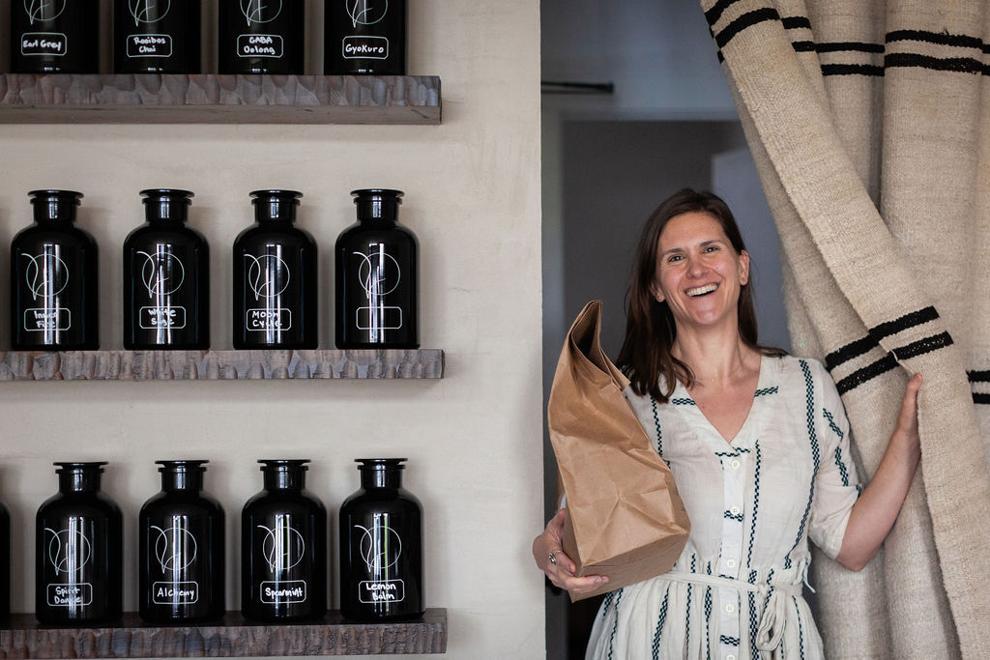 Nashville tea expert Sarah Scarborough isn't new to 12th Avenue South. But she has new ideas for how best to experience the ancient beverage from a familiar location.
In May, Scarborough opened the Tea Huntress studio in the old Firepot Nomadic Teas shop location in 12South. From the studio, you can do more than just buy tea (although those are available, loose leaf, by the ounce). Instead, the studio is a place where you can experience all things tea-related, including tea ceremonies, classes and even both tea and tarot sessions and reiki and tea sessions. Next week, on July 23, you can see for yourself how tea is taken to the next level at a full-moon tea ceremony. Reserve your space online (prices are $40-$50).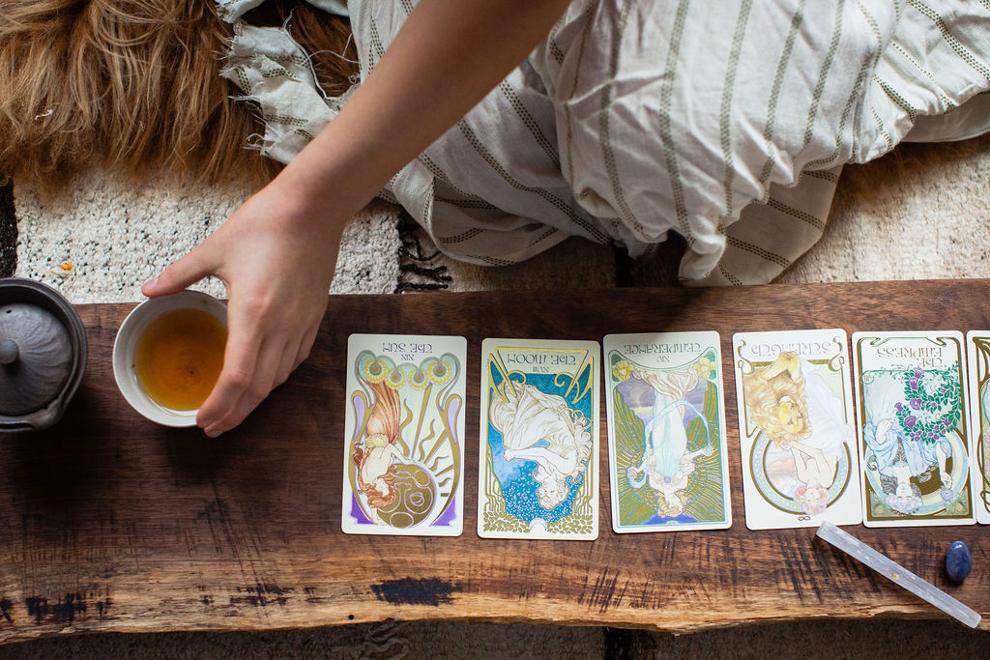 Or you can sign up for quarterly memberships, with which you'll participate in seasonal rituals. Memberships are $150 for the season or $600 for the year. Bespoke tea sessions, conducted via Zoom, allow you to buy custom-made teas based on conversations you have with Scarborough about your goals and wellness needs.
Whether you take a class, attend a ritual or just wander into the shop, you'll learn about tea's medicinal properties as an aid in meditation and relaxation. Learn to buy the right tea wares, bowls and books for your tea practice. The new studio is the homebase for the Tea Huntress brand, where Scarborough formulates and blends teas.
If tea isn't your thing, Tea Huntress might make it so. Scarborough wants Nashvillians to think about tea in ways other than the British alternative to coffee. "There is much confusion around tea — what type to choose, how to steep, which teaware to use," she says. "It is my greatest pleasure to demystify tea."
Tea Huntress is located at 2905 12th Ave. S. and is open for browsing Monday through Friday 10 a.m. to 2 p.m. or by appointment. Classes may take place outside store hours. Appointments are available both in person and remotely.