If, like me, you've been a big fan of Vivek Surti's South Asian American dinner parties at Tailor, I've got some great news for you. Almost a year ago, the chef and his general manager Heather Southerland announced that they would be moving from their original location sharing the St. Stephen space to their own new home at 620 Taylor St. Now, Tailor has finally begun accepting reservations for dinners beginning on Aug. 11.
In his new 2,000-square-foot space, Surti will have plenty of room to cook and entertain the 40 diners he can host for two seatings a night, Thursday through Sunday at 6 and 8:30 p.m. The expanded kitchen will allow the Tailor staff to offer even more farsan, a selection of Gujarati snacks, Indian breads and grilled items that were always a part of any meal at Tailor. 
The multicourse meal will still feature dishes inspired by Surti's experience as a first-generation American of Indian descent, with the chef regaling assembled diners between courses to share the context and inspiration of each course. A thoroughly engaging and entertaining host as well as an accomplished chef, Surti quickly became a darling of local, regional and national culinary media after opening in 2018, earning spots on Bon Appetit's Hot 10 list of America's best new restaurants and Thrillist's list of 12 Best New Restaurants in America, not to mention a nod as a James Beard Foundation semifinalist for Best Chef: Southeast in 2020.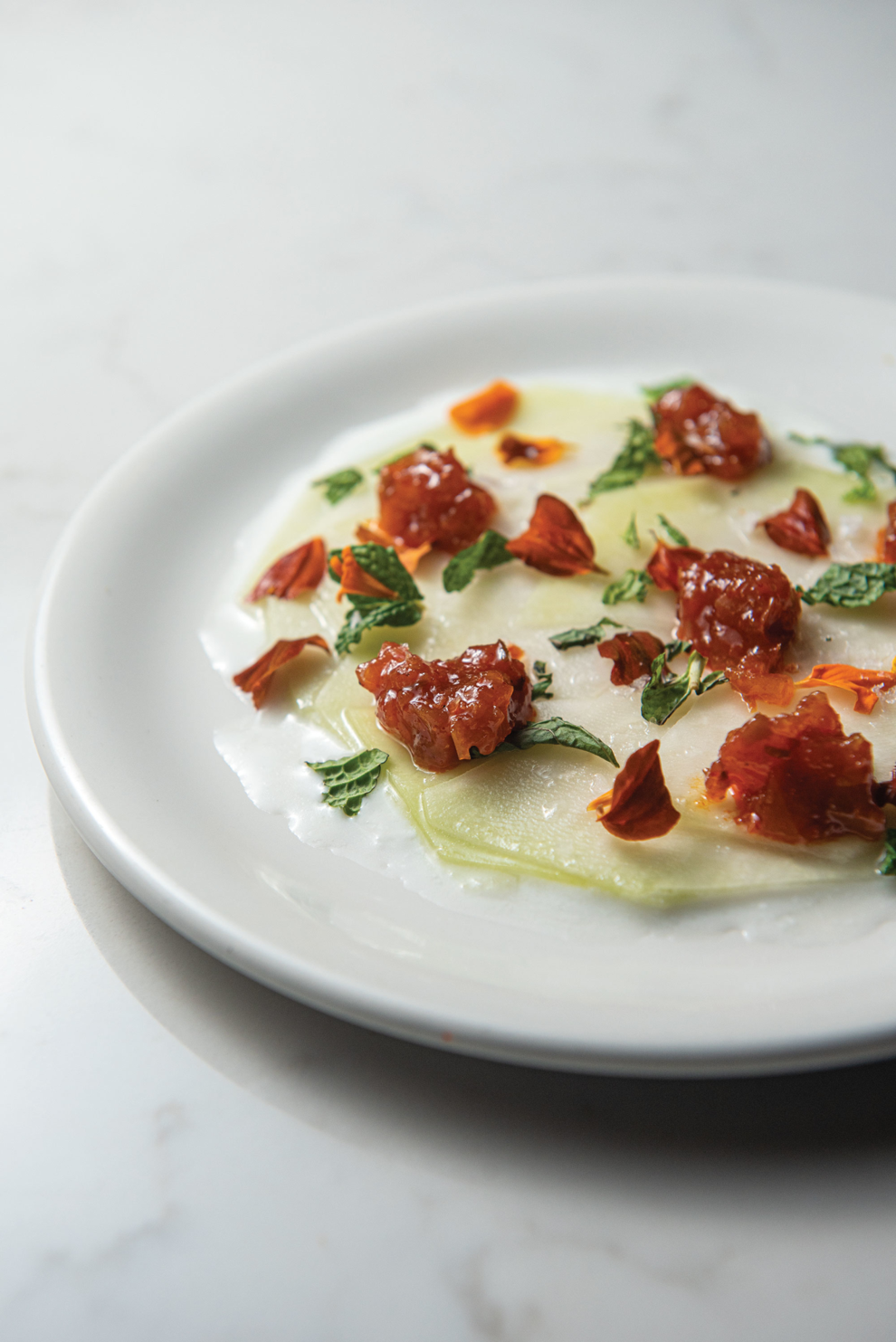 That's why it was so painful for local fans to have the beloved restaurant snatched away after less than three years, but the new space will doubtlessly be worth the wait. Working with the design team at Pfeffer Torode, Tailor 2.0 will feature new design elements like a traditional Gujarati rounded-top arch carved into the bar cabinetry, which also appears in the dining room entrance. Surti has brought the showpiece crystal chandelier from his childhood home to add a familiar touch to the new space, and six additional chandeliers have been spread out throughout the space to illuminate textures and fabrics on the walls. 
The name of the restaurant refers to Surti's family name and a traditional profession of his ancestors. Tile work features small tiles that look like stitches to offer a nod to tailors of the past. The butcher-block countertop has also made the trip down Taylor Street to offer another familiar touch for longtime fans.
Most importantly, Surti and Southerland intend to rekindle the sort of high-touch service that complemented the creative and delicious experience to make a meal at Tailor so special. The fact that they have their own space will allow them to offer guests spots to mingle before or after a meal — as opposed to before, when they needed every inch of space just to seat and serve. Rather than waiting at the bar of a different restaurant to be seated or heading somewhere else for a post-meal nightcap, you should now be able to make an entire evening of it at Tailor, starting on Aug. 11. 
Surti hasn't released details on his grand-opening summer menu yet, but since he's had a year to plan it, you can expect it will be marvelous. Jump on those reservations soon, because there are a lot of hungry Tailor fans who have been waiting for this news!