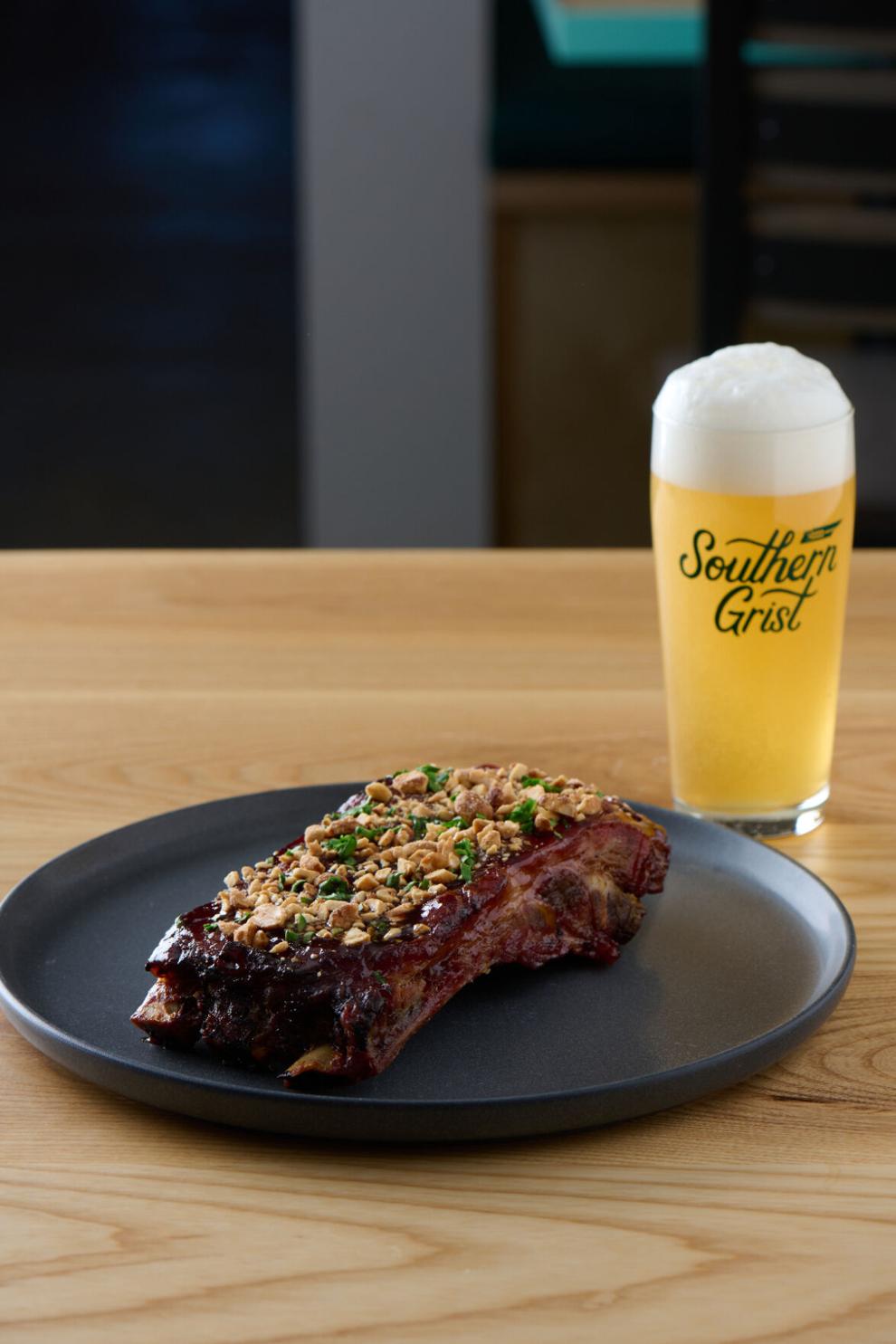 When Southern Grist Brewing Co. opened its first production facility and taproom on Porter Road in 2016, the cozy space quickly became a popular neighborhood hang. Working from what was basically a glorified home-brewing system, the brewery put out dozens of fun beer variations that patrons could pair with a simple offering of pizzas from 312 Pizza Company, pretzels and beer cheese. In the five years since, the trio of owners — Kevin Antoon, Jamie Lee and Jared Welch — have seen some pretty remarkable growth.
A second location in the Nations offered huge growth in production capacity and introduced their beers to a whole new part of Nashville. However, their original location was quickly growing too small to hold their operations, and frankly, the building had developed from "charmingly shabby" to "in serious need of repairs."
When the three friends came across the opportunity to purchase a building at 754 Douglas Ave., they jumped at the chance. Production will remain at their Nations location with its 15-barrel brew system, but the new Douglas outpost will be a real gem. In addition to dedicated parking (a scarce commodity on Porter), the new taproom will feature more than double the number of taps than at other locations. With 40 tap handles, Southern Grist aims to feature about 25 of its beers at any one time.
A host stand and small to-go area near the front door will sell four packs of Southern Grist beers. Three big-screen televisions will focus on local sports teams, but the owners emphasize that it's not a sports bar.
Anxious to maintain the neighborhood taproom vibe, they will make the focus of the new building a wraparound bar. The front patio and bar area will revolve around counter service, and the entire food menu will be available throughout the building. However, the back half of the new Southern Grist and the second patio will showcase an additional new focus — really good food.
The restaurant operation will be called Lauter, after the brewing process of separating the mash into used grain and clear liquid called "wort." In much the same way, Lauter will be a separate entity from Southern Grist, in part to comply with some rather arcane beer and spirits regulations, but also to shine a special spotlight on the food offering.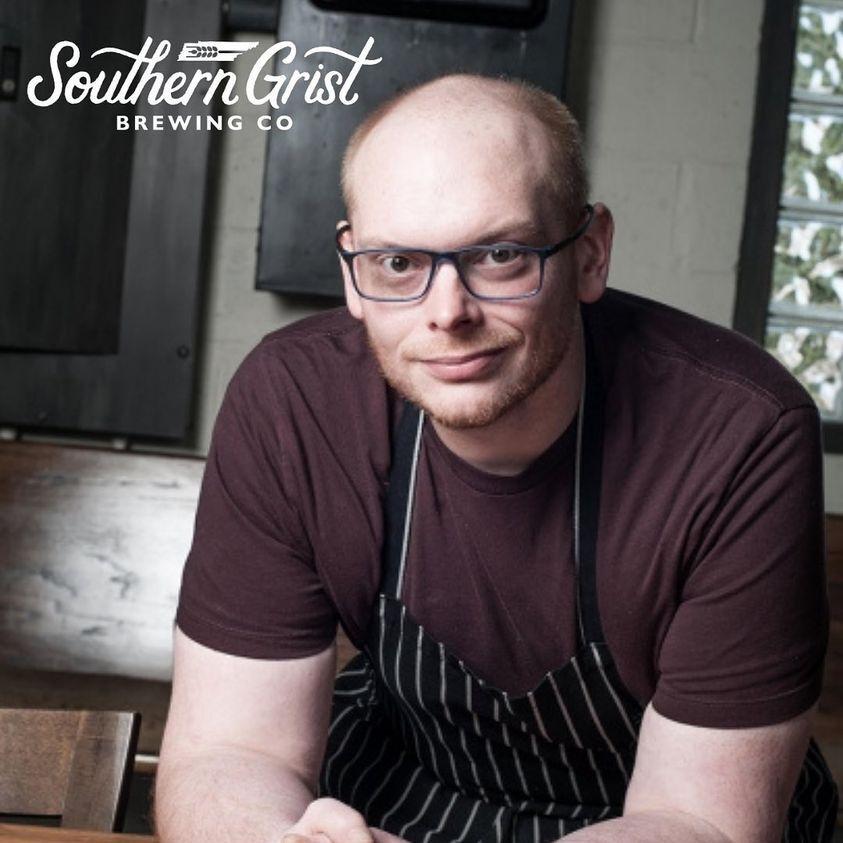 To run the kitchen, Southern Grist hired Andrew Coins, a very talented chef who has earned a vaunted reputation for his work in Charleston, S.C., and most recently for helming the kitchen at Miel. Coins also brought sous chef Kenji Nakagawa with him from Miel, another major feather in Southern Grist's cap considering Nakagawa also worked in some of the city's best kitchens, including for many years with Deb Paquette.
The fact that these two kitchen pros have so much experience is critical to the Southern Grist owners, because they never got much past pretzels and pizzas in the past. Coins had a big influence on the design and equipping of the new kitchen at Lauter, which is pretty large and modern for a taproom. He also helps manage P&L and sourcing for the restaurant, freeing ownership to continue to concentrate on their beer. 
"Our vision was to put complete trust in our chef," says Antoon, "and we wanted to do it the right way. Our beers tend to push the boundaries of beverages, and we want our food to do the same thing. We're focused on being the best brewery we can be, and we want the restaurant to be the same way."
"We want to introduce people to our beer through our food, and our food through our beer," adds Lee. 
Between Coins and Nakagawa, Lauter will feature an internationally inspired menu with seasonal changes and locally sourced ingredients. "We're making everything we can in-house," promises Coins, "including our ramen noodles." A sneak peek at the menu reveals a blend of four to five bar-centric snacks, a half dozen shareable apps and a few larger dishes that will change as specials. Prices range between $8 and $24, so it will be easy to make a meal out of a few plates to share over beers.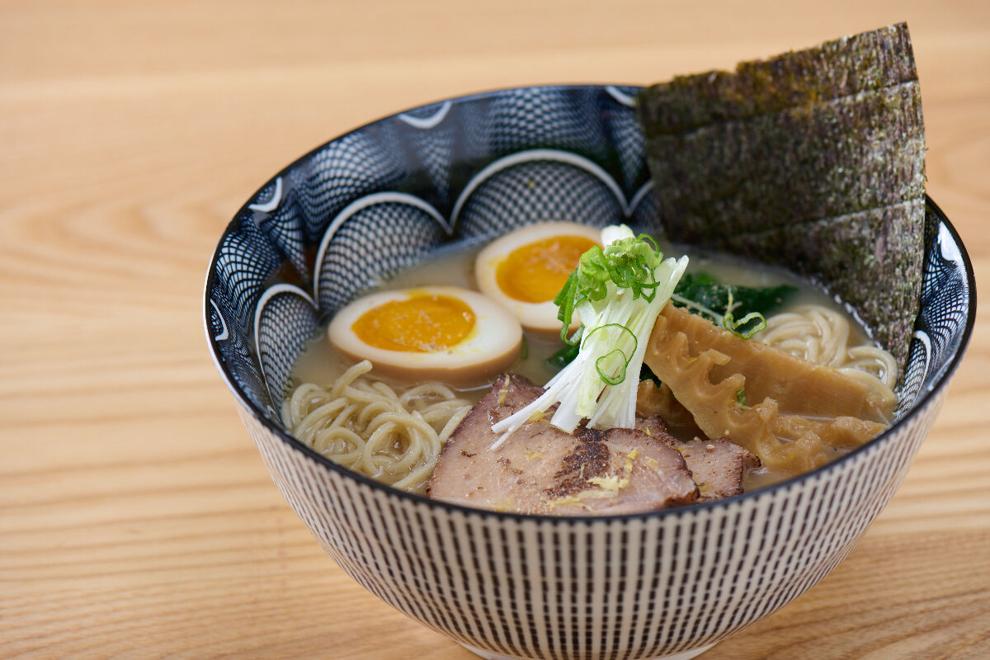 I'm particularly intrigued by dishes like koji-marinated fried chicken with hot honey and togarashi off the snack menu and the slow-cooked short rib main plate, lacquered with tamarind and honey molasses. With around 100 seats indoors and patio seating for 60-plus more, Lauter will be a full-fledged restaurant operation, and the chefs are already starting to plan for some special tasting events in the future. 
The interior of the new space is a real upgrade, with gorgeous woodwork courtesy of local artists High Plains Drifter. The butcher-block-clad bar is particularly striking, and the servingware puts off a real Pottery Barn vibe, because that's where it all came from.
Initially, Lauter will probably offer a shorter version of the same menu for lunch and late-night on weekdays, and may add some brunch items for the weekends. Southern Grist's last night of operation at Porter will be Sunday, Nov. 28, and they'll spend the week after Thanksgiving training at Douglas and hosting some small friends-and-family services. The first week of December, they'll finally welcome the drinking and eating public into their new location with the same hours that they've always had: 11 a.m.-10 p.m. on Monday through Thursday; 11 a.m.-11 p.m. Friday and Saturday; and 11 a.m.-8 p.m. Sunday.