An Atlanta steakhouse known for its strict dress code and New Orleans-inspired menu is slated for SoBro.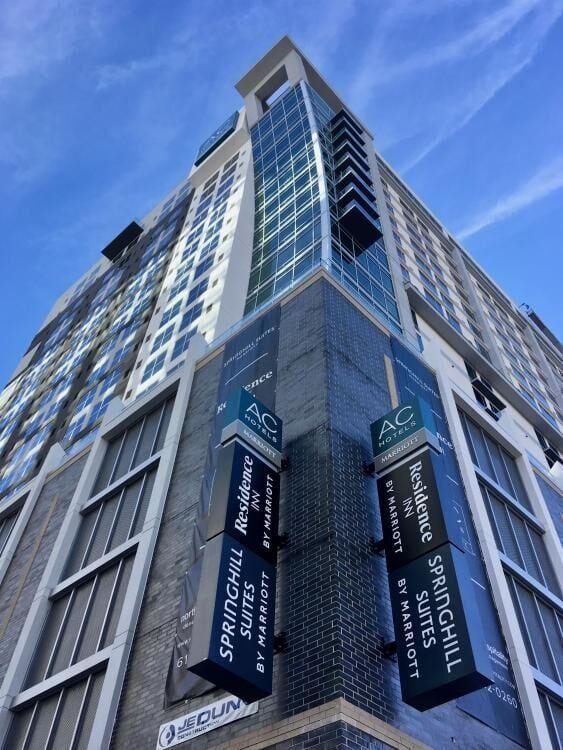 According to a permit application, Hal's The Steakhouse seemingly will take a street-level space in the tri-branded Marriott Hotel tower located at the southeast corner of the intersection of Korean Veterans Boulevard and the former Fifth Avenue South. The general address is 410 Rep. John L. Lewis Way.
Hal Nowak founded Hal's in Buckhead in 1990, with that location seemingly the brand's only restaurant. The company dress code offers 11 items that are not allowed, which would rank Hal's in the upper tier of Nashville restaurants if operating today.
The Hal's menu shows appetizers ranging from $13 to $17, with entrees in the $30 to $78 range.
Officials with both Hal's and North Point Hospitality, which owns the property, could not be reached for contact regarding a planned opening date.
Nashville-based Remick Architecture will handle the design of the space, according to the permit.
Hal's fares well with both Tripadvisor and Yelp reviewers, with an average of four stars (of five) of 820 reviews on the latter.
The tri-branded Marriott hotel building offers one other street-level restaurant: Calacas Mexican Cuisine, which fronts KVB.
This article first ran via our sister publication, the Nashville Post.