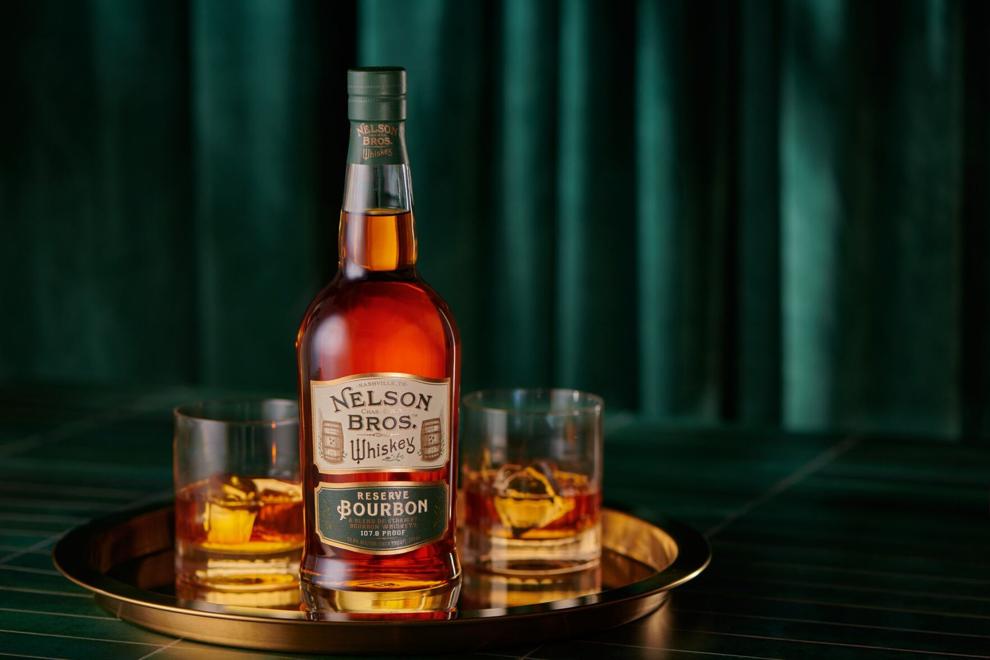 Since brothers Andy and Charlie Nelson first announced the rebirth of Nelson's Green Brier Distilling more than a decade ago, there's been a little confusion in the market about their product lines. Some of this was self-inflicted, and none of it really mattered when it came to whether the whiskey in their bottles was any good. (It was!)
Starting up, the Nelsons came out of the gate hot with their successful Belle Meade Bourbon, a delicious aged whiskey sourced from a distillery in Indiana. Some questioned what their role was in the creation of this product, and I'll continue to shout that I don't care what state a product is in when it undergoes the chemical reaction converting grain, water and yeast into whiskey. If Andy and Charlie had the capital and the facility to distill at scale from the very beginning, I'm sure they would have.
Instead, the Nelsons concentrated on choosing, blending, bottling (and yes, marketing) Belle Meade Bourbon to demonstrate that they belonged on the spirits stage as talented entrepreneurs, all the while paying homage to their great-great-great-grandfather, who originally started Green Brier in the 19th century and grew it into the largest Tennessee whiskey band of its time. Belle Meade won numerous awards from spirits competitions, especially for some of the exotic barrel-finished versions that the Nelsons have created over the years.
They did eventually purchase their own relatively small still, which they installed in their facility in Marathon Village. While Andy learned how to distill on his new equipment, quality and efficiency improved steadily. The primary product that comes off of that still is their Nelson's Green Brier Tennessee Whiskey, the first local product from the distillery since 1909. 
Although their Tennessee Whiskey doesn't yet sell as much as large bourbon brands, including Belle Meade, it is still very close to the brothers' hearts, especially because it comes from an old family recipe. In fact, the Nelsons have discovered several different whiskey recipes in their research of their triple-great-grandfather Charles Nelson's papers. That dedication to history is integral to their company's ethos. Even as they continue to honor their heritage with their Tennessee whiskey, Andy and Charlie are now looking to the future and stepping out into the spotlight with the launch of a new line of whiskeys under the Nelson Brothers Whiskey brand. In order to continue their expansion across the entire United States, the Nelsons must still depend on larger facilities to produce these whiskeys until they someday build their own massive modern distillery.
The difference is that instead of just choosing barrels that were made by someone else years ago, the Nelsons are now working directly with two distilleries in Indiana and Kentucky to create a new product based on their own recipes. They take control of the spirits as soon as they enter the barrel and are responsible for where, how and how long they are aged in multiple locations around the region. Again, their intention is to bring all their babies home to Tennessee when they build the rickhouses that will accompany a new distillery someday.
The two new products are made with high-rye mash bills, a favorite characteristic of Charles back in the day. But these whiskeys are definitely the creation of Andy and Charlie.
The first release is Nelson Brothers Classic Bourbon, a 93.3-proof whiskey that has the backbone to shine through in classic cocktails, but is also smooth enough to sip neat. While there is no age statement on the bottle, the Classic Bourbon has definitely spent enough time in oak to soak up some color from the new charred barrels, and the expected vanilla Coke aroma comes through on the nose from the wood, along with some nice baking spice character from the high-rye recipe. The first attack on the palate is also quite pleasant, with fruity rye notes and a bit of chocolate and pepper evident on the relatively long finish. At an MSRP of $36.99 for a 750-mL bottle, I feel like this a great value for the product, especially when you consider the proof premium over some other popular 80-proof offerings like Jack Daniel's and Jim Beam. It's definitely still a little young, but as their stores of whiskey increase, hopefully the Nelsons will be able to leave some of the barrels in the rickhouse a little longer and have more options to pick from for their blends.
Their second new release is technically the same juice, but more like the cream of the crop. Nelson Brothers Reserve Bourbon represents the brothers' favorite lots of barrels used to make Nelson Brothers whiskey. They have chosen barrels to set aside and blend into a premium product that they bottle at a robust 107.8 proof to showcase the nuances of the whiskey a little more aggressively.
The higher proof covers up the delicate caramel elements on the nose, but you wouldn't want to be cramming your schnoz in the glass anyway, lest your nostril hairs catch fire. Instead, let it waft its way out of the glass, and you'll be rewarded with delicate cherry and molasses aromas, sweet and slightly pungent. In the glass, Reserve definitely asks for a snifter and maybe a small ice cube to smooth it out a bit as the flavors unwind on the palate. Ahh, there's that vanilla and a bit more caramel, like an upscale Rolo. Peppermint shows up on the tongue late in the game, encouraging another sip. 
At $59.99 a bottle, it's definitely a sipper, but I don't think it will be one of those hard-to-find white whales that people chase in tiny rural liquor stores. I hope that availability will remain strong so that it can become part of my regular rotation.
What does this new "brand within a brand" mean for Belle Meade Bourbon? Well, it's not completely going away, but Nelson Brothers will be the more widely available bourbon brand for the company for the foreseeable future. Bars that have pushed Belle Meade for a decade will see their supplies transition to the newer bands, but Belle Meade will probably still make appearances as the name for special small-batch releases by Nelson's Green Brier. Think of seasonal special editions.
Nelson Brothers and Green Brier Distilling appear to be here to stay, and hopefully they'll continue to grow. It's nice to see the brothers continue to honor the family legacy that inspired them to get into the business at the same time as they put their own unique stamps on the spirits industry. 
In the official announcement of the product launches, the brothers address where they've been and where they're headed. "Nelson Brothers marks a new chapter for Nelson's Green Brier Distillery," says Andy. "It honors our great-great-great-grandfather Charles Nelson's legacy while building on our rich family heritage. It is only fitting that we celebrate the launch of Nelson Brothers in Nashville, a city that has shown our brand so much support over the years."
 "The response to Nelson's Green Brier Tennessee Whiskey has been overwhelming, and we are excited to build on that momentum with the launch of Nelson Brothers," adds Charlie Nelson. "Our goal is to build a portfolio that can offer whiskey lovers an option for every occasion." 
Both Nelson Brothers Classic Bourbon and Nelson Brothers Reserve Bourbon should be available in the local market now with plans to expand across the country in future months.