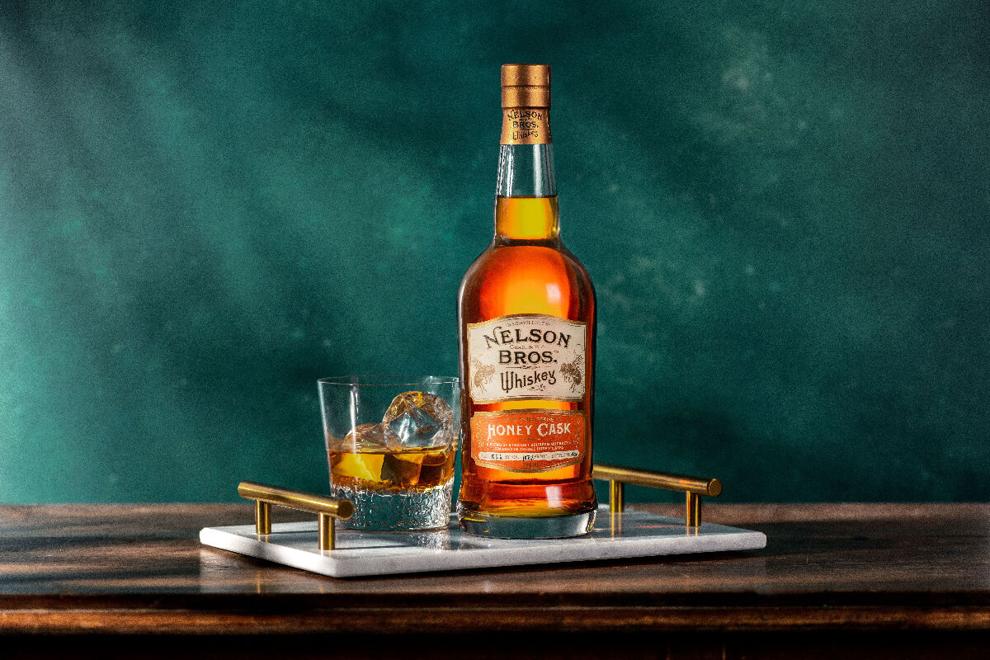 Fans of the wildly popular Nelson Brothers Honey Cask Finish whiskey probably already know that the distillery will be releasing the extremely limited supply at their facility in Marathon Village on Saturday, May 27, so all I'm doing by sharing this info is probably making the odds of you finding a bottle even thinner. Sorry about that, but news is news.
Each year the distillery offers a few specialty products that are only available for purchase in their gift shop, but Honey Cask has traditionally been the one that garners the most attention. It was previously released under the Belle Meade brand; this is the first year that Andy and Charles Nelson are putting their names on the bottle. They have again partnered with TruBee Honey to create this remarkable spirit by filling used bourbon barrels with honey to allow the delicious sticky gold to fill the pores of the oak casks. This creates a barrel-aged honey for TruBee to sell in addition to a goldmine of a barrel for the Nelsons to refill with their whiskey to finish it for an additional 6-8 months.
"The Honey Cask Finish is a crowd favorite, and we look forward to bringing it back each year," says Andy Nelson. "This product is unique because the bourbon isn't flavored with a syrup or liqueur, but aged in a cask-finished barrel coated in locally sourced honey to add a natural quality."
The result is a beloved bottle that exhibits the contribution of the bees to the honey, the honey to the barrel, and the barrel to the whiskey, so you can expect floral notes, fruity characteristics, vanilla, caramel, baking spices, pepper and wood. It really is a spectacular spirit most years, and I can't imagine the name change making much of a difference this year.
Released at a proof of 107.2, the honey will probably salve any burn from the relatively high alcohol content, and that proof level is better for detecting the extraction of flavors from the barrel. A swarm of fans will descend on the distillery at 1414 Clinton St. well before the time that sales start at 11 a.m., so get there early for your chance to pay $199 for a bottle.
To keep you occupied while you're in line, Nelson's Green Brier will provide the chance to purchase specialty cocktails and food from assembled trucks, and can you shop for additional products from the distillery. (I'm hoping that they'll have some way to hold your spot in the line while you shop for food and drink, because everybody knows that there are no cuts, no buts, no coconuts!) Honey Cask is limited to one bottle per person, so bring a friend or be prepared to discover you have a lot of friends waiting when you arrive home with your bottle.
"This year, we are thrilled to donate a portion of the proceeds from the release to the Tennessee Beekeeper Association," says Charlie Nelson, co-founder of Nelson's Green Brier Distillery. "TBA supports beekeepers across the state with educational grants, trainings and awards to promote modern, scientific beekeeping. Without the bees producing this delicious honey, we couldn't continue to make our Honey Cask Finish bourbon."
It's gonna be sweet!