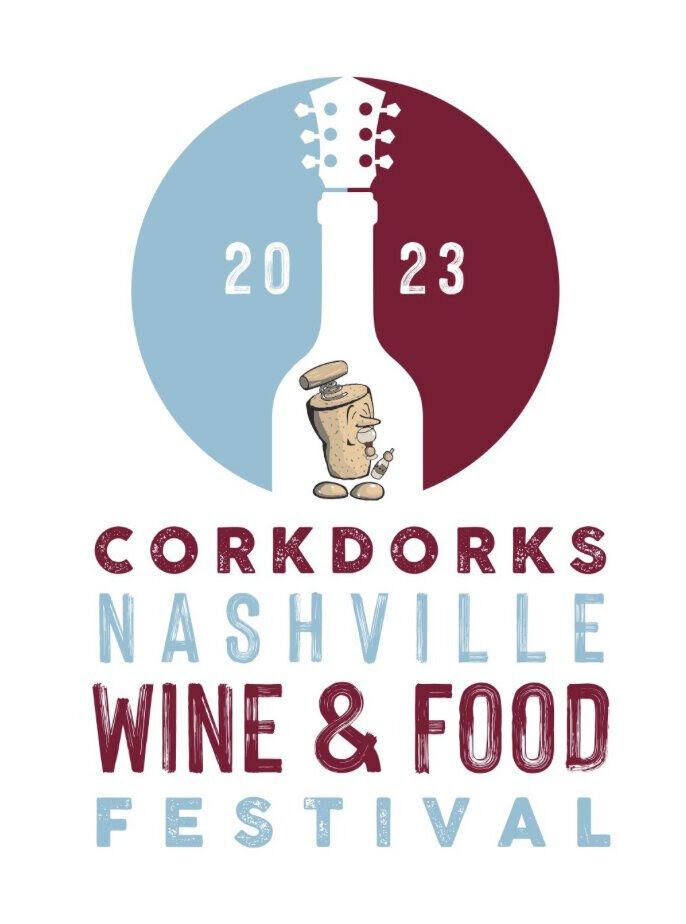 Why eat at just one restaurant when you can enjoy several options, either in one place or over a few days? The answer to that question can be found in this week's edition of the Monday Menu, where we'll share a trio of opportunities for food, fun and philanthropy.
---
Saturday, April 29, marks the return of the Nashville Wine & Food Festival, presented by the team at Corkdorks Wine Spirits Beer. The event will run from 5:30 until 9:30 p.m. at the Omni downtown and feature hundreds of attendees enjoying wine tastings, small bites of signature dishes from local restaurants and purveyors, educational seminars, chef demos and live music on three different stages.
Wine vendors will be pouring more than 400 different wines to sample into a complimentary Riedel tasting glass included in the price of admission for each patron. You can also take that glass to the Rosé Garden or enjoy a pour from the Beer Garden. General admission tickets are $99, but a $60 VIP upgrade provides early access to the event plus special wine tastings available each hour, just for those important folks who paid more.
Buy your tickets at the festival's website.
---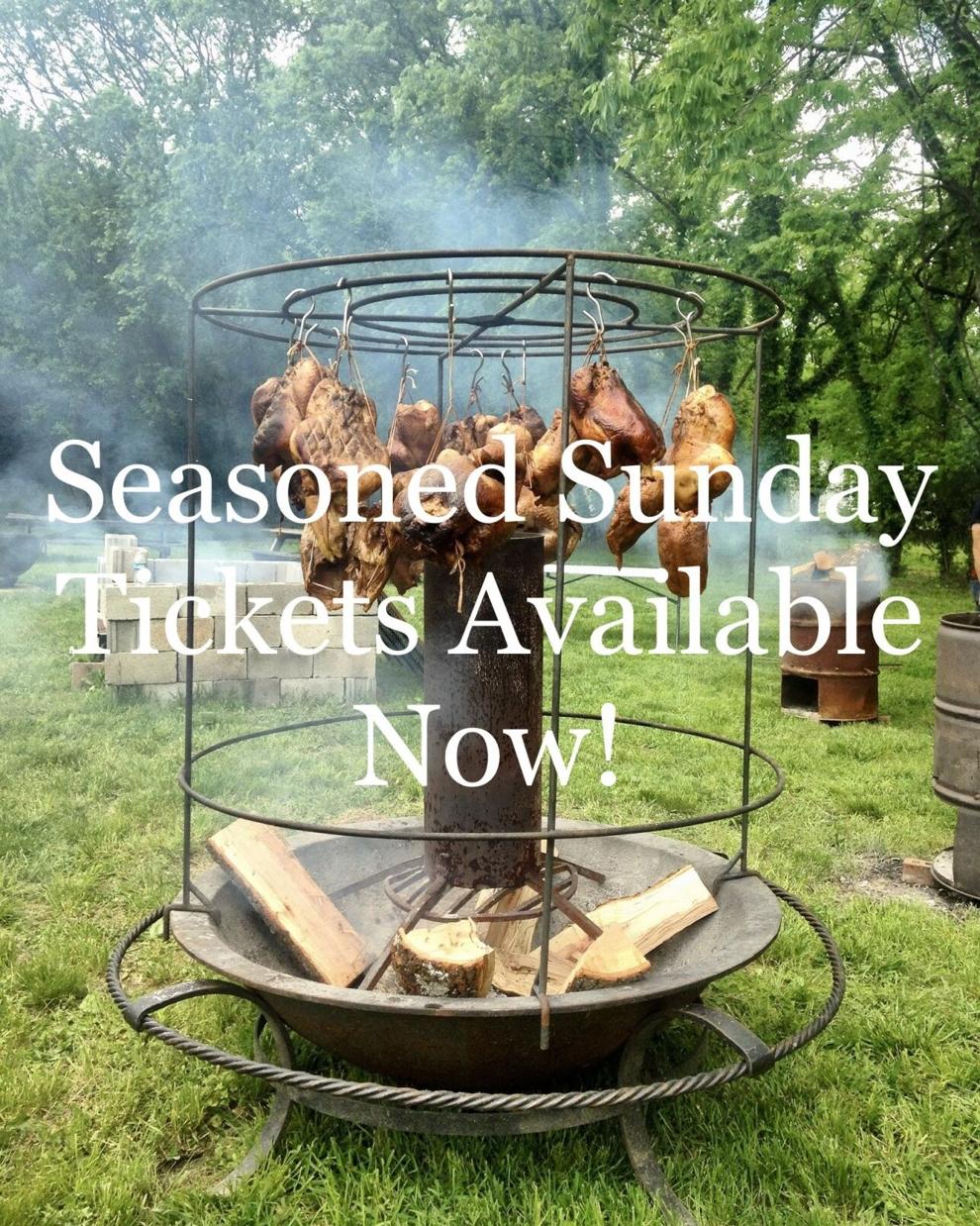 Another event is also coming up at the end of this week, as Seasoned Sunday returns for the fourth time to Wedge Oak Farm, just off I40 near Lebanon, on Sunday, April 30, from 1 until 5 p.m. The afternoon of live-fire cooking will dedicate 100 percent of the event's proceeds to Patchwork, an organization dedicated to providing nourishing meals to members of the Nashville community in need of sustenance.
Karen Overton of Wedge Oak Farm is welcoming an impressive roster of chefs to her expansive property to cook for the assembled crowds, who will be free to wander the grounds like Overton's free-range chickens as they sample food from multiple cooking and eating stations. Here's the list of participating chefs:
Delaniah Bringle - Peg Leg Porker, Bringle's Smoking Oasis, and I Only
Smoke When I Drink BBQ Team
Trey Cioccia - The Farm House and Black Rabbit
Kyle Colvard - Bare Bones Butcher
Michelle Carrow - Miel
Karen Overton - Farmer and Sausage Maker
Kim and Levon Wallace - Fat Belly Deli
Matt Hardener - Wedge Oak Farm Butcher
Mary MacDermott - Texas Style BBQ Expert
Bob Woods - The Hamery
Wedge Oak will provide the pasture-raised heritage breed meats for grilling and smoking while Noble Springs Dairy and the mushroom farmers at Henosis will kick in the accompaniments to complete the plates.
This amazing team will create and prepare dishes made from Wedge Oak Farm's pasture-raised, heritage breed meats over live fires throughout the property.
Five of Tennessee's best breweries will provide beers to enjoy at Seasoned Sunday, including several options that are only available in their own taprooms or are retired recipes revived for the event. Quaff a few from Blackberry Farm Brewery, Calfkiller Brewing, Cedar City Brewing, Southern Grist Brewing and Yazoo's Embrace the Funk. Other beverage options will include a cocktail and bourbon tasting from Angel's Envy, Love and Exile wines, Blacke's Cider and Maypop sparkling waters.
Between bites, attendees are free to wander the farm, listen to music courtesy of Los Lemmings or just warm up by fire pits crafted by Lebanon's Rick Wittrig of Fire Pit Art. The event is extremely family-friendly, and kids under 13 will be admitted free. The rest of us can buy our tickets for $105 at the event website.
---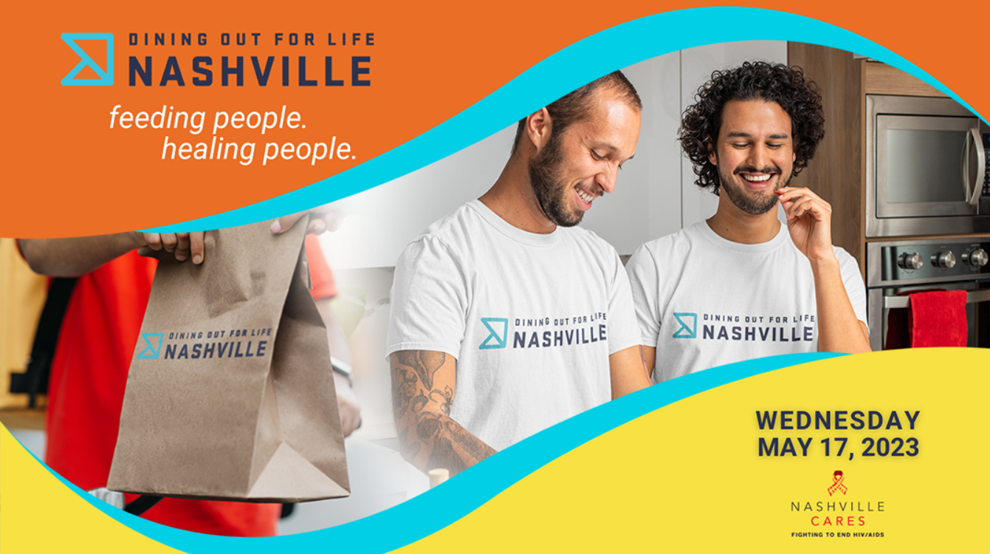 Finally, clear your calendar for Wednesday, May 17, when Dining Out for Life takes over the Nashville dining scene for the 21st time. The daylong dining event is a major fundraiser for Nashville CARES, an indispensable organization that helps provide medical care and support to the LGBTQ community, especially those at risk or living with HIV.
The way DOFL works is that restaurants sign up to participate and promise to donate from 30 to 100 percent of dining proceeds to CARES. All you have to do is eat and pay. That's it.
Actually, if you'd like to go a step further, peruse the list of participating DOFL restaurants and pick at least one to make a reservation or walk in at, maybe even taking consideration of which will be offering breakfast, lunch and/or dinner and what percentage of the day's proceeds they will be donating to help maximize your dining dollars' impact. You can find the sortable list of restaurants at the Nashville DOFL website to begin your research.
To help you kickstart your planning, restaurants contributing 75 to 100 percent of receipts during DOFL include D'Andrew's Bakery & Cafe, The Lipstick Lounge (for brunch service on May 21), Epice, Santo, Fenwick's 300, Fleet Street, Kalamata's in Green Hills and Lola. East Nashville Beer Works will be including alcohol sales in their 25 percent donation to help increase the impact, and Fat Bottom Brewing will do the same on May 20 and 21. 
You can even filter the list of restaurants by meal so that you can find a spot to Dine Out for Life for breakfast, lunch and dinner. For example, I might treat myself to a breakfast sandwich at D'Andrew's, enjoy some of the town's best fish and chips at Fleet Street for lunch and finish off a day of guilt-free dining with dinner at Margot. Invite some friends and plan an evening of eating well and doing good!