I guess everyone who took the last week of last year and the first week of this year is back on the horse and raring to go, because the culinary calendar is filling up tighter than a tick! Pour yourself a cup of ambition and check out where you might want to be eating and drinking over the next few weeks.
---
This year's Lunar New Year falls on Jan. 22, but Sunda New Asian in the Gulch is stretching out the celebration until Valentine's Day. Starting this Thursday, Jan. 19, they'll be offering special deals to showcase some of their favorite Chinese cuisine, along with traditional good-luck red envelopes containing gifts. Here are the specials on offer:
Cumin Lamb Dumplings — pickled mustard greens, ginger vinaigrette, chili crisp
Seafood Lo Mein — crispy scallop and shrimp, pea pods, carrots, water chestnuts, shiitake mushrooms, xo sauce
Pan-Seared Rainbow Trout — mustard greens, salted black bean sauce, scallions, radish
Luck and Wealth — cookies assortment and orange
---
They're planning a couple of special dinners over at West Nashville favorite Miel over the next couple of weeks, aimed at very different demographics.
The first will be on Thursday, Jan. 19 with two seatings at 5:30 and 7:45 p.m. The kitchen at Miel will welcome chef Andrew Whitney to help prepare a head-to-tail American wagyu dinner featuring products from Whitney's employers at Black Hawk Farms. The dinner costs $130 per person plus tax and gratuity, but it will be a six-course extravaganza with the chance of some extra snacks just for fun. Here's what's on the menu:
First Course
Beef Heart Tartare; squid ink tuille, bearnaise egg yolk
Second Course
Spinalis; fennel, apple, mustard seed
-Intermezzo-
Merlot, satsuma marmalade
Third Course
Tongue and Cheek Sugo; heirloom polenta, fresh ricotta
Fourth Course
Eye of Rib; mushroom overload
Fifth Course
Oxtail; potlikker, fortified with boiled peanut 
Dessert
Mille Tuille; rough puff, beef fat caramel
On Thursday, Jan. 26, Miel offers the chance for vegan eaters to enjoy their own special dinner from 5:30 until 8 p.m. for $75 per diner, plus tax and tip. They will also be offering vegan wine suggestions to accompany the courses, since it's not always obvious which wines are created without using animal products. The menu looks every bit as appetizing as the meat-a-palooza:
Tapenade crostini
Delicata raw salad
Cauliflower Chowder, farm vegetables, pink peppercorn
Jerk turnips & radishes, black eyed peas
Gnocchi, sage, tahini
Coconut "Oreo," hazelnut frosting
---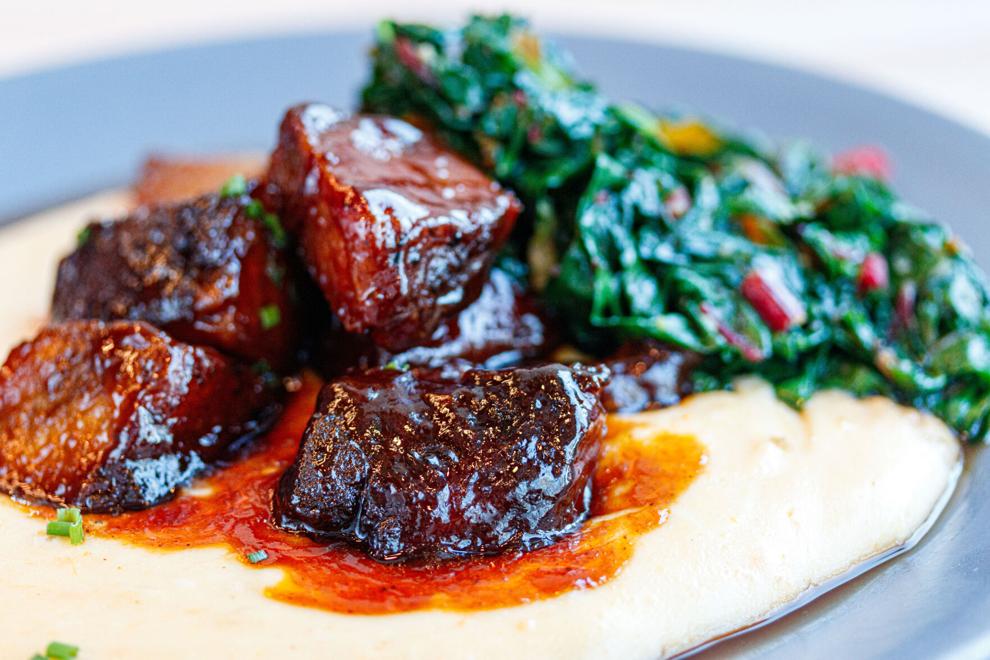 Franklin-based A. Marshall Hospitality has amassed quite a collection of restaurants in Middle Tennessee, and not everyone knows exactly which of their favorite eateries fall under the AMH umbrella. To help draw attention to that and encourage diners to experience the full breadth of their offering, AMH is hosting their annual Restaurant Week Jan. 23 to 29.
They will be offering food specials and giveaways at all 12 of their restaurants in Tennessee and Alabama, including Puckett's Restaurant, Americana Taphouse, Burger Dandy, Deacon's New South and Scout's Pub. Proprietor Andy Marshall has been a longtime supporter of local Boys & Girls Clubs and will donate a portion of the Restaurant Week proceeds to these organizations.
AMH Restaurant Week will feature the following specials across AMH locations:  
Americana Taphouse (94 E Main St., Franklin, Tenn. 37064) 
Three-course prix fixe dinner menu for $30 
Burger Dandy (94 E Main St., Franklin, Tenn. 37064) 
Prix fixe dinner menu for $10 
Deacon's New South (401 Church St., Nashville, Tenn. 37219) 
Four-course prix fixe dinner menu for two for $200 
Puckett's (Chattanooga, Columbia, Cullman, Ala., Franklin, Murfreesboro, Nashville and Pigeon Forge)  
Three-course prix fixe dinner menu for $25 
Scout's Pub (Westhaven and Nashville) 
Three-course prix fixe dinner menu for $30 
Guests can also take advantage of the Tasty Travels Passport program. An official AMH Tasty travels Passport will be available at any AMH restaurant location or for direct download on the AMH website. Participants who validate their Tasty Travels Passport at six or more AMH restaurants between Jan. 23 and Feb. 28 will be entered for the chance to win a $250, $500 or $1,000 A. Marshall Hospitality gift card. Three winners will be selected on March 6.
---
The Antiques & Gardens Show returns to the Music City Center Feb. 3 through 5, and with it comes the annual Bourbon Party, where patrons can sample fine whiskeys and preview the show floor. Dress up in your cocktail finery and enjoy drinks and small bites from 6:30 until 9 p.m. at the event, which benefits Cheekwood. 
Ben Brooks will provide the entertainment while whiskey experts offer pours of the fantastic Jack Daniel's Bonded Tennessee Whiskey, Woodford Reserve, Cooper's Craft and Slane Irish Whiskey. Grab your $85 ticket at the event website.
---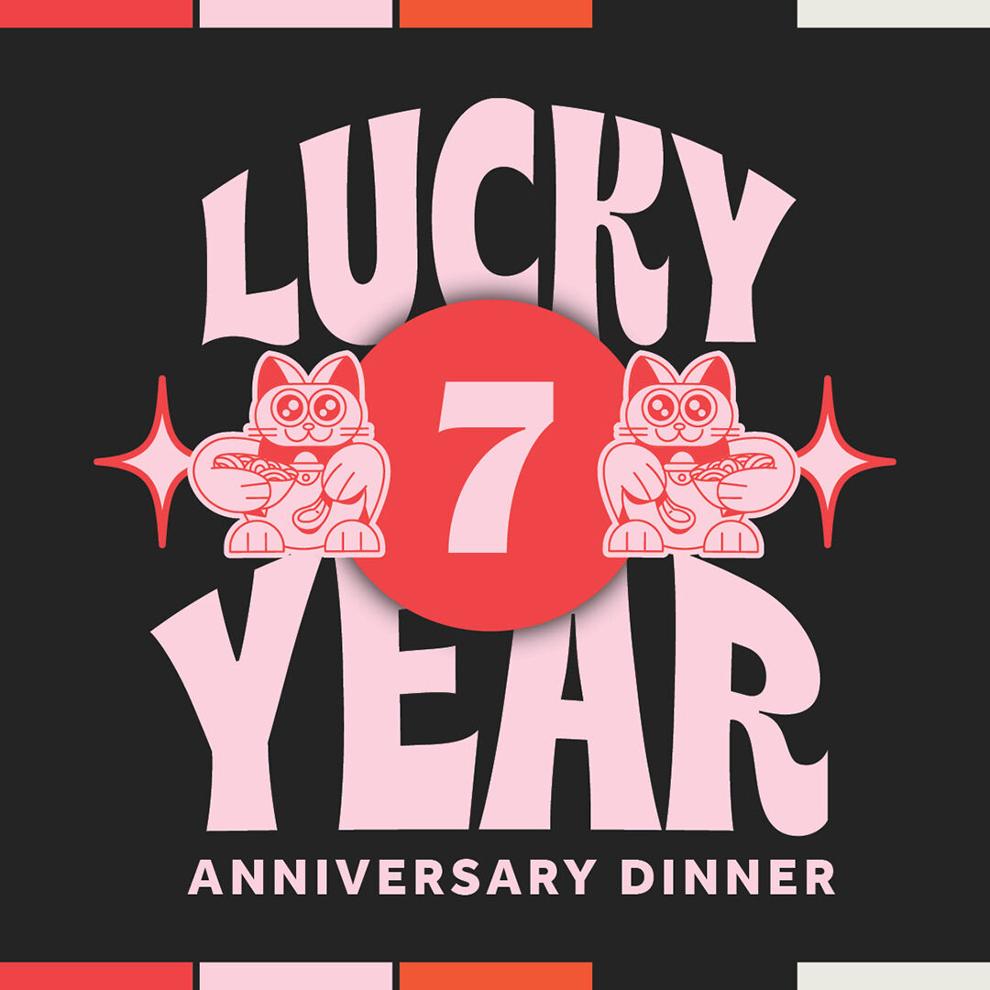 It's hard to believe that Otaku Ramen's location in the Gulch has been serving up bowl of fantastic ramen for seven years now, but that's the truth. They're celebrating with a Lucky 7 Birthday Party on Tuesday, Feb. 7, with seatings at 5:30 and 7:30 p.m. Your $45 ticket to this 21-and-up event includes a welcoming snack and drink, a bowl of special ramen inspired by the staff's recent trip to Japan, a commemorative poster and the opportunity to speak with the noodle maker. It should be festive and seats are selling fast, so get yours today!
---
They're celebrating Valentine's Day a week early at Caffe Nonna with a wine class on Tuesday, Feb. 7, from 5 6 p.m. The bubbles will be flowing at this $60 class, which includes small bites from the Nonna kitchen and commentary from Viviana Luison of 100% Italiano Wines. Hold your spot by making a reservation here.
---
Makeready L&L at the Noelle downtown is kicking off a new series of Innovator Dinners on Wednesday, Feb. 8, from 5 until 7 p.m. More than just a meal, these dinners offer the opportunity to spotlight local innovators and learn more about what they are doing to make our city a better place.
---
The first dinner will feature Todd Lawrence of Urban Green Lab and chef Bianca Morton with the Nashville Food Project to discuss the Nashville Food Waste Initiative and how each of us can be a sustainable food champion. The ticketed dinner includes a selection of Makeready L&L dishes and two complimentary cocktails. A cash bar will be available for additional beverages. Tickets are $90 per person including tax, service and gratuity. Reserve your spot here. 
---
There's big news coming out of Hathorne on the West Side as proprietor John Stephenson has announced that the restaurant will begin serving lunch starting on Feb. 7. Lunch will be served from 11 a.m. until 2 p.m. Tuesday through Saturday, and I can't wait to see the midday menu!
Hathorne is also hosting noted spirits writer Clay Risen for two whiskey dinners on Feb. 10 and 11 from 6:30 until 9:30 p.m. Clay is a Nashville native, a fantastic author and, curiously, an excellent obituary writer at The New York Times. Tickets to the dinner are $250 and include a tasting through some marvelous ryes personally selected by Risen, beverages from Hathorne beverage director Hayley Teague, an autographed copy of Risen's new book American Rye: A Guide to the Nation's Original Spirit and a meal prepared by chef Chris Gass. Here's what will be served:
Oyster
Compressed Shallot, Seaweed
Argyle 2015 Brut
Risotto
Kenny's KY Brie, Scallop, Lovage
Whistle Pig Piggyback Rye
Cocktail
Smoked Golden Beet
Beet Molasses, Beet Relish
Nashville Barrel Co. 6YO Single Barrel Rye
Braised Shortrib
Bee Pollen, Carrot
and
Smoked Turnip Yakitori
Grape Sake Tare, Turnip Leaf
Willet 4YO Rye
Cocktail
Chocolate and Ricotta Sticky Pudding
Burnt Coconut-Sesame
Catoctin Creek Roundstone Rye
Get your tickets to what should prove to be a fabulous couple of evenings at the event website.