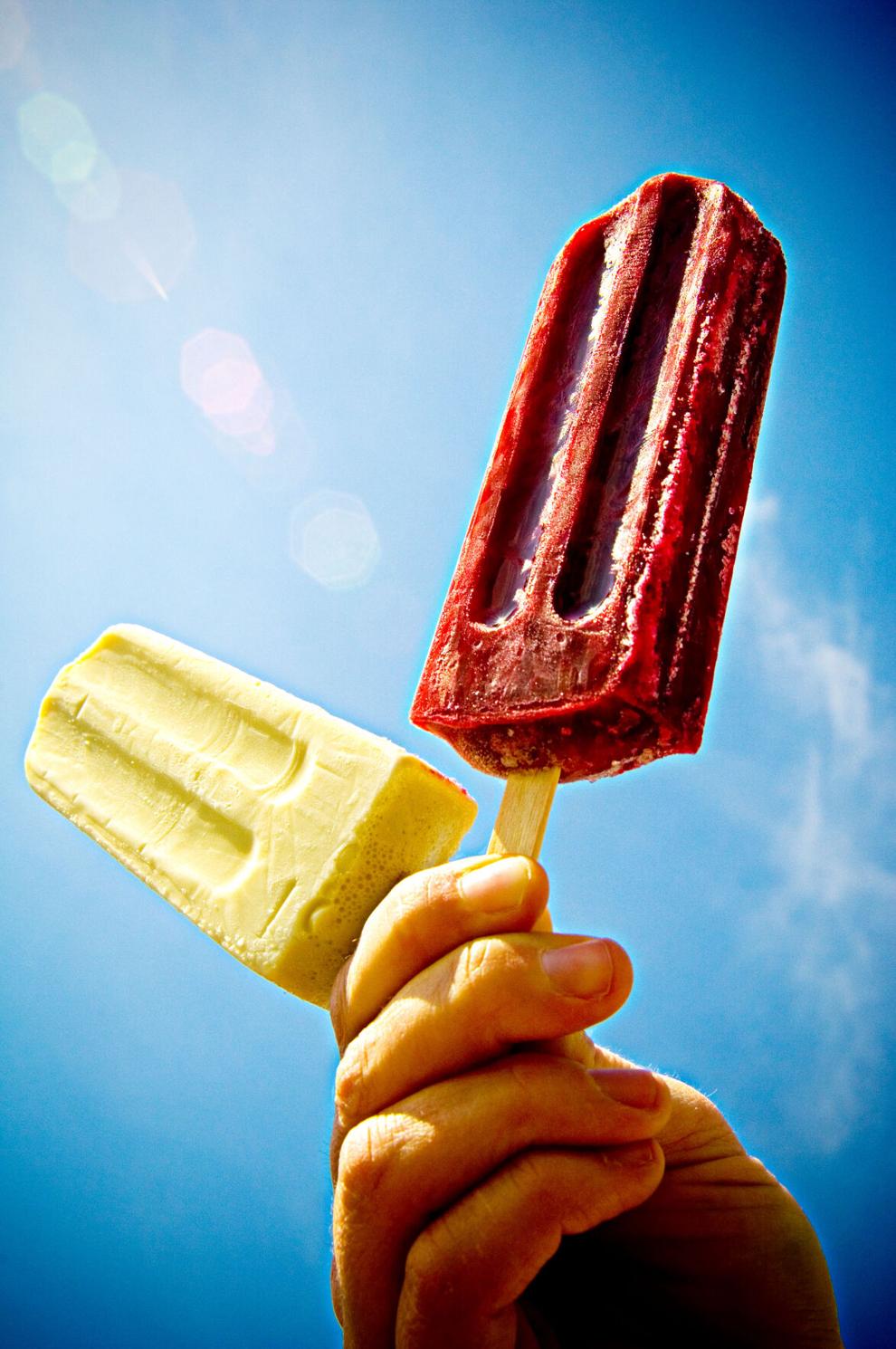 Las Paletas, the much-loved business specializing in Mexican-style ice pops in a rainbow of delicious flavors, is back. Owners Irma Paz-Bernstein and her sister Norma Paz had closed shop during the pandemic in 2020 after 19 years operating in the 12South neighborhood.
Now they're back in business, operating in the space next to the coffeehouse Fido in Hillsboro Village. (The spot formerly held Fido's takeout space, Fetch.) 
Bob Bernstein, who owns Fido and the whole Bongo Java coffee empire (and is Irma's husband) says Las Paletas is being hosted as a summer pop-up that will go through September or October. The ex-Fetch space is big enough to house all the paleta-making equipment, but there's no seating; it's just grab-and-go.
As always, the flavors are impressive. On a recent visit there were 10 or so fruit flavors and a similar number of cream-based ice pops. Varieties included watermelon, pineapple-basil, Mexican caramel and cookie. (The latter is frozen vanilla custard with nuggets of chocolate-chip cookie.)
The current incarnation of Las Paletas is at 1804 21st Ave. S. Hours: 11 a.m.-7 p.m. Tuesday through Thursday; 11 a.m.-8 p.m Friday-Saturday; 11 a.m.-5 p.m. Sunday. (Closed on Mondays.)