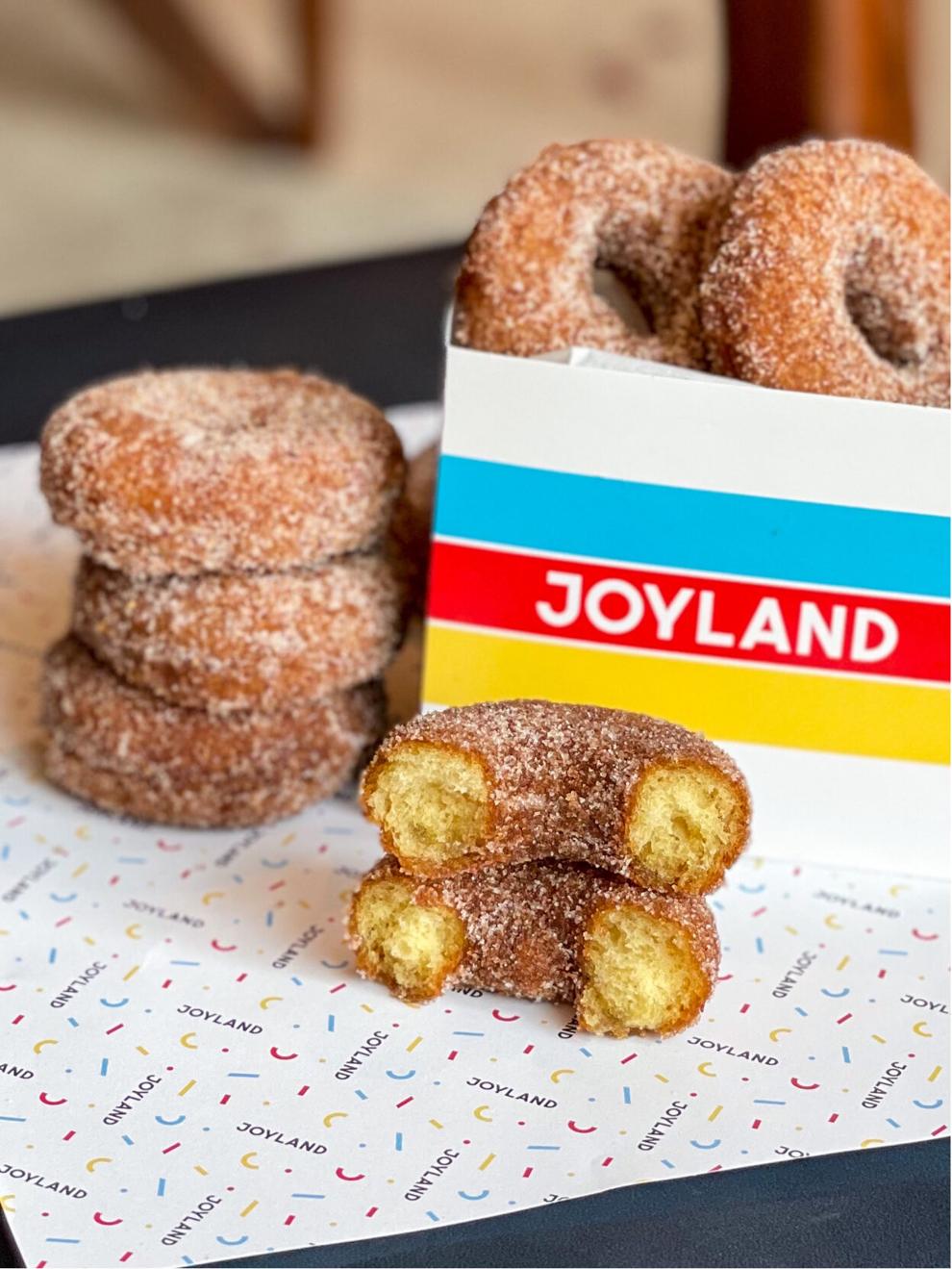 Last week Sean Brock's Joyland added Impossible chicken nuggets and kids' meals to the menu. And this weekend, the news at the East Nashville eatery gets even better. On Saturday, Sept. 18, Joyland will start serving doughnuts. 
Of course, Brock doesn't do anything halfway, so these aren't just any ordinary doughnuts. They will be rotating recipes of seasonal bursts of flavor made by pastry chefs Michael Werrell and Keaton Vasek of Trēt Baking Co. (My colleague Megan Seling calls the folks at Trēt "geniuses," and she's not kidding.) First up is an apple cider doughnut, which is one of my favorite fried treats, and one of the seasonal staples of my life in Illinois that I have missed since moving south. But when I ate them fresh off an orchard in Illinois they were not made by Trēt Baking and I couldn't accompany them with a Joyland coffee shake, so this is even better. 
Of course, the Trēt team is using apple cider from local farms. In addition, they credit their soft and tender crumb to the use of Cruze Farm buttermilk. I developed quite a thing for Cruze Farm when I was in Knoxville this summer, so I am all-in to have it close to home. After the doughnuts are fried, they are tossed in a sumac and spiced-apple sugar. And, yes, they will be served warm.
For the launch day tomorrow, there will be free doughnuts for the first 75 people who walk in the door of the cheery spot located at 901 Woodland St. Doors open at 9 a.m. Lest you think doughnuts are only for breakfast, they will be available until close (10 p.m.) or until they sell out, making apple cider joy available at Joyland all day and night.