There's been a lot of news lately in the world of local beer, wine and spirits, and it's pretty much all been good. Top off your gin and tonic and settle in for the latest.
---
When writing my 2021 Scene cover story about the impact of Tennessee State University grads on the local hospitality industry, I was particularly struck by Jason Ridgel, the entrepreneur behind Guidance Whiskey. Not only did I admire his work ethic as he developed a new whiskey brand in the crowded marketplace, but I was also impressed by his commitment to spreading what he had learned to other minority-owned brands coming up behind him. 
In addition to his mentoring efforts, Ridgel has also led the organization of a new group of like-minded business owners called the Tennessee Minority Owned Wine and Spirits Association. Guidance joined Twisted Sistuhs, Disbelief Tequila, Fiyori Vodka, La Leyenda Mezcal Tequila and Reverence Bourbon to share best practices, improve distribution and find ways to work together. 
As part of Black Business Month, the TMOWSA came together as part of the grand reopening of Last Chance Liquors, Richard Exton's attractive wine and spirits store at 837 Dickerson Pike. The store has been around since the '40s, and its name comes from the fact that before Nashville merged with Davidson County under Metro, spirits sales stopped at the urban border. That made the Dickerson Road liquor store the last place to (legally) buy hooch until you got to Louisville, Ky.
To honor the reopening, Exton established a special shelf right inside the front door that is dedicated to Black-owned wine, spirits and cocktail products. Members of the TMOWSA attended the opening event and have returned to hold tastings at the store. Exton says that not only has the emphasis raised a lot of awareness, but also helped move a lot of inventory.
You can also find the six TMOWSA brands showcased in the Tennessee Tribune-branded store at the Nashville Airport.
As the first minority-focused wine and spirits trade group in the country, TMOWSA is looking to make some waves. "Working together, TMOWSA has helped Guidance secure better distribution, materials and partnership opportunities, strengthen our marketing impact and reach more potential customers and investors," says Ridgel. "We are transforming the brands Nashville is known for around the world — by showcasing the true spirit of Tennessee."
---
The Nashville Wine Auction has added a new event to its fundraising calendar to assist in its efforts to support cancer-related charities. Joining other popular wine events such as l'Ete du Vin and Pairings will be the Music City Harvest Party, a celebration of wine and winemakers timed around the traditional harvest season. The inaugural event will take place on Friday, Oct. 14, at Cedarwood, a historic 50-acre estate north of Nashville at 3831 Whites Creek Pike. The Music City Harvest Party will start at 6 p.m. with a reception featuring samples of South American wines followed by an autumnal harvest dinner and a live auction. Patrons are encouraged to bring some favorite bottles to enjoy with dinner, perhaps something you've been saving to share with friends.
At 8:30 p.m., the late party will begin (8:30 is late? These are my kind of people!) with more wine from the featured South American vintners, a bourbon bar, late night snacks and musical entertainment. It will be a casual affair, so boots and jeans will be de rigueur, and the NWA is also offering shuttle service to transport patrons from their offices near Hillsboro Village to the party and back. There will also be a silent auction conducted online from Oct. 10 through 17 if you want to take part in the fun and fundraising on top of attending the event. Tickets are now on sale at the Nashville Wine Auction's website.
---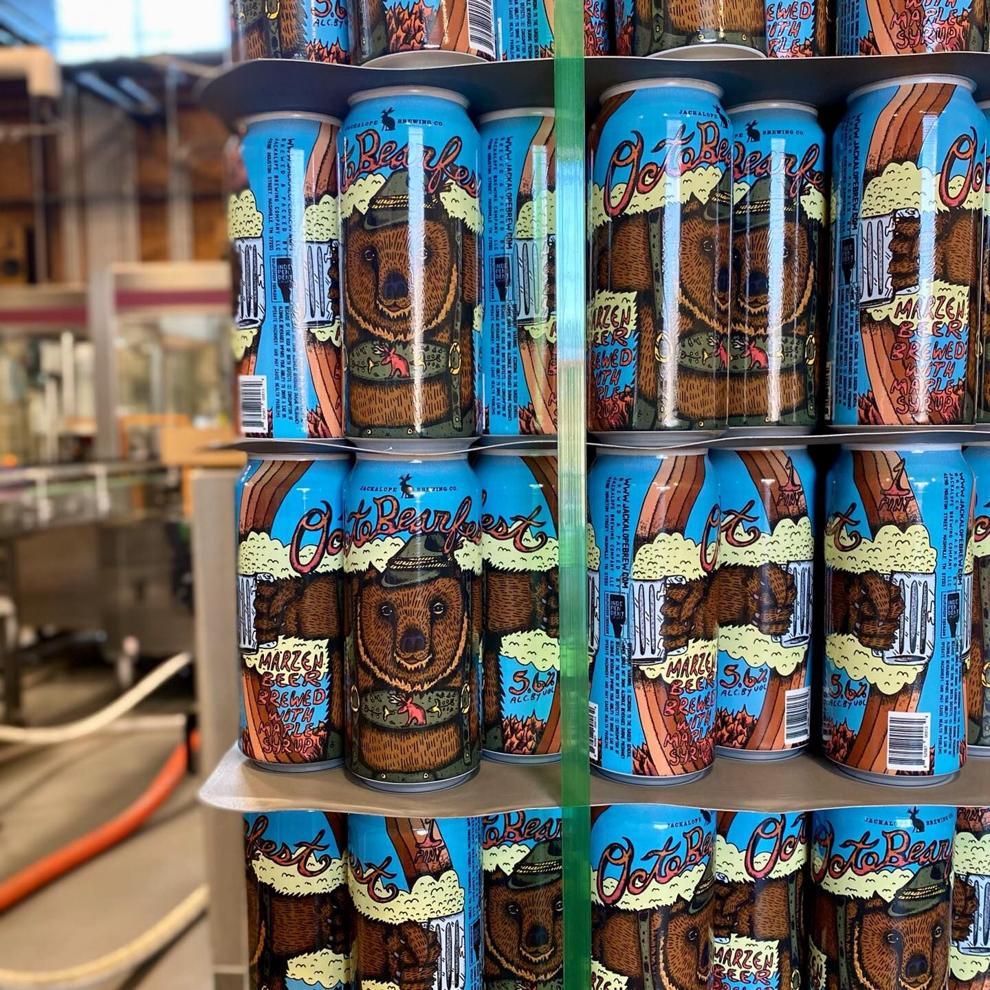 The clever brewers at Jackalope have finally come up with their first Oktoberfest beer, a marzen that they have named OctoBearfest. Malty marzens are staples at the autumn celebrations in Germany, and Jackalope's is described as "light copper in color [with] a wonderful malty, bready aroma." 
This is achieved using a combo of Pilsner, Vienna and Munich malt finished with German Tettnang and Perle hops. As de vetter (cousin) of Jackalope's popular Bearwalker brown ale, OctoBearfest gets a late addition of pure maple syrup during the conditioning process to add a little sweetness, and at 5.6 percent ABV, you should be able to enjoy more than one at a sitting.
In fact, you can enjoy a lot of them at the Wedgewood-Houston Oktoberfest Celebration that Jackalope will be hosting at 429B Houston St. on Sunday, Sept. 4. The free event will act as the official launch party for OctoBearfest and feature hot dogs and brats from Daddy's Dogs, music from LynnMarie & E3 and stein-holding contests throughout the event. It will run from noon until 7 p.m. All ages are invited, but of course it's 21+ to imbibe.