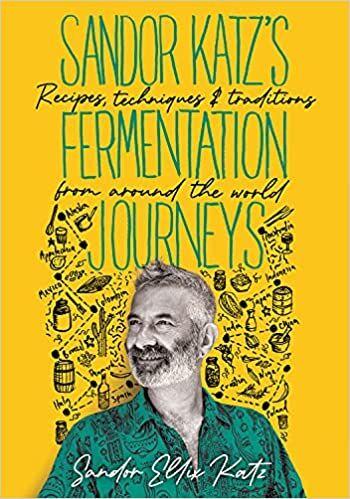 Believe it or not, Nashville is dedicating an entire month to the art and science of fermentation with the inaugural Fermentation Fest, which will run from Oct. 5 until Nov. 2. If you only think of beer or spirits when the word "fermentation" comes to mind, you're missing out on a lot of the impressive things that these magical yeasty beasties can do besides converting sugar into alcohol. Fermentation is a key part of creating products like yogurt, kombucha, sourdough and even meaty charcuterie.
Nashville Fermentation Fest is presented by the East Nashville Farmers Market under the direction of Rebecah Boynton, who has put together a series of seminars and experiences to educate the public on the workings of microbes and how the results of their efforts can improve your health while imparting unique flavors to all sorts of food and drinks.
"The most basic goal of my work is to try to create a greater understanding of growing and preparing food on a scientific level, while also honoring and preserving our traditional techniques," says Boynton. "Fermentation, for me, is that nexus that connects those objectives in a flavorful, funky way that can also bring a diverse group of people together. I hope this festival inspires attendees to dive deeper into the flavors, foods and culinary practices of cultures outside of their own, and to try their hands at fermenting using local farm food from the market in their own kitchens. I'm also thrilled to show people how much the East Nashville Farmers Market has grown into this unique urban market that is as culturally diverse as it is agriculturally and culinarily."
So pour yourself a tall glass of 'booch, because this is gonna be a long one!
Here's what they've got scheduled for Fermentation Fest:
Fermentation Marketplace at the East Nashville Farmers Market 
Tuesday, Oct. 5, 12, 19, 26, and Nov. 2, from 3:30-6:30 p.m.
East Nashville Farmers Market (511 Woodland Street), free
Sourdough Workshop: Fermenting Flour for Flavor with Kathleen Turchi
Saturday, Oct. 9, from 8 a.m. to noon
Citizen Kitchens (945 Main St.). In this four-hour hands-on workshop, students will learn the basic properties of wild yeast and how to mix, shape, proof and bake two naturally leavened sourdough breads at home. Breakfast and coffee provided. Ticket price: $75.
Fermented Herbal Sodas with Katie Williamson (taught in English and Spanish)
Saturday, Oct. 16, from 10 a.m. to noon (English); Saturday, Oct. 16, from 1 to 3 p.m. (Spanish) 
Citizen Kitchens (945 Main St.). In this two-hour demo, Katie Williamson of Yo Soy Fermentista will instruct you on how to turn fresh herbs and fruit juices into delicious, naturally carbonated probiotic sodas. Bring a quart-size jar to take home your own soda. Ticket price: $35.
Vegetable Harvesting & Fermenting Workshop with Sandor Katz & Jeff Poppen in Red Boiling Springs 
Saturday, Oct. 23, from 9 a.m. to 3:30 p.m.
Long Hungry Creek Farm (Directions: barefootfarmer.com/directions). Bring your own vegetable-chopping materials and a potluck meal to share, and join Sandor Katz and "The Barefoot Farmer," Jeff Poppen, at Long Hungry Creek Farm in Red Boiling Springs, Tenn., for their annual fermenting workshop. Start the day by harvesting vegetables, gather over a potluck lunch, and in the afternoon participate in a Fermentation Workshop (bring your own jars, cutting board, knife, grater and mixing bowl). Free, with a suggested donation of $30.
Fermented Sausage Basics with Nathan Gifford & Andy Fields
Saturday, Oct. 30, from noon to 2 p.m.
Gifford's Bacon Shop (1109 Straightway Ave.). In this two-hour demo, Nathan Gifford and Andy Fields of Gifford's Bacon will teach you sausage-making and curing basics for traditional salami, nduja and more at their USDA-certified butcher shop in East Nashville. Food, beer and fun provided. Ticket price: $50.
Variations in Vegetable Fermentation Workshop with Sandor Katz
Monday, Nov. 1, from 5:30 to 7:30 p.m.
Citizen Kitchens (945 Main St.). In this two-hour hands-on workshop, students will learn the basic processes for sauerkraut, kimchi, and fermented pickles, plus Chinese pao cai, rice water pickles, and a special turmeric-garlic-turnip pickling medium from author and fermentation revivalist Sandor Katz. Bring your own vegetable chopping materials (knife, cutting board, bowl, grater) and jars to take your own fermented creations home.
Ticket price: $50
Sandor Katz Book Signing at the East Nashville Farmers Market 
Tuesday, Nov. 2, from 3:30 to 6:30 p.m.
East Nashville Farmers Market (511 Woodland St.). Pre-order Sandor Katz's upcoming book, Fermentation Journeys, from festival sponsor The Book Shop, and have it signed by the author himself at the East Nashville Farmers' Market. (Limited number of books will be available at the market, first come, first served). Free. 
Fermentation Journeys: An Evening with Sandor Katz 
Tuesday, Nov. 2, from 6:30 to 8:30 p.m.
Urban Cowboy (1603 Woodland St.). Middle Tennessee fermentation revivalist Sandor Katz has traveled the world teaching about fermentation, and learning more about it every day. Join along at By the Bottle in Urban Cowboy to hear him discuss his latest book and answer your questions about fermentation. Heavy hors d'oeuvres provided. Tickets: $50 or $90 with signed copy of Fermentation Journeys by Sandor Katz.
The full class calendar with ticket links can be found online at the festival's website.
Sandor Katz is a local treasure, world-renowned as one of the preeminent experts on fermentation, and the author of several seminal books on the topic. His latest tome, Fermentation Journeys, is part travelogue and part cookbook with descriptions of global examples of how fermentation is an integral part of many different cultures and recipes for dishes ranging from kimchi to koji to a sauerkraut chocolate cake.
Katz is also holding a book-signing event at Parnassus on Tuesday, Oct. 26, at 6:30 p.m. If you're planning to attend Katz's free book event at Parnassus, they ask that you register in advance so that they can have an idea of how many folks will be in attendance to hear him throw down some serious fermentation knowledge. Masks will be required at this event.
---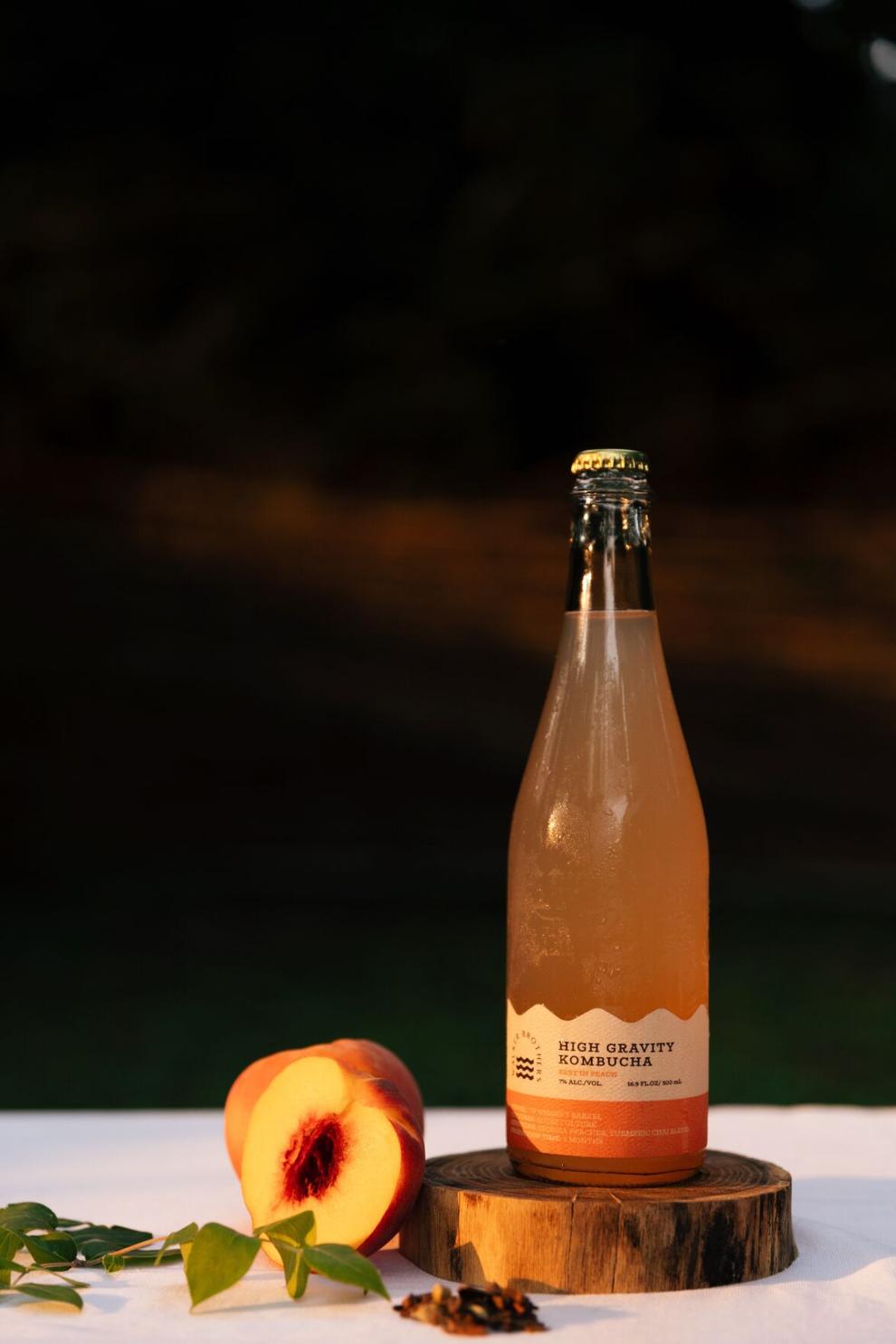 As an adjunct to the Fermentation Fest, local kombucha masters Walker Brothers are releasing a new small-batch alcoholic kombucha called "Rest in Peach." Made using 80 pounds of peaches from The Peach Truck, the fermented product was aged for eight months in Tennessee whiskey barrels from Nelson's Green Brier Distillery. Rest in Peach picked up enough of the essence of the barrel to turn it into something akin to a whiskey cocktail in a bottle.
The process of creating this was extensive and complex. The initial juice was fermented in open steel tanks to take advantage of the natural environmental Brettanomyces yeast present in Walker Brothers house culture before entering the oak barrels along with a turmeric/chai herbal tea blend. After those eight months in oak, the kombucha was blended with the peaches and allowed to ferment again for another two months in stainless steel before bottling.
To celebrate their second birthday as a business, Walker Brothers is hosting a release party for Rest in Peach on Thursday, Nov. 4, from 5 to 9 p.m. at Rosemary & Beauty Queen in East Nashville. In addition to the rollout of their first product in their new barrel-aged bottle series, they'll also feature music, live screen-printing from Friendly Arctic, specialty kombucha cocktails and more. They'll also release a new kombucha cocktail recipe e-book developed by local bartender extraordinaire Will Benedetto of The Fox Bar & Cocktail Club.
Admission to the party is free, but you should pre-register so that they know you're coming. At that same link, you can purchase a special $25 VIP package, which includes the recipe book and screen-printed T-shirt that general admission attendees will receive, along with a bottle or Rest in Peach to take home and one free can of Walker Brothers High Gravity or Non-Alcoholic kombucha from the bar. 
There, doesn't your gut already feel a little better now?