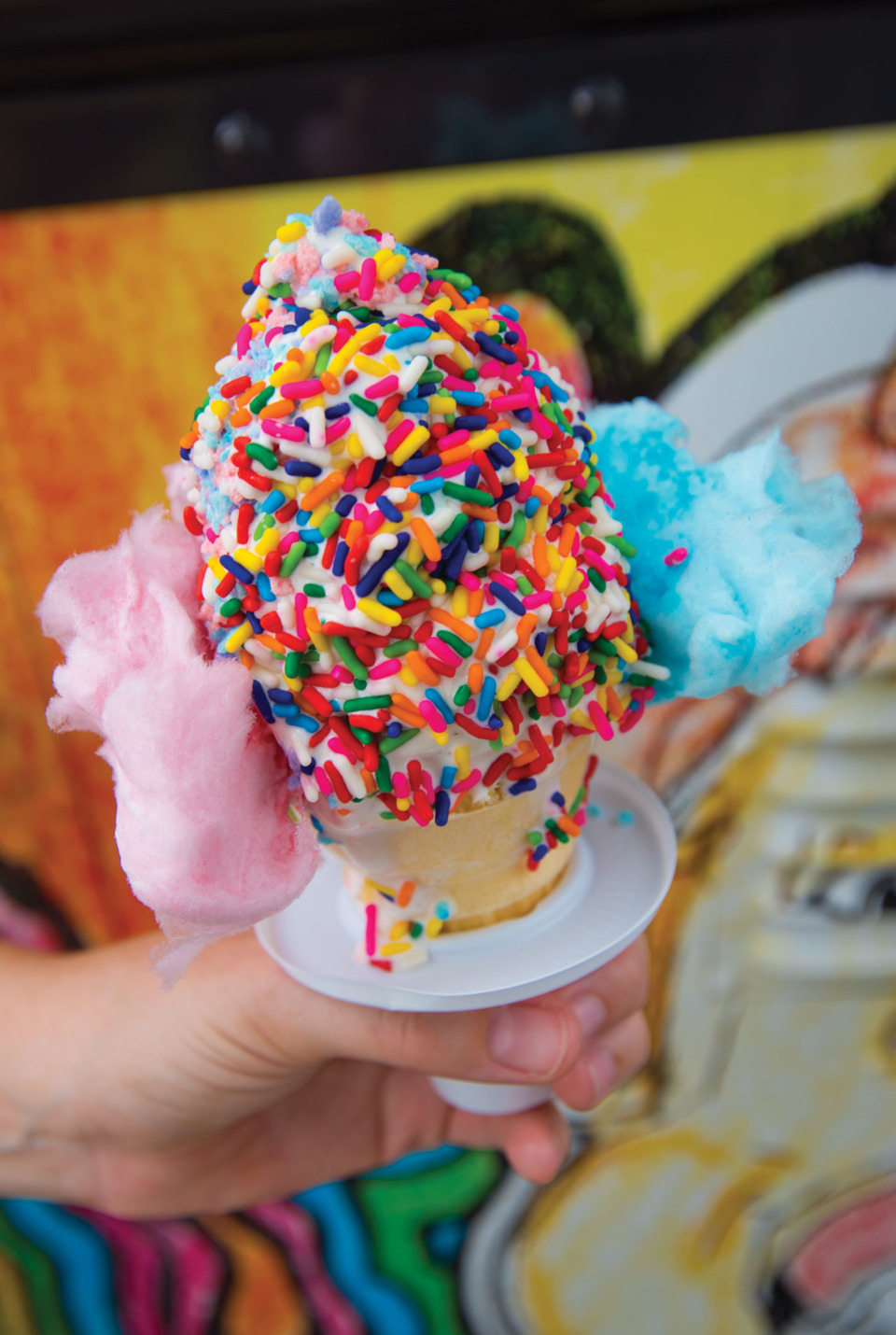 When I talked to Frisson Soft Serve founders Elise Schempp and Caila Singleton for this week's Sugar Shock column, they both agreed that not having a permanent location was the biggest hurdle they've had to work through since starting their food truck service in April. 
Well guess what — they found a permanent parking spot! Just as the paper was going to press earlier this week, Schempp and Singleton locked up a new space. Starting next week, you can find Frisson truck parked in the Turbo Auto parking lot at 4403 Charlotte Ave. Wed.-Sat. from 3-9 p.m. and Sun. from 11 a.m.-4 p.m. They'll still work the occasional event, too, so keep an eye on their Facebook and Instagram accounts for schedule updates. 
They're going to christen the new space tomorrow (Saturday) with a cone party — from 3-6:30 p.m. their mini plain cones will only cost $1 and the mini speciality cones are just $2.75 (they're usually $5 — this is a really great deal).
No word on how Bobbie's Dairy Dip feels about their new neighbor, but I trust there's enough room in this town for two soft-serve slingers.