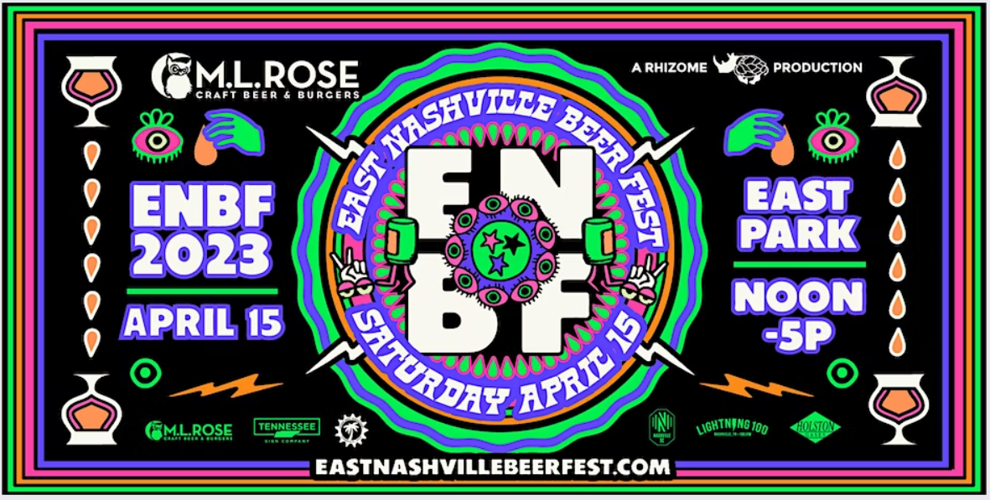 April 15 is usually kind of a bummer of a day, but it'll be a lot better this year for two reasons. First of all, you taxes aren't due on April 15 this year because it falls on a Saturday. (On top of that, Uncle Sam will have to wait until April 18 because Monday is recognized as Emancipation Day in Washington, D.C.)
Even better, though, is that April 15 is the date of the 12th annual East Nashville Beer Fest, always a highlight on the craft calendar. The event returns to East Park from noon until 5 p.m. showcasing close to four dozen local, regional and national breweries, meaderies and cideries. If you want to get in line early, they'll start scanning tickets at 11:15 prior to the noon gate-rushing.
Tickets to the 21-and-up event are $65 with $25 Designated Driver tickets available if you want to attend for the food trucks and live music all day, not a bad idea if you think about it. In the years since the first ENBF in 2011, the festival's organizers at Rhizome Productions have donated more than $200,000 to charities including Ride For Reading, Tennessee Breast Cancer Coalition, and Oasis Bike Workshop. This year, Oasis Bike Workshop will be the beneficiary of the festival, and M.L.Rose Craft Beer & Burgers returns as presenting sponsor.
Grab your tickets today, and I'll see you at the park!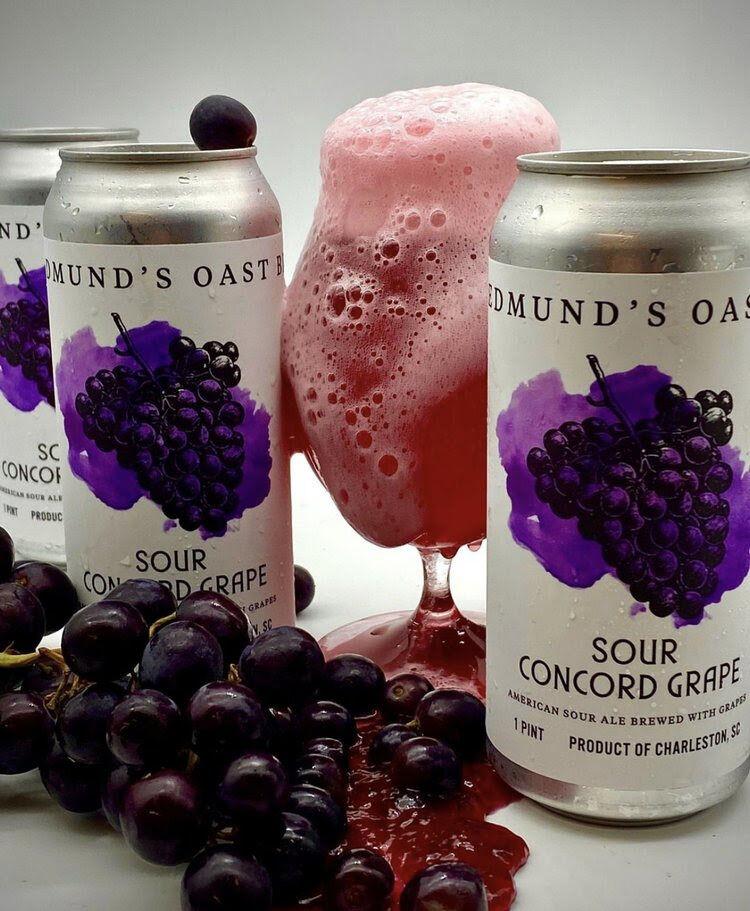 In other happy, hoppy news, Charleston, S.C., brewery Edmunds Oast is coming to Nashville on Thursday, March 23, for a special beer dinner at Hathorne. In a town like Charleston that is filled with amazing places to eat and drink, EO (as those of us in the know call it) has the rare distinction of being both one of my favorite breweries and favorite restaurants in Chucktown.
Two of their brewers, Cameron Read and Timmons Pettigrew, are coming to town to be a part of the dinner and discuss the beers paired with each delectable course prepared by Hathorne chef Chris Gass. The menu looks pretty spectacular, with pairings like  the Bound by Time IPA with chicken-fried pork belly; the Sour Concord Grape and concord-soy-glazed grilled carrot; and the Leather Jacket Porter with a coffee fudgesicle.
Really, they had me at "chicken-fried pork belly," but the chance to interact with the talented beer pros at Edmunds Oast makes this dinner well worth the $65 ticket. I would suggest you buy yours ASAP before it sells out!