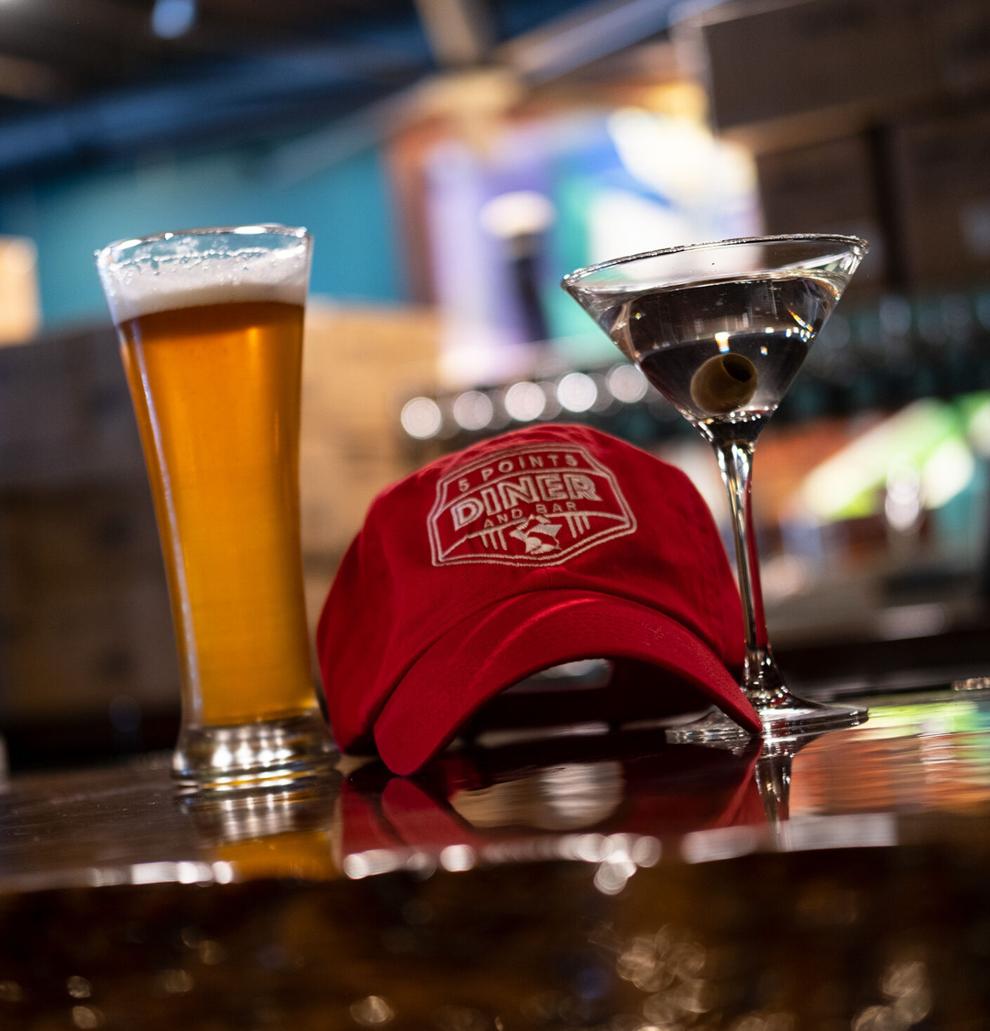 Ever since the popular Cajun/Creole restaurant Tenn Sixteen closed abruptly in November 2019, neighbors around East Nashville's Five Points neighborhood have been speculating about what would replace it. When my colleague William Williams over at the Nashville Post reported last month that the building had sold for $3.2 million, anticipation ratcheted up another notch. When the mysterious buyers covered the windows with signs with enigmatic phrases like "Hey, Mr. VJ," "Shhh," Meatloaf" and "Frunch?," East Nashville Facebookers began to speculate wildly about what would be next for 1016 Woodland St.
Today, we finally know the answer. WOW Hospitality Group has announced that it will be opening a new eating, drinking and entertainment venue in mid-May that will be called 5 Points Diner and Bar. Native Nashvillians Rick Ryan and Steven Murff are the operators behind the new concept, an idea that they have been contemplating for a decade, inspired by visits to one of their favorite haunts, Duplex Diner in Washington, D.C.
"It's always been one of our favorite places to visit in D.C.," explains Ryan. "We want to reinvent the concept of a diner and claim it as our own. The same way that Danny Meyer's Union Square Cafe in New York isn't just a little bistro, we want this place to be a high-energy destination aimed at locals with welcoming price points that will encourage service industry workers to want to come here after work."
Turning that vision into a daily (and nightly) reality will be general manager Travis Krothe, an industry veteran with experience working in and managing night clubs, craft cocktail bars and full-service restaurants across the country, including several lead positions here in Nashville over the past few years. 
"We've created a cocktail menu where you won't have to ask what any of the ingredients are. We just want people to come in and be able to get a great $12 drink," Krothe says. The bar will be a centerpiece of the 150-seat restaurant, and Krothe expects it to be a hopping place to meet for happy hour and beyond. 
5 Points Diner and Bar will also feature a $50 bloody mary for two made using spicy Struggle Bus Bloody Mary Mix, served in a 32-ounce goblet and topped with chicken tenders, pepperoni, cheese cubes and enough extra accouterments to basically make it a charcuterie plate in a glass. Twelve of the 14 beer taps will feature local craft brews along with Guinness (because they already have a nitro line installed) and Miller High Life (because East Nashville). An affordable wine list will be short but thoughtfully conceived, and you will undoubtedly be able to get good bubbles for brunch or late-night celebrations. ("We'll definitely have Dom!" promises Ryan.)
Four bartender stations will allow for attentive but steady service, and Krothe has hired some of the best bartenders he's worked with in town as the lead staff. "It's a mature staff," he explains. "It's not going to be like one of the crazy packed downtown bars. We'll control the capacity of the crowds, but since the bar is 60 percent of the square footage, we're going to make it a focal point." While dining at the bar will be allowed — and encouraged, since they won't be taking online reservations — Krothe has removed almost half of the stools that used to ring the bar at Tenn Sixteen to allow easier access for people to interact with the bar staff.
The tables that line the wall have leaves that can be inserted during busy periods to extend the seating area and allow a barstool to be pulled up to the end of the table. Krothe says in an ideal world, there would be butts against those leaves with people enjoying the vibe all the way around the bar.
That vibe will be decidedly energetic, with music gradually becoming faster and louder as 4 p.m. happy hour flows to dinner service until 5 Points Diner and Bar goes 21-and-up after 8 — and the eight speakers and three subwoofers start pumping out the jams. Televisions around the bar and dining area will play energetic music videos using a system in which patrons can help program the set list and upvote or downvote suggested songs.
DJs will program the party from a booth set near the front windows, which can all swing open to create an indoor/outdoor patio experience, and the club-quality sound system will keep the energy up during brunch and late night until 3 a.m. last call on Friday and Saturday. A late-night food menu will provide party fuel until 2 a.m.
Initially opening seven days a week for dinner plus weekend brunch, 5 Points expects to expand to morning and midday service as soon as they get their feet under them. Considering the fact that they're opening just in time for the hospitality marathon of Memorial Day, CMA Fest, Bonnaroo, Pride, July Fourth and Tomato Fest, we might have to give them a little time to get caught up.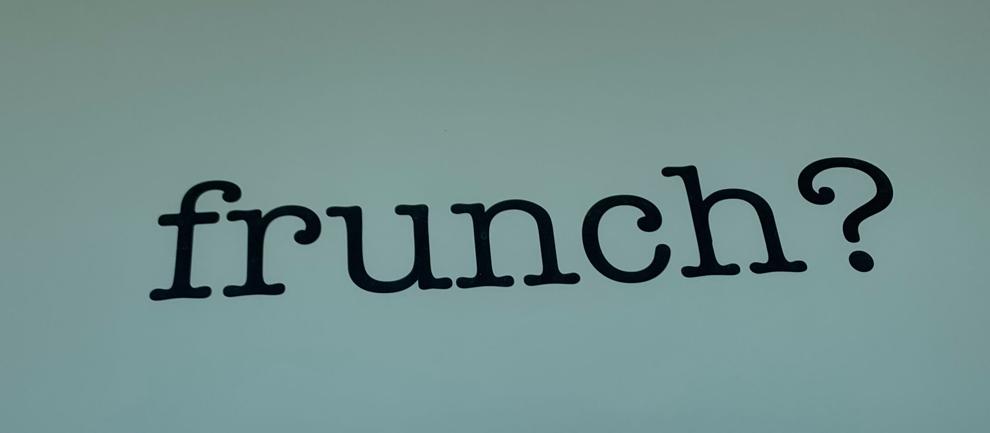 But what of this mysterious "Frunch" that the window promised? Ryan explains: "That stands for 'Friday Brunch.' So many people are still working from home, and I've found that lots of folks want to start their weekends at noon on Friday. Or you can still work with a mimosa, right?"
Some of the brunch and late-night dishes will definitely reflect more traditional diner cuisine, like wings, mozzarella sticks, grilled cheese sandwiches, steak and eggs, smash burgers and fried pickles. But the restaurant describes itself as "Chef Inspired. High Energy." You should understand the energy part by now, but the inspirations of the chef come in the form of a dynamic duo that has been hired to help the kitchen.
Chefs Jonathan Duncan and Dylan Valentine have worked together and apart in kitchens since high school, including recently at notable chophouses like Jeff Ruby's Steakhouse and Skull's Rainbow Room. So when you see the ribeye and filet on the menu at 5 Points, you know it won't be some stereotypical diner steak. A pork-chop dish with honey garlic butter sounds intriguing to me, and other dishes will reflect international flavors, like Asian dumplings and a proper plate of fish and chips made with a Yazoo beer batter. For Tenn Sixteen fans who miss that restaurant's meatloaf and fish and grits, you'll find new versions on the 5 Points menu.
One of the restaurant's investors insisted on including a "Pittsburgh Birthday Cake" on the dessert menu, so I'm interested to try that out, along with a flourless chocolate cake with orange zest as well as some creamy caramel apple fritters.
The design details are still being finalized. The old mural from Tenn Sixteen will reportedly be replaced with something new and dramatic, and Ryan has people scouring thrift stores in three different cities for funky art. ("I call it 'LALA' — looks a lot like art," he jokes.)
5 Points Diner and Bar will be an extremely LGBTQ+ friendly establishment, and in the future the team plans to open the upstairs Rainbow Loft, which will be a chiller space offering opportunities for private parties and serving more upscale spirits than the downstairs bar. A high-energy LGBTQ+ venue as a complement to the more laid-back Lipstick Lounge should be a welcome addition to the neighborhoods across the river from the Church Street corridor.
While there's no doubt tourists and Airbnb denizens will discover 5 Points Diner and Bar and probably have a great time enjoying boozy brunches and the late-night energy, Krothe wants to emphasize that he will strive to make the venue welcoming to everyone. "I'm not going to sit a 20-top of bachelorettes in the front window. I'll say, 'Sorry ladies, you'll scare everybody off,' and put them in the back. We're not looking to be like a downtown bar. Service has to be our priority. I know some people say that you only have one chance to make a first impression, but I believe the first impression is the only impression."
It won't be too long until 5 Points Diner and Bar gets to make its first impression on the neighborhood. It should be dramatic!