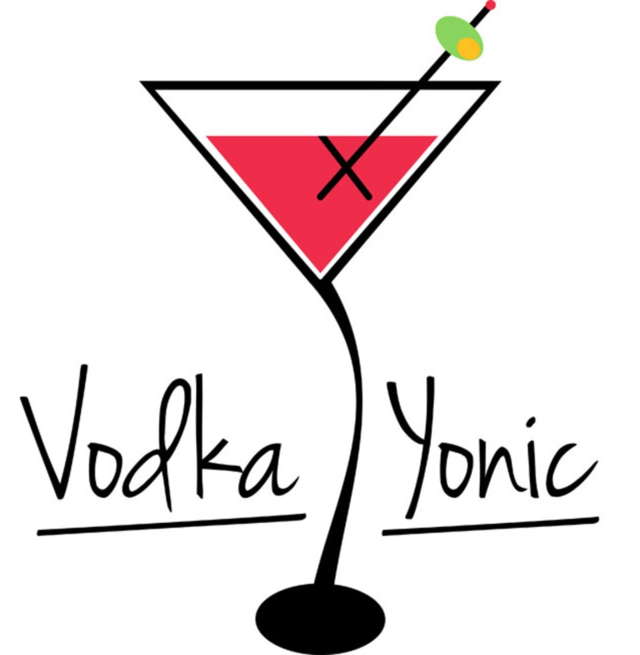 Vodka Yonic features a rotating cast of female writers from around the world sharing stories that are alternately humorous, sobering, intellectual, erotic, religious or painfully personal. You never know what you'll find here each week, but we hope this potent mix of stories encourages conversation.
---
For someone who hates change, I've seen quite a lot of it in my 17 years. Nothing can escape the long, outstretched arms of change, and nothing in my life has.
The South Nashville street I grew up on was a diamond in the drug-laden, police-car-frequented rough. My parents lived in the same place, our yellow house with the dogwood they planted in the front yard, since early 1995. On our wide porch, the top-heavy blooms of rhododendrons and hydrangeas drooped over and touched the cool cement. My parents became fast friends with the neighbors who flanked us on both sides: To the left of us were three houses filled with families we'd befriended long ago; to the right, a young couple resided in a house we shared a fence with. The early days of my childhood were spent in the rocking chair my mother painted for me. Nearby my father would play guitar, the notes and chords resonating along with the thunder and wind of summer storms.
I've come to miss those muggy, late-afternoon memories, when I still looked forward to the rain, when we still waved to our neighbors as they walked from the little grocery store around the corner. When each summer night seemed to end with virgin margaritas on the porch, made by our designated neighborhood bartender. And when the mosquitoes became unbearable, we'd move inside to the purple living room that exuded an orange glow, as if the late-day sun that had once shone inside it never left.
As the years went on, some of our neighbors began to drift apart. Many of us remained steadfast in maintaining our friendships, but as is often the case, rifts caused by misunderstandings and short arguments were solidified by the passage of too much time. Life happened, and it happened with a vengeance in our little neighborhood. The young couple beside us began staying away for long periods, and Airbnb renters arrived in their absence. For months, people came and went, getting home late and waking the neighborhood with their motorcycles, ignoring our smiles and waves from over the fence. Sometime after that, the couple moved away altogether and sold the little house beside us, which sat on a large plot of luscious grass, nurtured by all of our hands over the years. It was bought by a young family with two small children, a boy and a girl. 
The neighborhood was thrilled to see a family move into a house that a developer could have snatched up and demolished, but I found myself wary of meeting them. The first week they were there, I was taking the trash out when I recognized the distinct sound of a sprinkler. I found it in their yard. The girl, 6 or so, and the boy, around 4, ran through the water in their swimsuits. They giggled as their father picked them up and tickled them, collapsing with them against the plush grass. The mother brought out cups of water for them, and they hugged her knees as she tried not to spill the cups. I found myself hiding, peeking around the tool shed and watching this family of four — a boy and a girl, and their parents. They were happy. 
All of a sudden, it was me and my younger brother in that sprinkler, not those two kids. It was my mother bringing us water, and my father making us laugh. It was a remembrance of when we were little enough to be picked up, and little enough not to understand what we were taking for granted.
Sometime later, my mother and I were leaving to go somewhere. The children next door were playing on the swing that our former neighbors had built for my brother and me. She watched them for a minute and shook her head solemnly. I didn't want to look at her, because I knew I would see in her eyes the vivid memories of when her babies — my brother and I — were little, and of my father, when we still put four plates on the table instead of three. I suppose I resented our new neighbors some, because I felt the childhood my brother and I shared was being replaced by some new family, a family that was still whole.
There was some kind of emptiness in our house after my father died, an absence of contentment that came from the feeling that my whole world was no longer contained in the colorful, four-walled rooms of the house I grew up in. One of the four walls of our family had fallen, and something else seemed to crumble with it. My childhood before my father's death was a bubble — not in the sense that we were untouched by pain or hardship, but that at the end of every day, we could always come back to each other's arms. We were still whole.
On the days that I'm not avoiding the children playing in the yard next door, I find myself wanting to warn them, to urge them to take advantage of every sun-dappled minute, to drink in every moment they can spend, wrapped in the warm, seemingly endless embrace of those they love. Those moments don't last nearly as long as they should — their brevity is cruel, and we often don't know they're over until we've lost them forever. I know, deep down, that no matter when, where, how or if I tell them, the kids next door won't understand. Because loss isn't something that can be understood, only withstood.