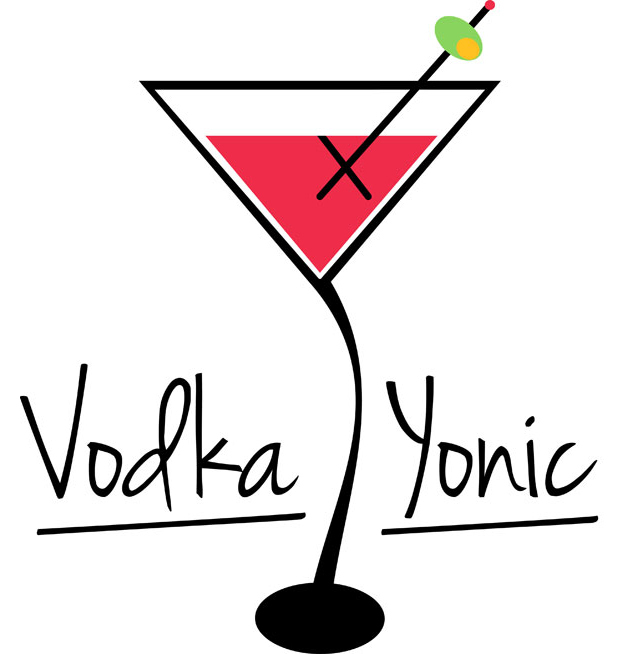 Vodka Yonic features a rotating cast of women and nonbinary writers from around the world sharing stories that are alternately humorous, sobering, intellectual, erotic, religious or painfully personal. You never know what you'll find in this column, but we hope this potent mix of stories encourages conversation.
---
In mid-March of last year, I shut down my station at work like it was any other day. My co-workers and I wiped down every surface in the kitchen, and I washed my knives and tools before I put them away for the night. As I clocked out that evening, I was certain I'd be back the next day, and I said goodbye to the dishwashers without thinking twice. What I didn't know then was that it would be more than six months before I'd collect my knives and tools, and that when I left the staff entrance on that March night, I was stepping out of one chapter in my life and into an altogether new one. I wrote in my diary around that time that we'd probably be back in a month or two, but I remember adding that maybe we would look back and laugh at ourselves, that we thought this was a temporary change, not a permanent one.
If you had asked me what I wanted then, I would have said I wanted things to go back to normal. But that wouldn't have been the whole truth. A year ago, normal meant working 40, sometimes 50 hours a week and going home to complete my low-residency graduate program in creative writing. I often felt like there was never enough time, and I can see now, in retrospect, how I used the elements of my life to completely incapacitate myself. Pre-pandemic, I was getting by on four to six hours of sleep, daily drinking and a perpetual cycle of personal drama, work and depression. 
For me, being depressed feels like time stretching into one endless day, and that can last for months, even a year. Instead of feeling like I wake up every morning to a new day, the same one slugs onward, punctuated by scraps of naps and crashes. I'd often take an Uber home as the sun rose in the morning after spending the night out drinking with co-workers. At that time, I was making more money than I ever had, but I was careless with it and spent indiscriminately, constantly trying to get that elusive hit of dopamine, any way I knew how. I was moving through my own life like an emotional bulldozer, but I used my job as proof that I was holding it all together. 
I used to say I was "high functioning" because I was working at a high-stress, high-performance cooking job at a five-star restaurant — a system in which my only worth was defined by my ability to make money. But what I meant was this: I will let my whole internal world fall apart if it means I can keep the mask from slipping. 
But life came and shook me hard, and I never want to forget what it felt like to be sleepwalking. 
Instead of remembering 2020 as a "dumpster fire" or the worst year of my life, I will think of it as being a year of profound and painful reckoning. How often are we so abruptly pulled out of our daily routine and mental stagnancy? I watched as all the things I hid behind fell away into "unprecedented" chaos. No longer could I blame everything on the elements of my life: my job, my writing career, my relationships. If I really looked around, all I found were my own neuroses and self-sabotaging habits reflected back at me. I forgot that I could change everything, even if doing so is really hard. The me who left that kitchen in March 2020 didn't have the ability to say, "I desperately need a change."  
I've caught up on a lot of sleep and tried to let go of the constant nagging need to define myself by the jobs I have. It took me a few months of quarantine to pick up a kitchen knife and enjoy cooking again. My life pre-pandemic was a hell of my own design, and even though it took getting my whole life turned upside-down, I am so grateful for the wisdom this year of forced rest and relaxation has offered me. 
For years, I have been committed to struggling, and I've often defined myself by the amount of pain I could tolerate. I'm choosing not to do that anymore. When everything falls apart, having the opportunity to change, to put the pieces back together, feels like a massive blessing.