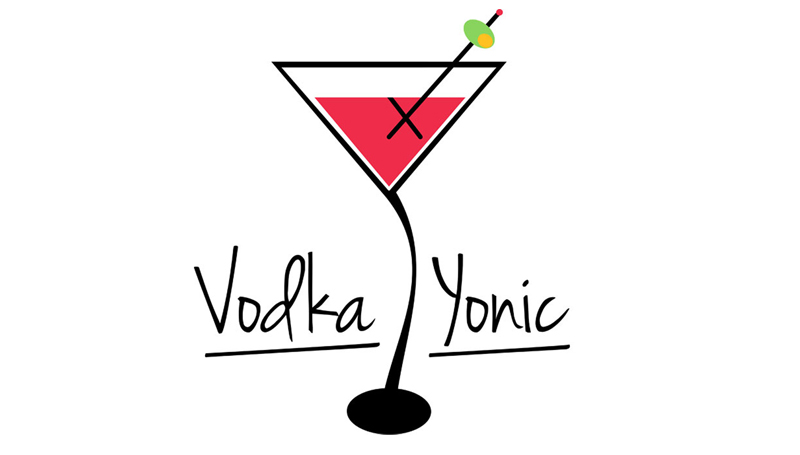 Vodka Yonic features a rotating cast of female writers from around the world sharing stories that are alternately humorous, sobering, intellectual, erotic, religious or painfully personal. You never know what you'll find here each week, but we hope this potent mix of stories encourages conversation.
---
When my brother called to talk about turkey and stuffing, I knew he was ready to move forward. 
It had been about a year since we'd really talked, so I was surprised to hear from him, even though we're going to his house in upstate New York for Thanksgiving this year. We chatted about logistics, like who would sleep on the air mattress — our younger single brother, of course — and the weather where he lives. He asked if I would make the pies. He probably won't ask me to help with anything else, but that's OK, because this year I'm going to be the guest rather than the host. Mostly, I'm going to try to get along with my family. 
We are doing the family-get-together thing for the kids, I keep saying to myself. Even so, if I'm being honest, it felt really good to hear my brother's voice. 
I never expected my older brother to marry and settle down, much less host 10 people for Thanksgiving. When we were in high school, all the girls wanted to be my friend just so they could get closer to him. He was the quarterback, handsome and popular. While I did well in school, I had fewer friends and felt like I lived in his shadow. Now that we both have families, we're making an effort to be close, but like many sibling relationships, the years of stifling expectations — and in our case, competition — have taken a toll. Having kids has helped because we have something else to focus on. Also, we both love cooking. 
I backed away from my entire family around this time last year, but the silence between my older brother and me lasted the longest. It all started when our dad decided to sell his house and downsize. The house was the one he and my mom had moved to not long before she died 17 years ago. The attic was full of boxes of Christmas decorations, baby clothes and other items from our childhood that my mom had put up there — she was saving them for when we had children of our own. We would have to go through everything, which, for me, meant dealing with emotions that had long since been put away, stored alongside all the stuff collecting dust in the attic. 
We've all been trying to find our roles since our family compass, my mom, disappeared. She was diagnosed with pancreatic cancer in late summer 2000, and by Thanksgiving, she was gone, leaving a hole that can never be filled. While we've mostly found our own ways to cope, the pain of that loss is still hard, especially around the holidays. For a long time our family seemed broken. Our hearts were split open, and we didn't know how to cope with the huge void left by my mom's death. Instead of sharing our grief and helping each other, we all retreated into our own lives and problems.
I had several difficult years after her death. I got divorced and then found comfort in a bad relationship. But with that breakup and a subsequent move across the country, my life calmed down. I fell in love again and had a child of my own. My older brother stifled his emotions and worked in New York restaurants for nearly 15 years before meeting his wife, having two kids and moving upstate like many of his Brooklyn peers. Our younger brother drank too much and sank to some scary places before finally getting sober about three years ago. Now he works in film, loves his four-legged children, and has settled into the role of "funcle." 
Our mom, who came from a family of good Italian cooks, always did all the holiday cooking herself. Admittedly, we took it for granted. I ruined our first Thanksgiving meal at home without her because I had never cooked a turkey and tried to make cauliflower mashed potatoes, which everyone agreed were terrible. When I met and moved in with my (now) husband, I started cooking more, and I slowly gained the confidence to tackle Thanksgiving and Christmas dinners for my family. But now that my brother cooks, some of the load is lessened, and I can enjoy myself more. He's really good with meat, and my strength is dessert, so we can share responsibilities and help each other.
This Thanksgiving, I will make the pies and help with the cleanup. I'll be a good house guest and try to find common ground with my sister-in-law. But we won't talk about our mom. That's still too difficult. Instead, we'll do what she taught us to do: We'll sit around the table eating good food that we've prepared, and we'll learn how to be a family again.
Email arts@nashvillescene.com