When artist-curator Amelia Briggs found the battered red children's book Famous Fables in a Franklin thrift store, she knew she was onto something. The blocky, sans-serif font on its cover is so restrained it's almost institutional, and the black-and-white silhouette illusions are straight out of Kara Walker's aesthetic playbook. It was the perfect unifying object for the group exhibition she'd been dreaming up with David Lusk, who owns the gallery where Briggs has worked as director for seven years.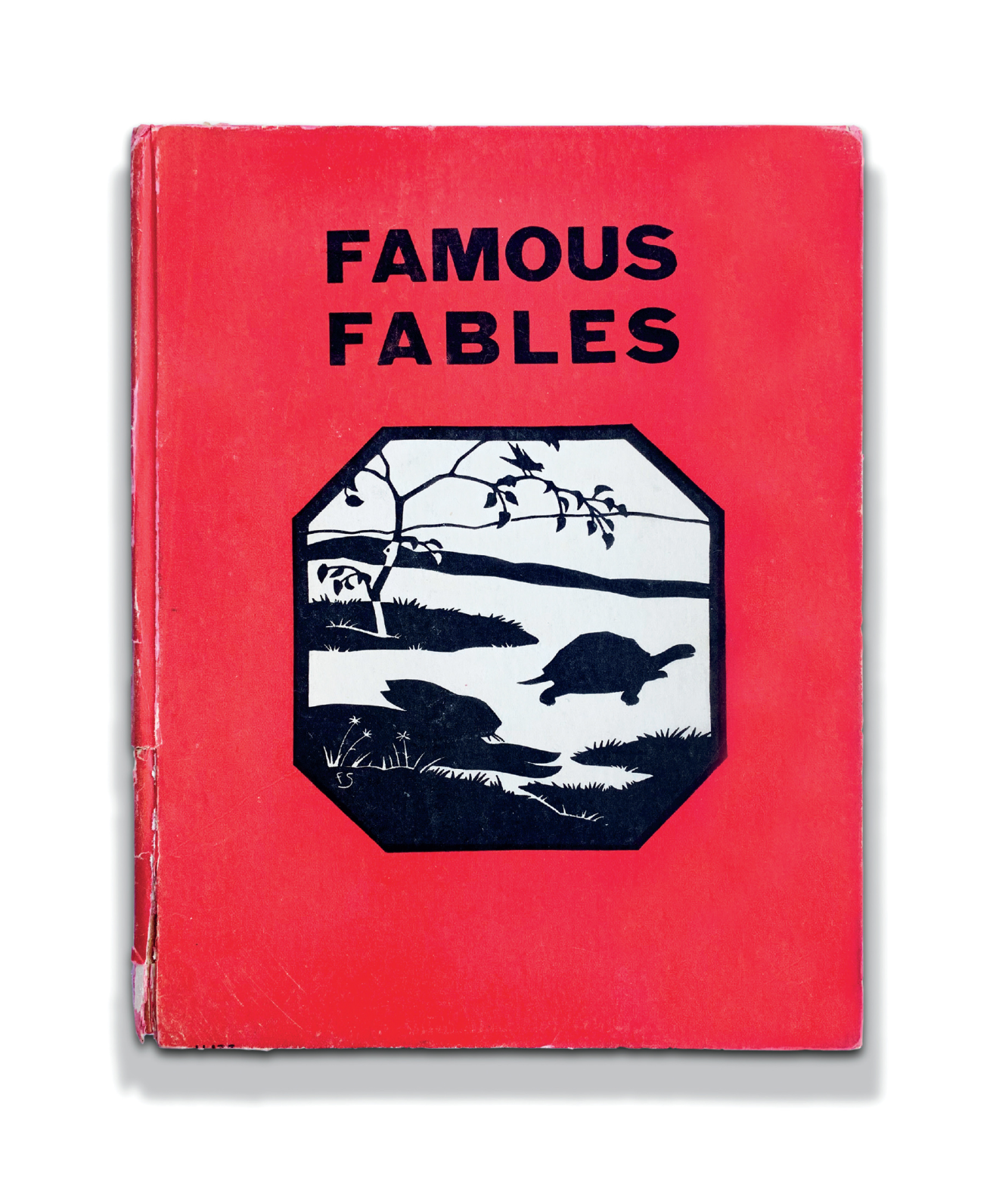 For David Lusk Gallery's Fable, Briggs asked artists Ashley Doggett, Rob Matthews, Huger Foote, New Hat Projects, Mellow Mountain Coalition, Anne Siems, Leslie Holt, Emily Weiner and Terry Lynn to create a work or group of works inspired by the book. Whether the artists interpreted that directive literally or loosely was entirely up to them. Briggs' expertise as an artist in her own right helped guide her to choose these particular artists — her own puffy, brightly colored works indicate that her style would lend itself well to themes of childhood. But certain artists interpreted the instruction in ways that weren't so straightforward.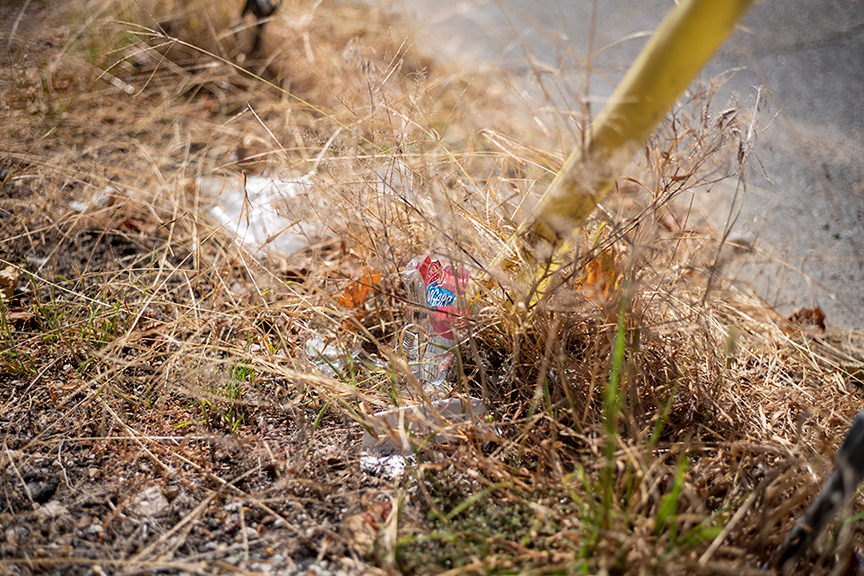 Huger Foote — son of legendary Civil War historian Shelby Foote — took inspiration from the tendency for fables to be told from an animal's point of view, and made photographs with that perspective in mind. In his three untitled photographs — each of which echoes the artist's time spent under the tutelage of William Eggleston — details like a scrap of snack-cake cellophane share space with power lines, which share space with ragged strips of asphalt and bundles of pansies. There is no hierarchy of visual information in these shots — it's all just blocks of light and color.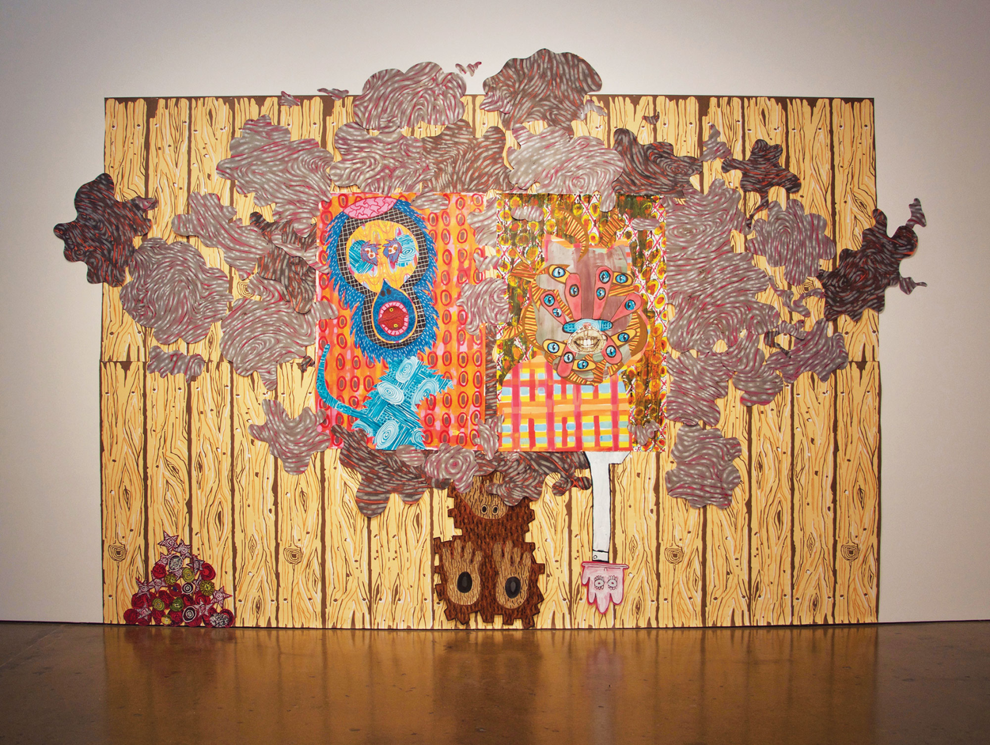 Hanging on Lusk's freestanding wall — a front-and-center space that a more lowbrow critic might call the gallery's money-shot space — is an installation of draped paper by New Hat Projects. The artist and design duo featuring Kelly Diehl and Elizabeth Williams has produced "Fly and Fade and Burn," and it's a bold addition to Fable. Measuring 144 by 162 inches, the piece is stunningly monumental, and it uses mirroring in a manner borrowed from the fable The Raven and the Swan. The piece is made from two large strips of paper that curtain the wall — one side is folded into various accordion patterns and covered with chaotic, Cy Twombly-esque chalk lines, while the other side remains elegantly undisturbed, patterned with slivers of pigment the artists say reference a raven's flight and the chronophotography of Êtienne-Jules Marey.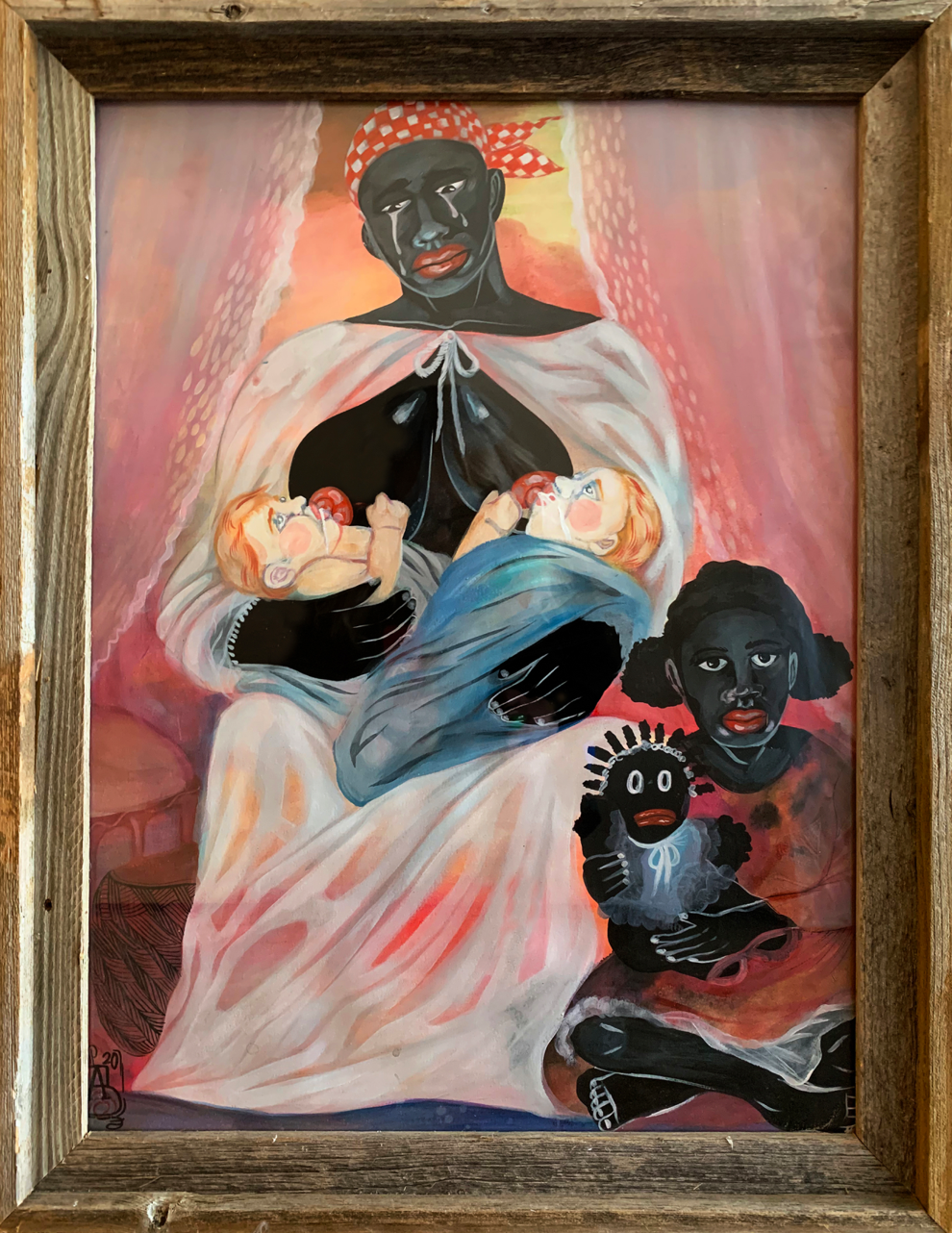 Furthering those trick-mirror reflections is Mellow Mountain Coalition's pair of 44-by-22-inch panels, titled simply "Mellow Mountain Fable 1" and "Mellow Mountain Fable 2." Like New Hat, Mellow Mountain is an artistic partnership — Hamlett Dobbins and Tad Lauritzen-Wright have been working together since 2008 — and their work in Fable is an oversized paper installation. But everything else about the works is so dissimilar it's as if they've intentionally played off of each other. Unlike New Hat's austere aesthetic, the Mellow Mountain tableau is reminiscent of the psychedelia of 1970s children's shows — you can almost imagine the monkey and the fox from the fable the artists reference popping up from behind the Mike Kelley-winking wood-grain panels with Cheshire grins.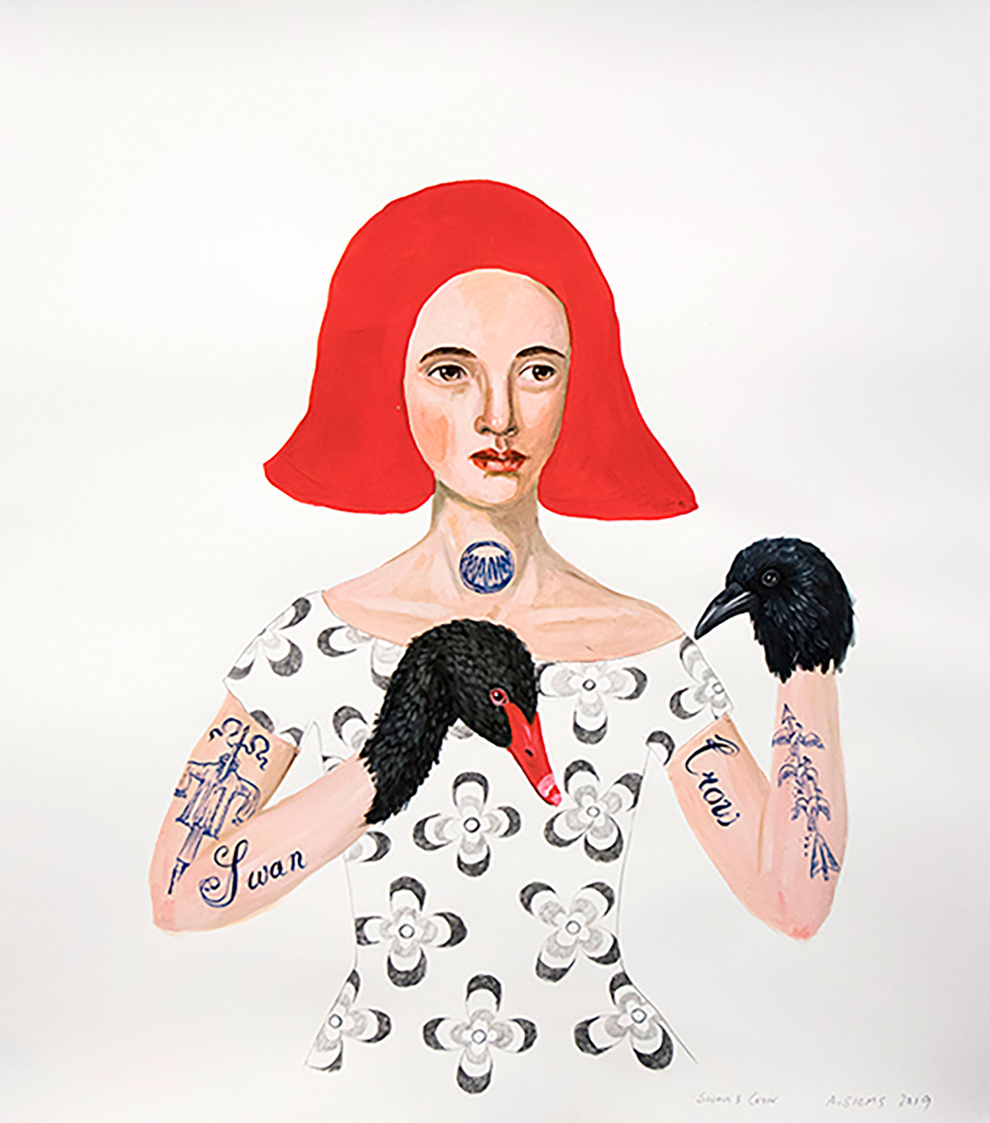 On their own, each work in the exhibition is strong, but it's the way everything plays together that is Fable's biggest success. This show is an album, not a collection of singles, and its themes of childhood trauma, innocence and redemption strike a balance between poignant and heavy. There is space between the profane (Ashley Doggett's fairly maudlin painting of a black wet nurse feeding white children, Leslie Holt's animal shadow puppets embroidered onto canvas) and the polished (Rob Matthews' studies in sacred geometry, Emily Weiner's iconographic lunar totems). Like the storytelling tradition the artists took inspiration from, Fable is pithy, multidimensional, and a lot of fun.