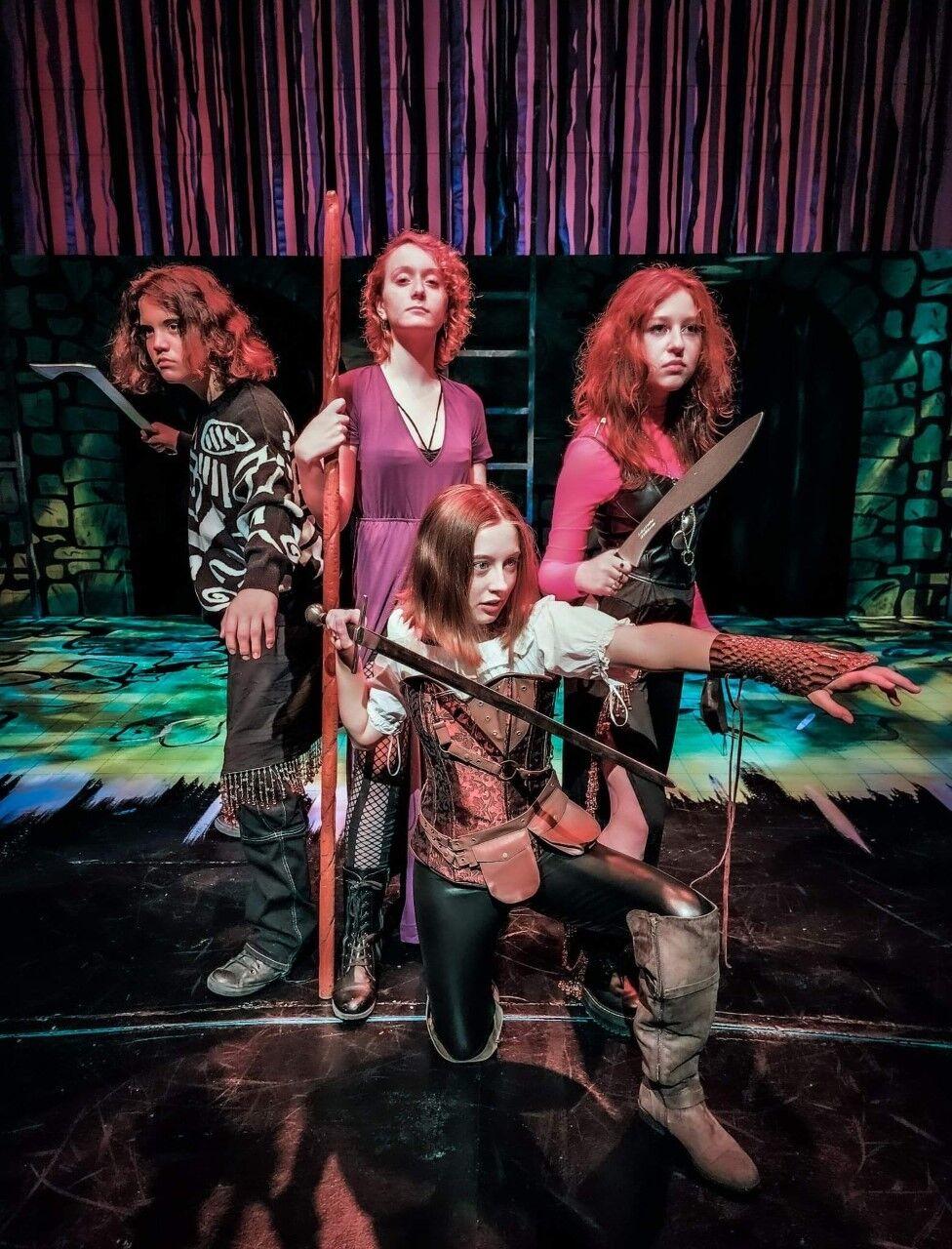 With its fantastical elements and big battle scenes, Qui Nguyen's hit play She Kills Monsters offers plenty of fast-paced — and wildly imaginative — fun. But as Nashville Children's Theatre's Emerging Artists Company has found, this heartfelt tale also opens the door to important conversations.
Billed as a "comedic romp into the world of fantasy role-playing games," the story follows Agnes Evans, a young woman left searching for answers after her younger sister, Tilly, dies in a car accident. But when Agnes finds Tilly's Dungeons & Dragons module, she sets off on "a journey of discovery and action-packed adventure in the imaginary world that was Tilly's refuge."
For NCT director of education Colin Peterson, She Kills Monsters — which will be staged Aug. 5-7 — offers an uplifting and empowering piece of theater for the Emerging Artists summer drama camp, an audition-based program designed for ages 14-18.
"The Emerging Artists program is the pinnacle of our drama school programming, culminating with a full-scale production with a professional set, costumes and lighting," Peterson says, noting that about 20 students are taking part this summer. "So in selecting which show to do, we have to consider a lot of things — cast size, technical requirements, what we can accomplish in the time we have. But we also look for ways to celebrate and challenge our young people, meeting them where they are, both in life and as artists.
"When we started looking at it, we realized that 75 percent of our Emerging Artists cast and production team identify as part of the LGBTQ+ community. So I really felt like it was important to tell a story about those students — with those students."
Peterson says that while most kids were excited about the opportunity, he did receive a bit of pushback due to the play's content, which includes some mild language and adult themes. 
"I did receive some emails, and there were a few students that chose not to participate, and that's OK," he says. "But I truly believe this is exactly the right story to be telling right now. I had so many young people come up to me during auditions and say, 'I feel like this is our story!' So yes, it's fun and funny, and there's plenty of '90s nostalgia and epic fight scenes. But at its core, it's really a story of family and love and connection. And they're doing such a beautiful job with it."
In an effort to ensure that students have all the resources they need, NCT has partnered with the Oasis Center's Just Us, an empowerment program that serves local LGBTQ youth.
"Just Us is really an exceptional program," Peterson says. "They did a workshop for us early on — involving both our staff and our young people — so that everyone could feel supported in this process. There have been tons of conversations along the way and check-ins throughout rehearsals, so our young people feel safe and comfortable in telling this story. They're doing such great work, and I can't wait for audiences to see it."